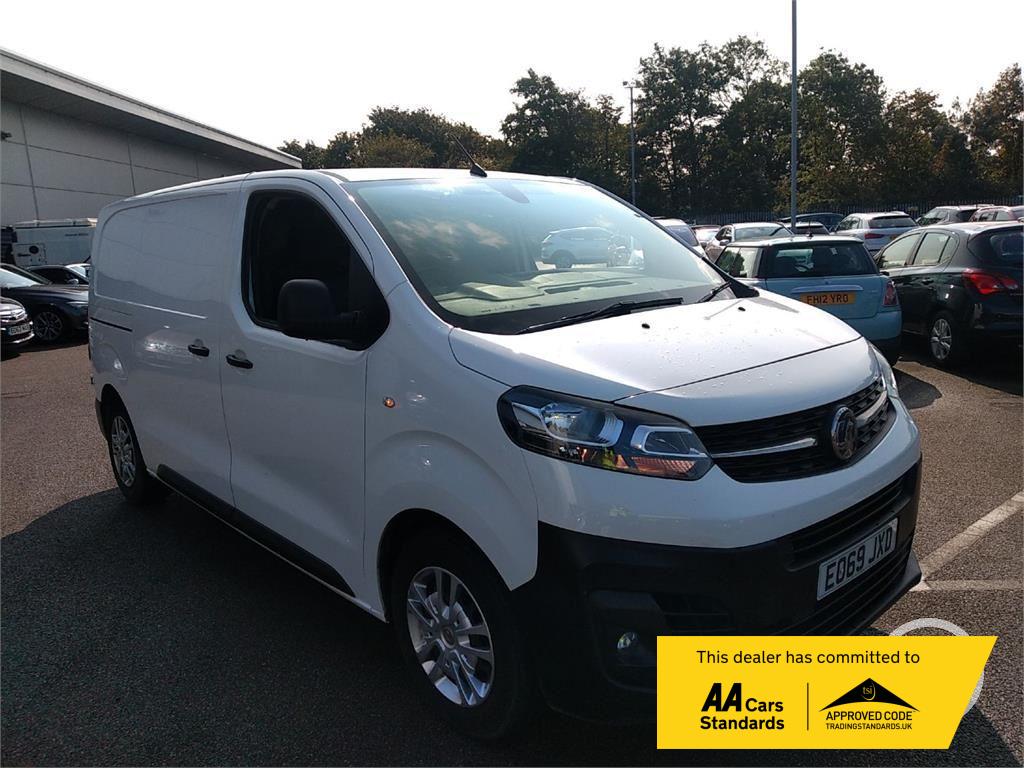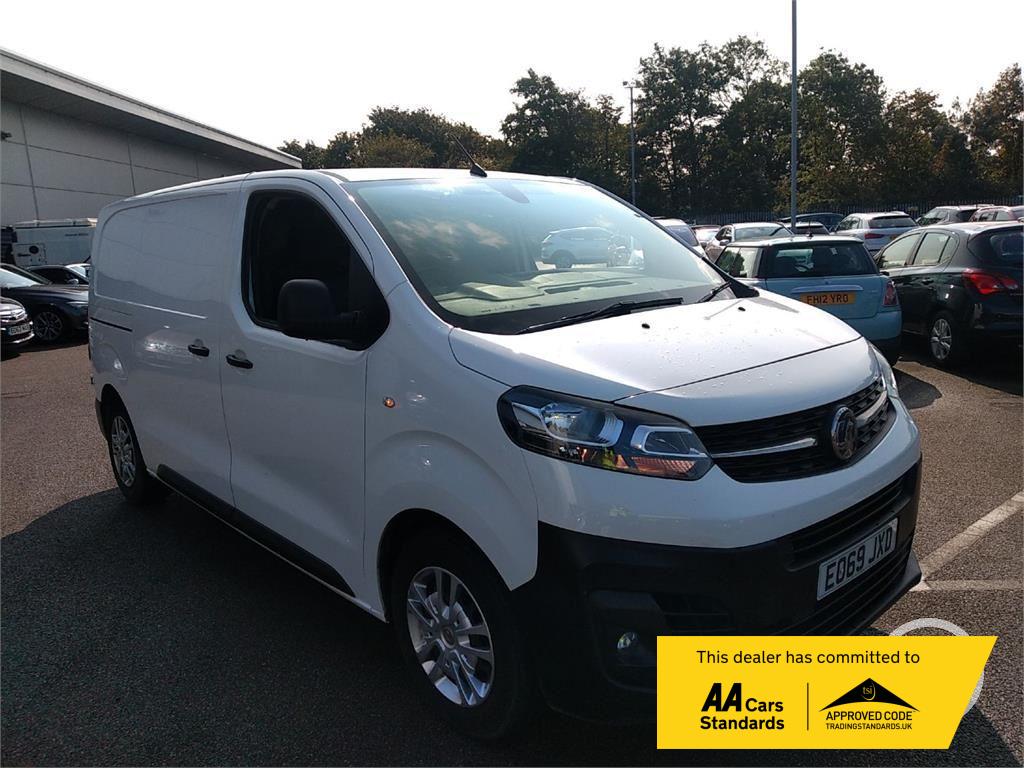 Year
2019
Mileage
59,341 miles
Fuel Type
Diesel
Transmission
Manual
Drivetrain
Front Wheel Drive
Engine Size
1.5 litres
Engine Power
99 bhp
Engine Torque
199 lbs/ft
MPG
44.8 mpg
CO2 Emissions
130 g/km
Insurance Group
34E
Vehicle has been sold!
If you are interested in this vehicle please contact us, we may already have similar vehicles being prepared for sale or we may be able to source a similar vehicle to suit your exact requirements.
Request Callback!
Description
Here at Your Motoring, we are proud to offer this exceptional Vauxhall Vivaro 1.5 Turbo D 2700 Dynamic. This panel van, finished in a stunning white colour, is a true testament to Vauxhall's commitment to quality and reliability. With a 2019 registration and a mileage of 59,341 miles, this vehicle is ready to serve you for many years to come.
Powered by a robust 1.5-litre diesel engine, this Vivaro delivers an impressive 99 bhp and 199 lbs/ft of torque, ensuring a smooth and powerful driving experience. The manual transmission and front-wheel drive system further enhance the vehicle's performance, making it a joy to drive on any road.
With seating for three and six doors, this Vauxhall Vivaro offers ample space and versatility, making it perfect for both personal and professional use. Whether you need to transport goods or passengers, this panel van has got you covered.
In addition to its practicality, this Vivaro is also ULEZ compliant, meaning you can drive through London's Ultra Low Emission Zone without incurring any charges. This makes it an ideal choice for those who frequently travel in and around the city.
Furthermore, with a top speed of 91 mph and a fuel consumption of 44.8 mpg, this Vauxhall Vivaro strikes the perfect balance between performance and efficiency. You can enjoy a thrilling ride while keeping your fuel costs in check.
In summary, this Vauxhall Vivaro 1.5 Turbo D 2700 Dynamic is a fantastic choice for anyone in need of a reliable, versatile, and efficient panel van. With its impressive features and exceptional performance, this vehicle is sure to exceed your expectations. Don't miss out on the opportunity to own this remarkable Vivaro.
This car will come with 12 months MOT, serviced up to date, 6 months warranty and 12 months free AA cover as we are an AA Approved Dealer.
We also offer great rates of finance on any car from 9.9% APR.