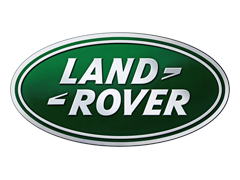 Land Rover
3.0 D250 MHEV X-Dynamic SE SUV 5dr Diesel Auto 4WD Euro 6 (s/s) (250 ps)
£99,950
inc. VAT
VAT Qualifying
|
£1,668/month*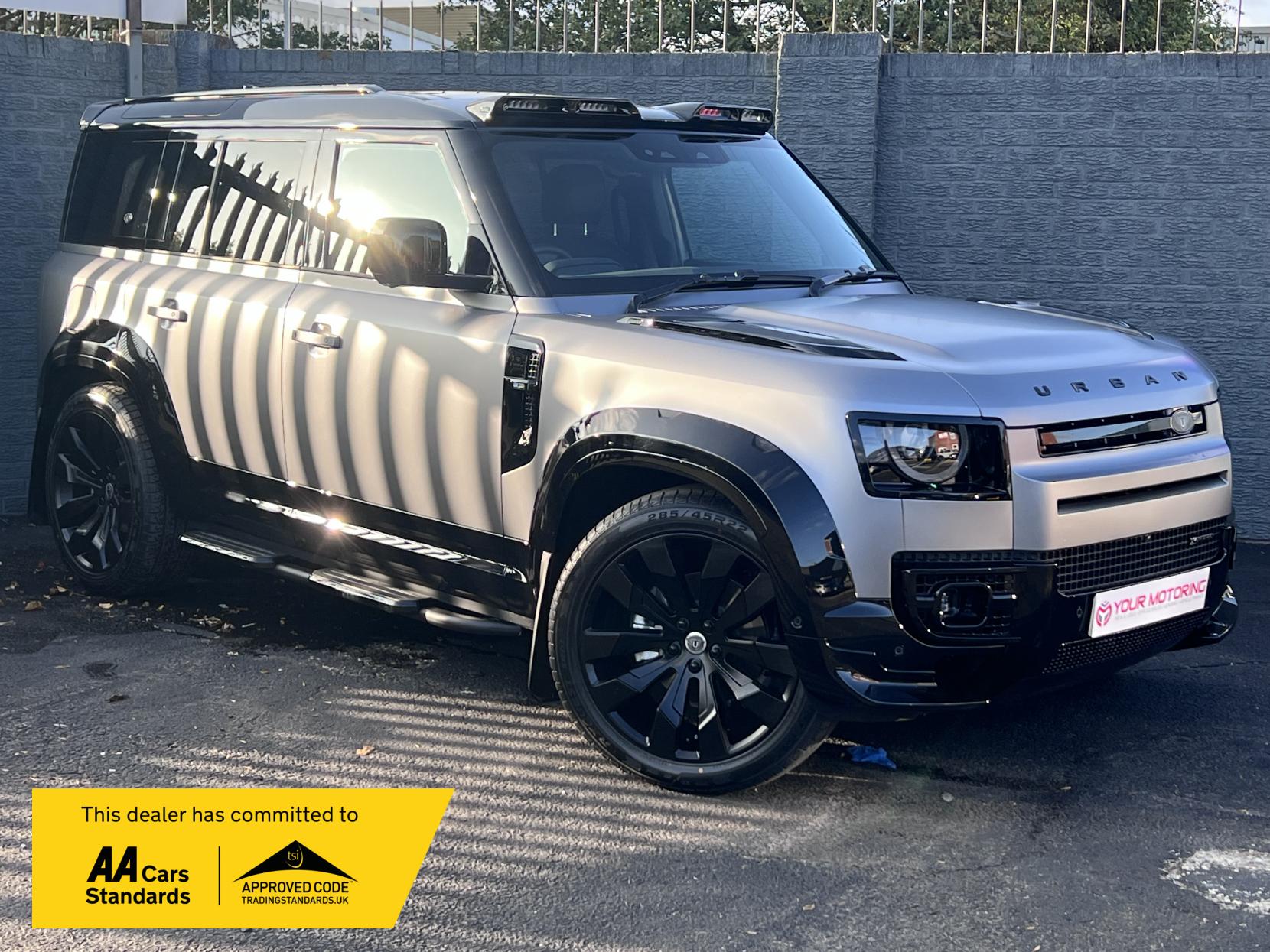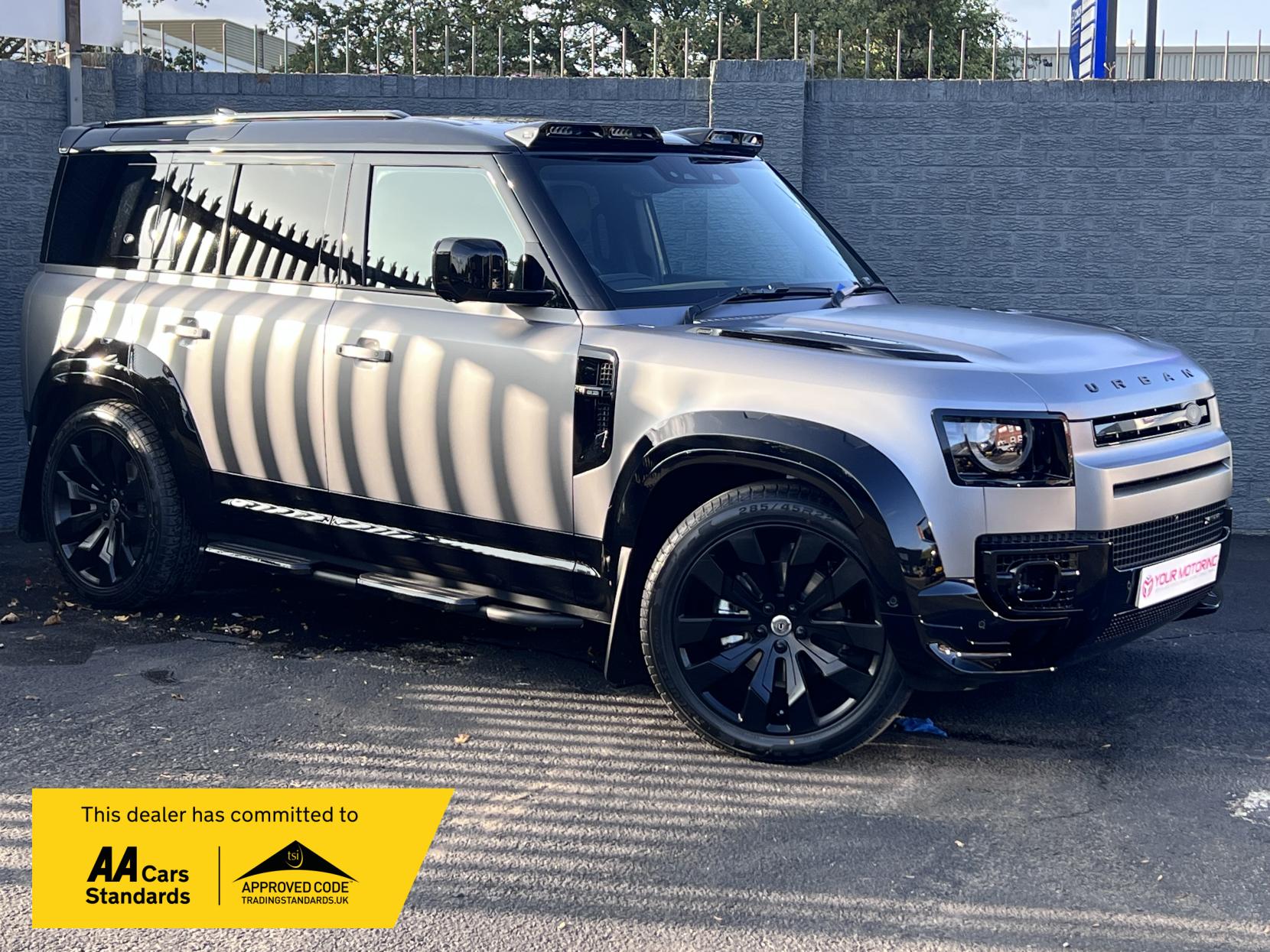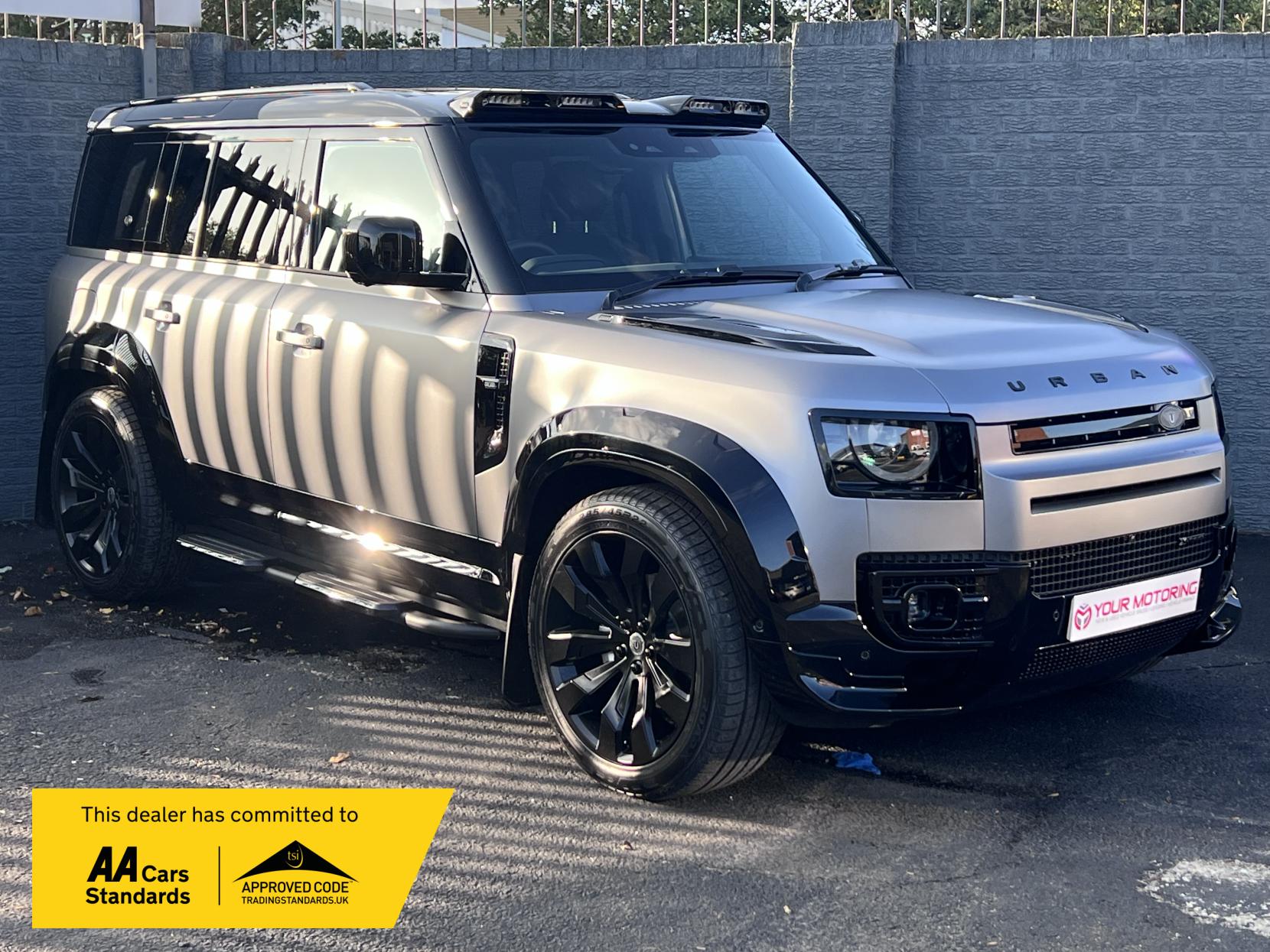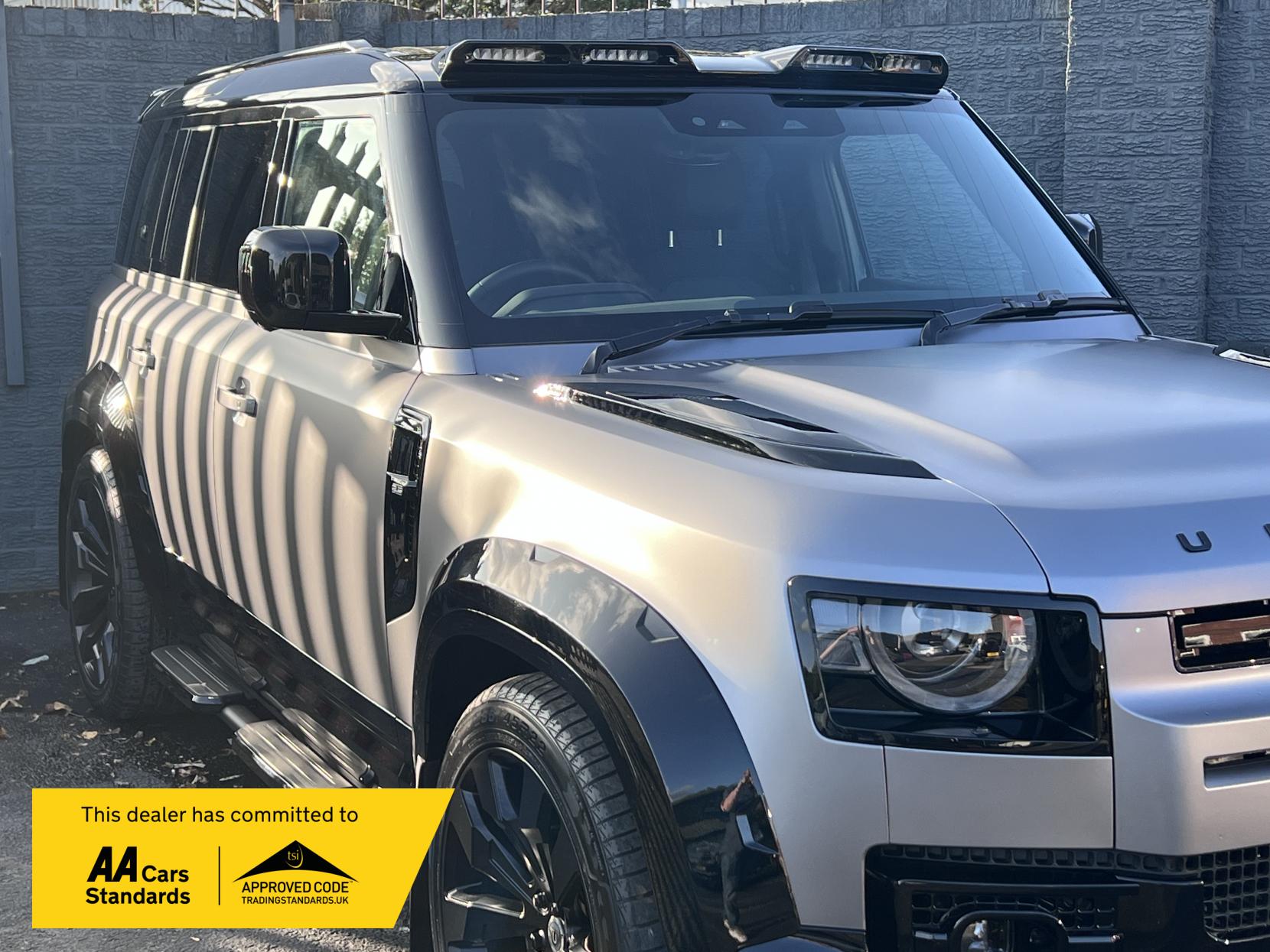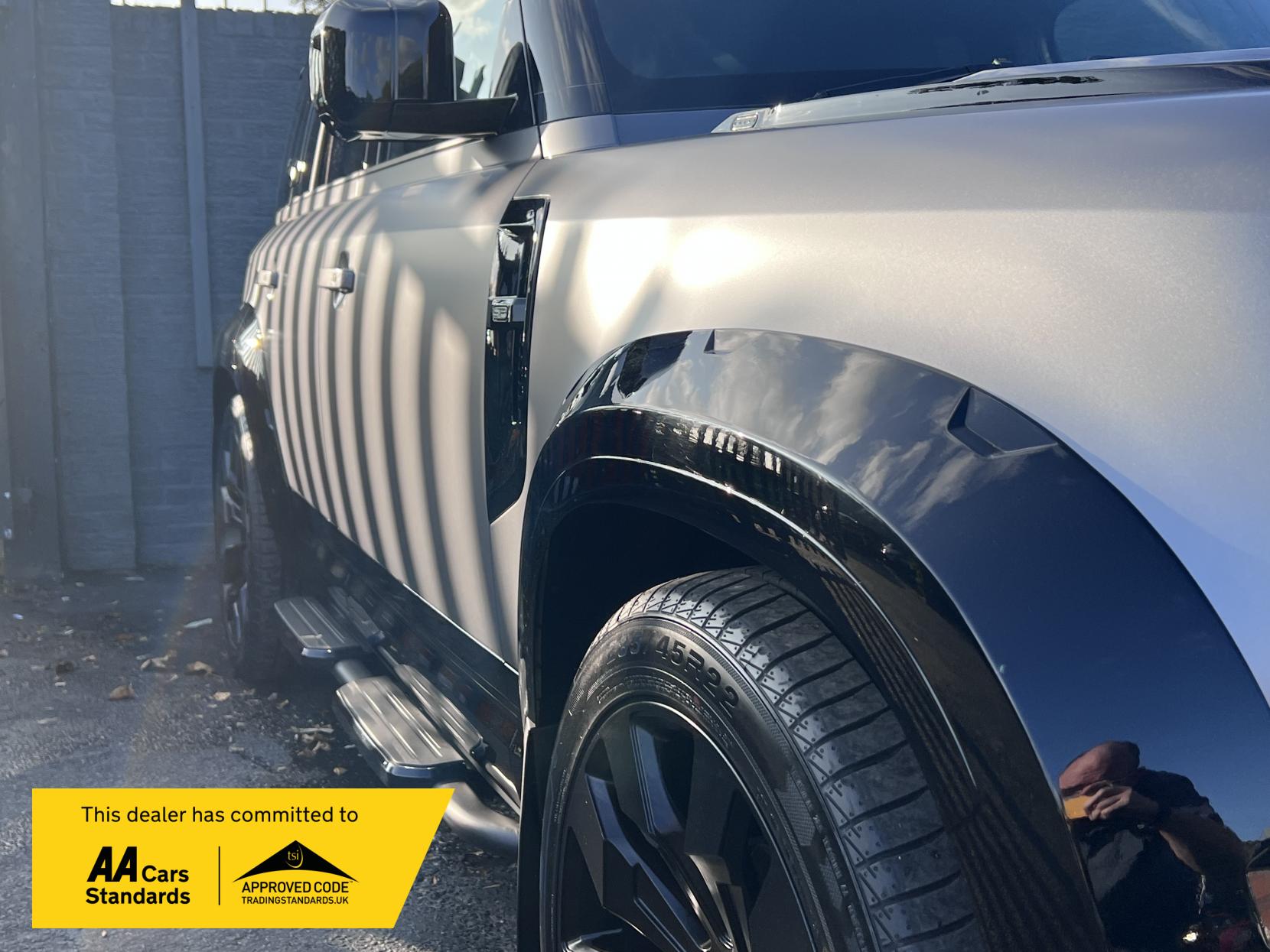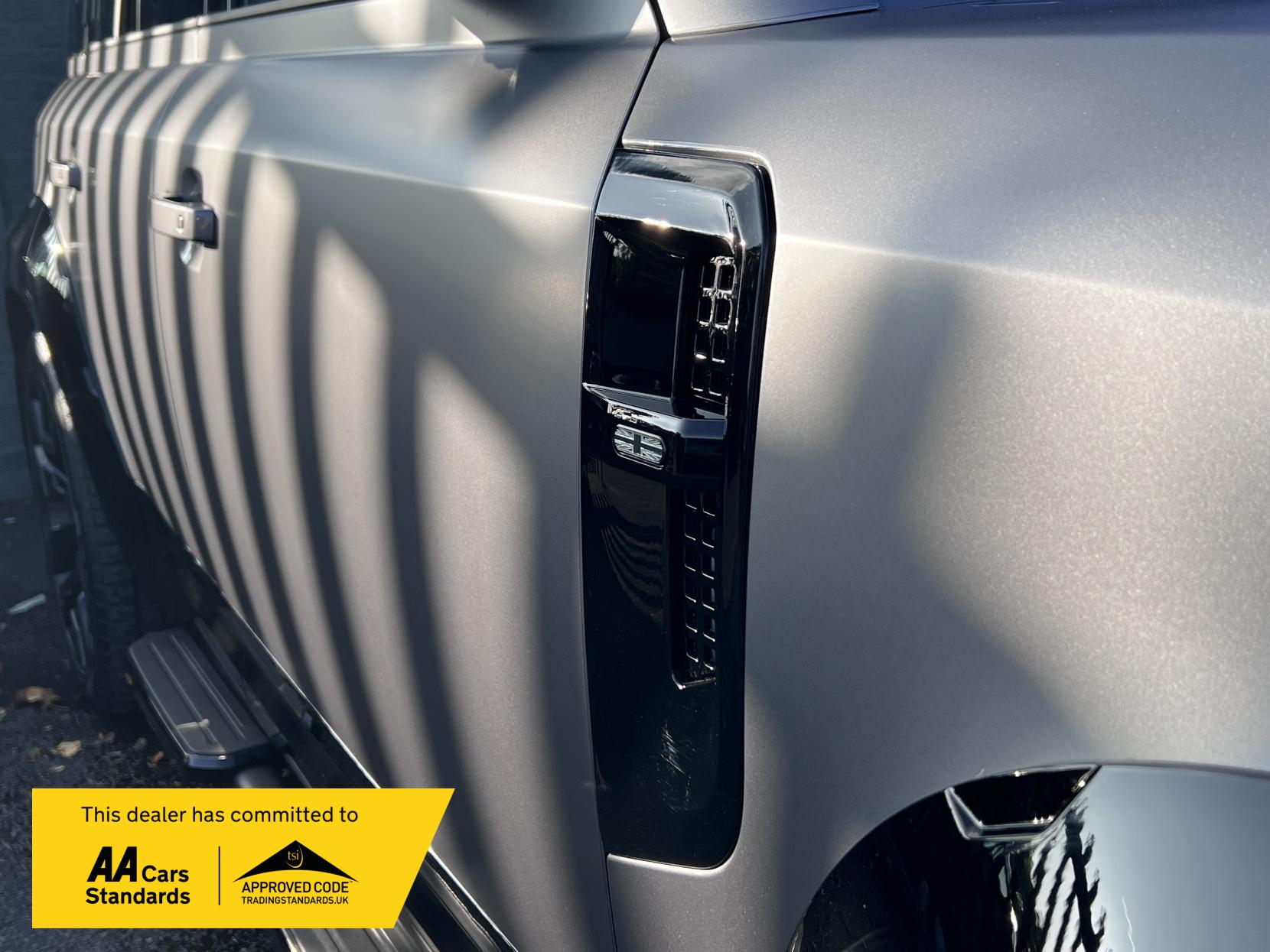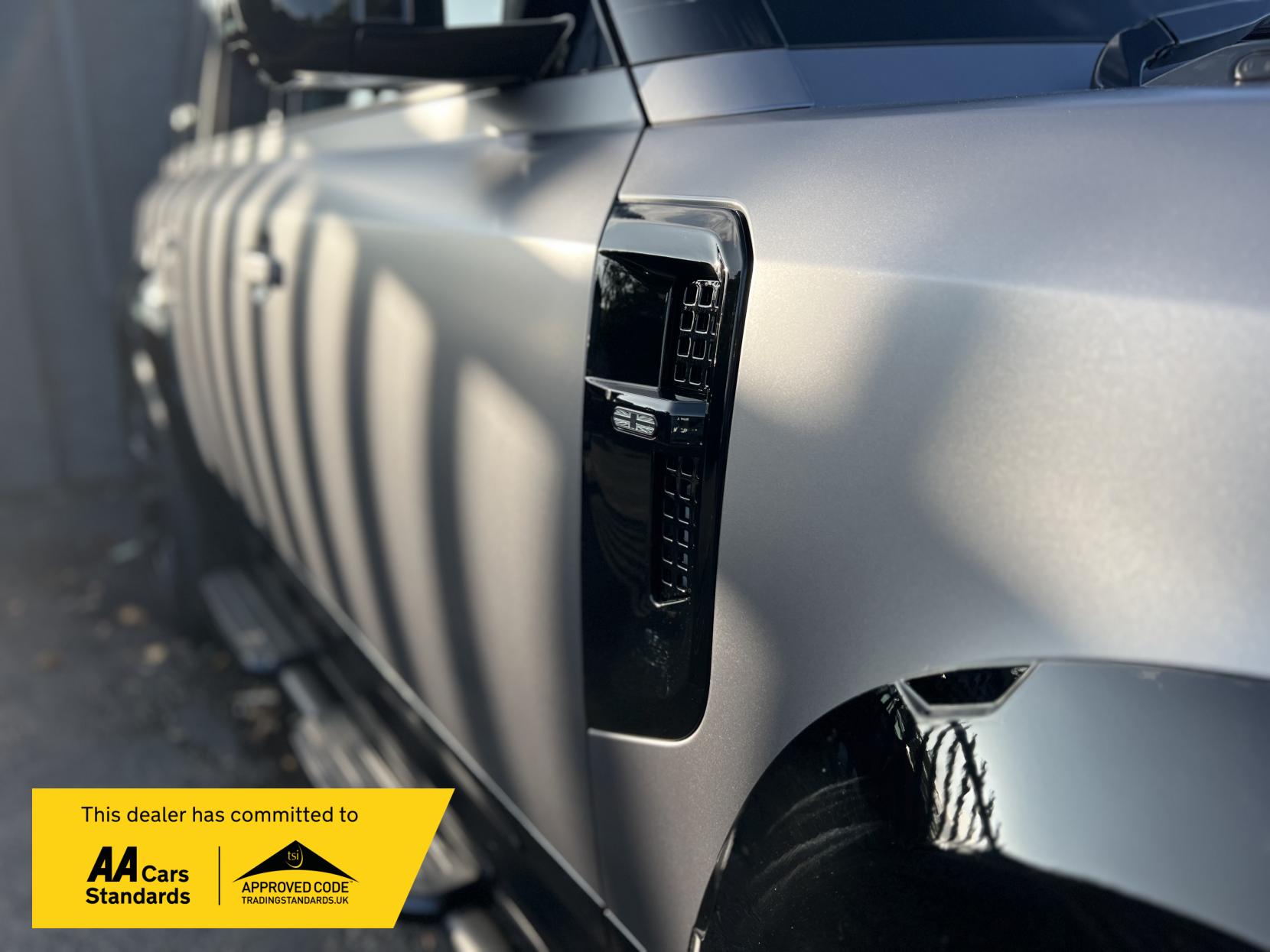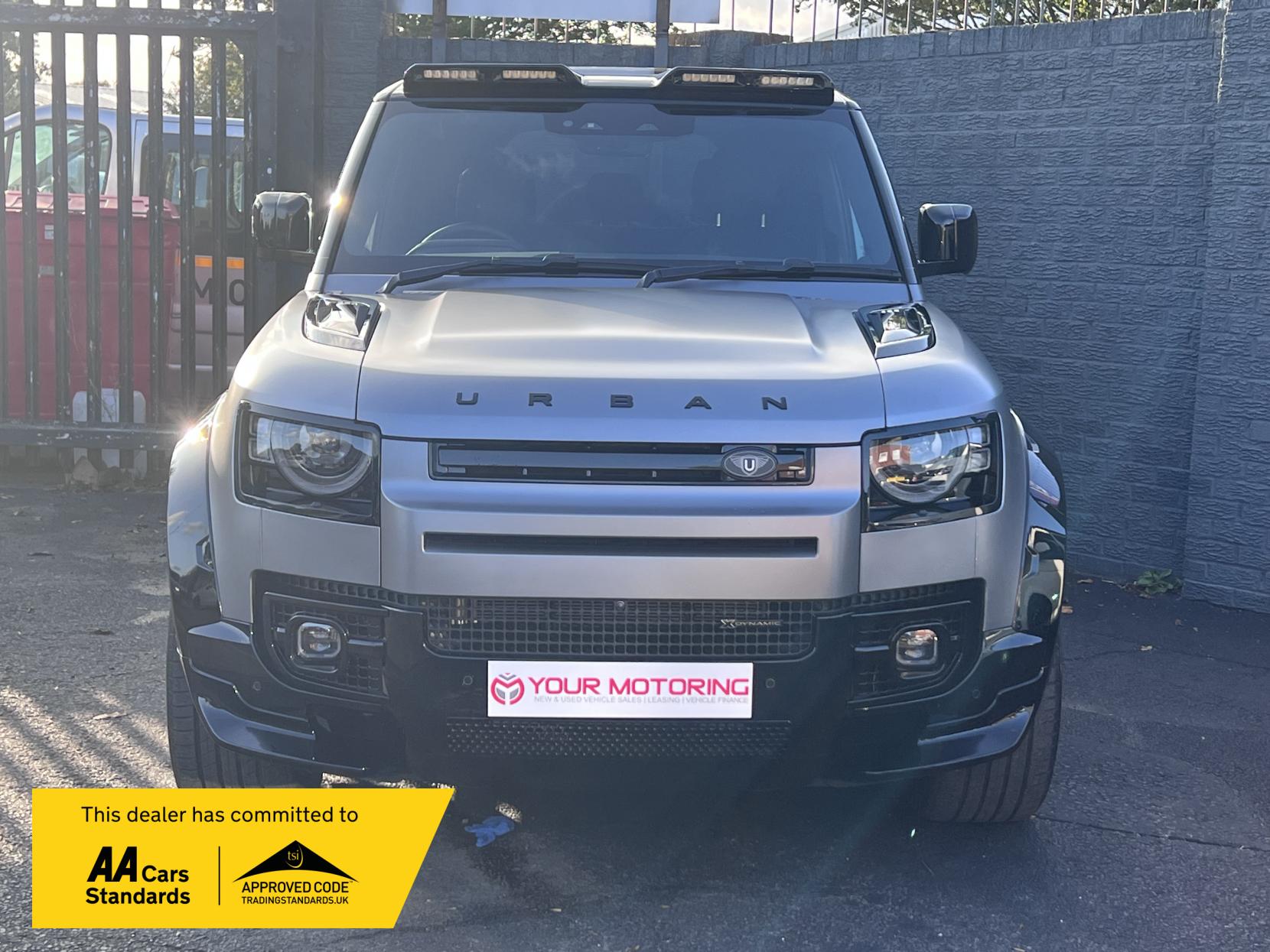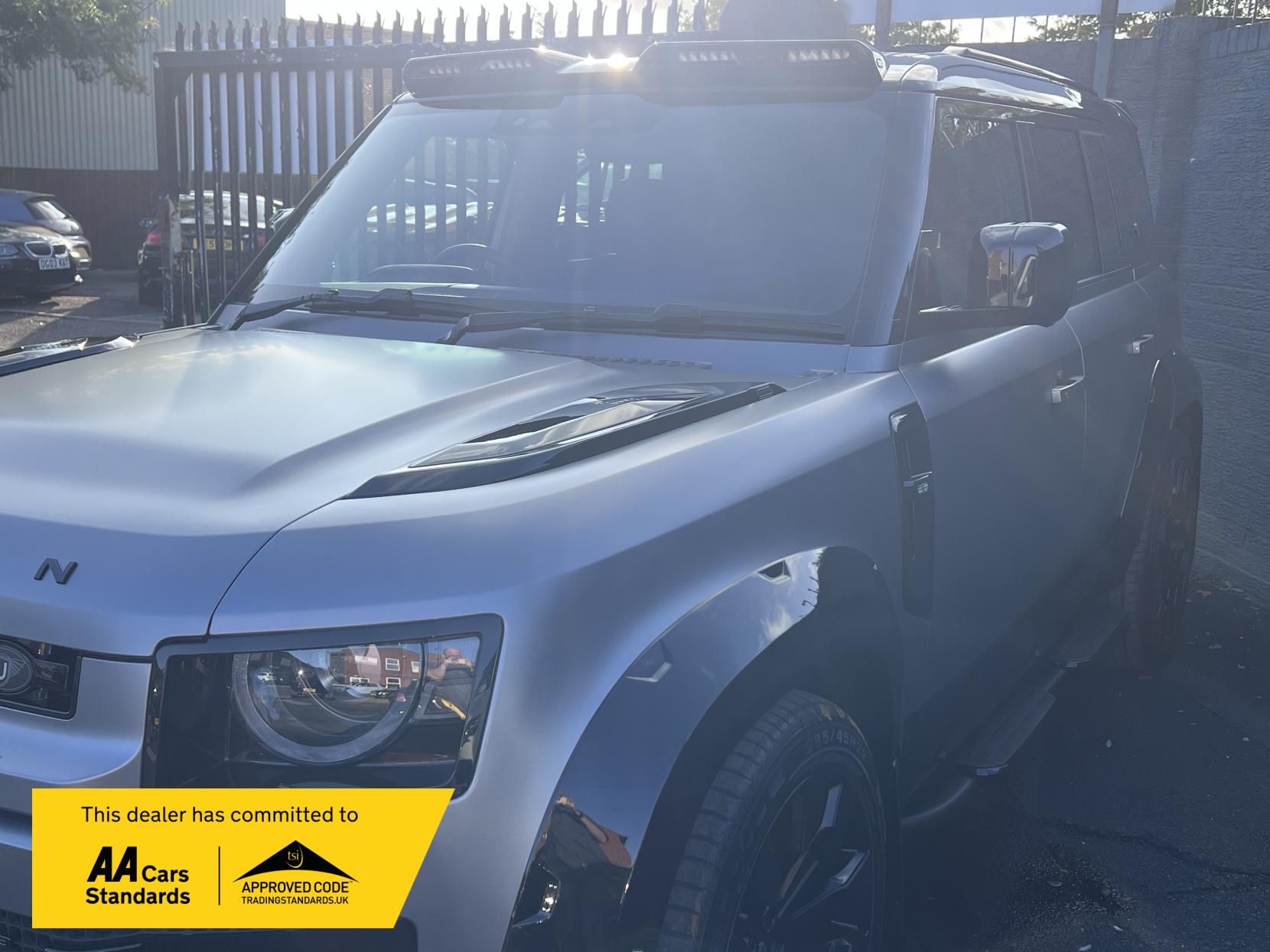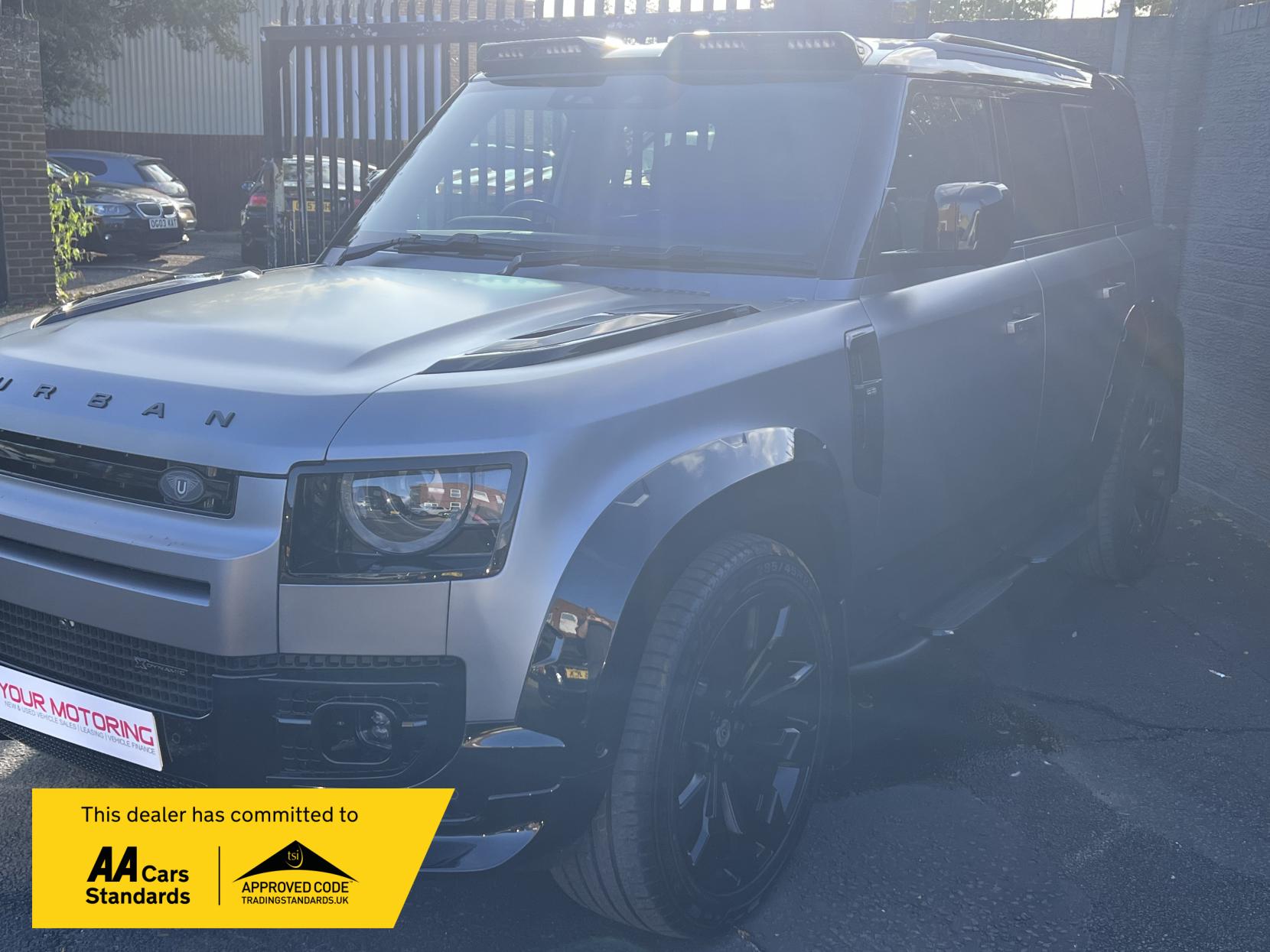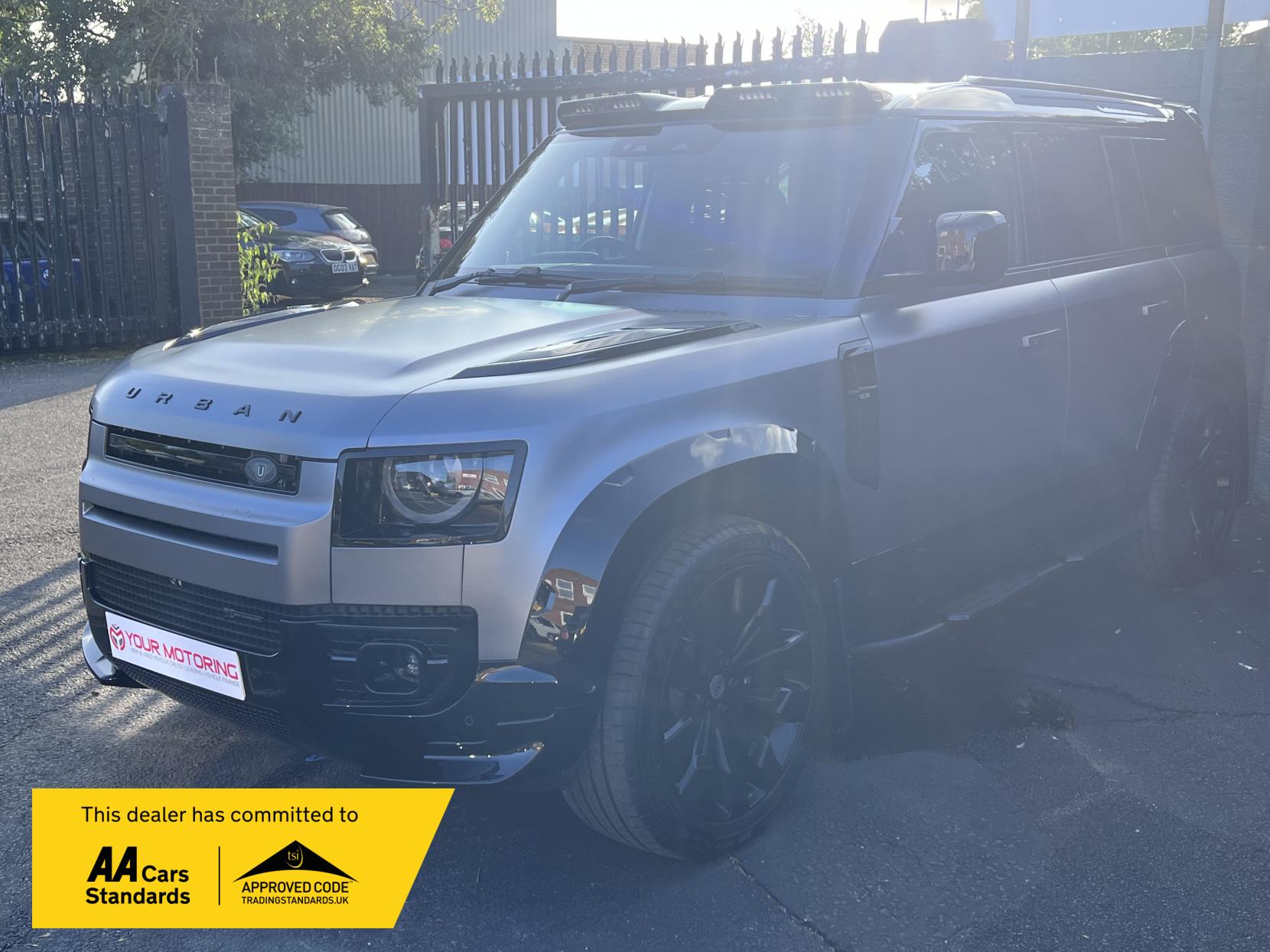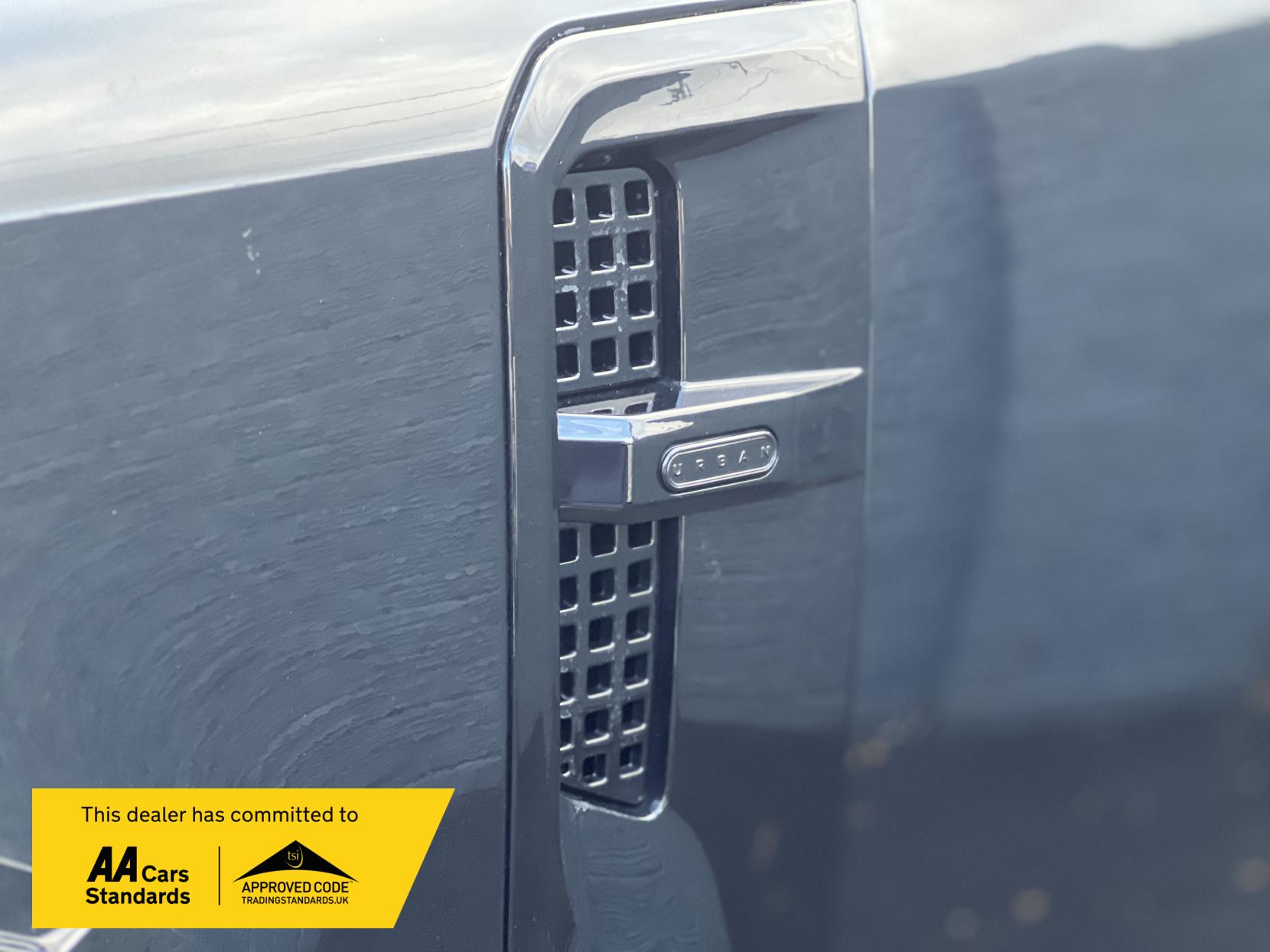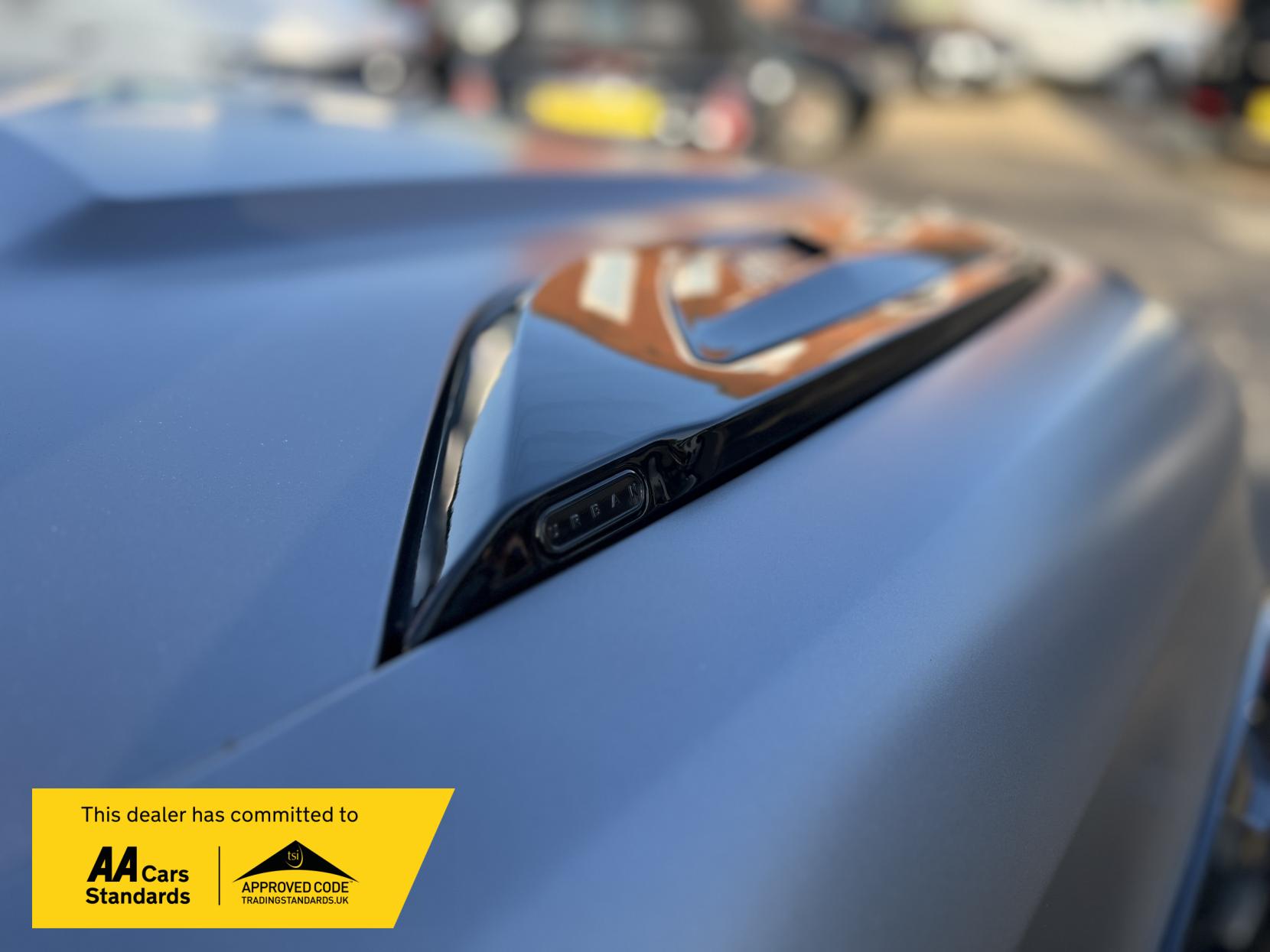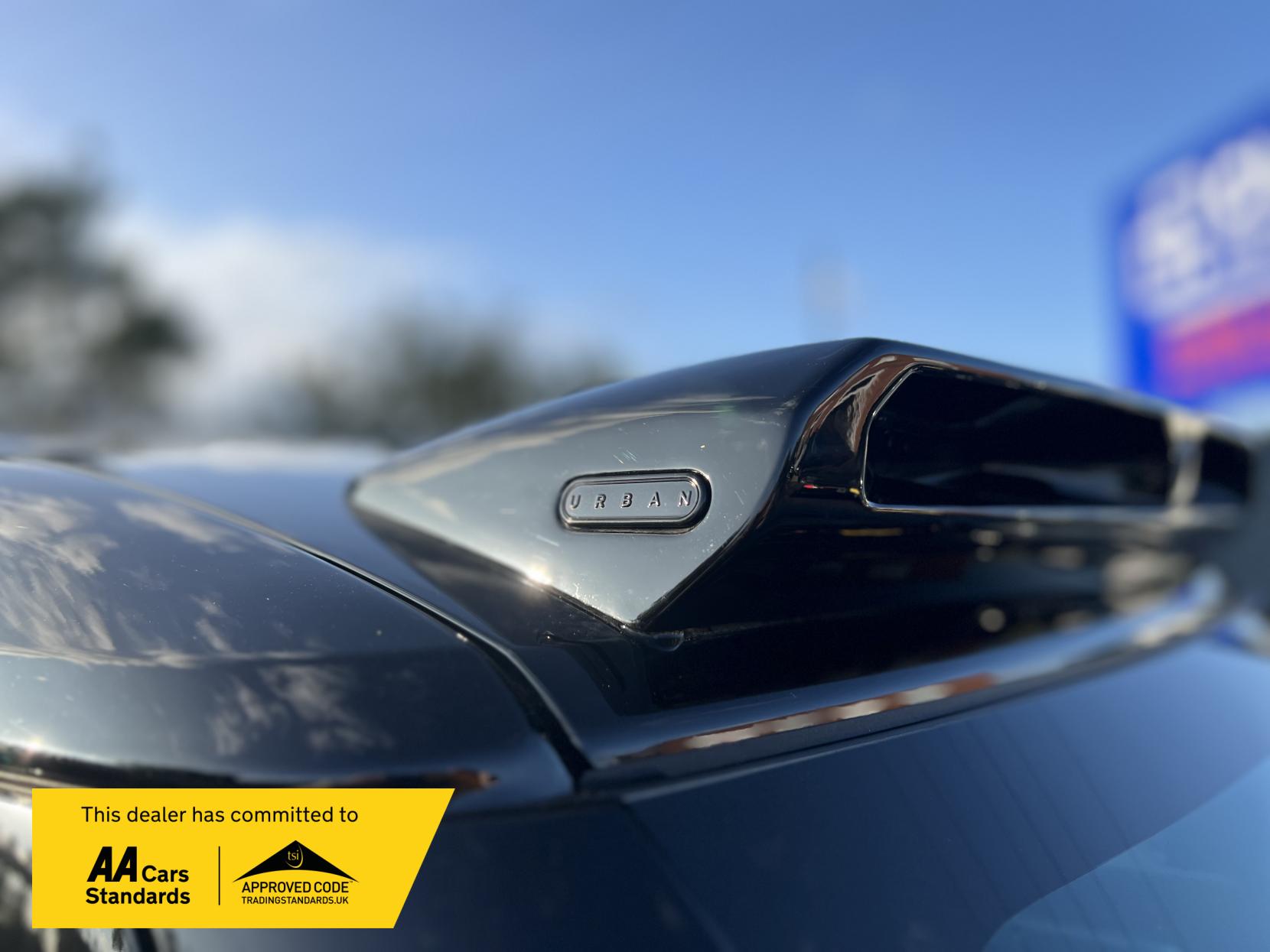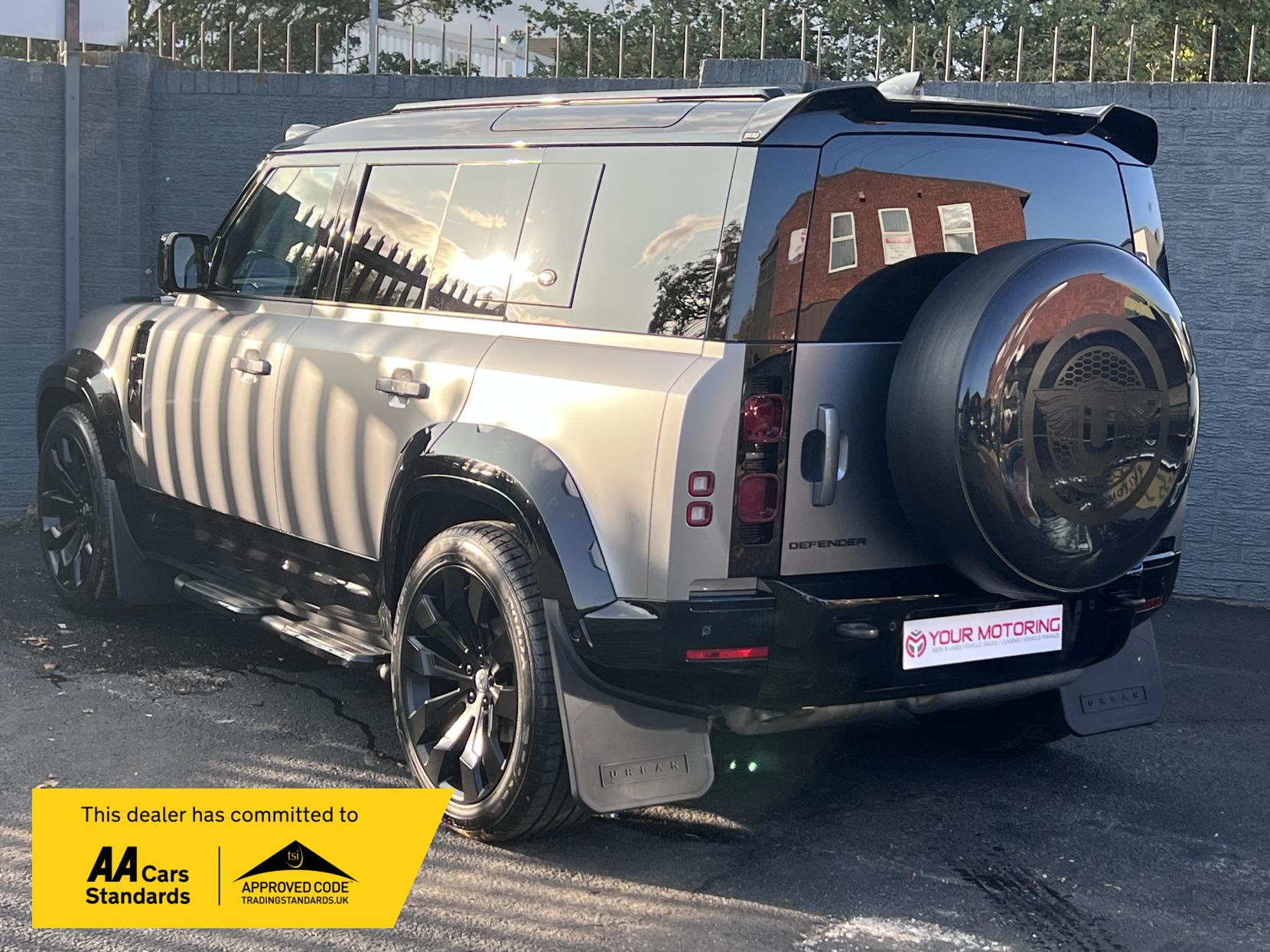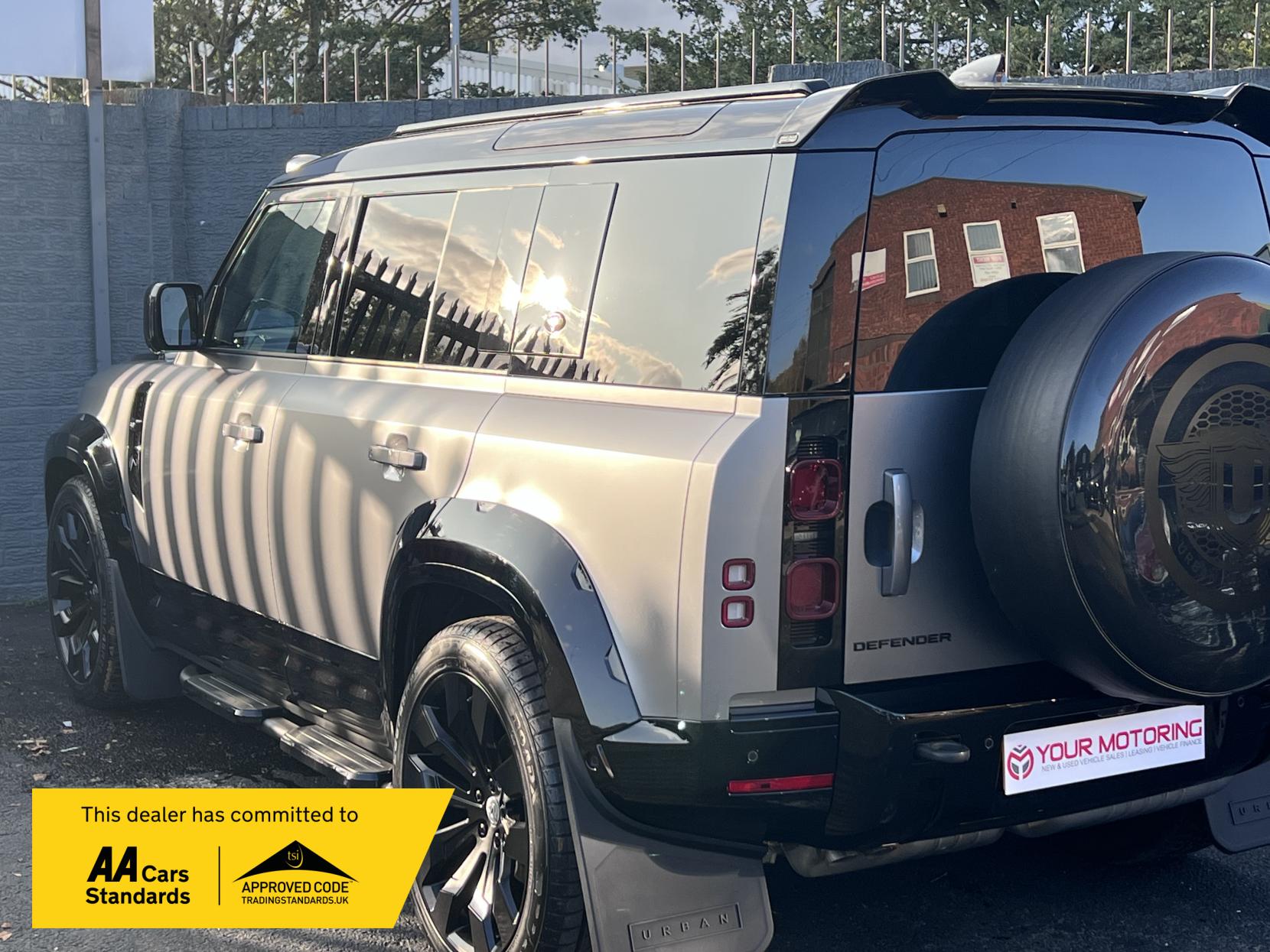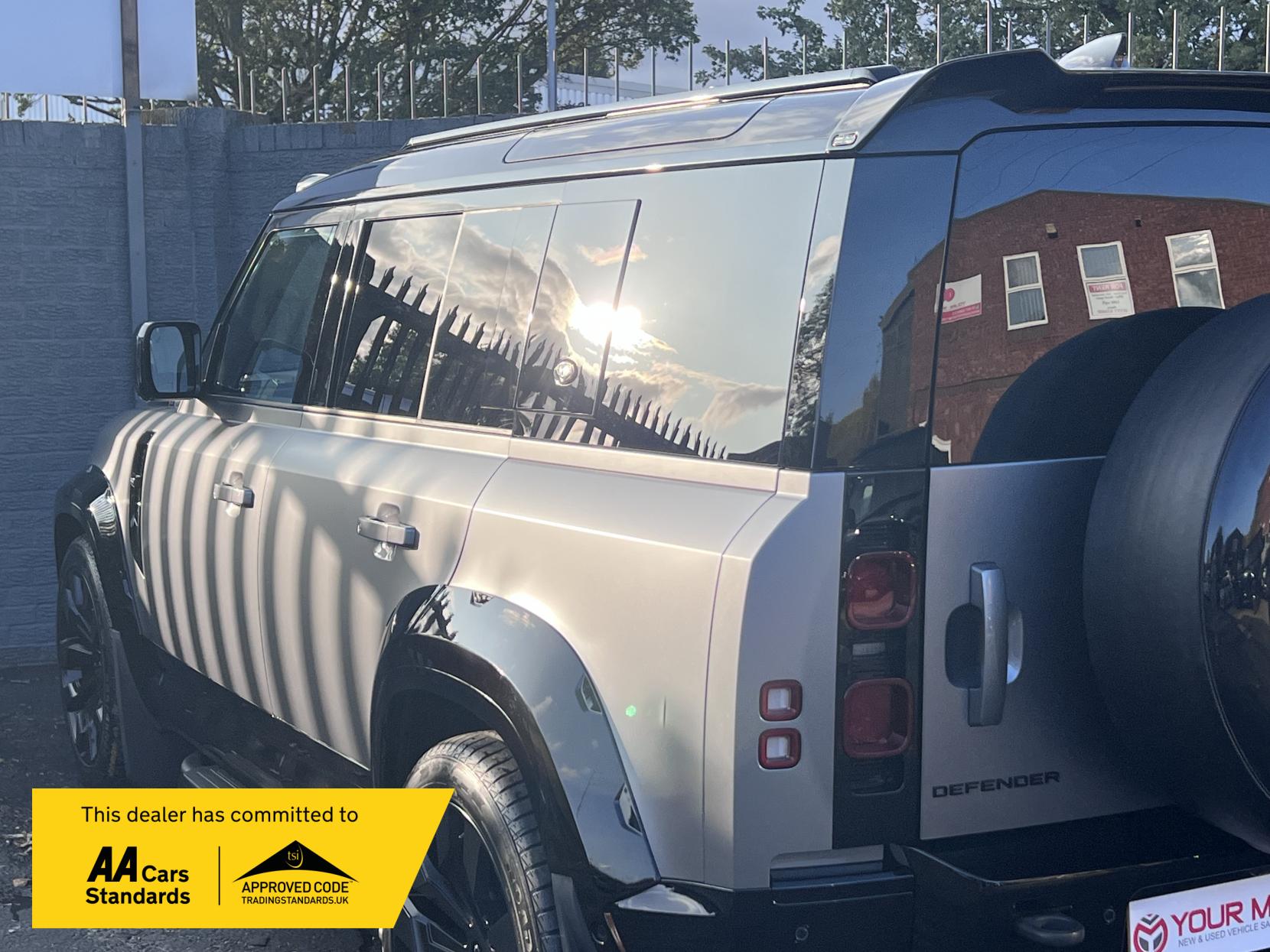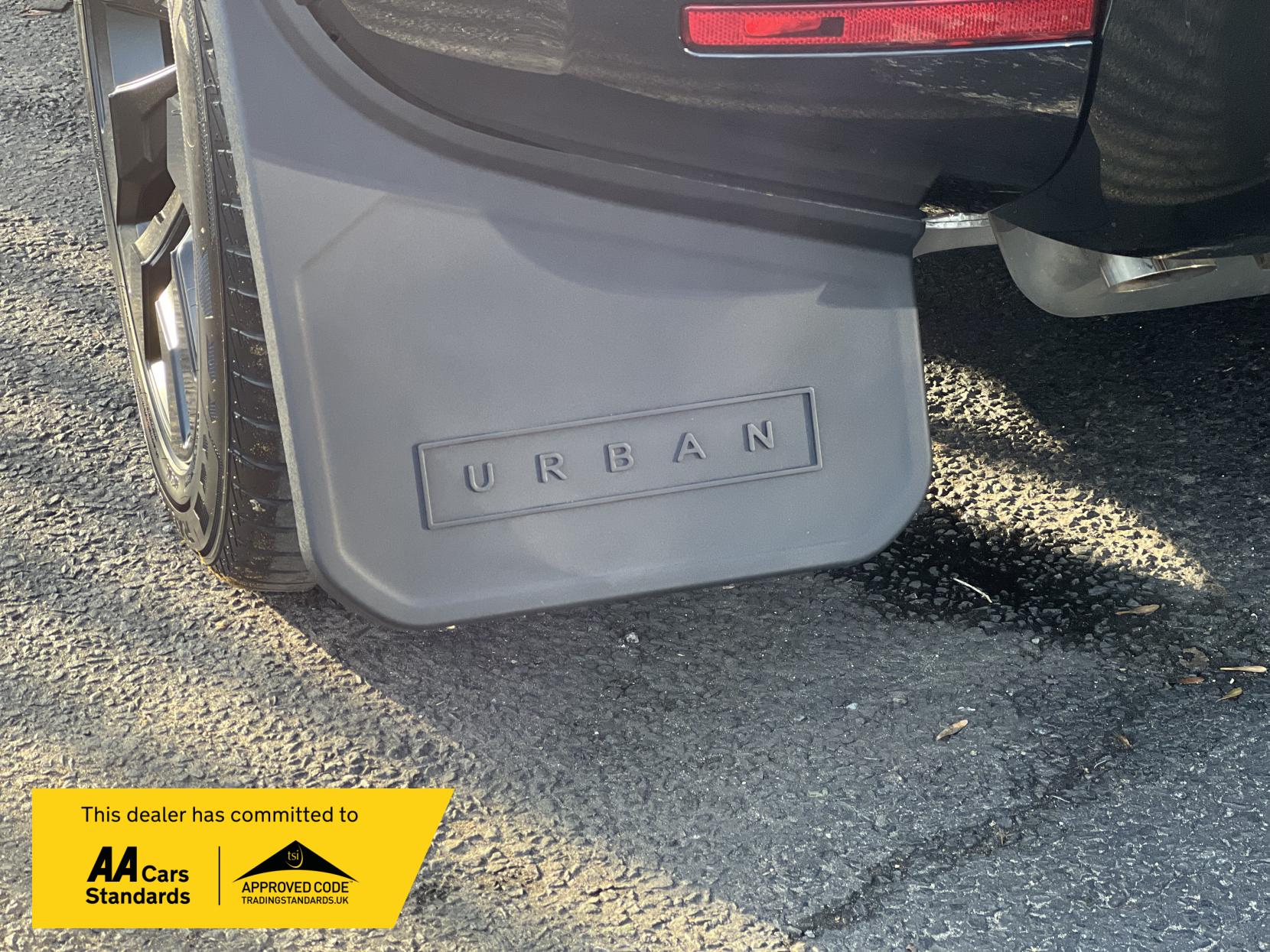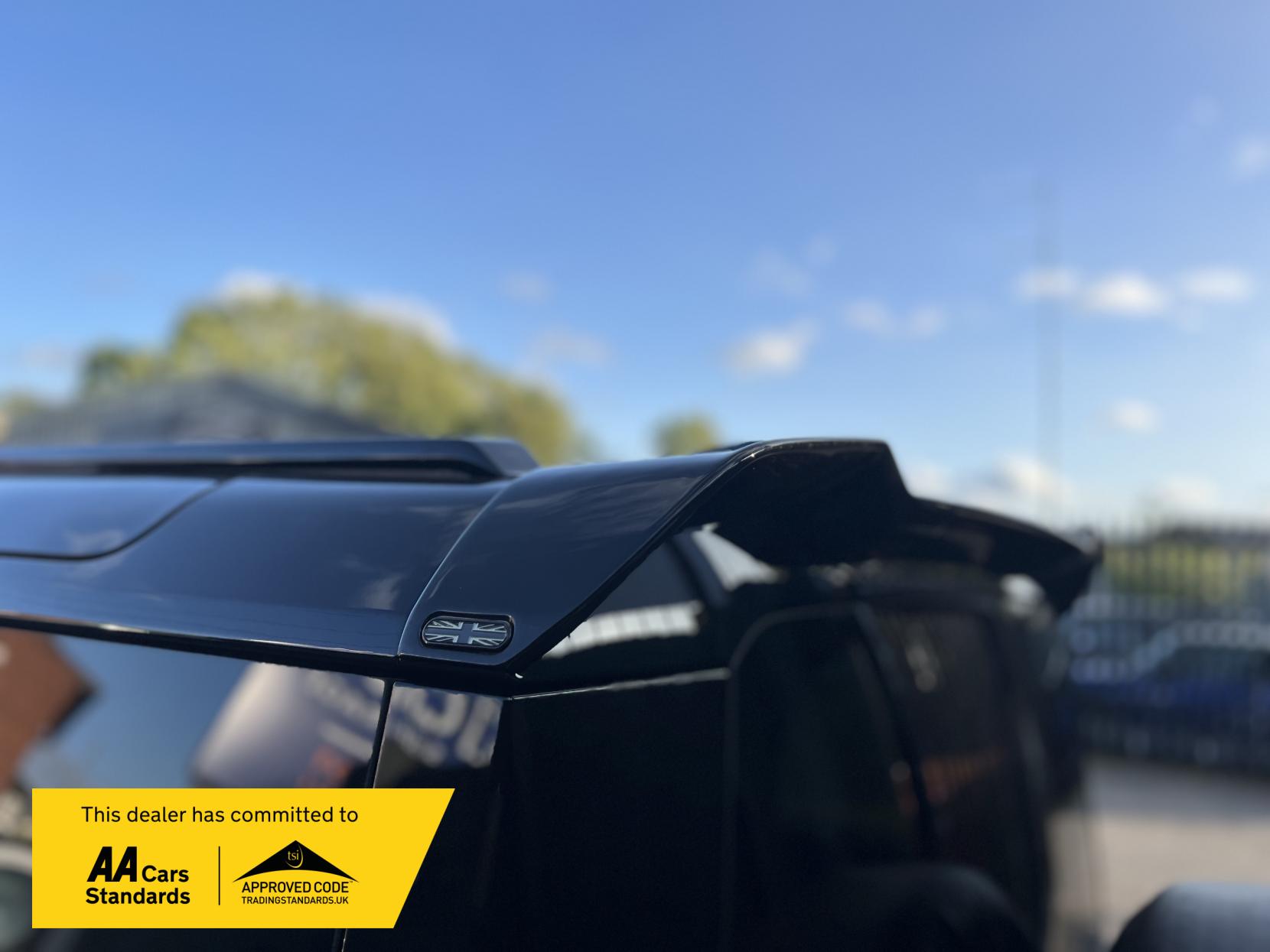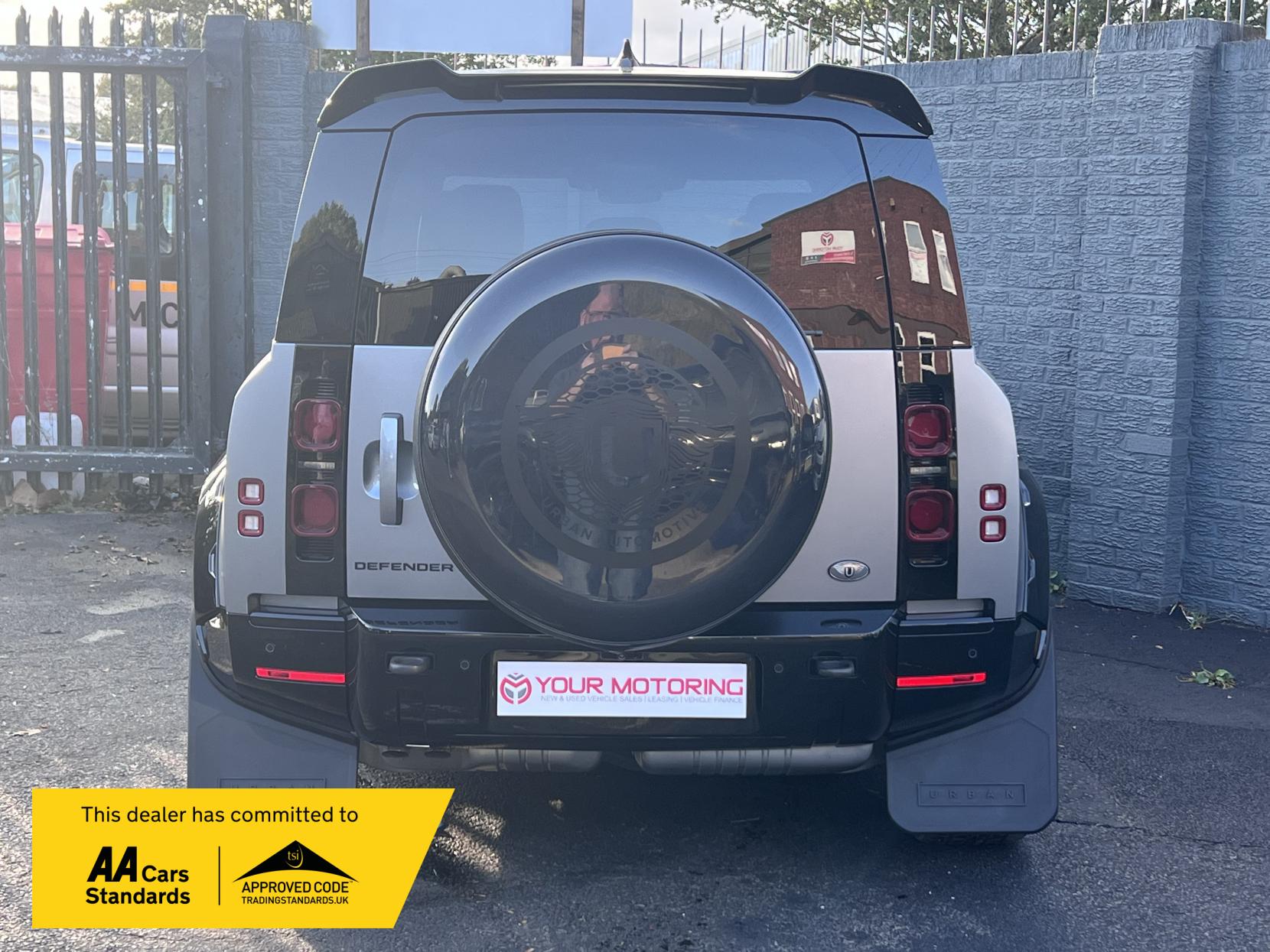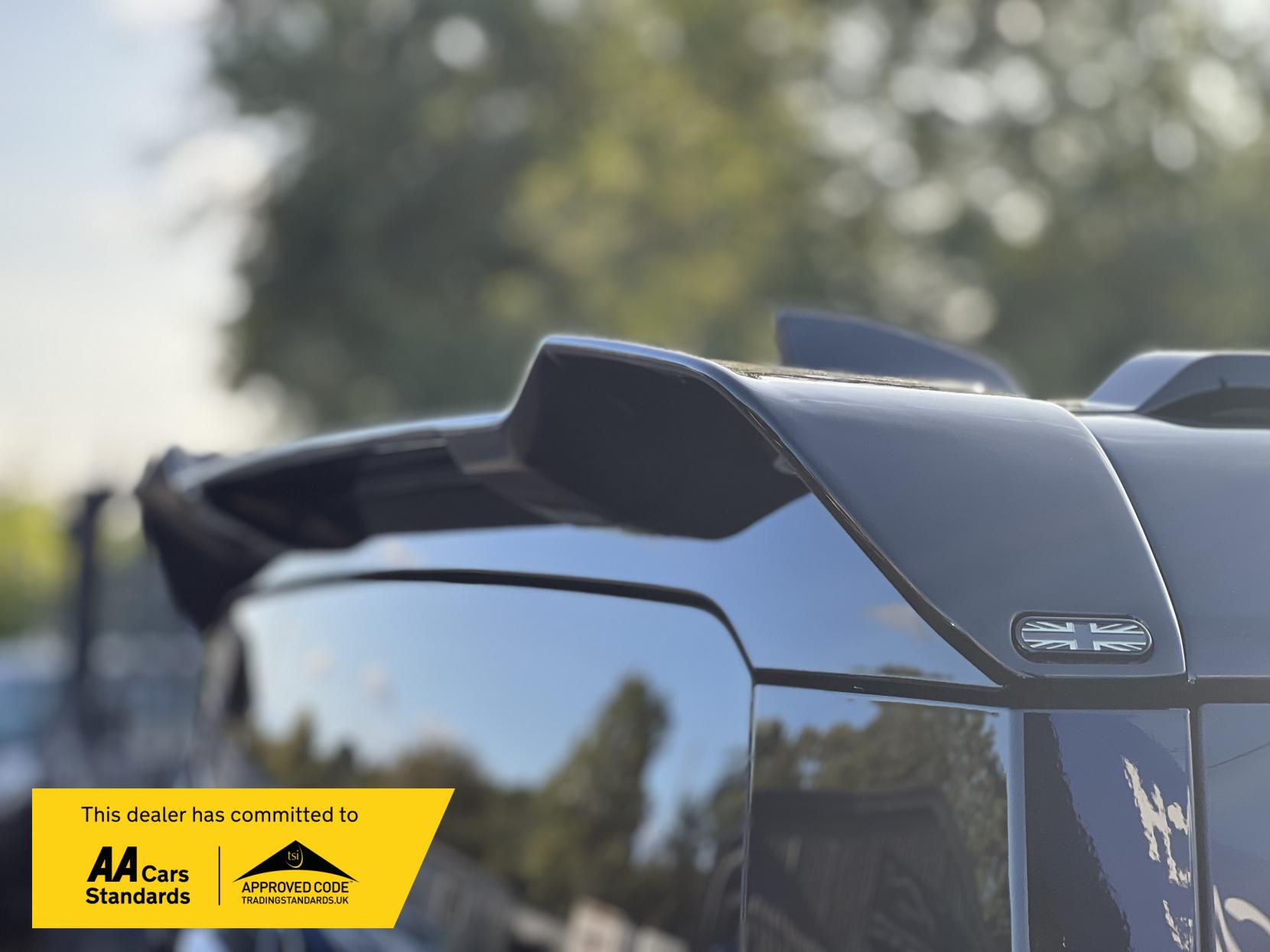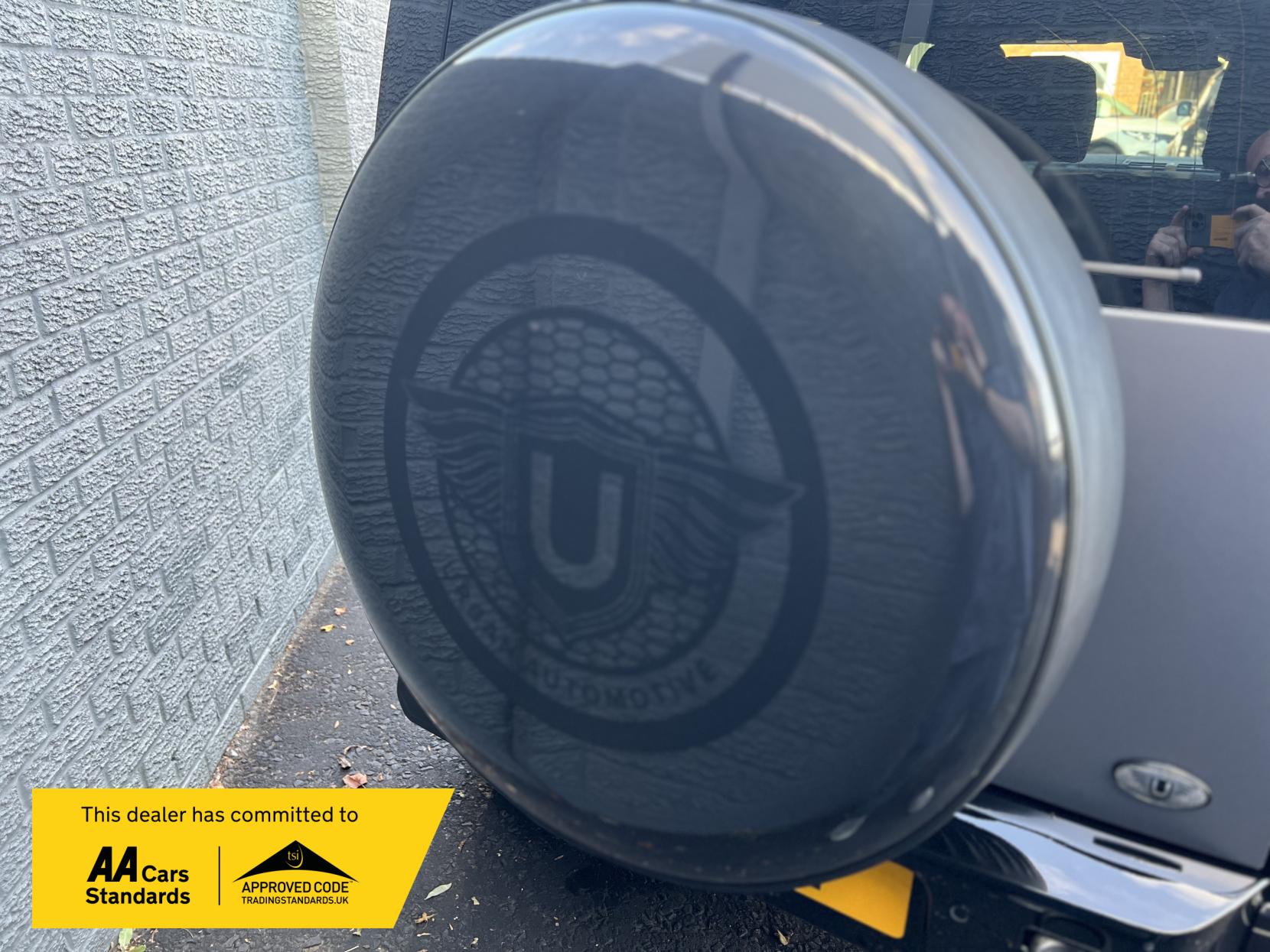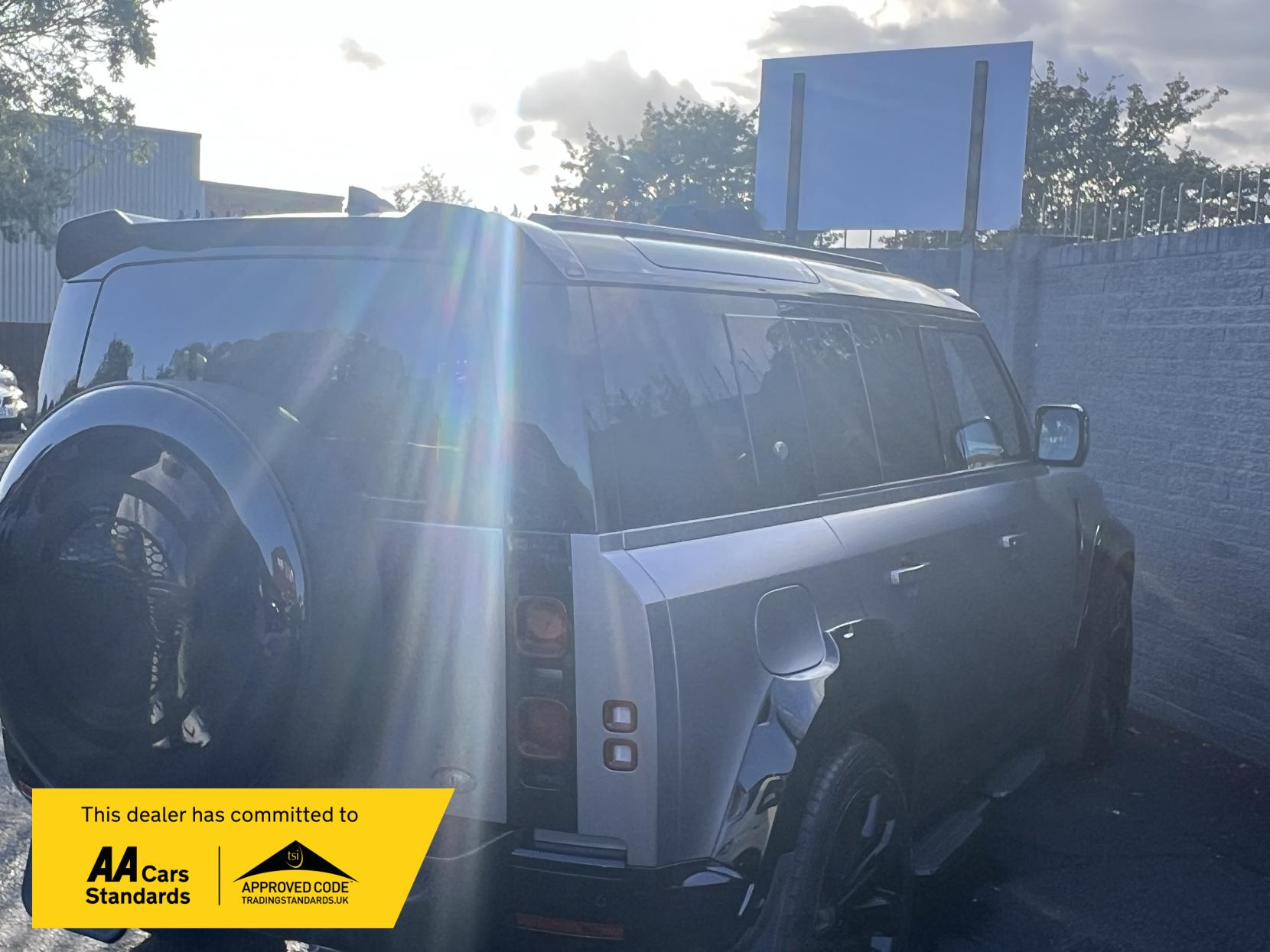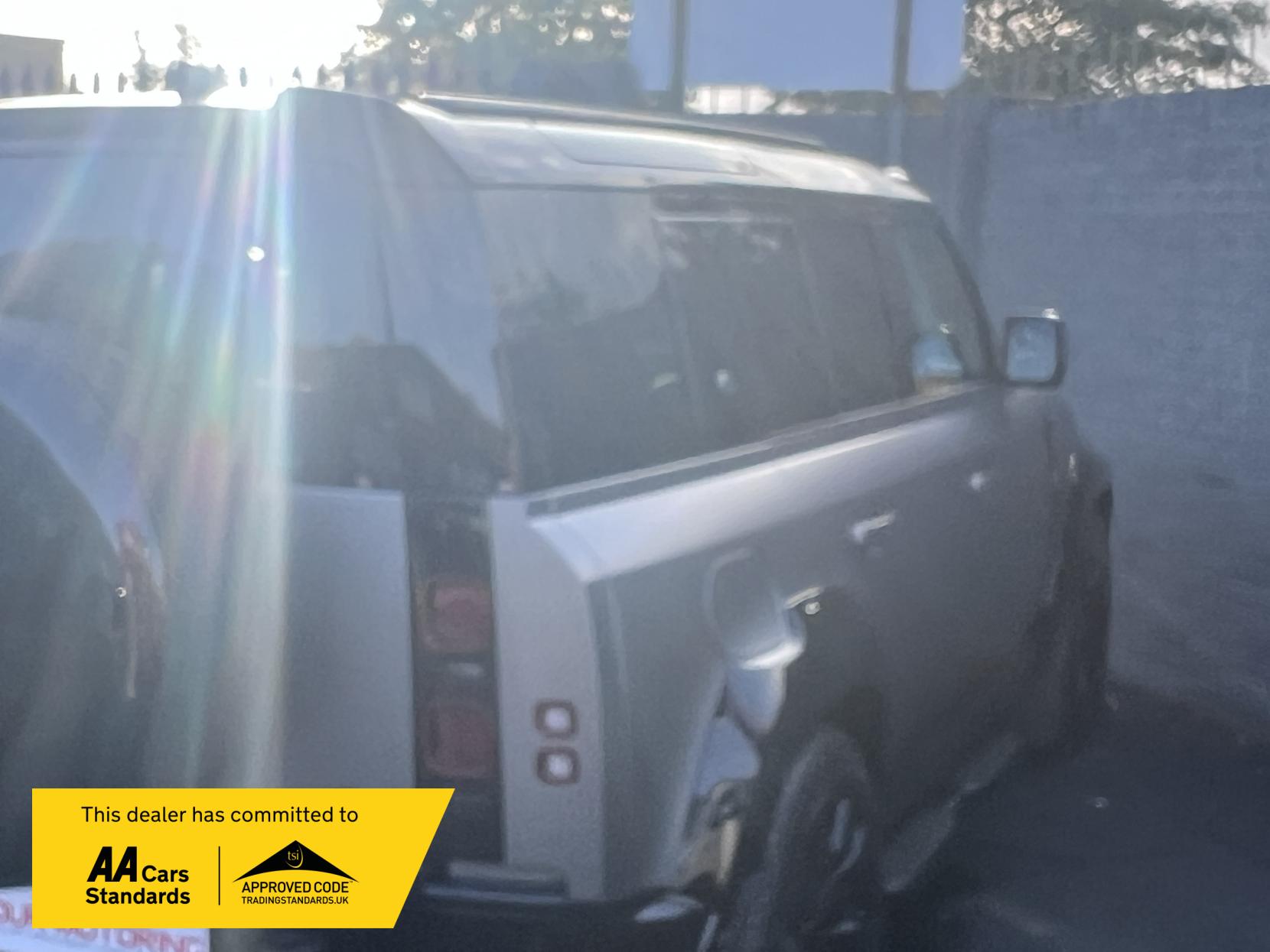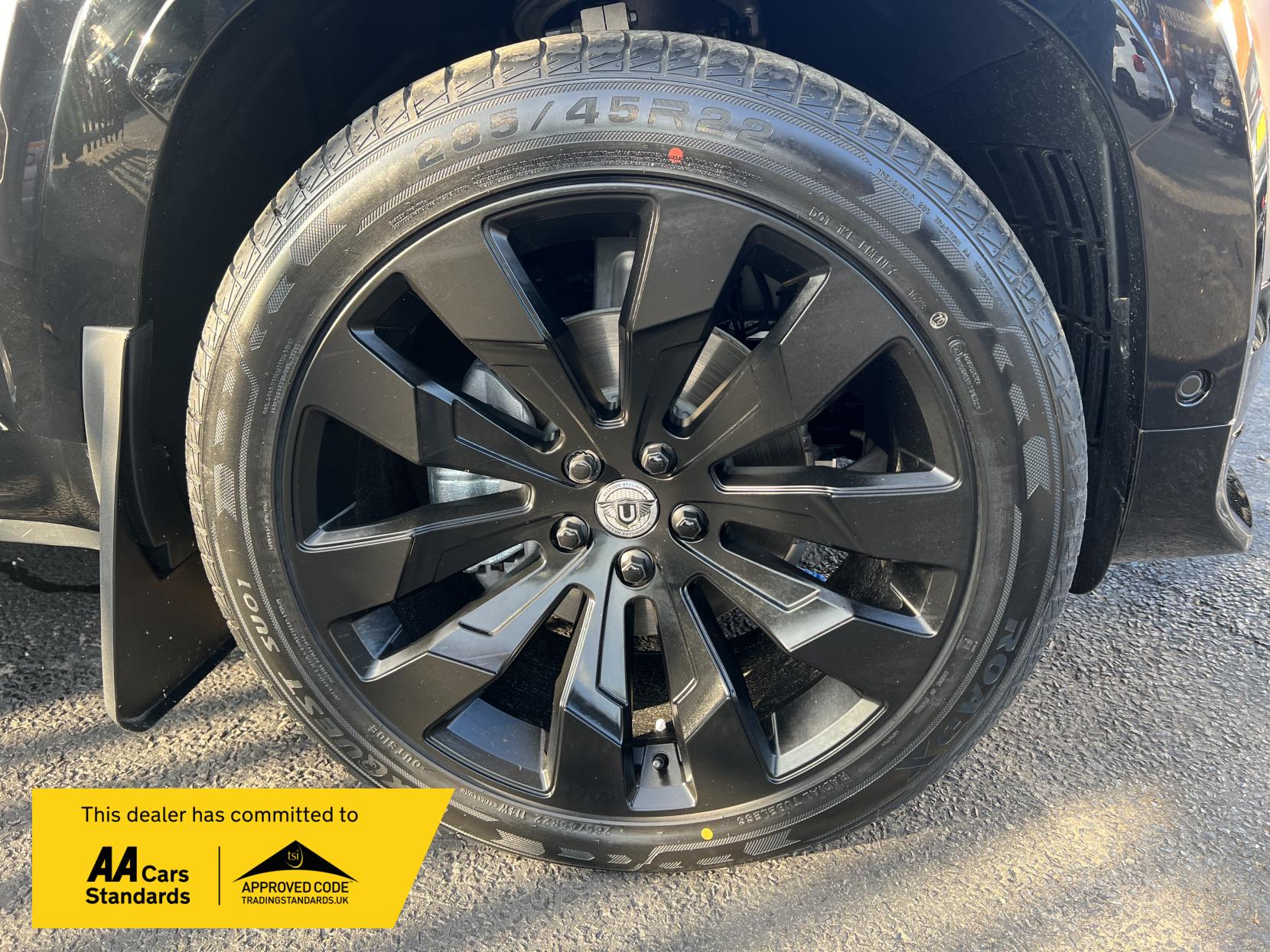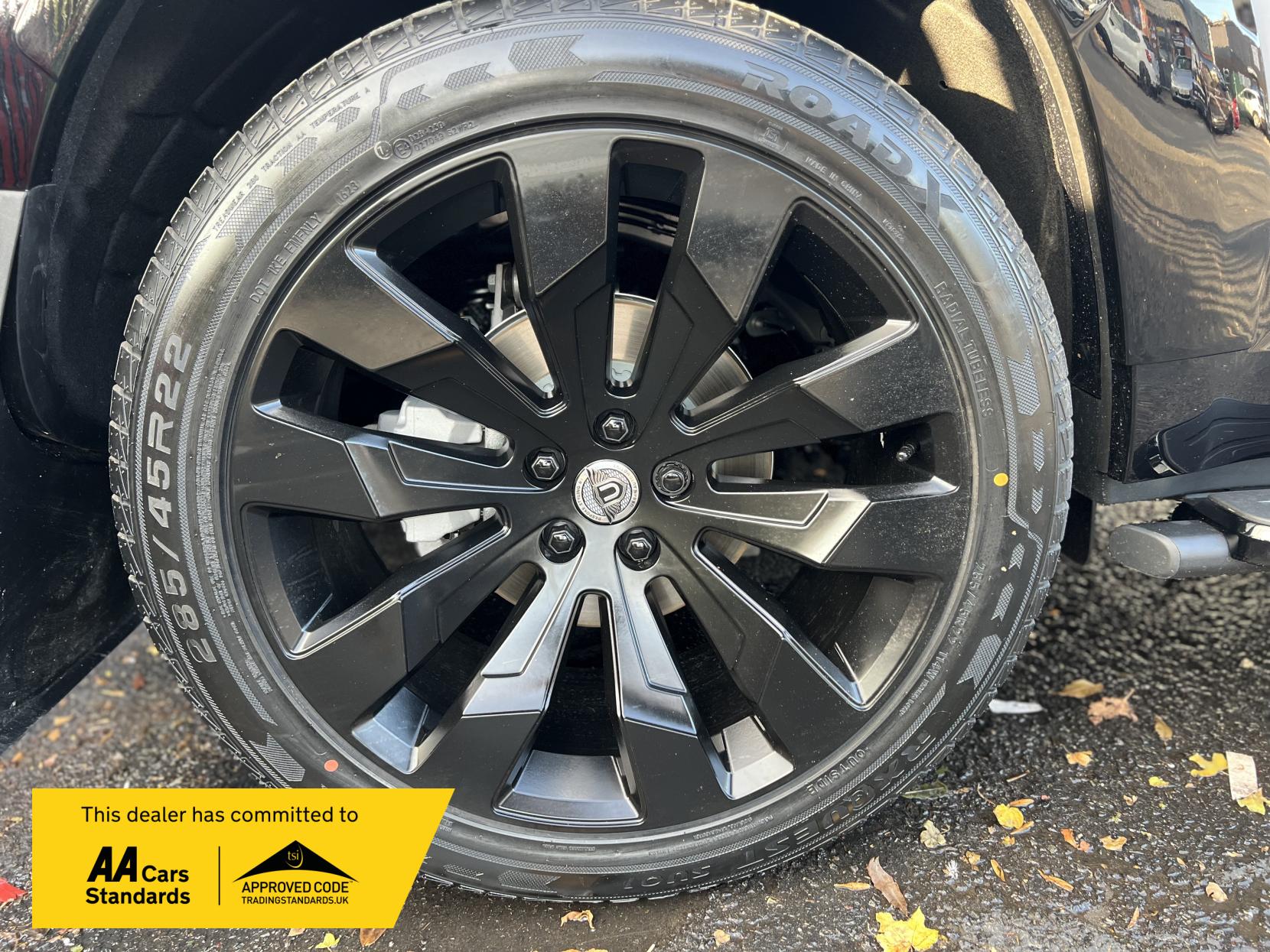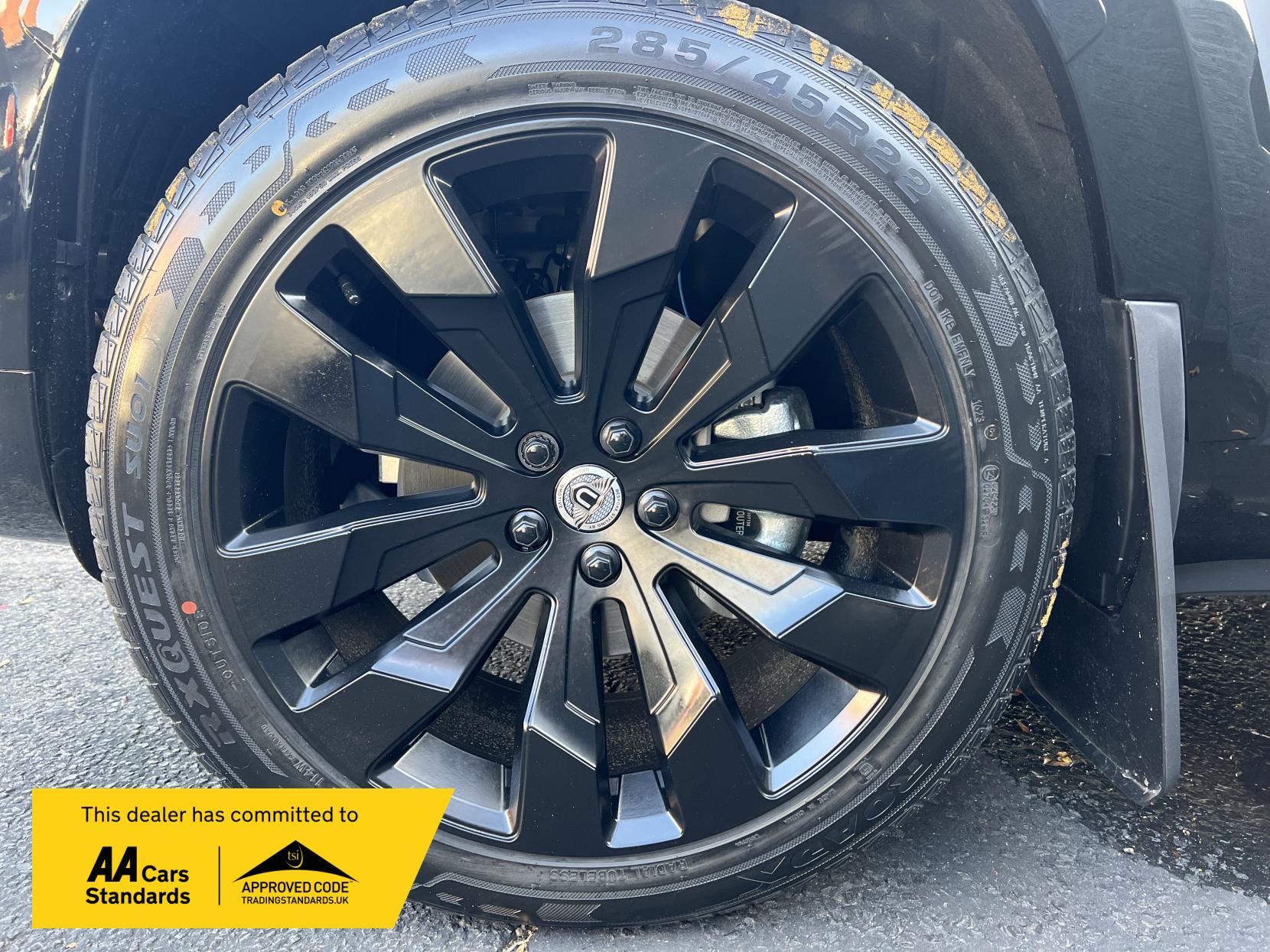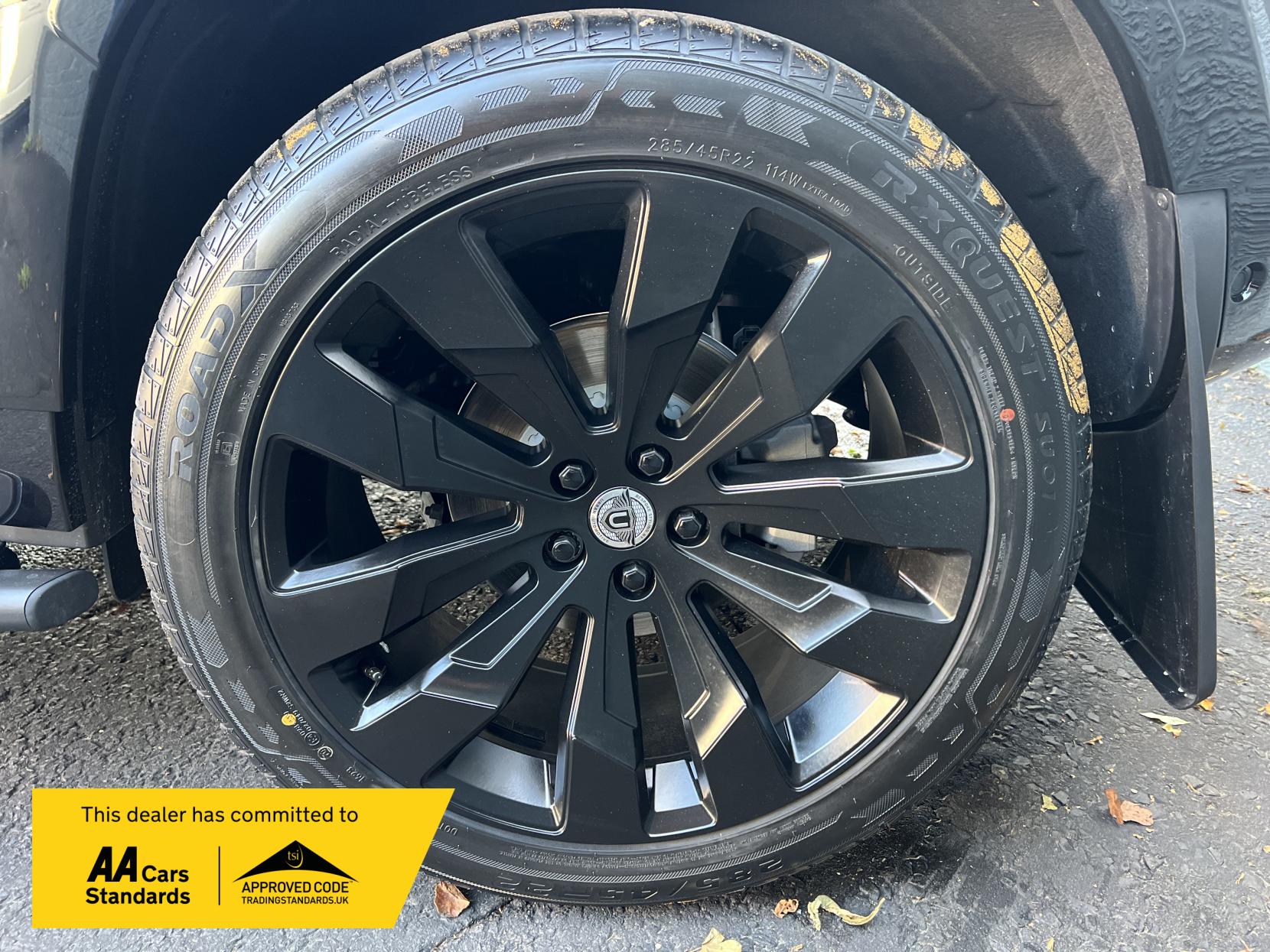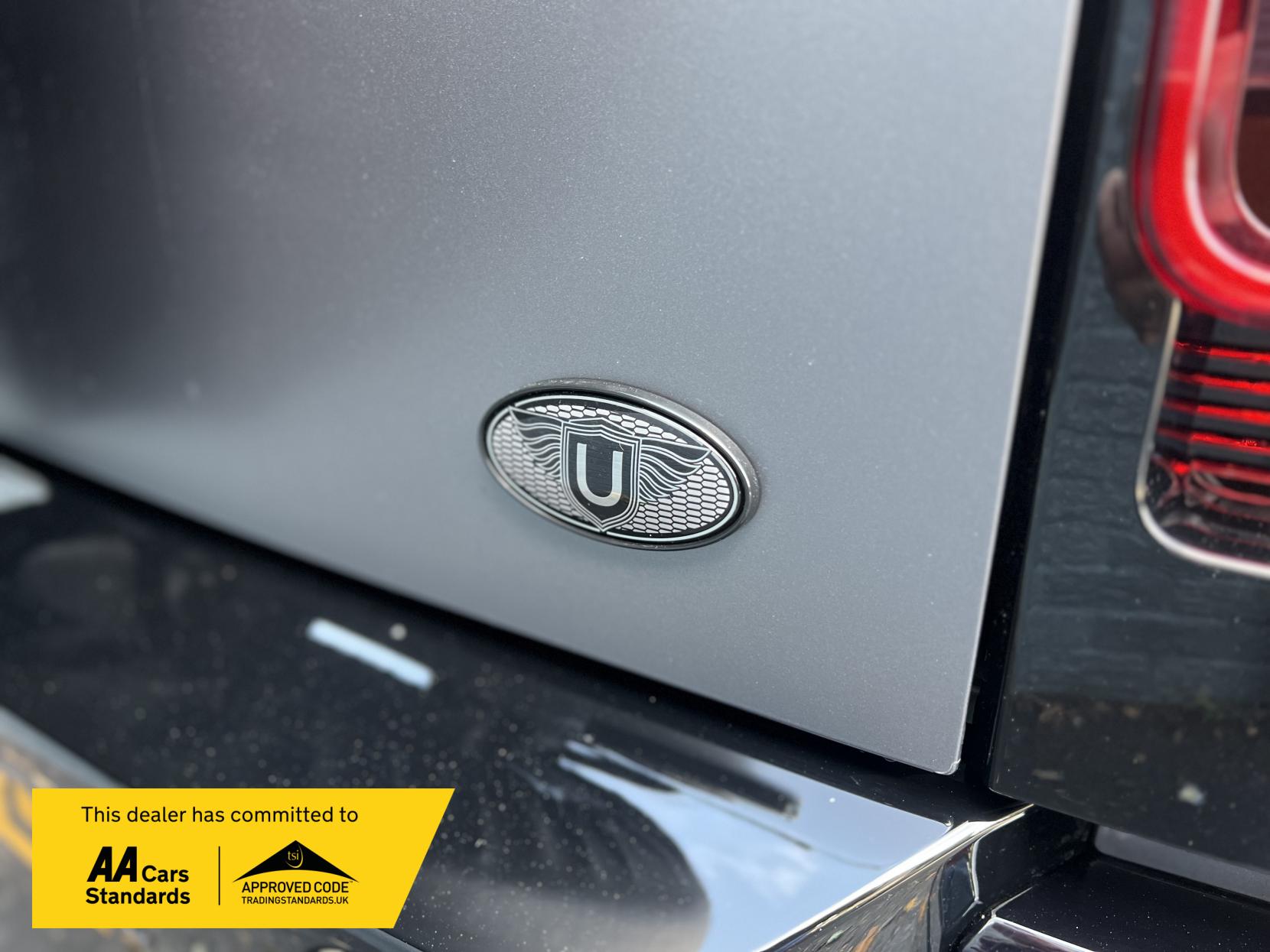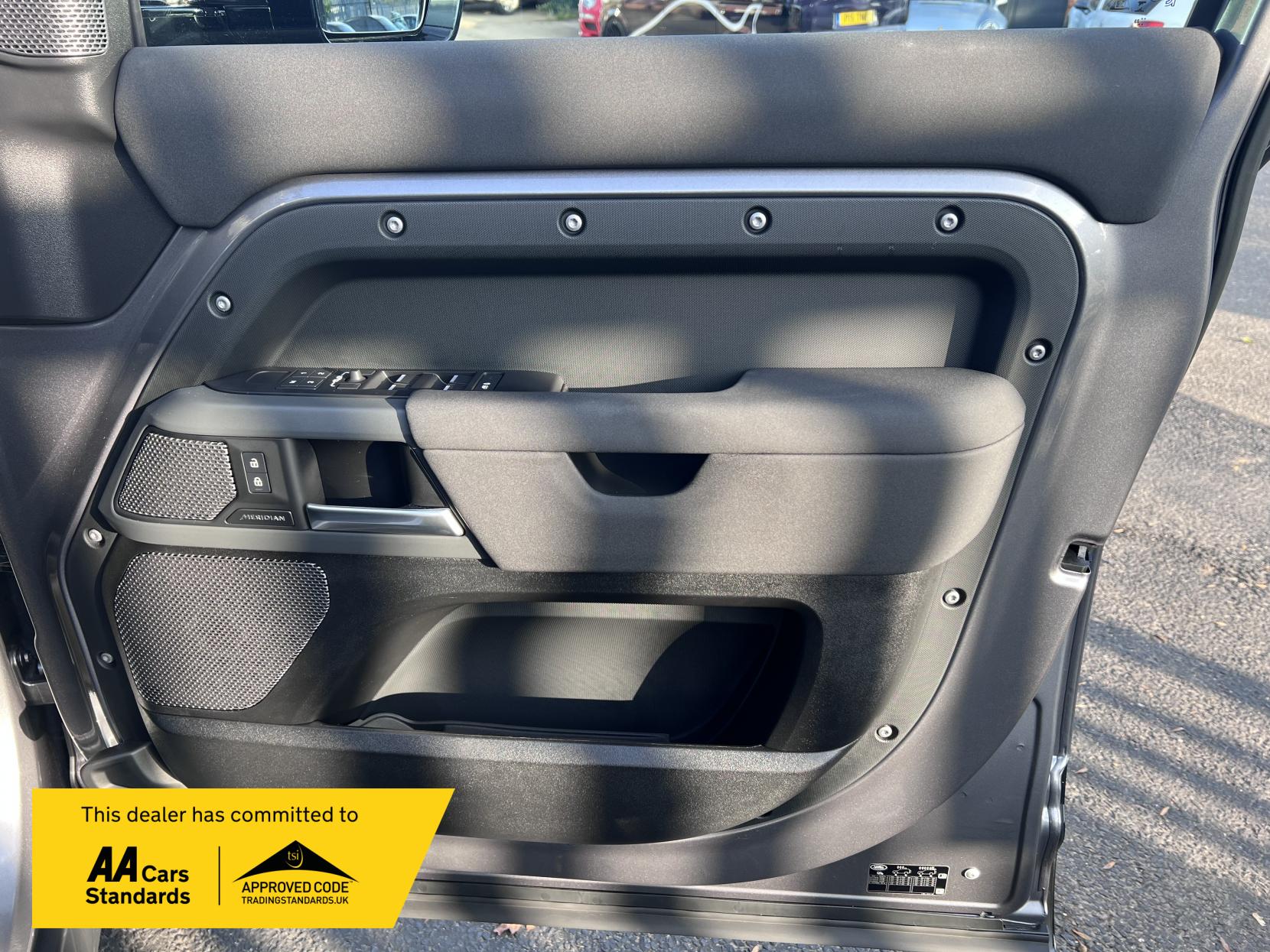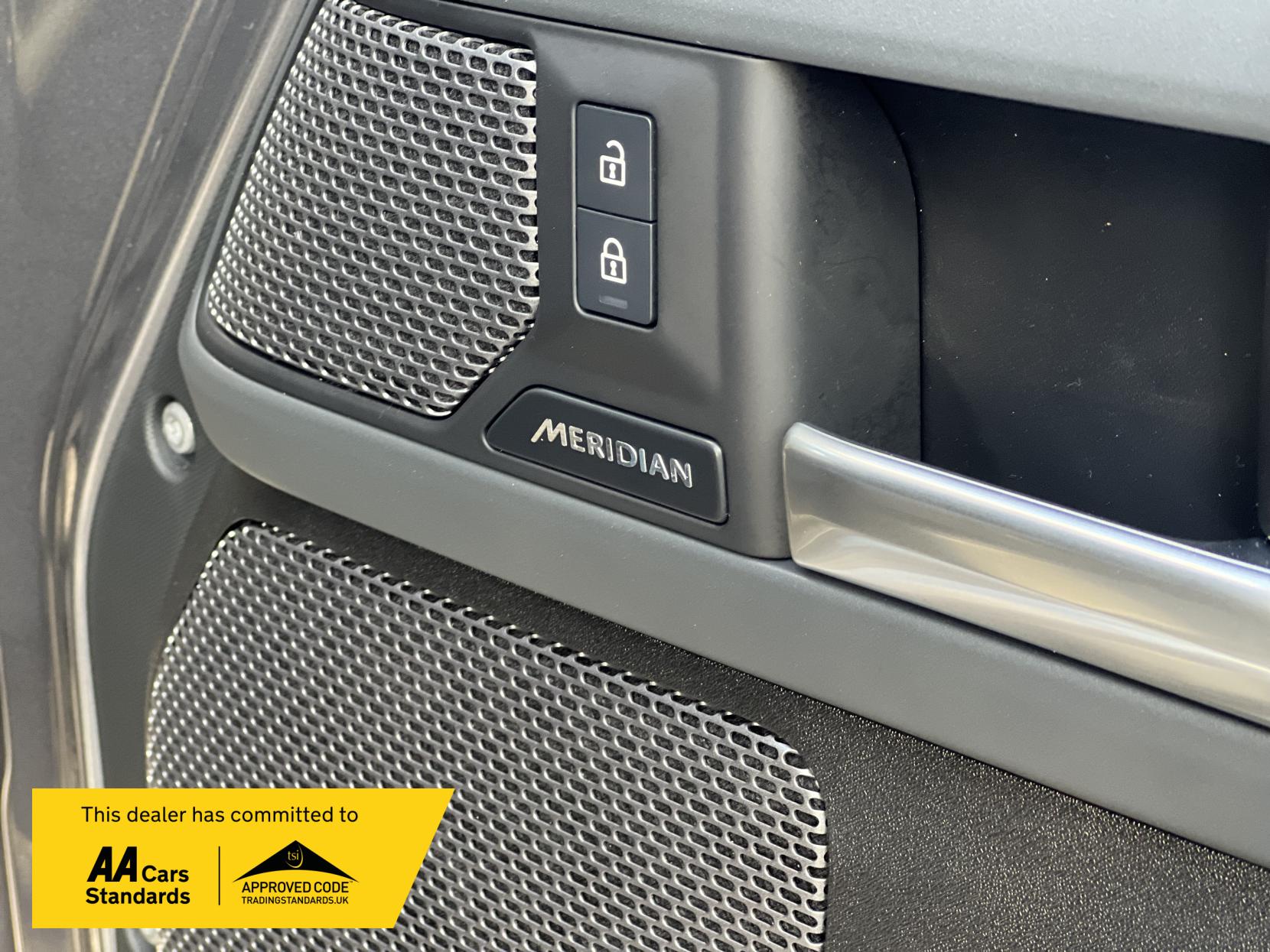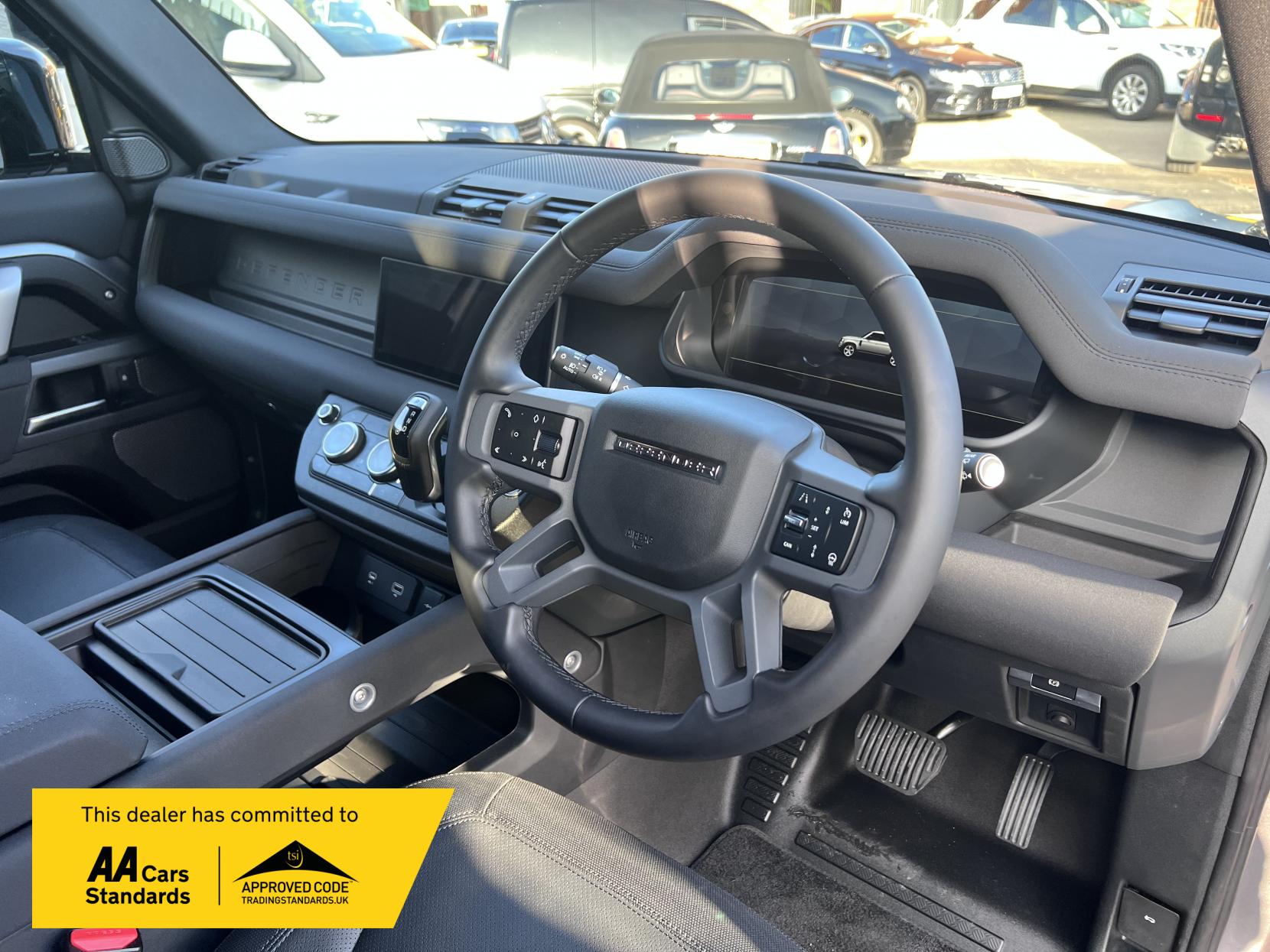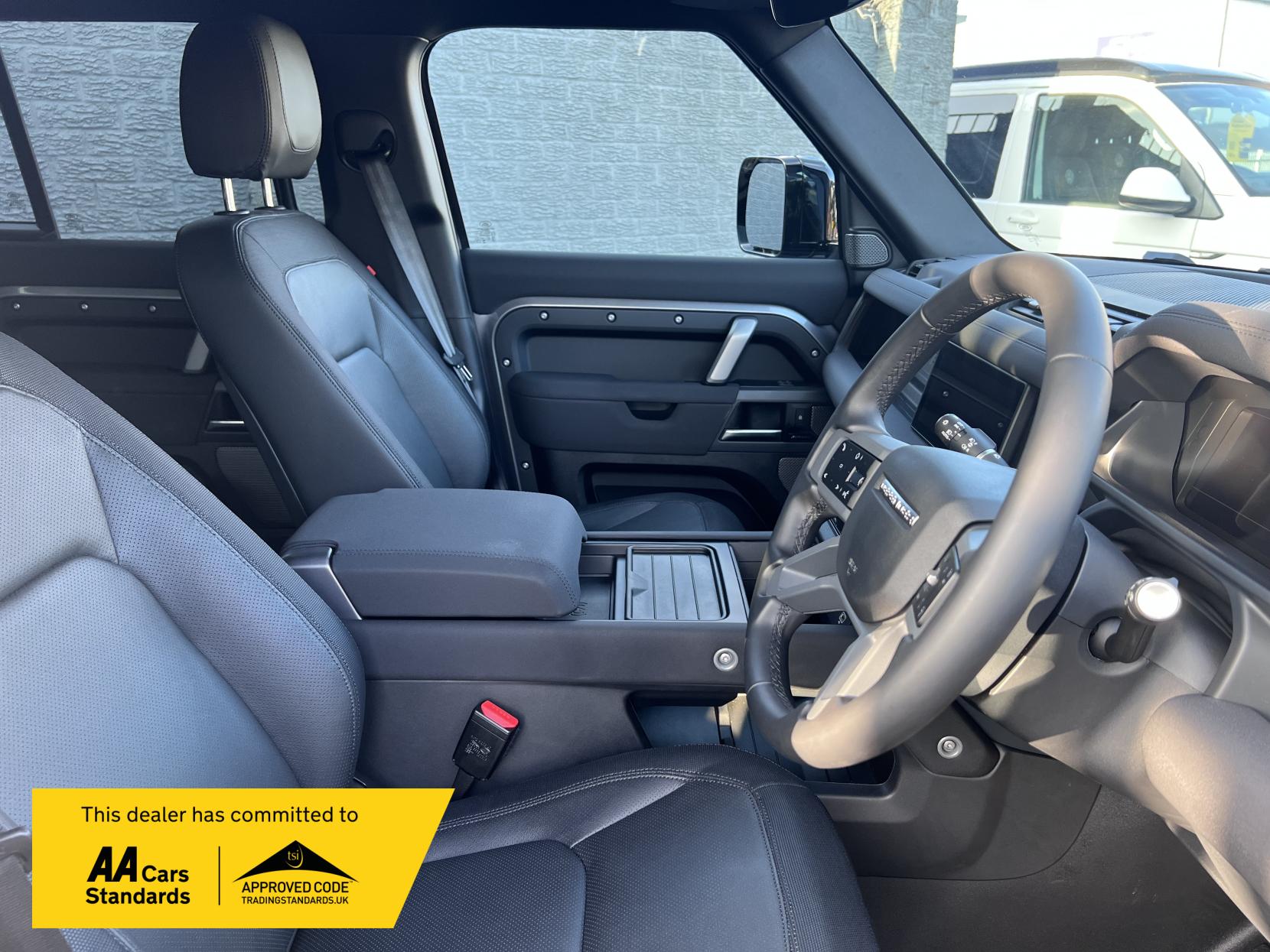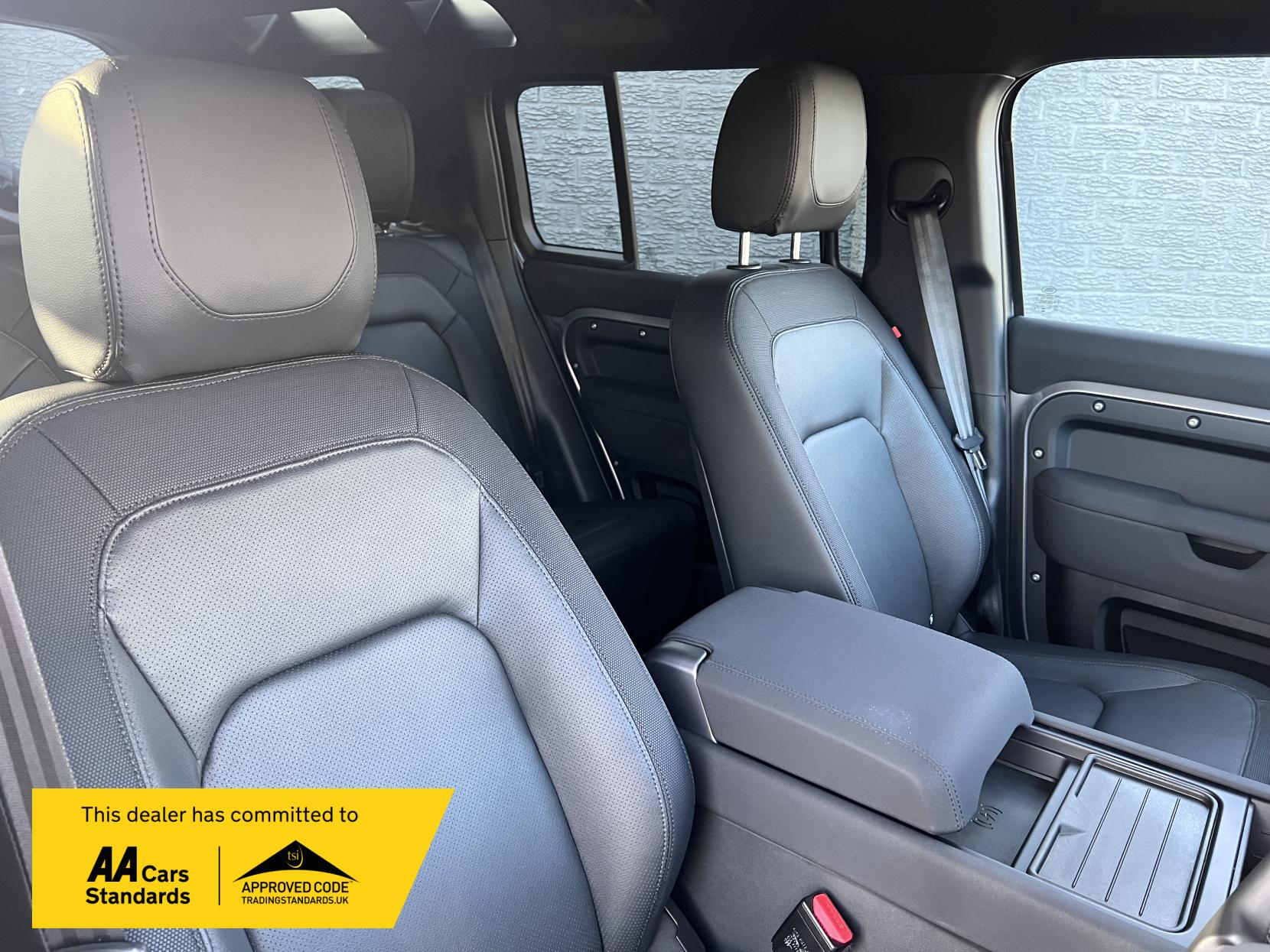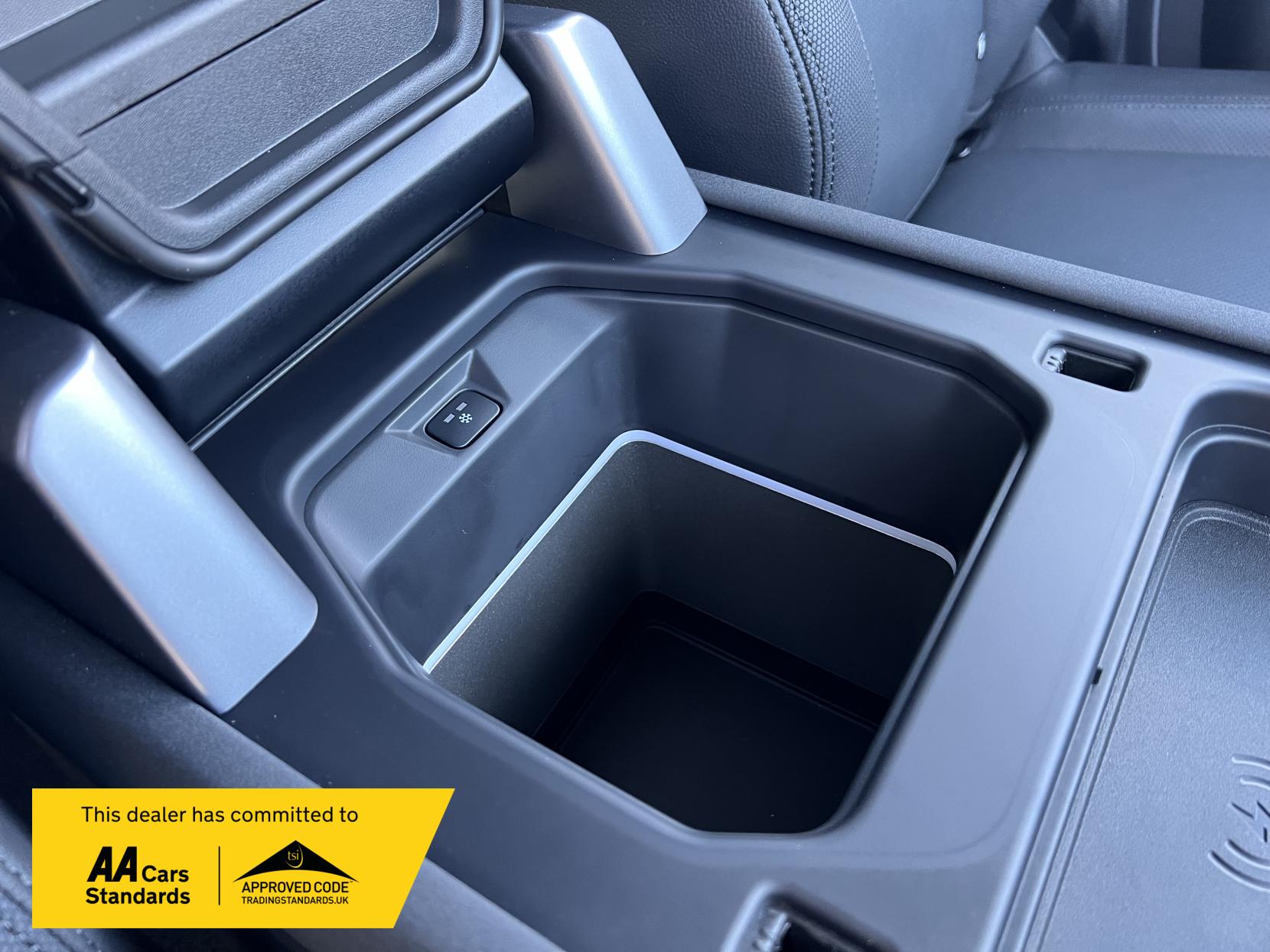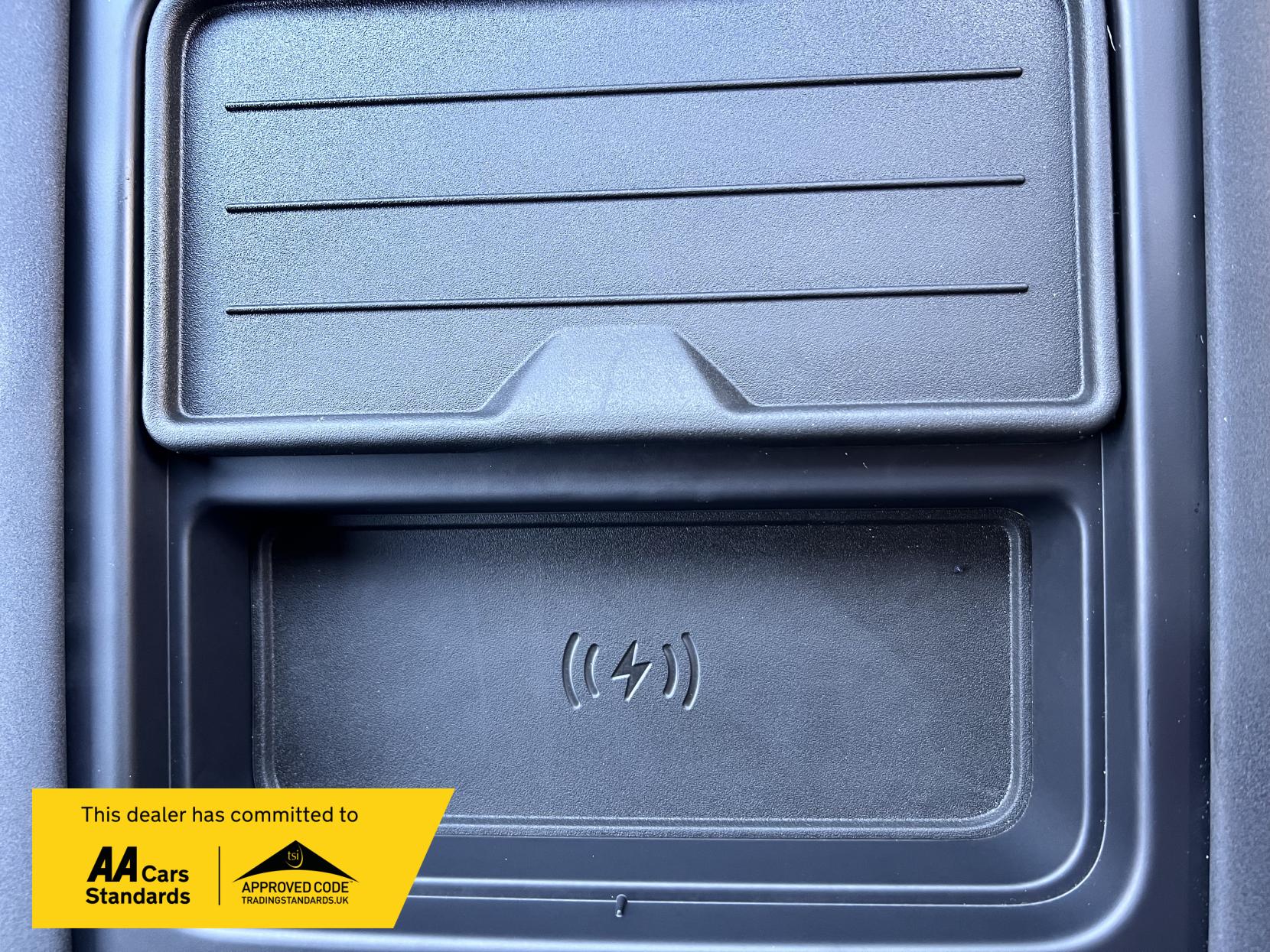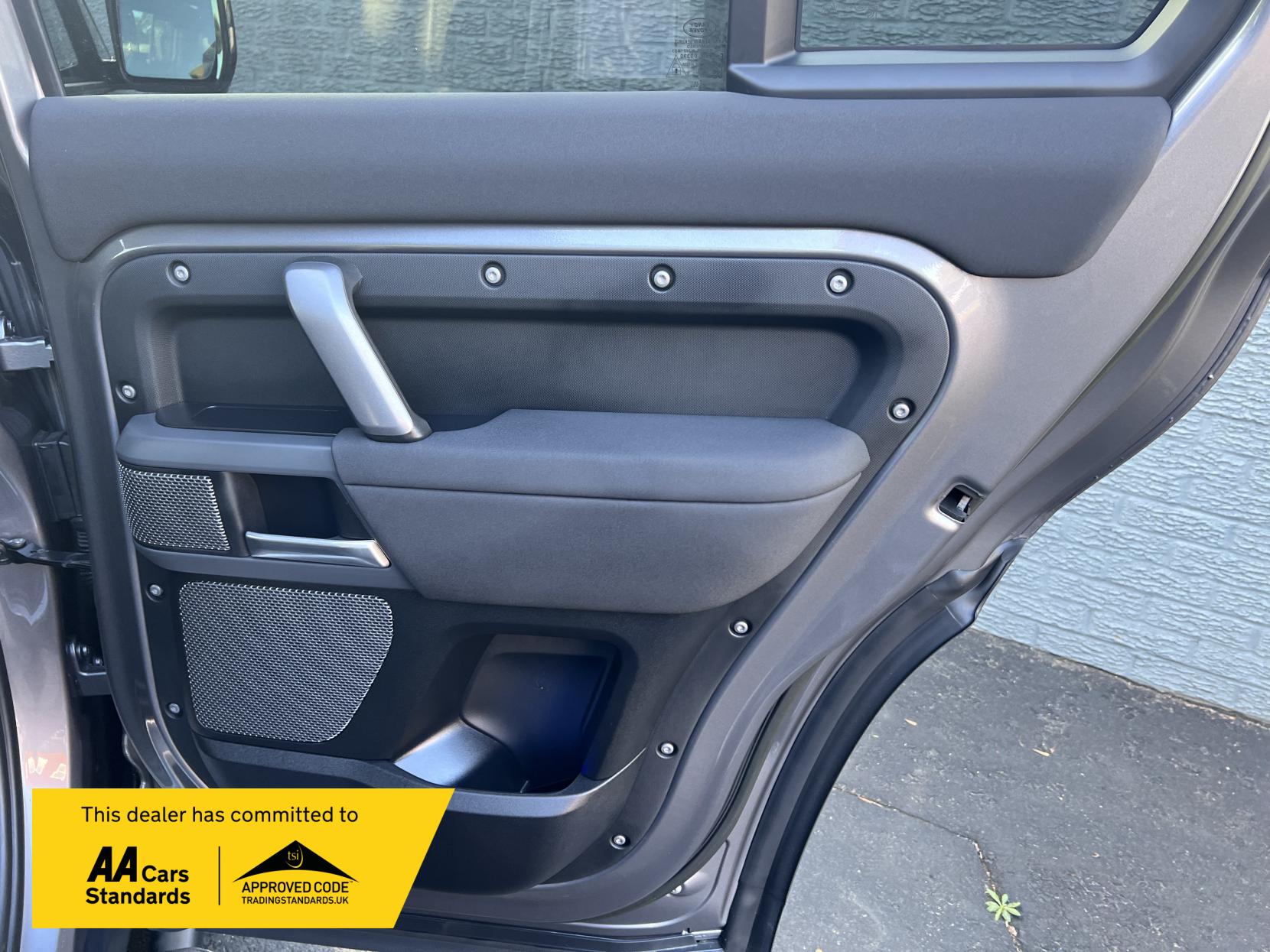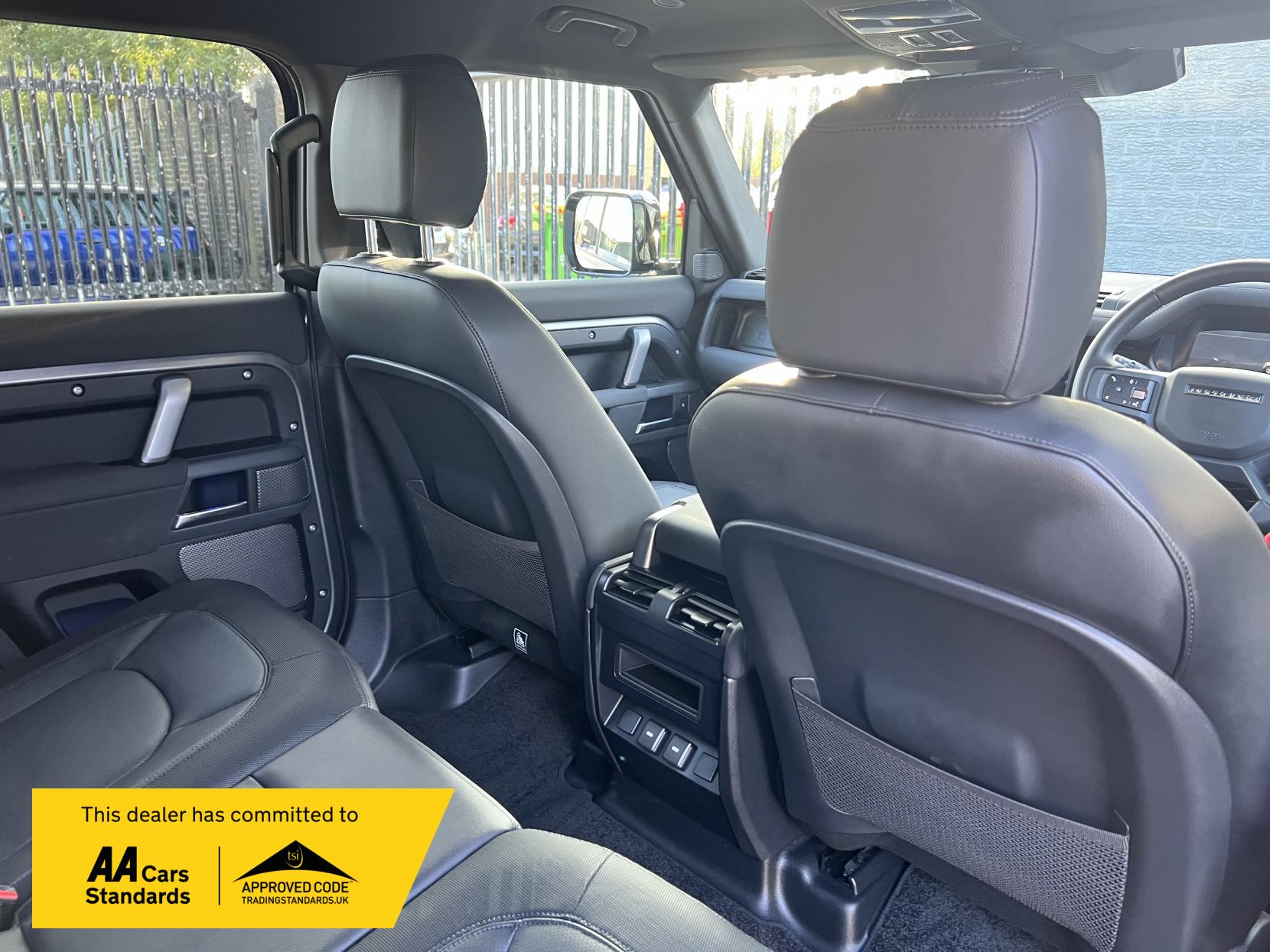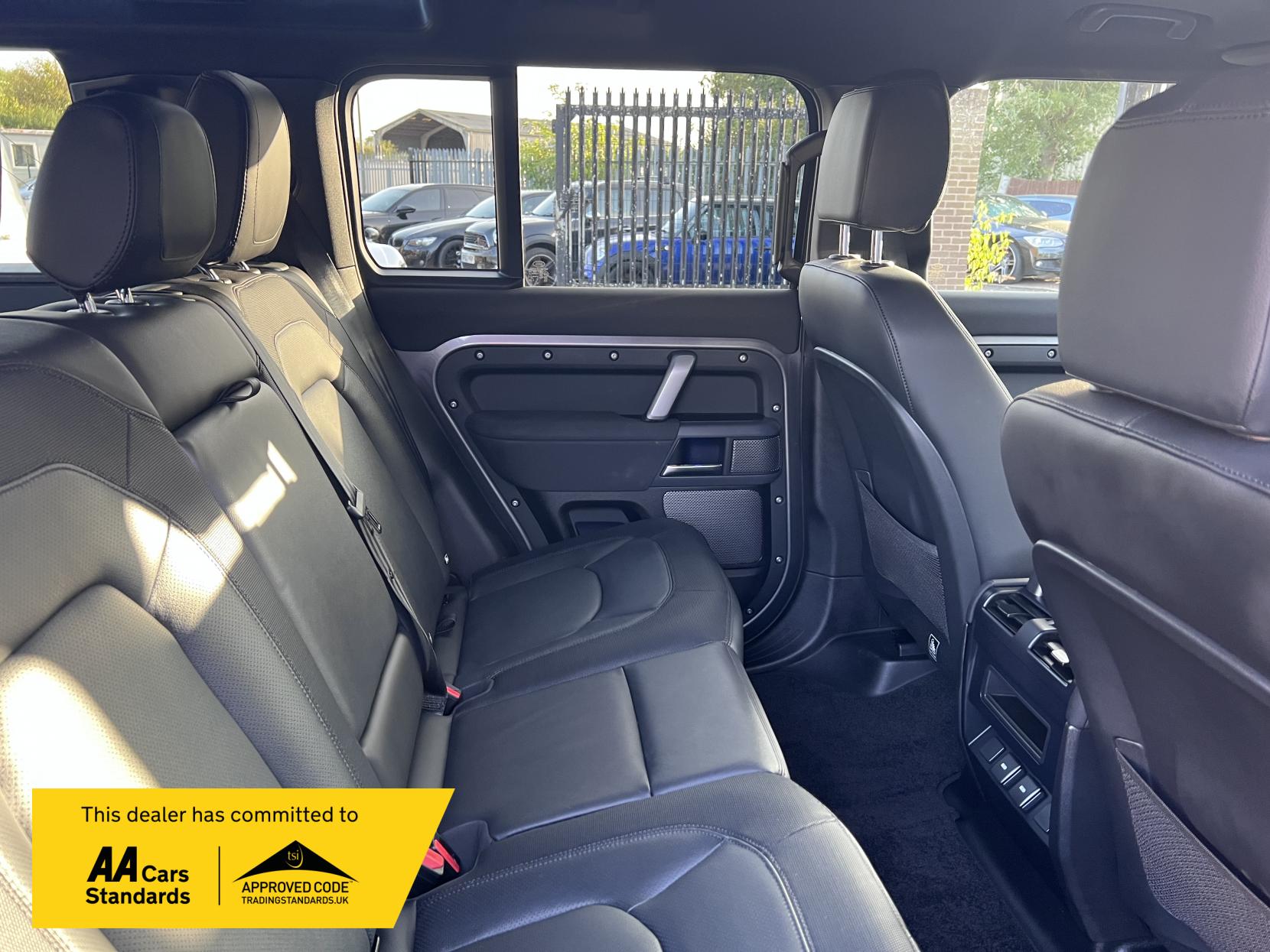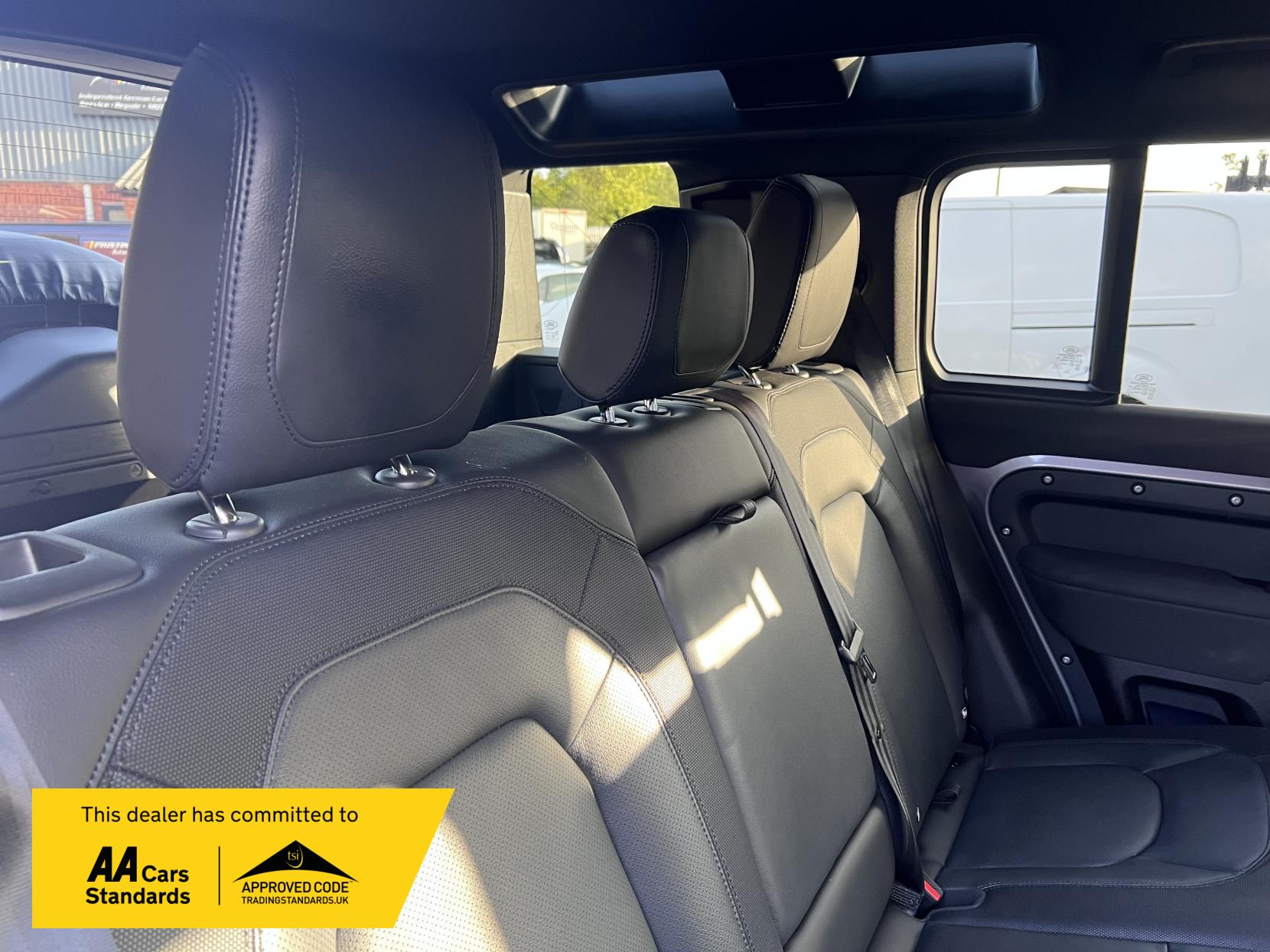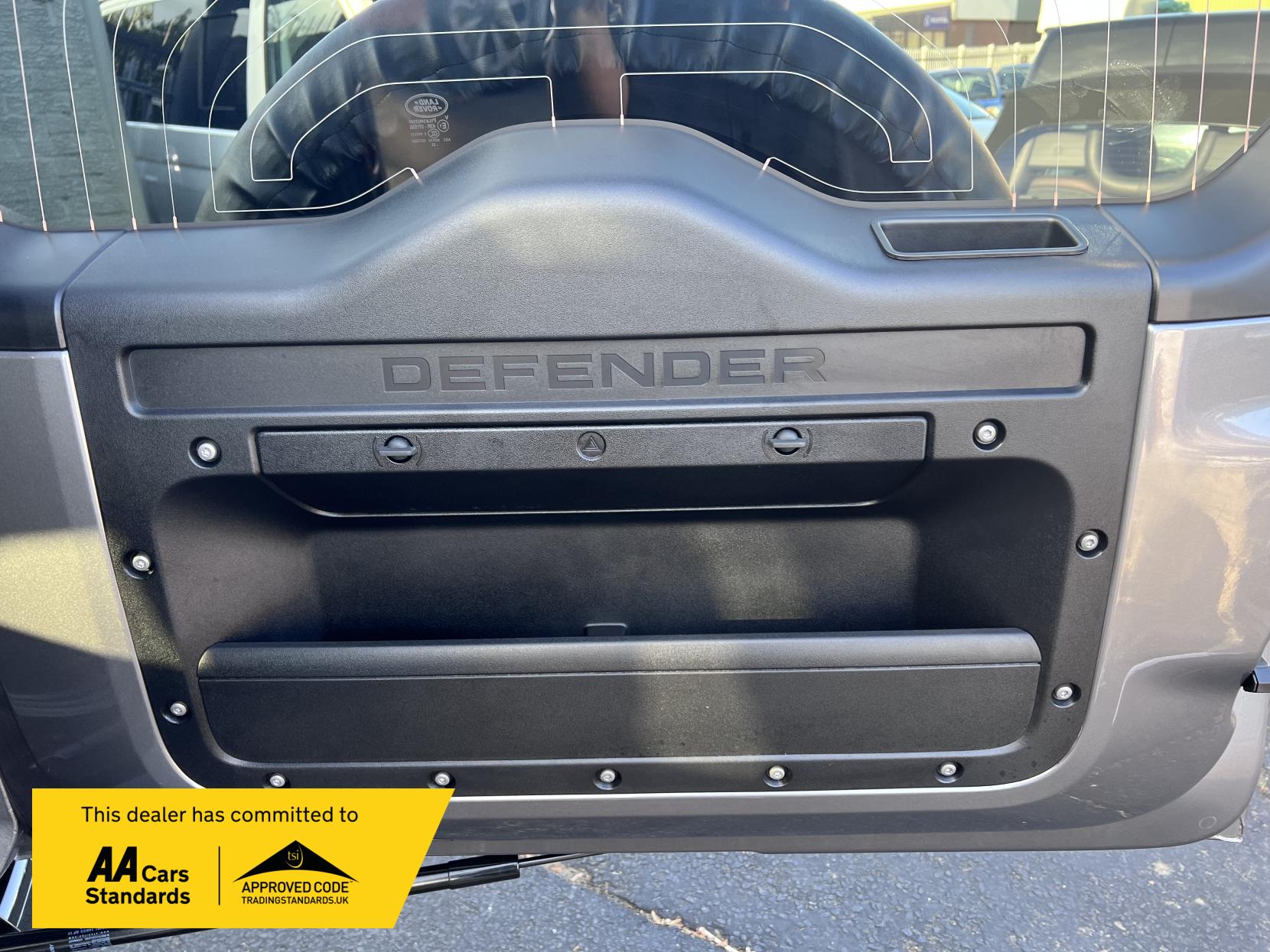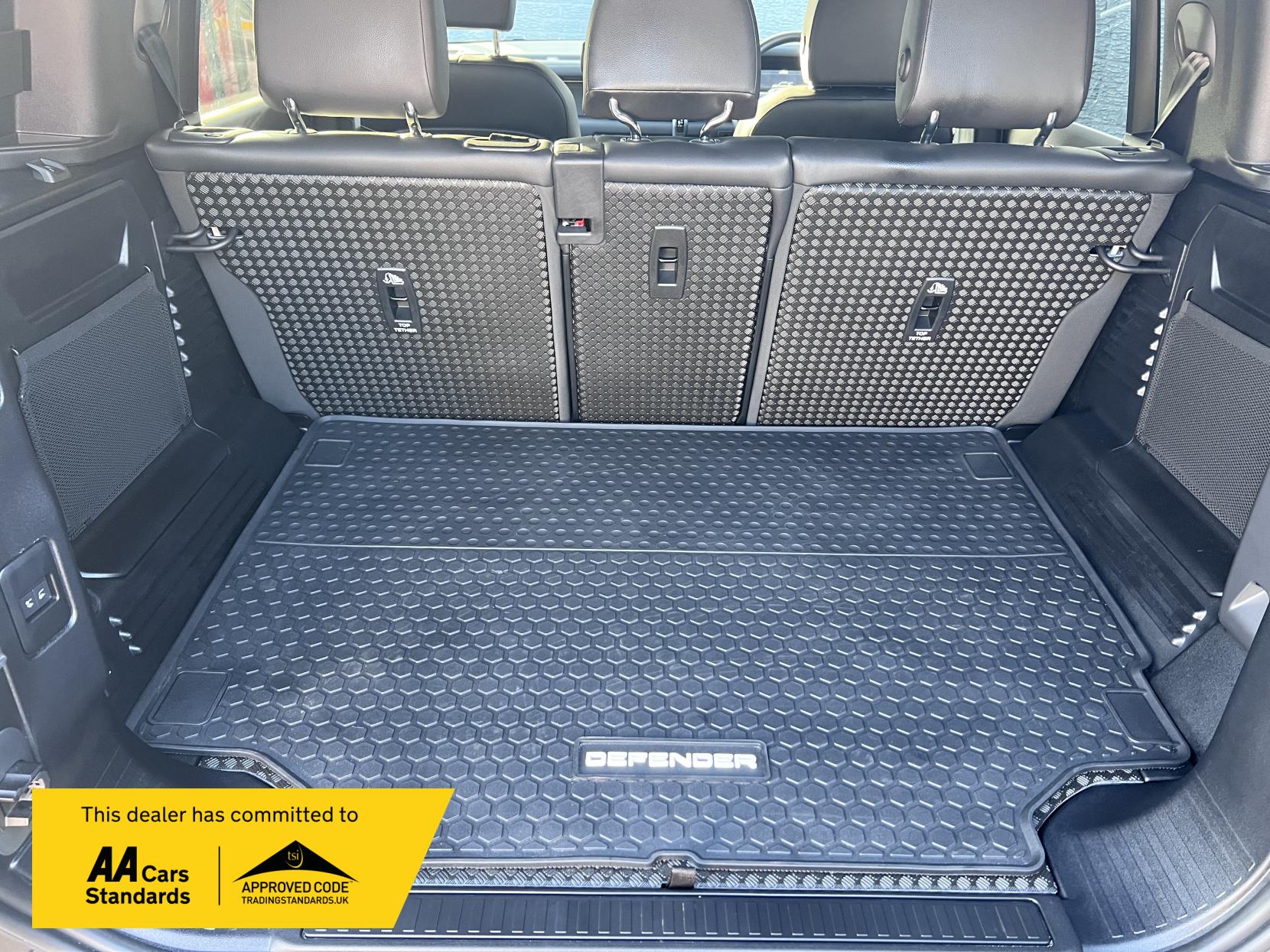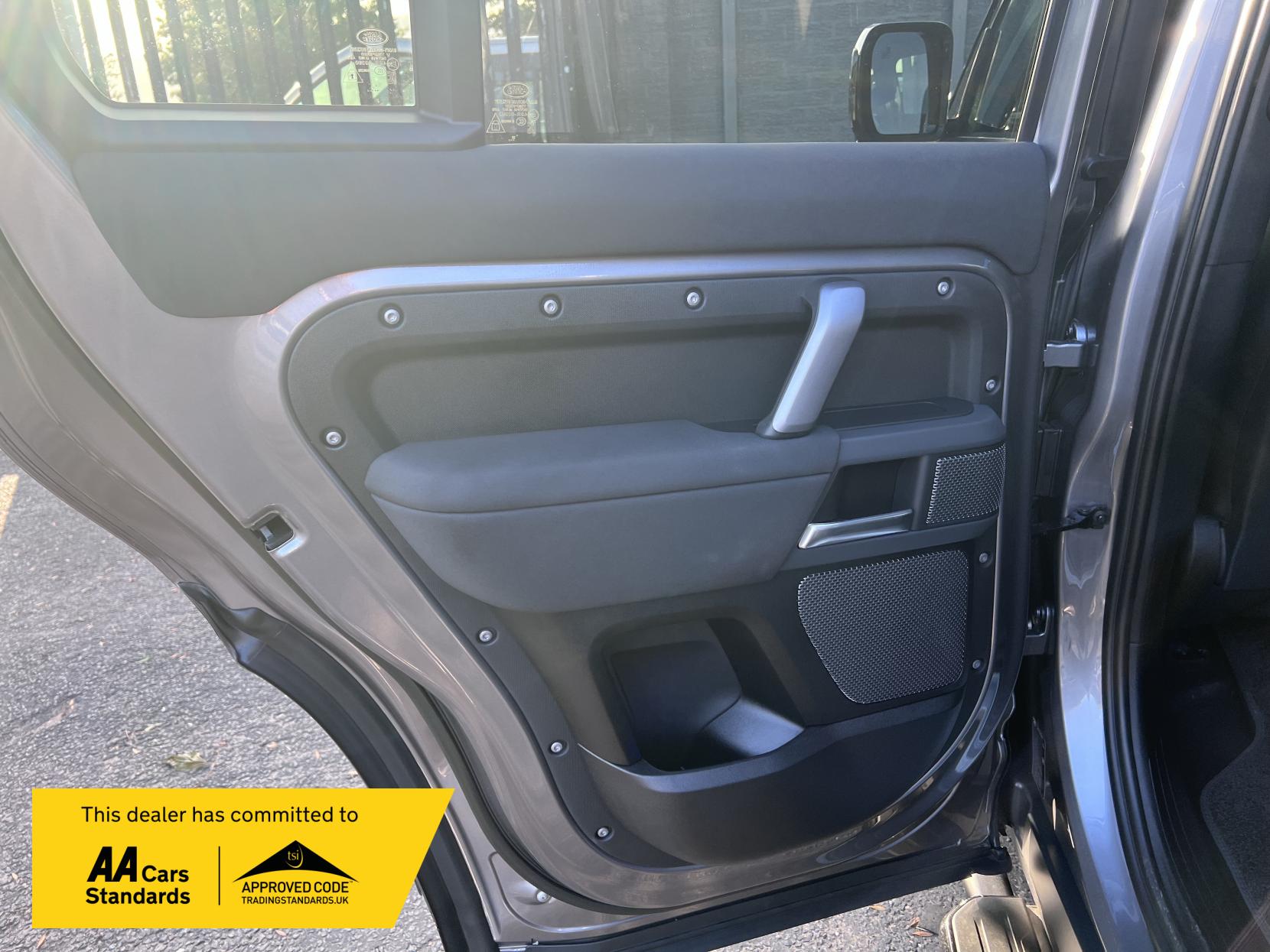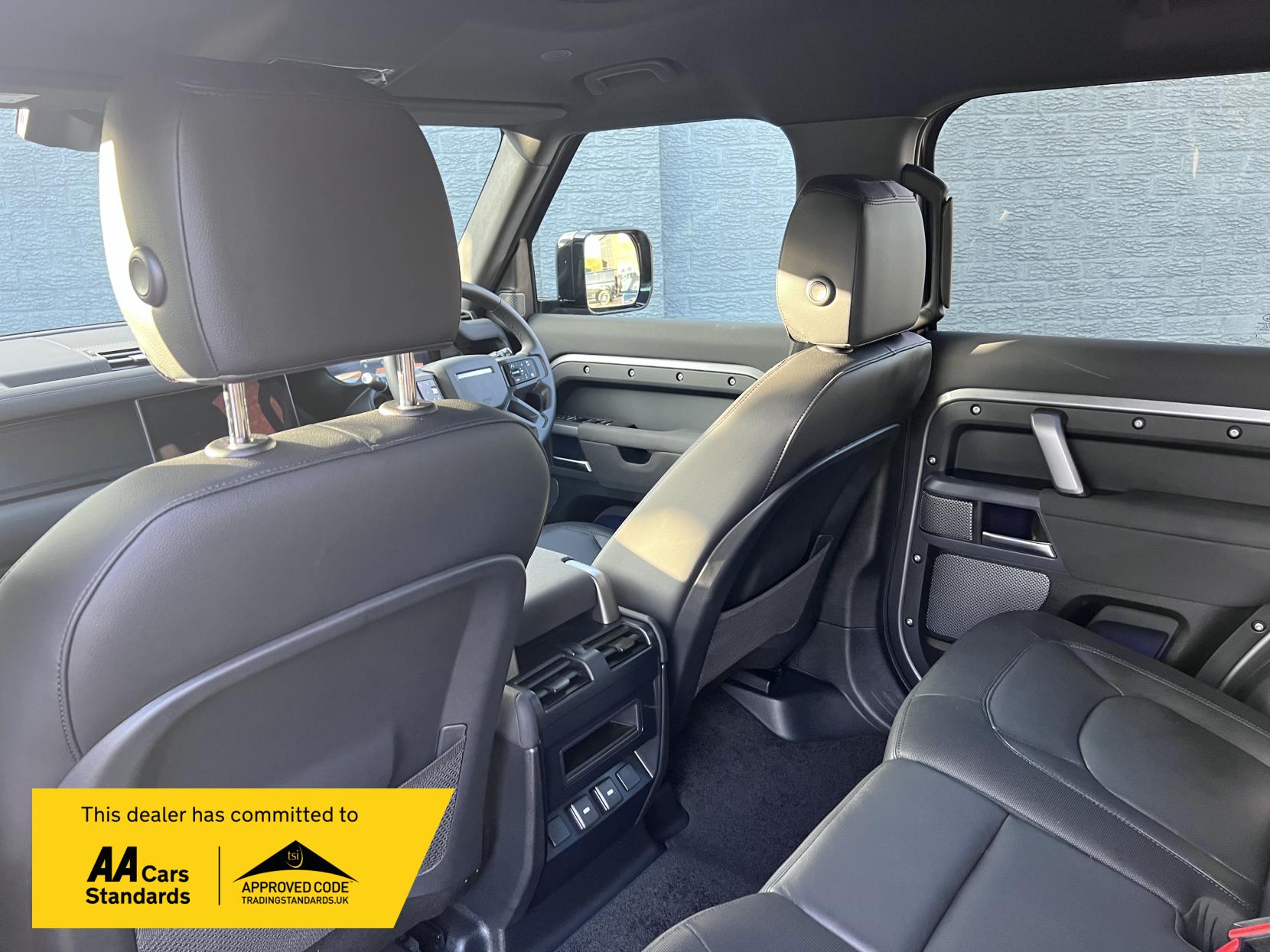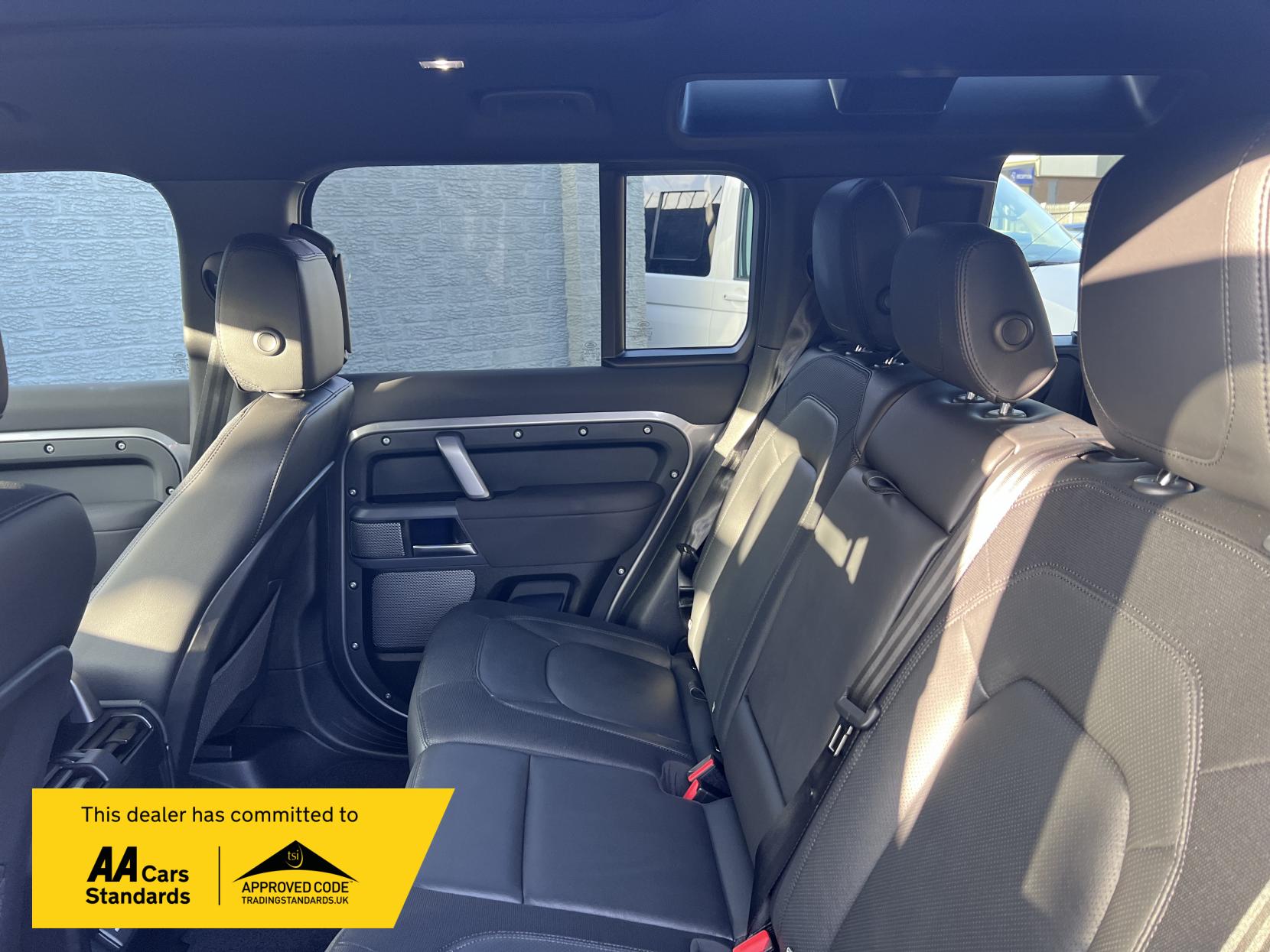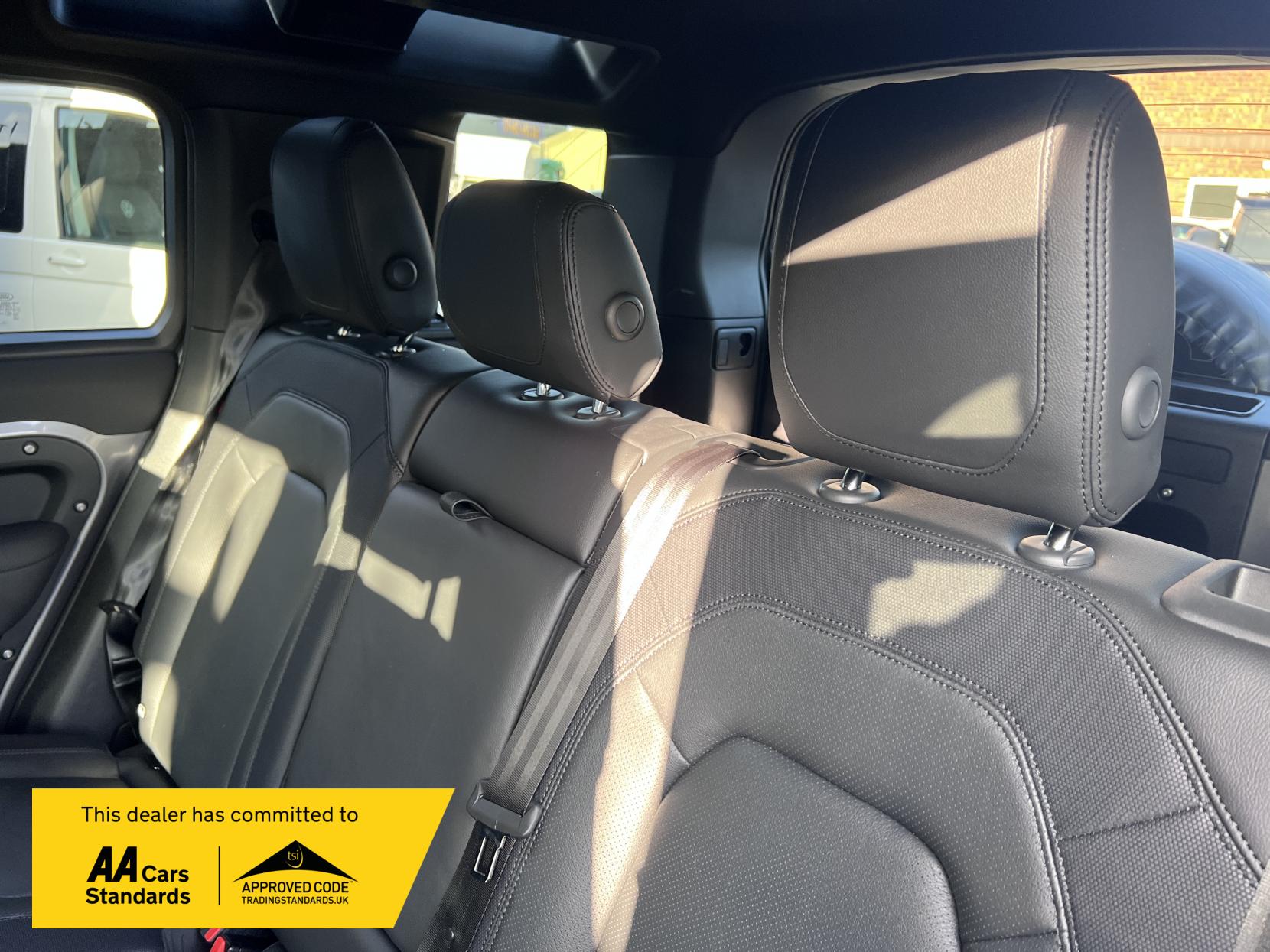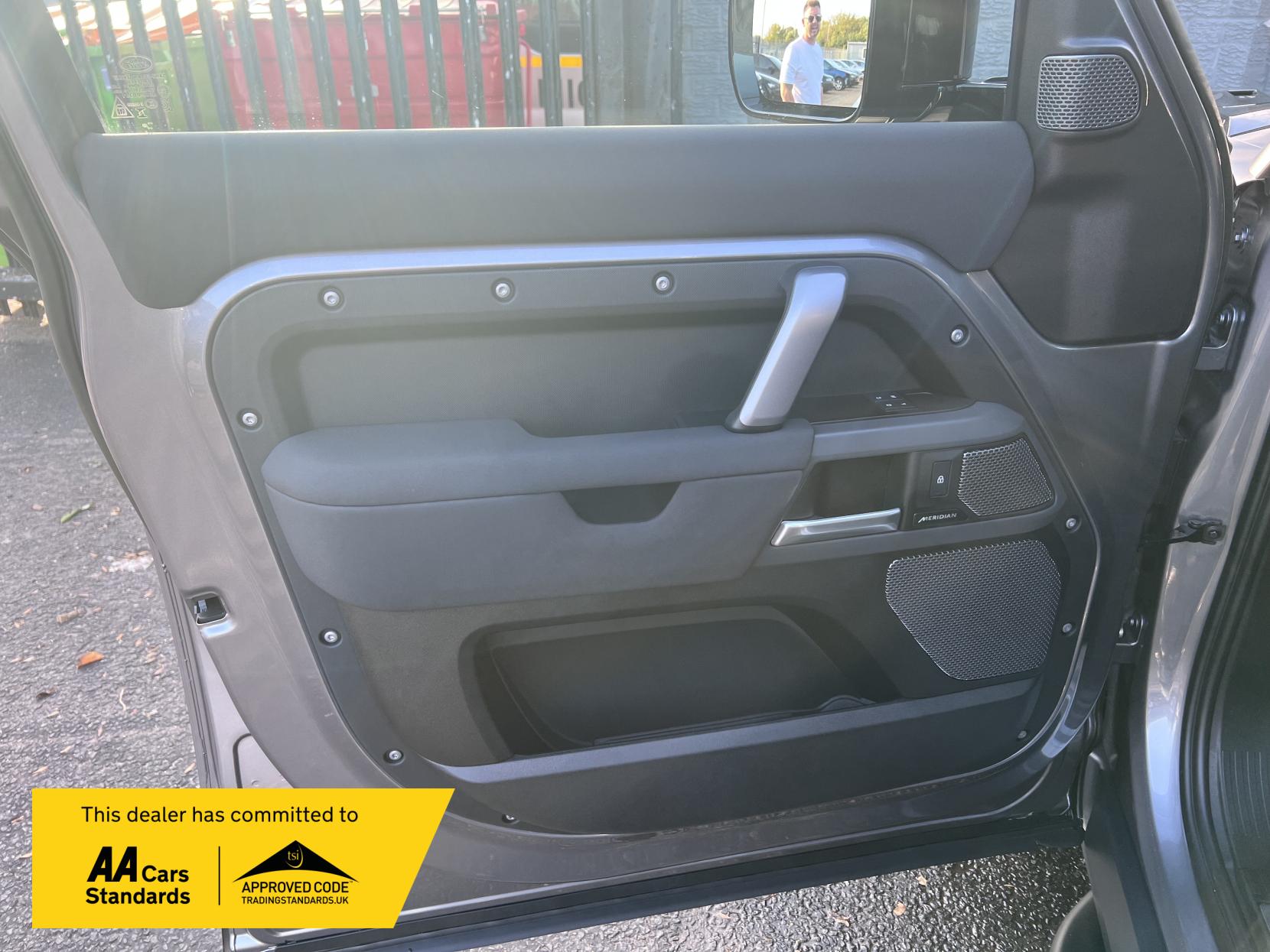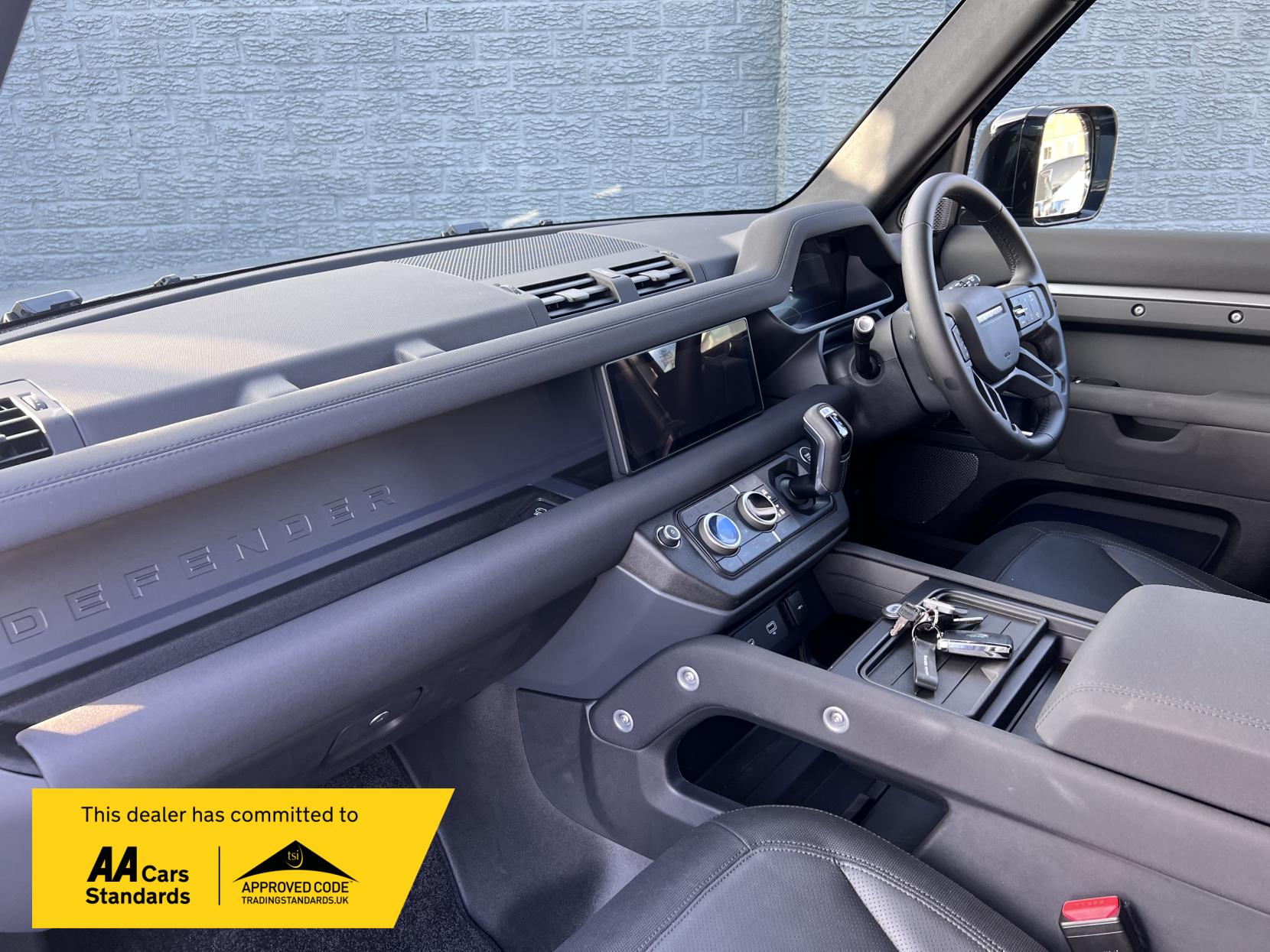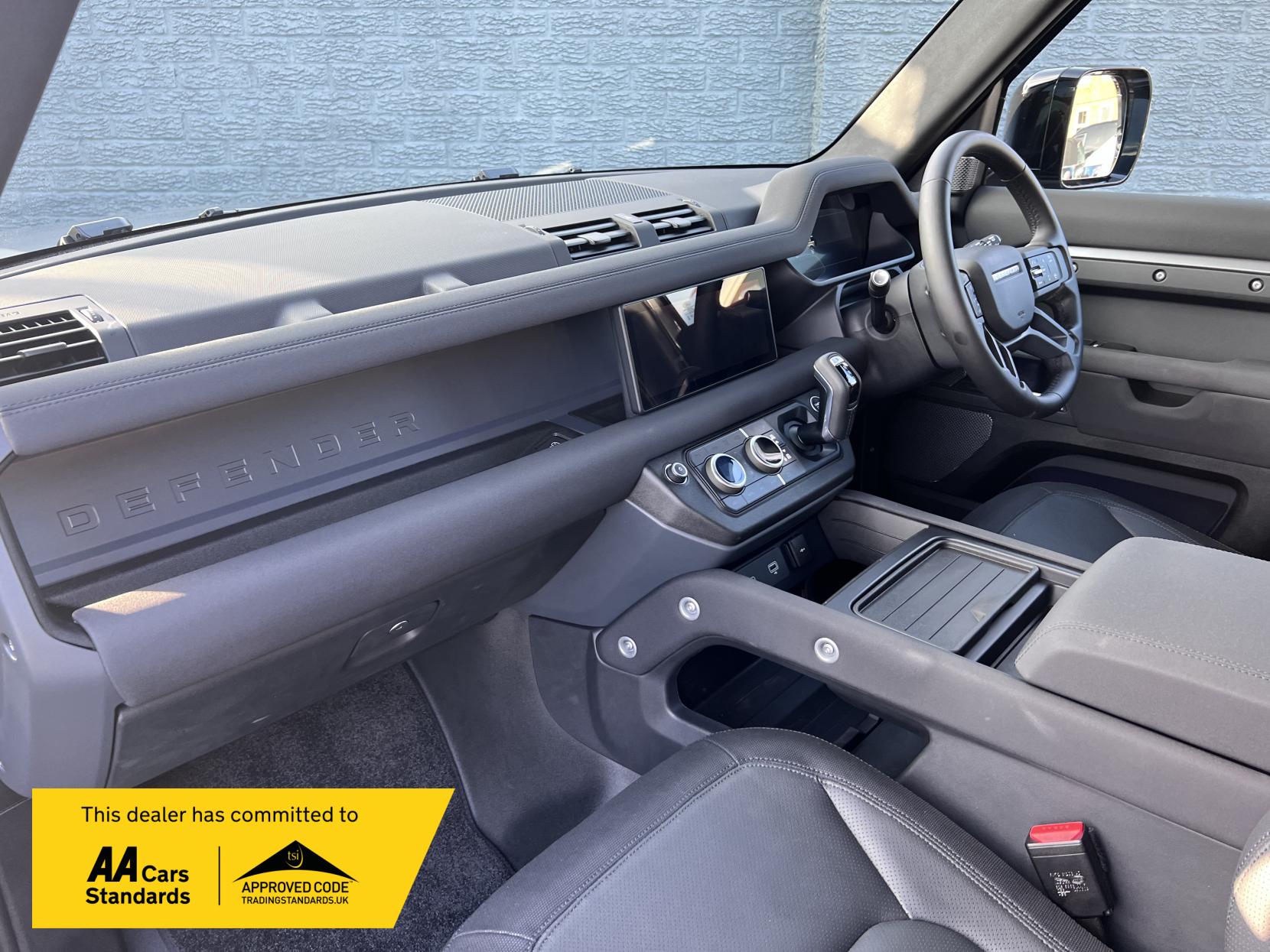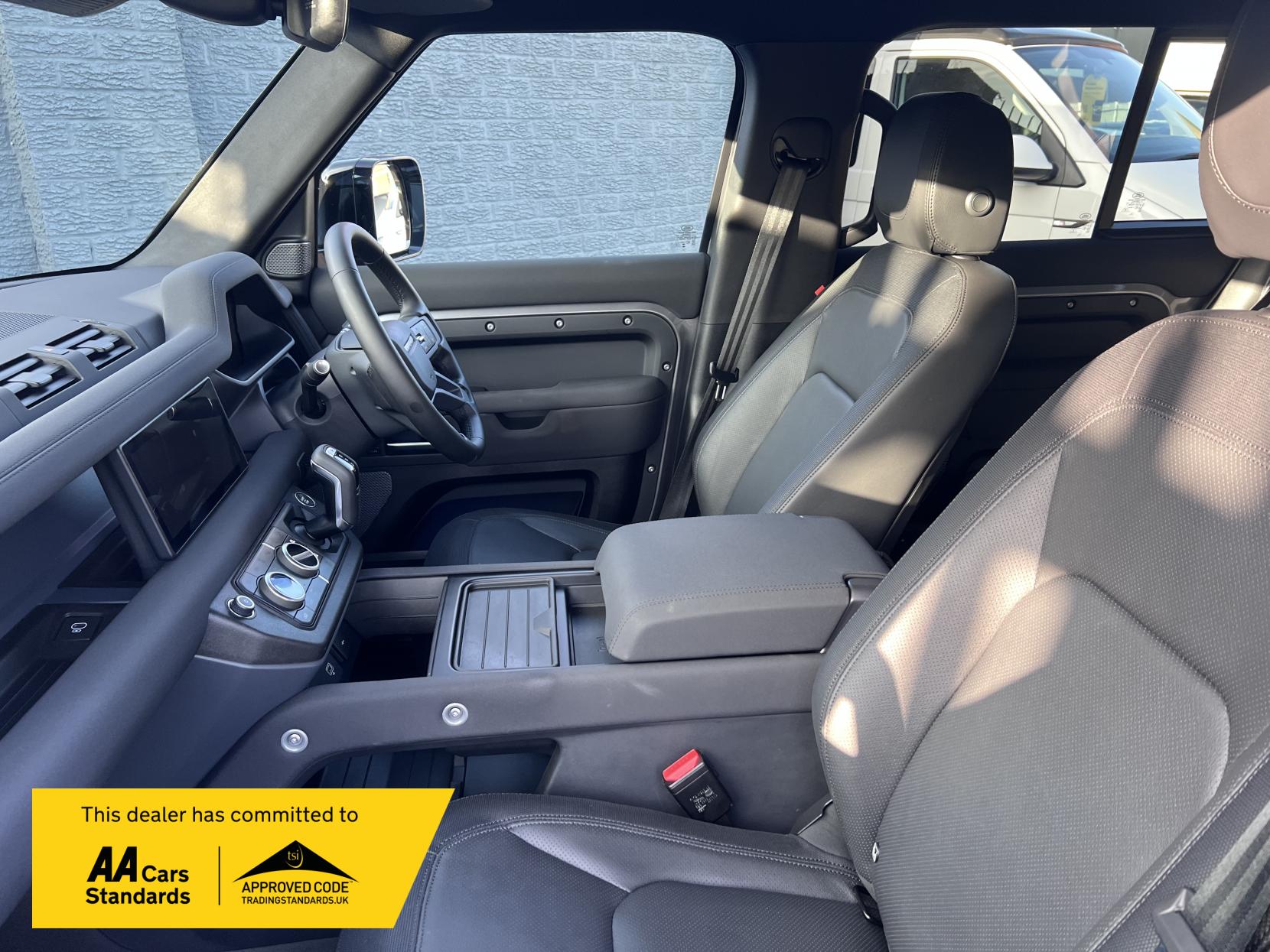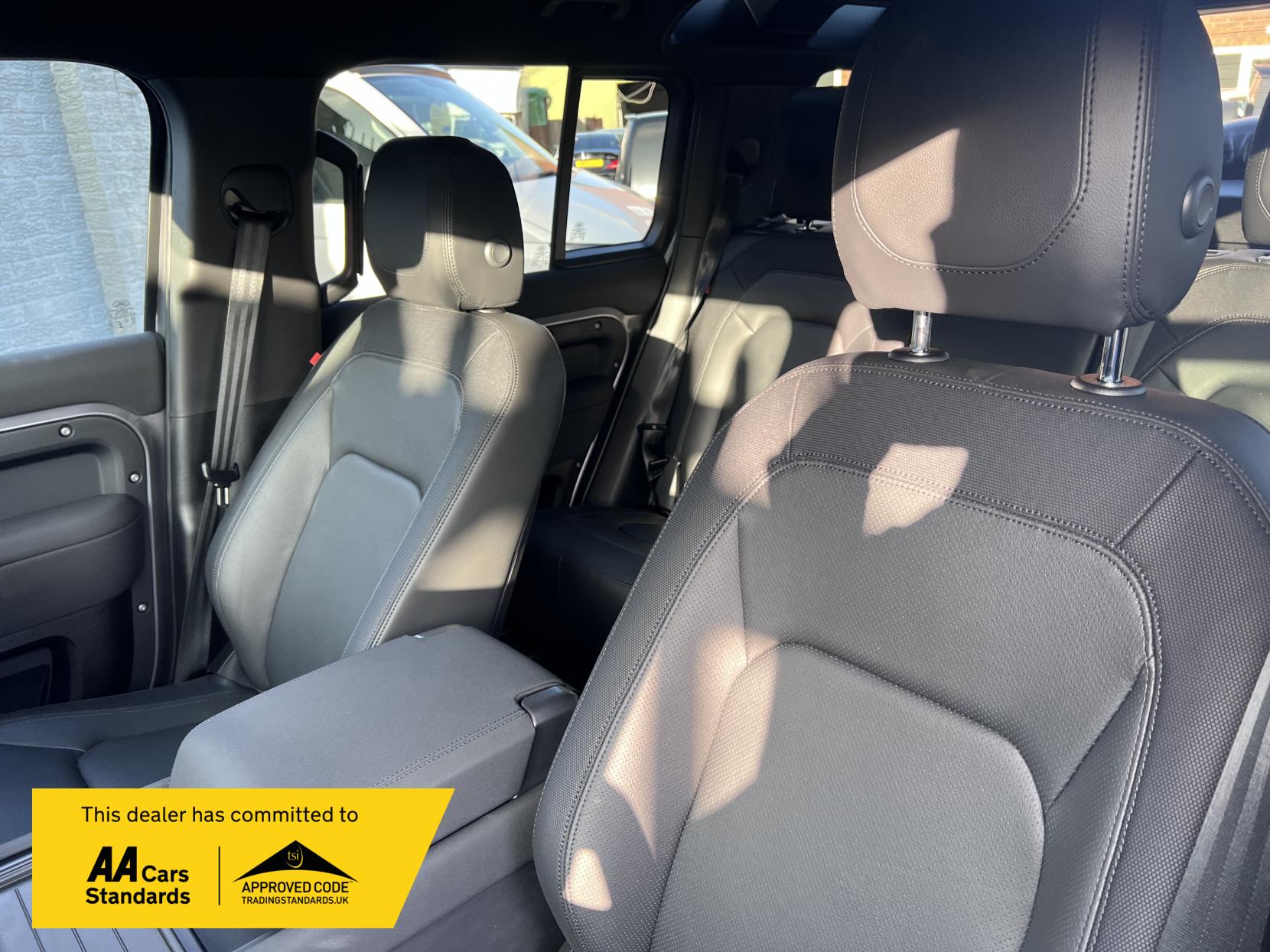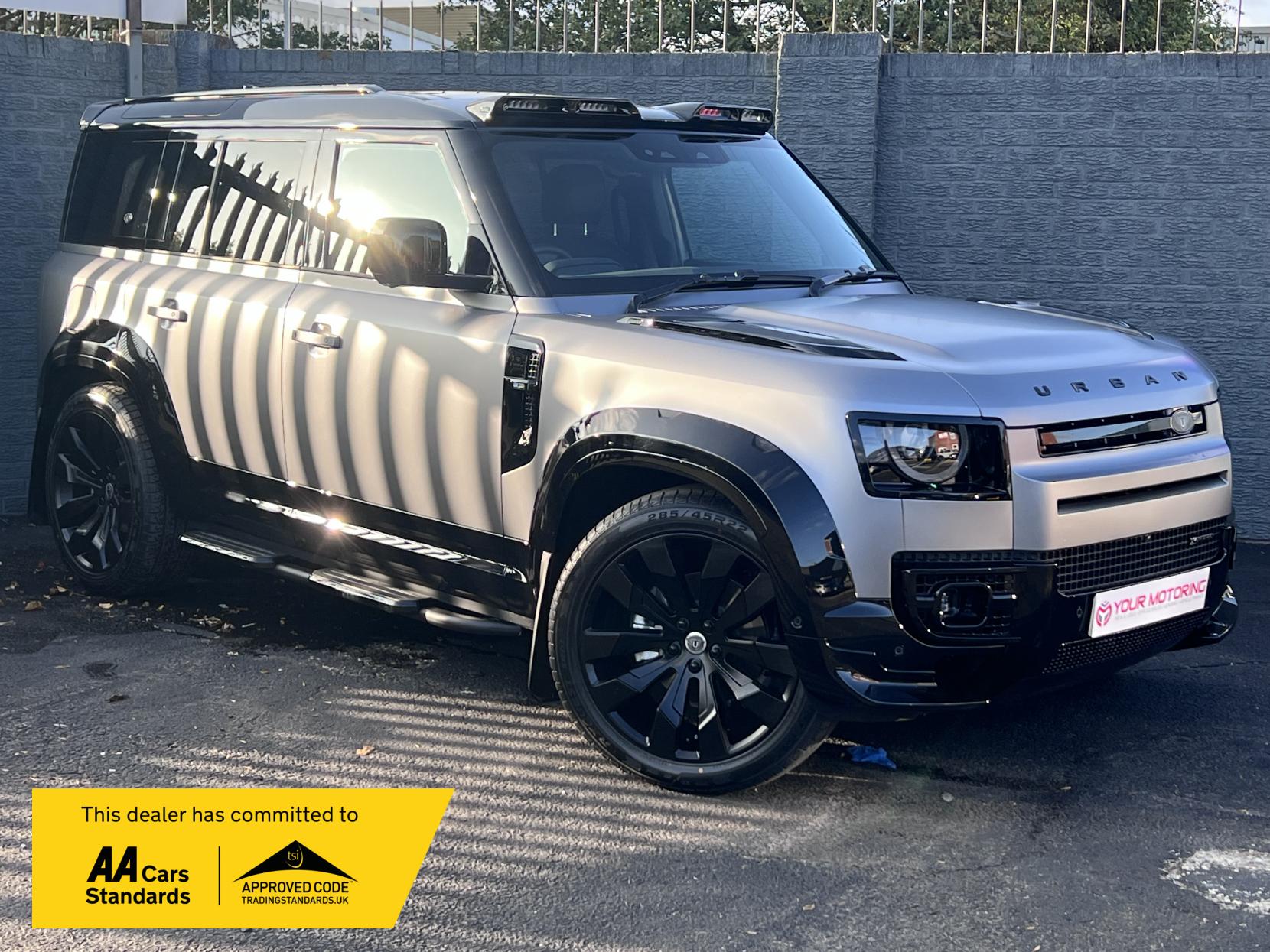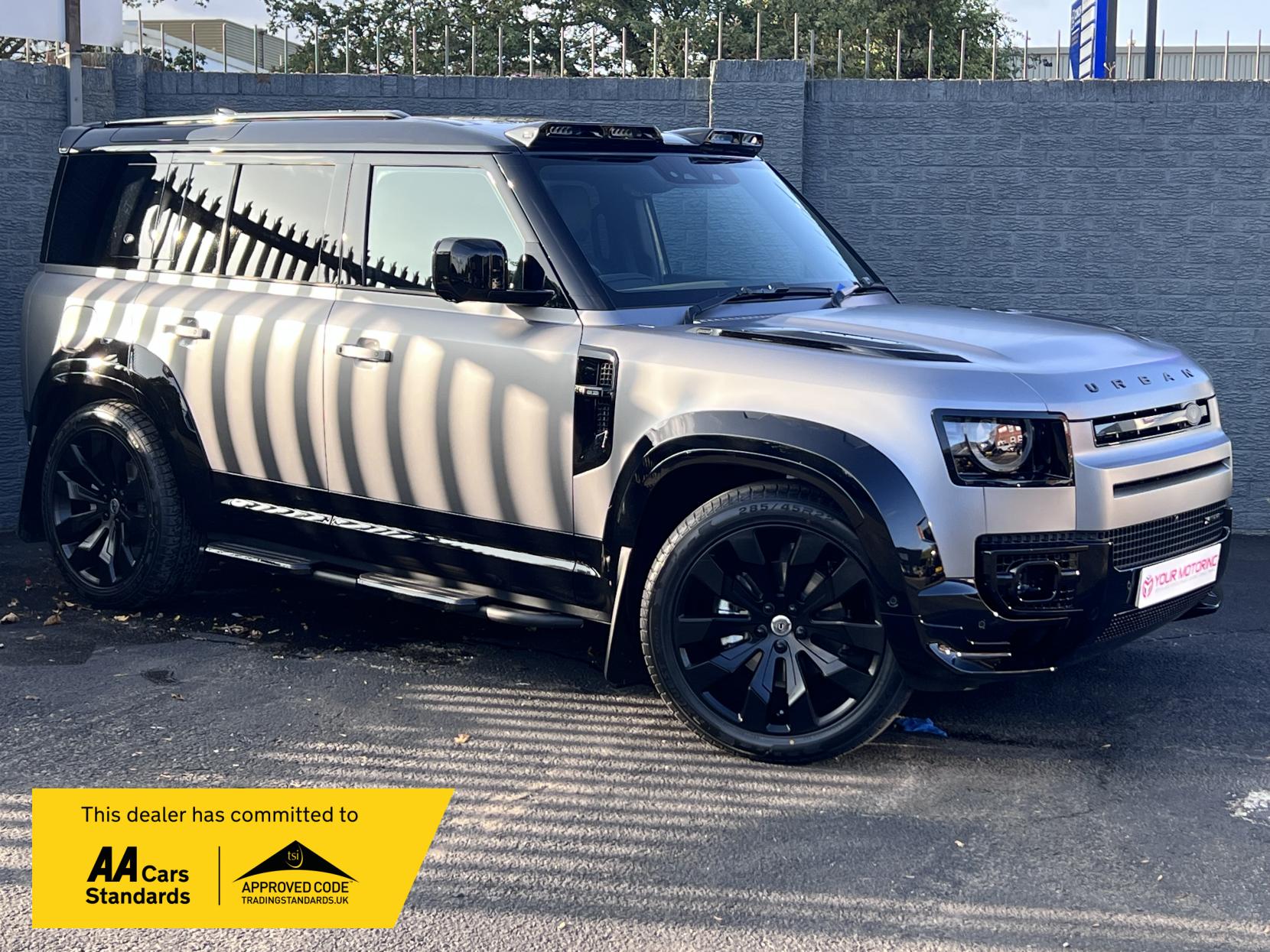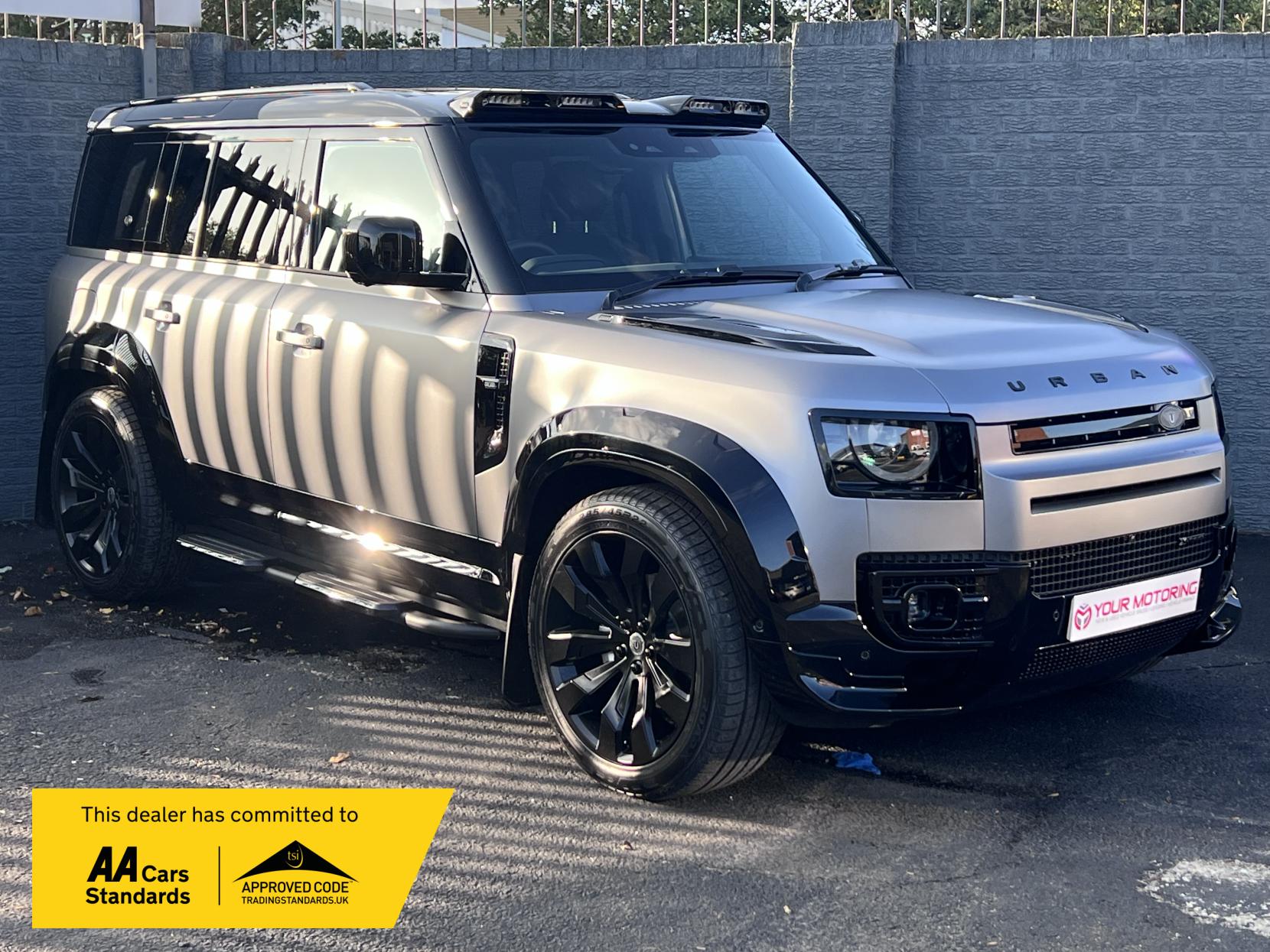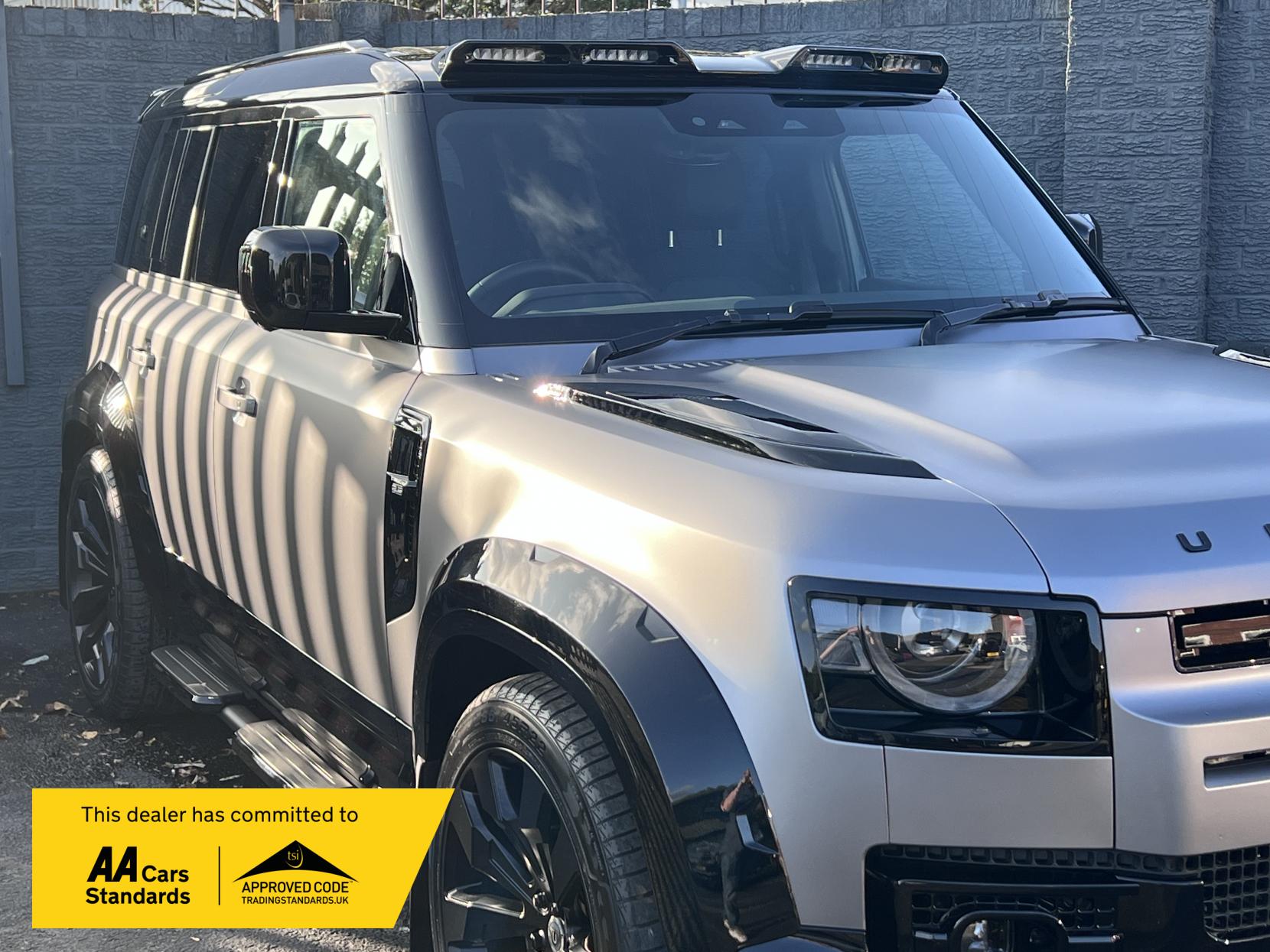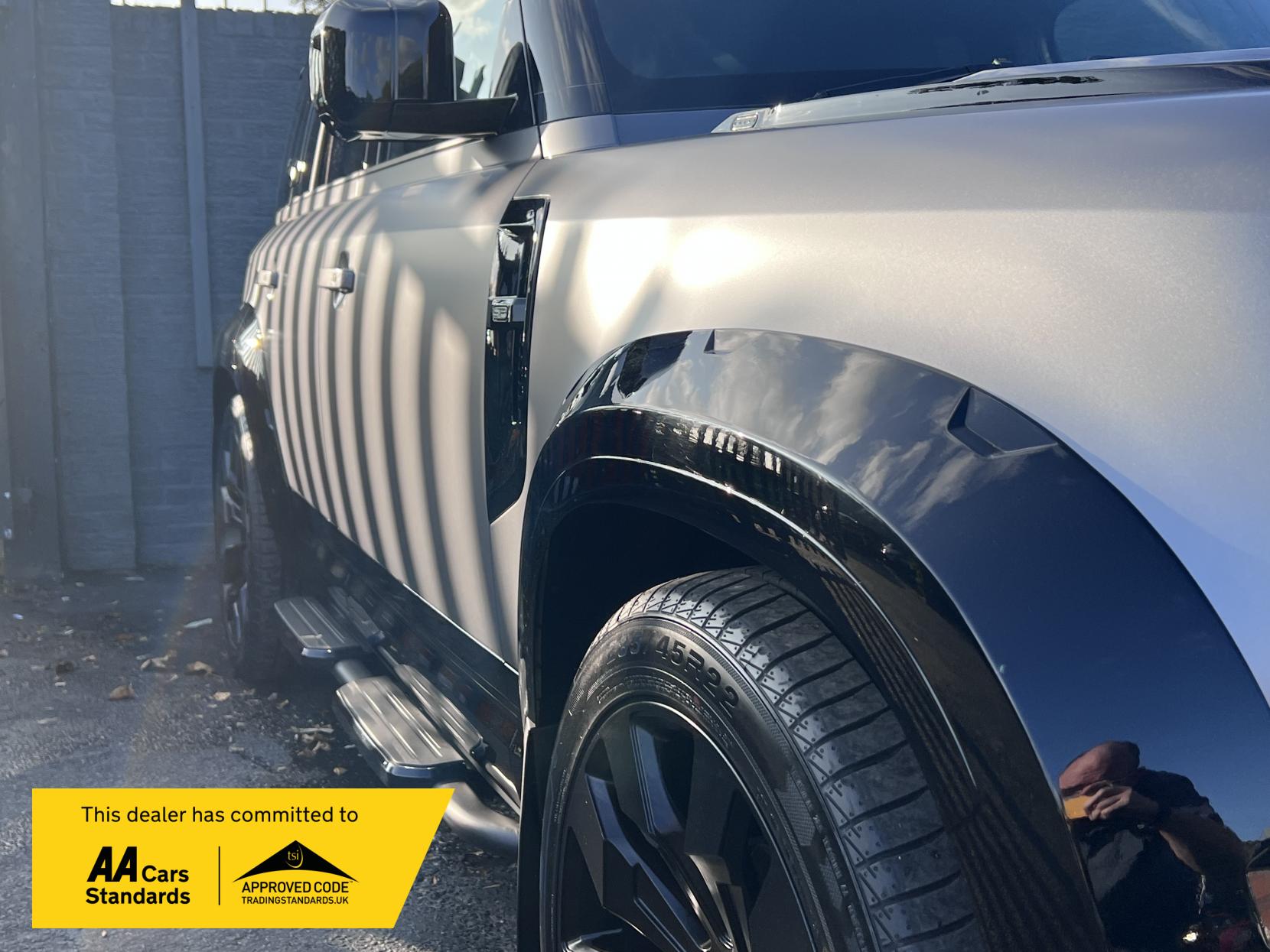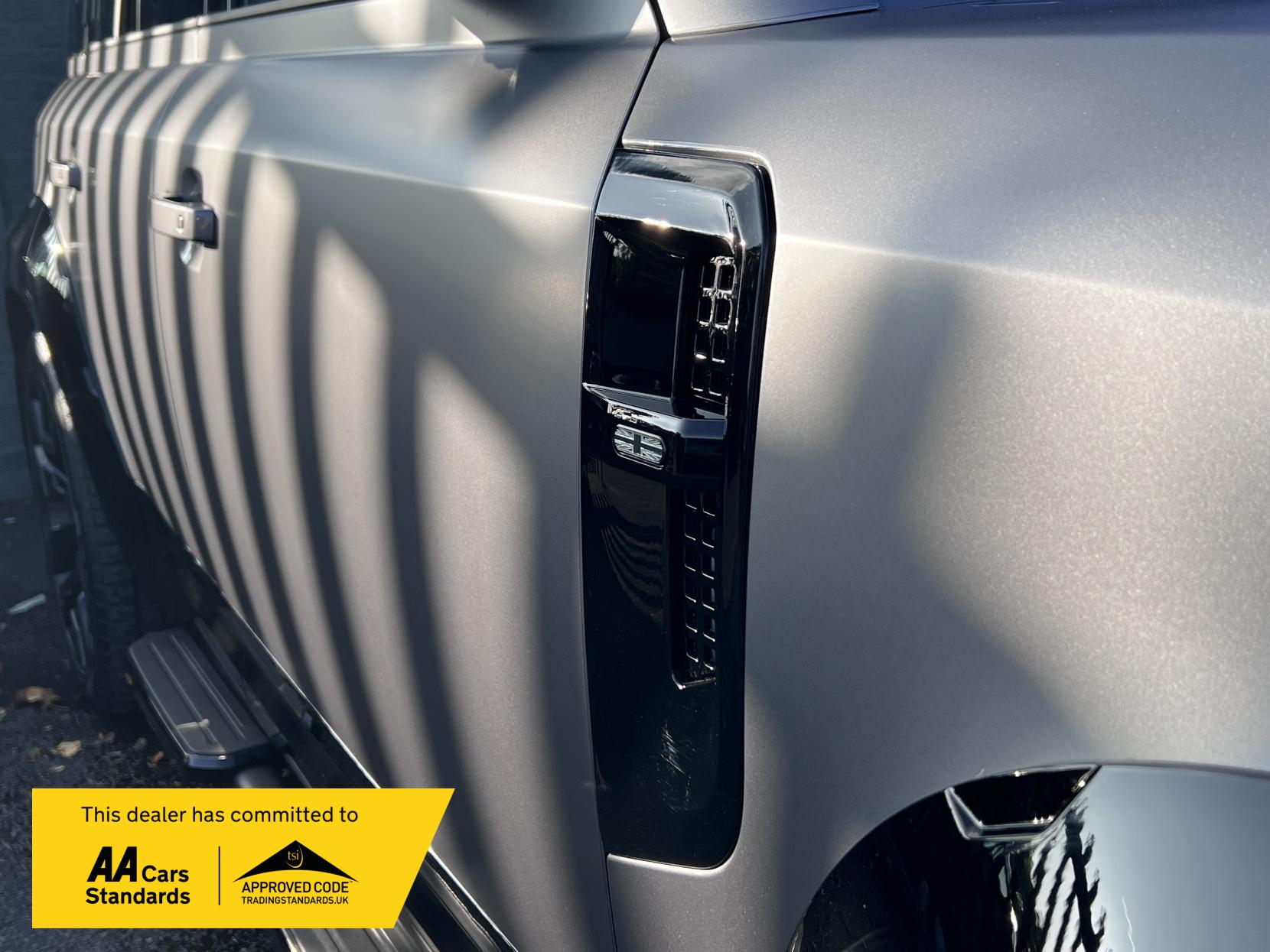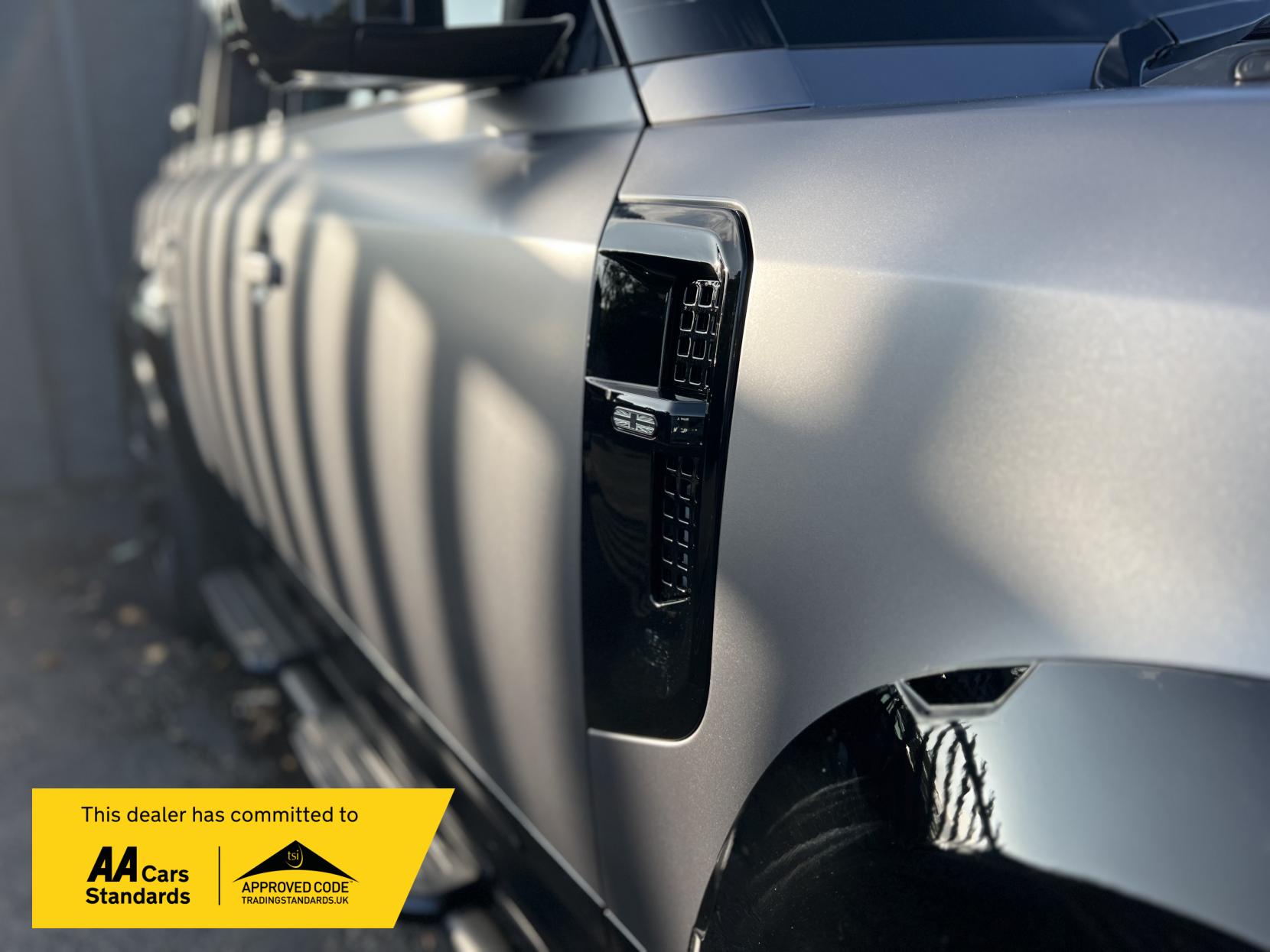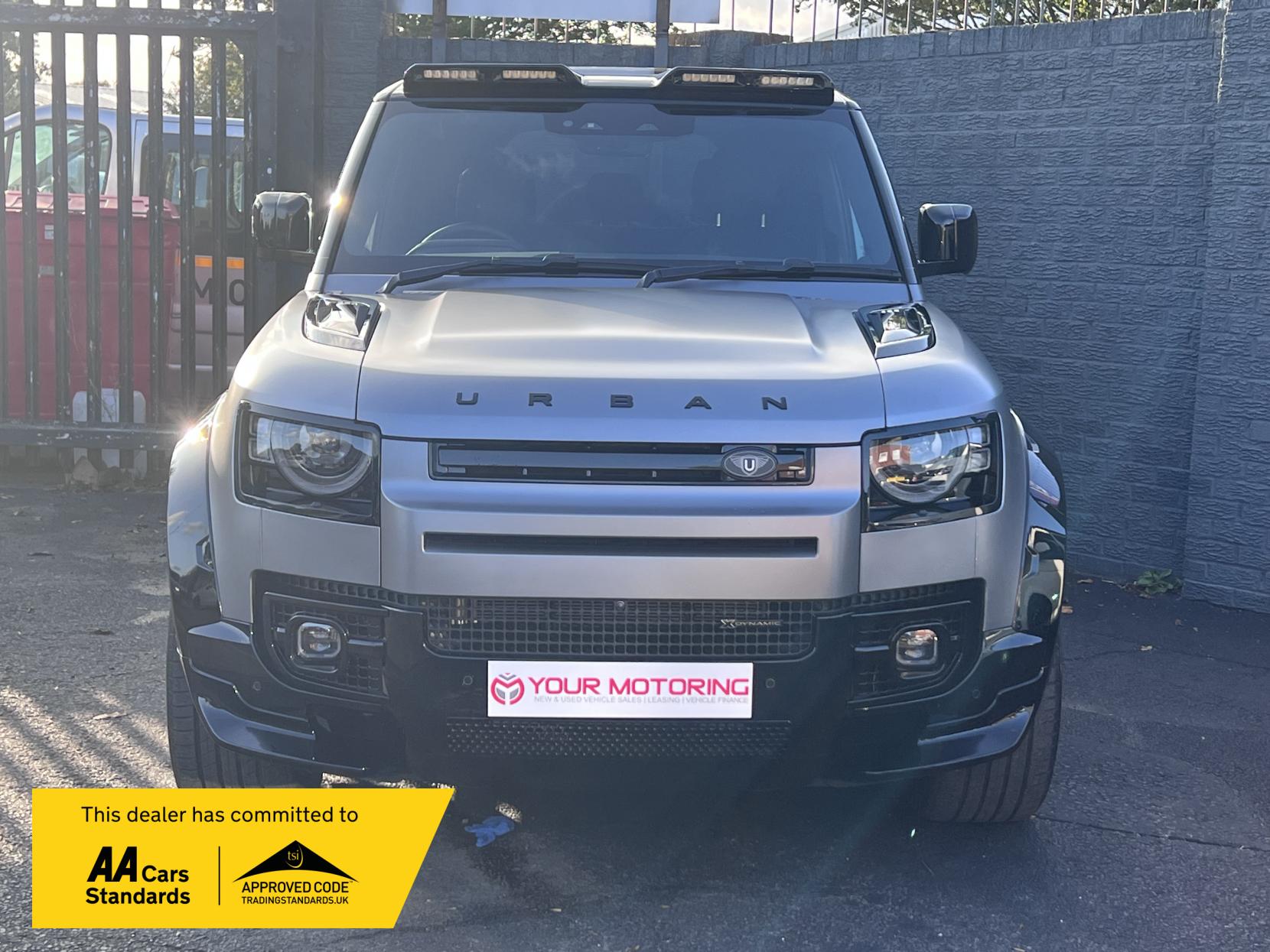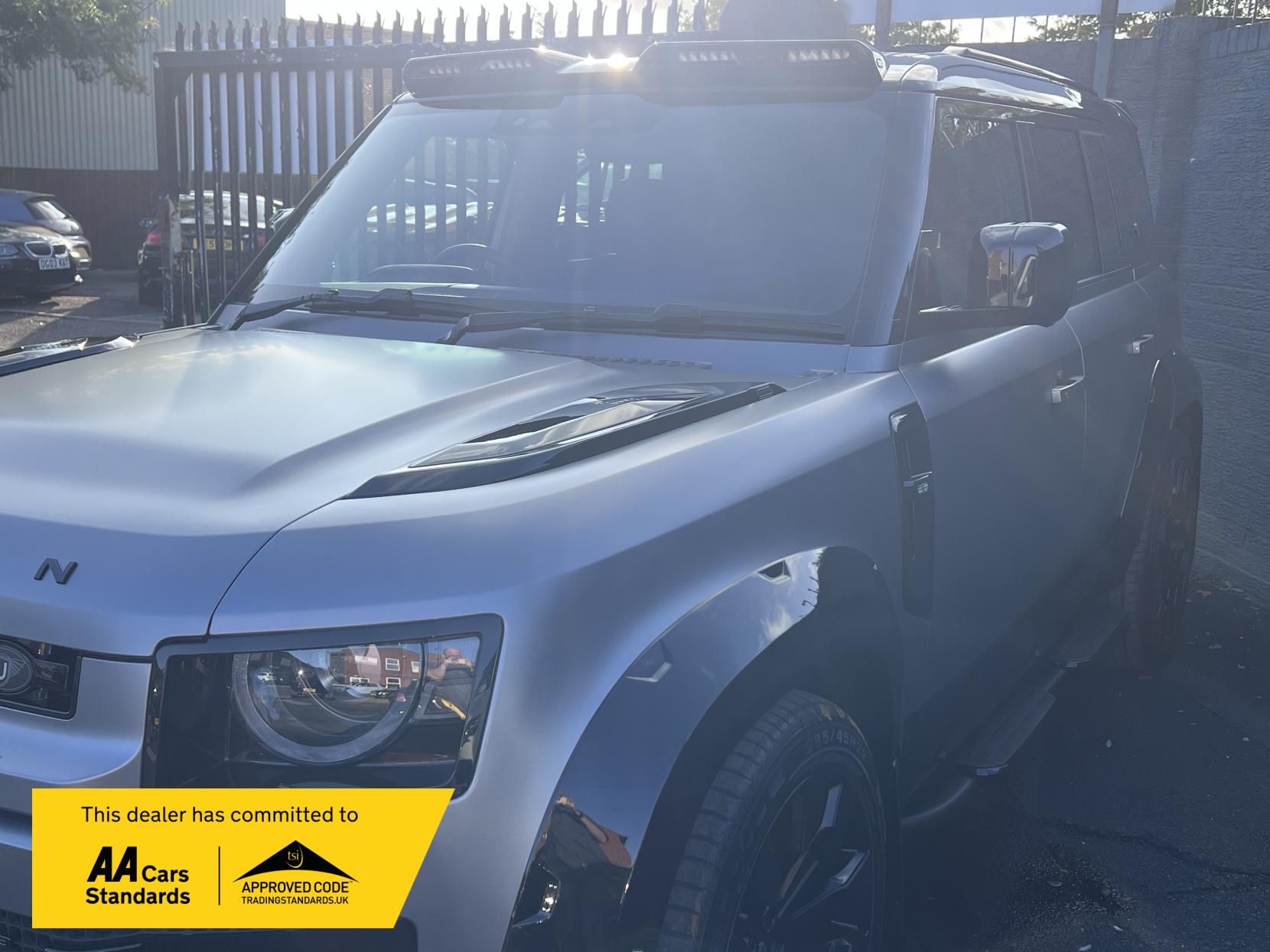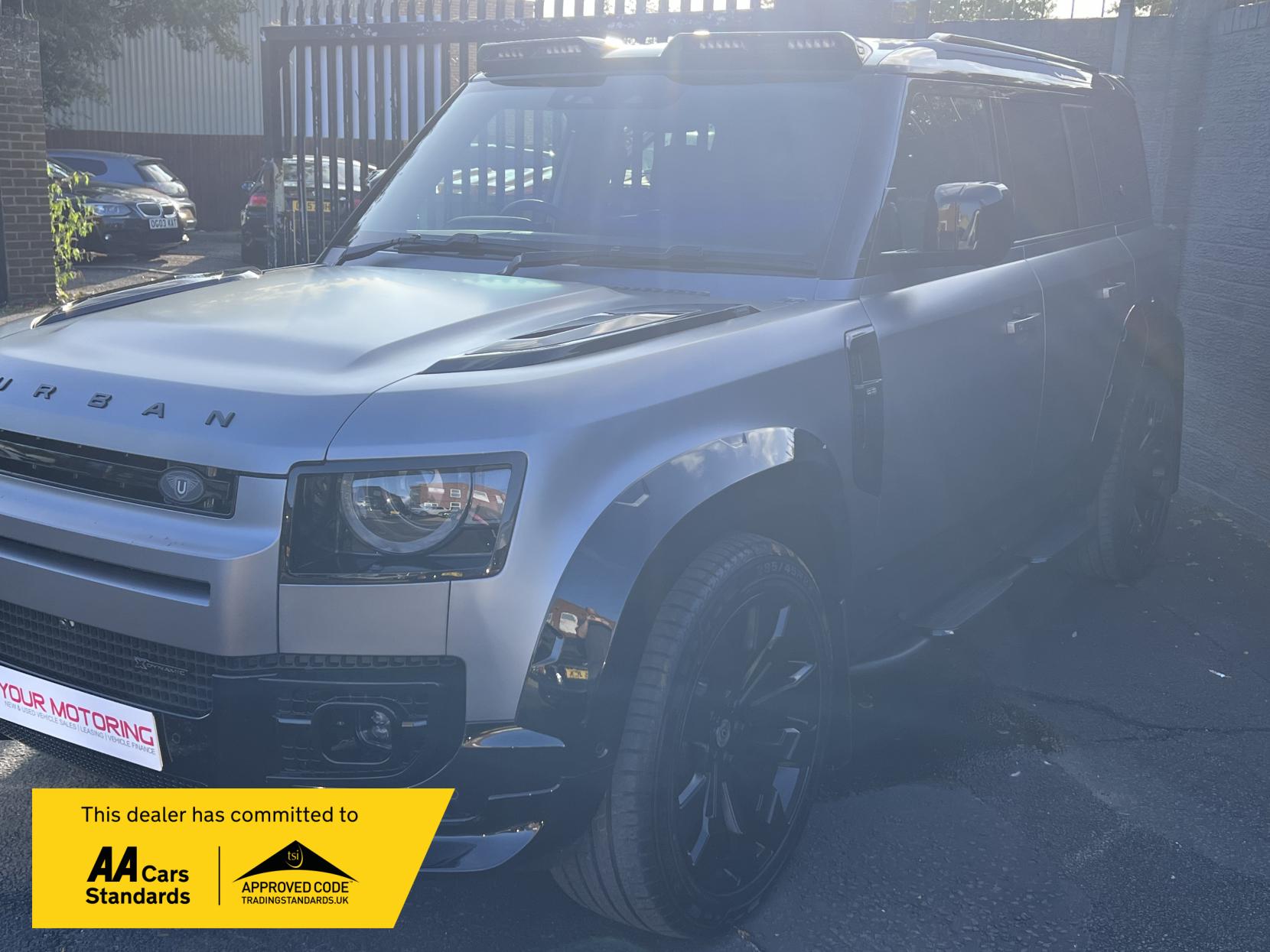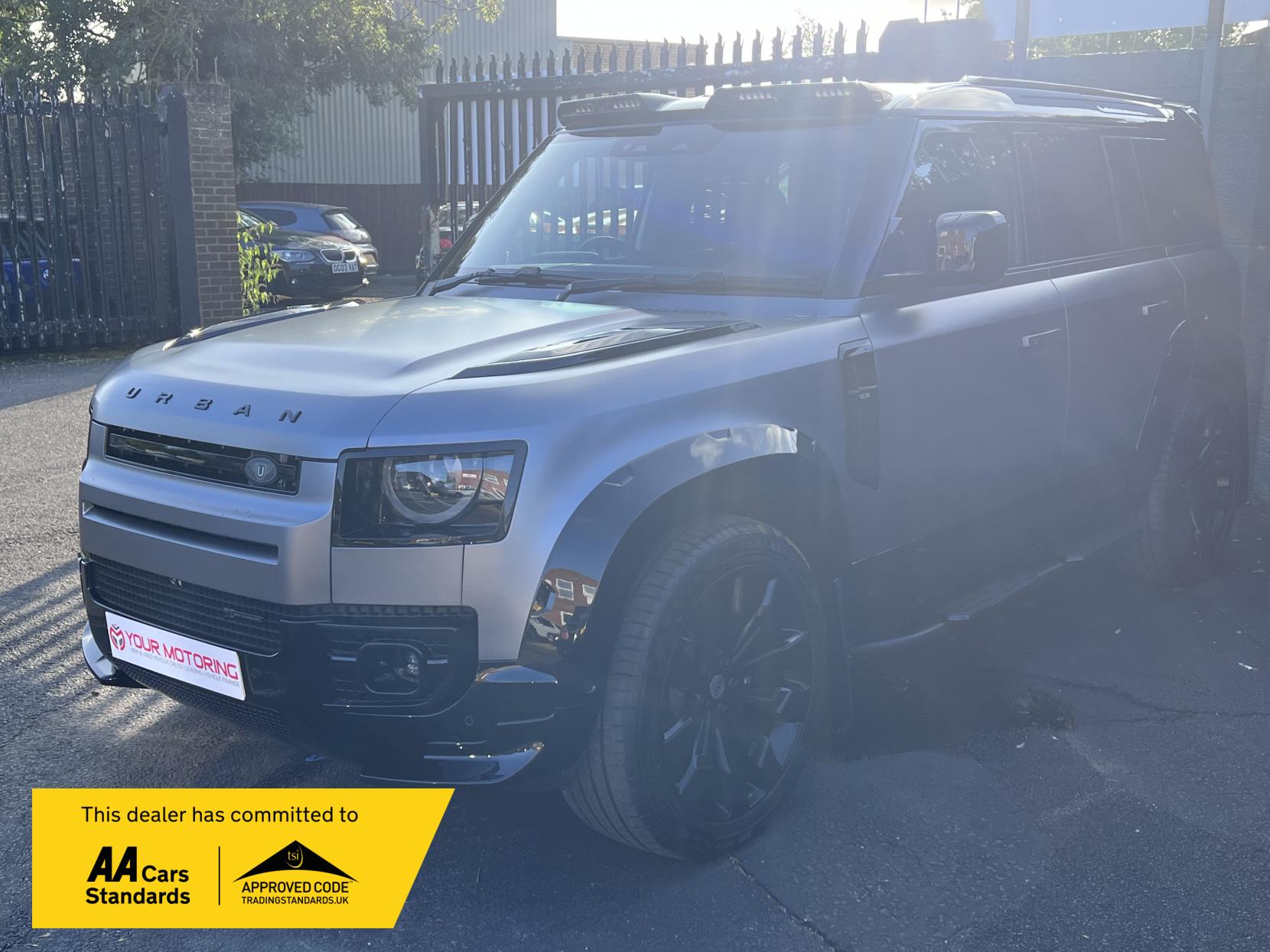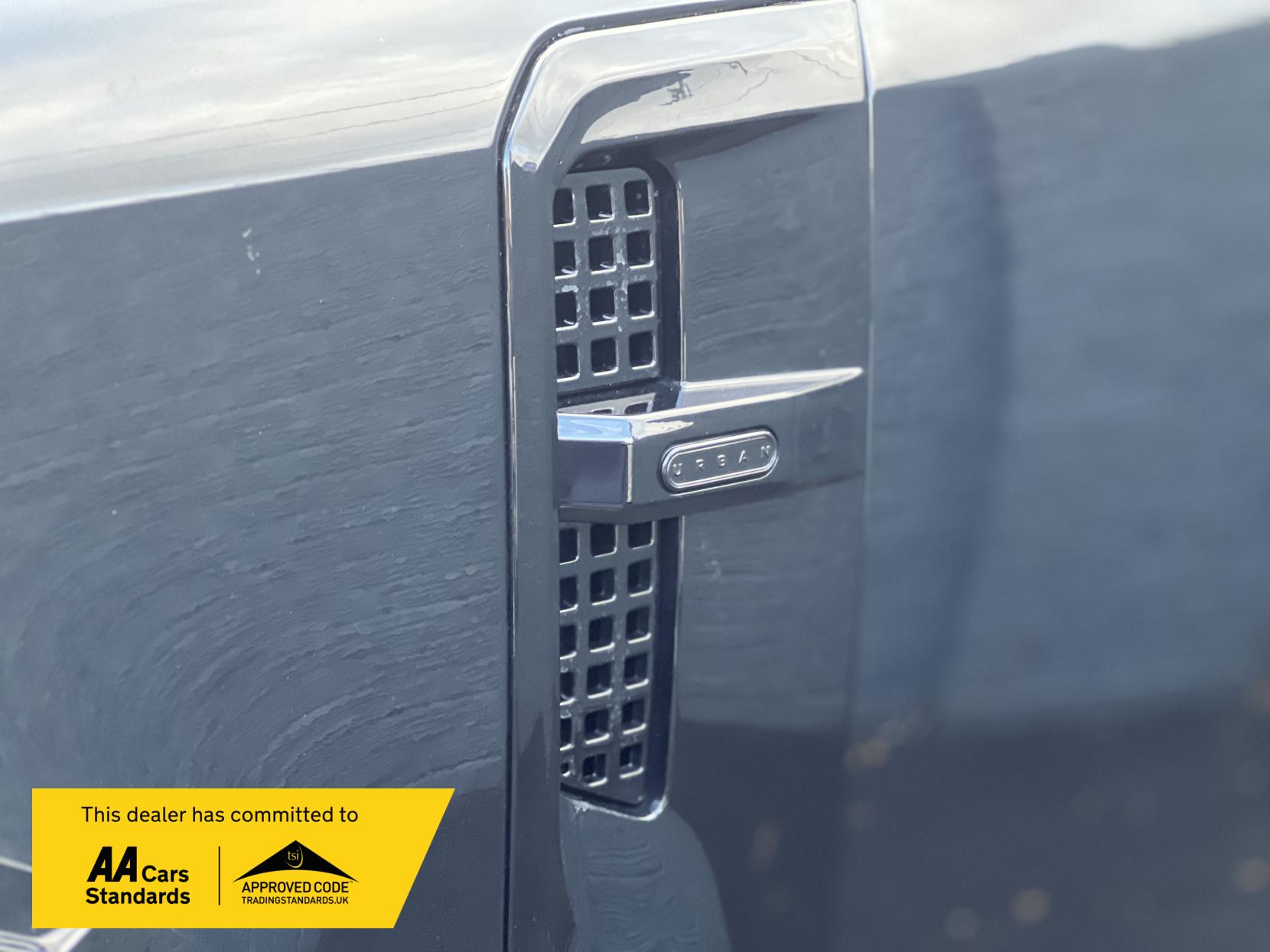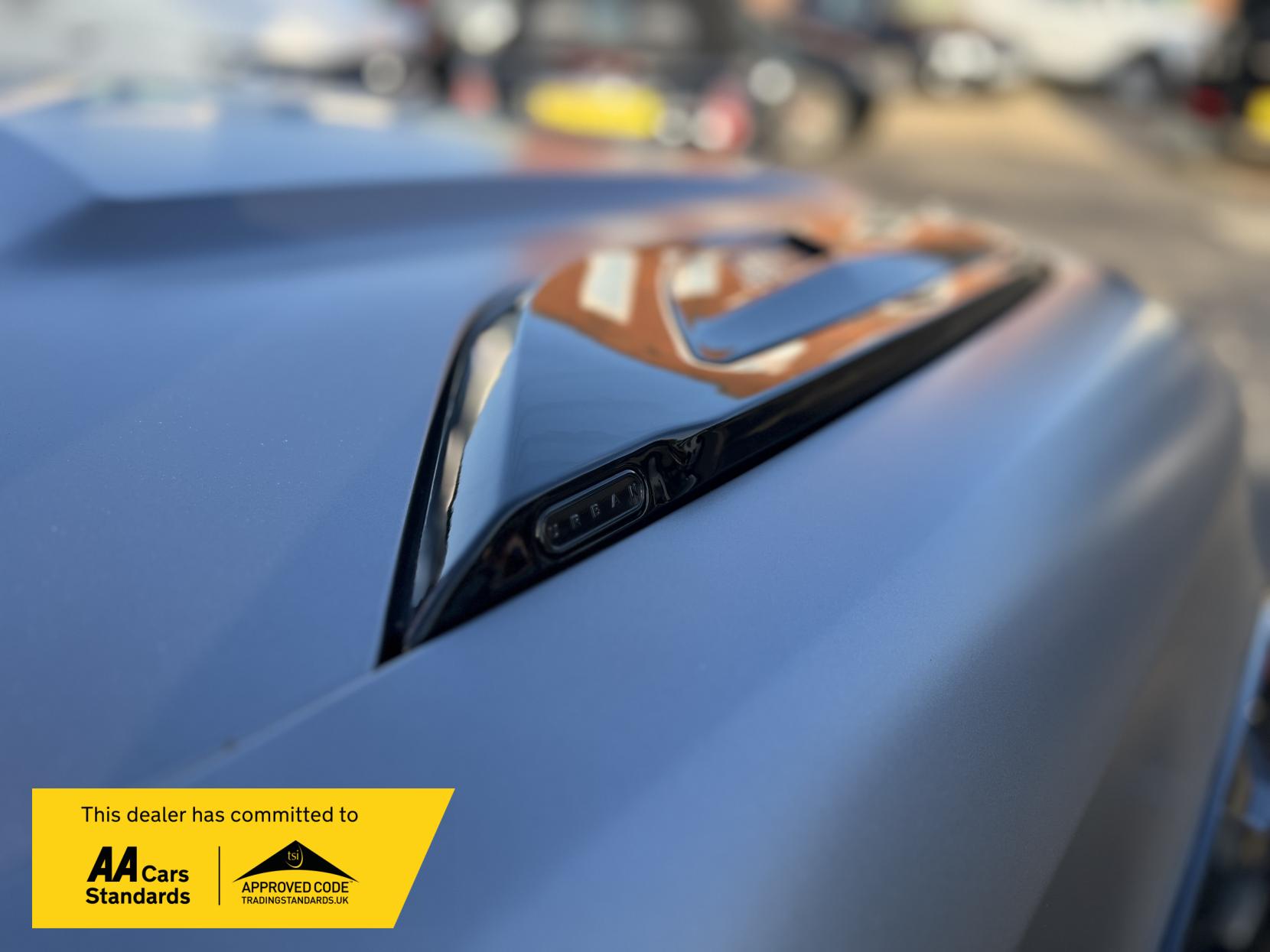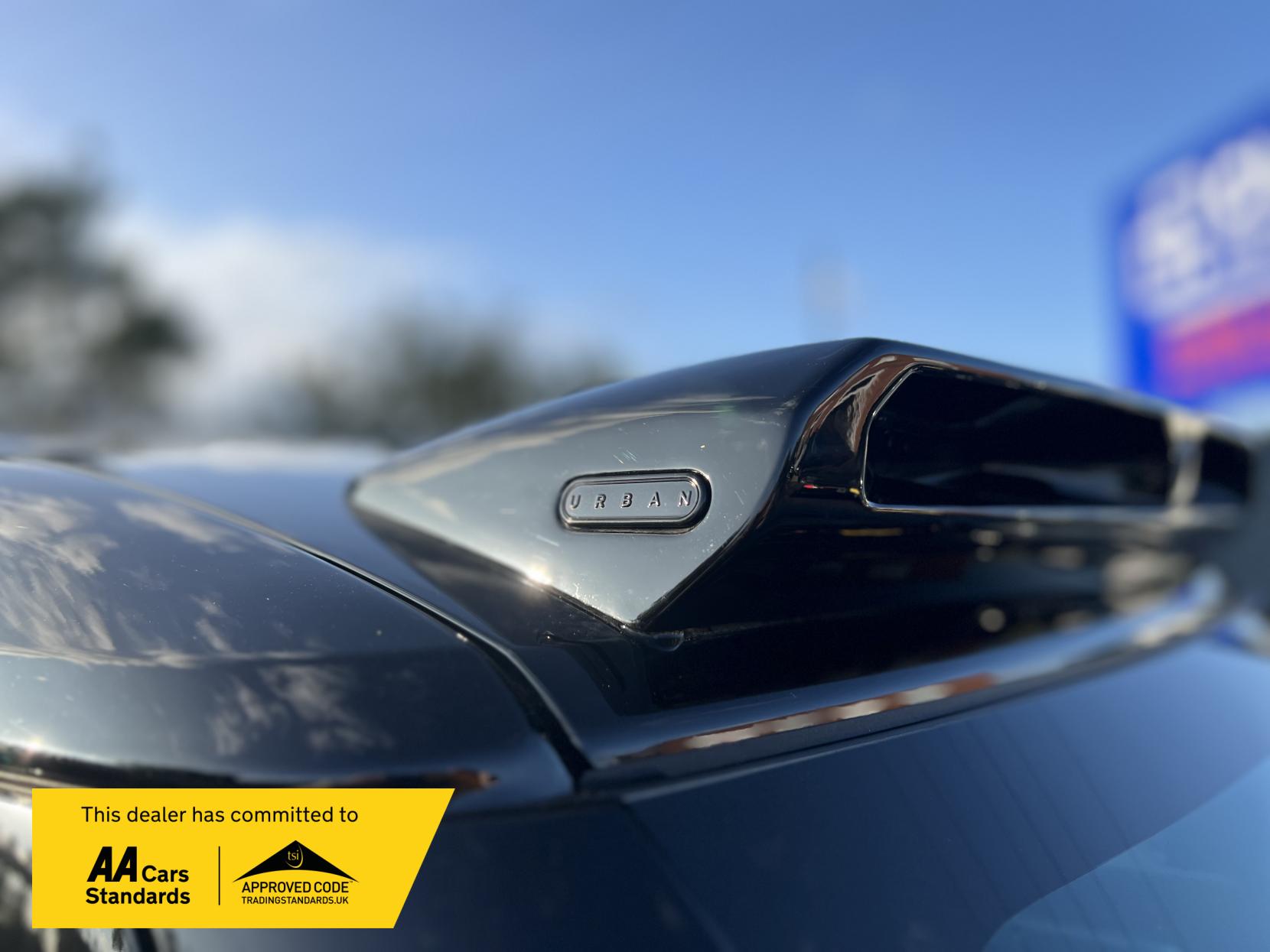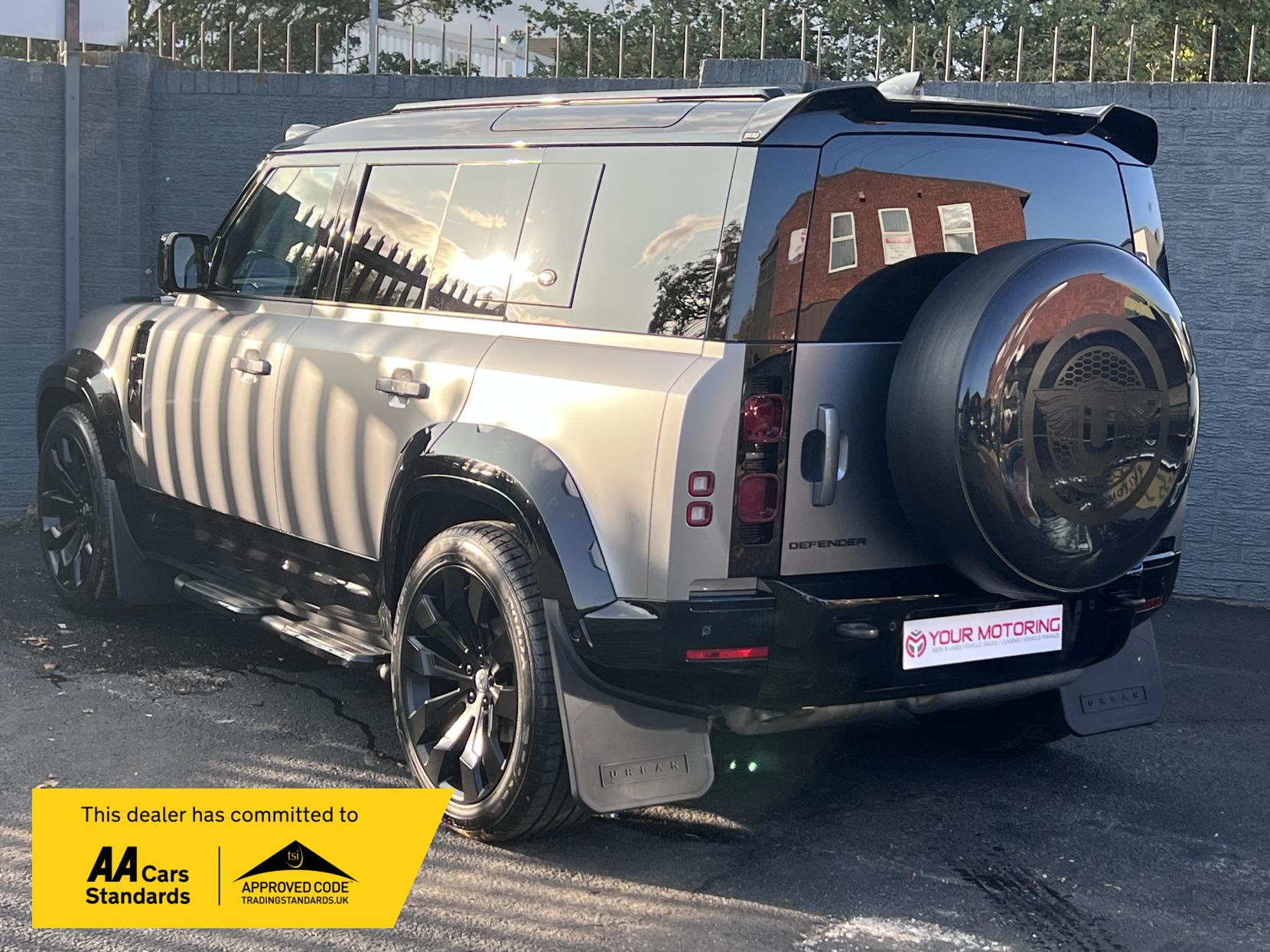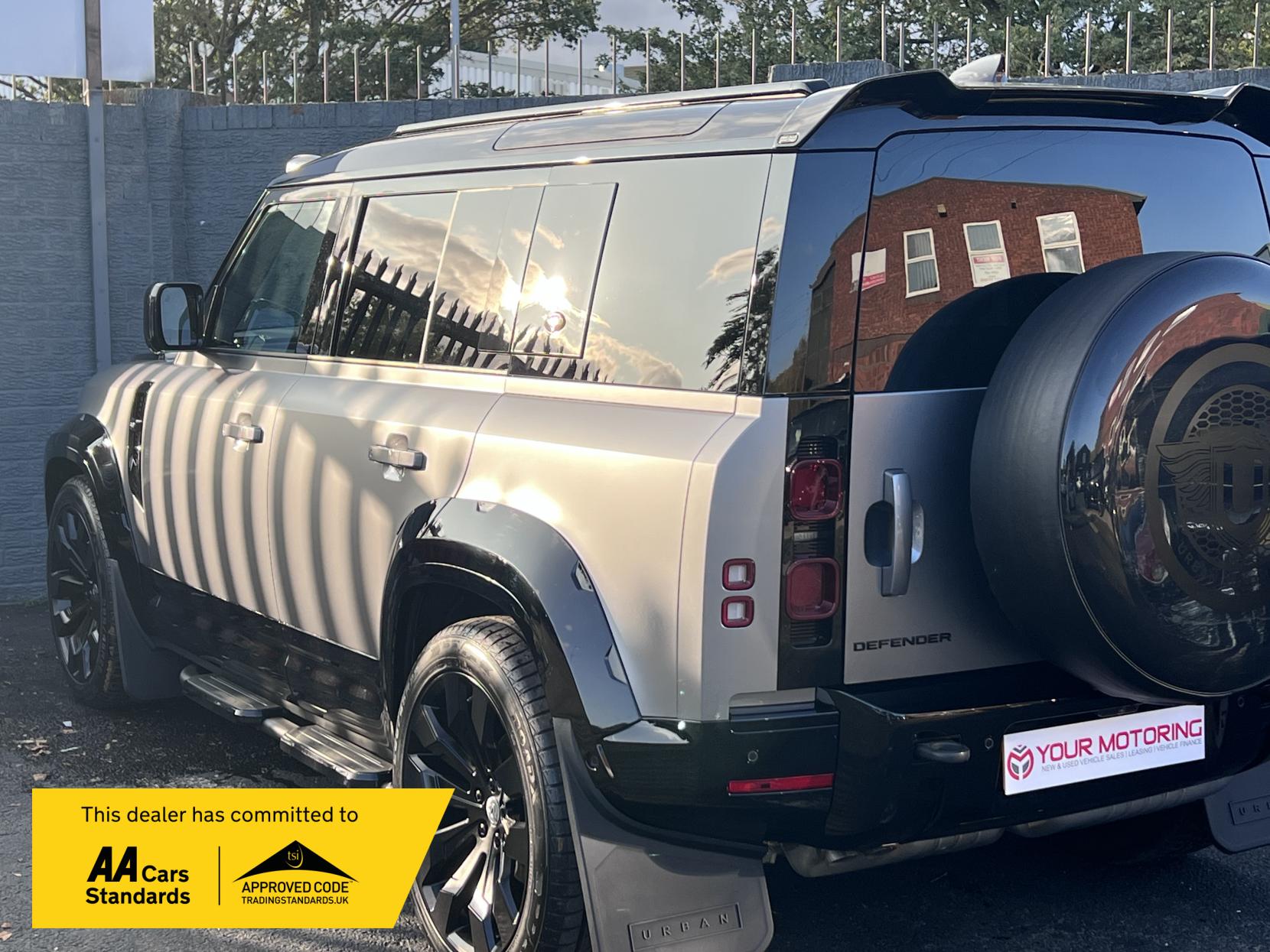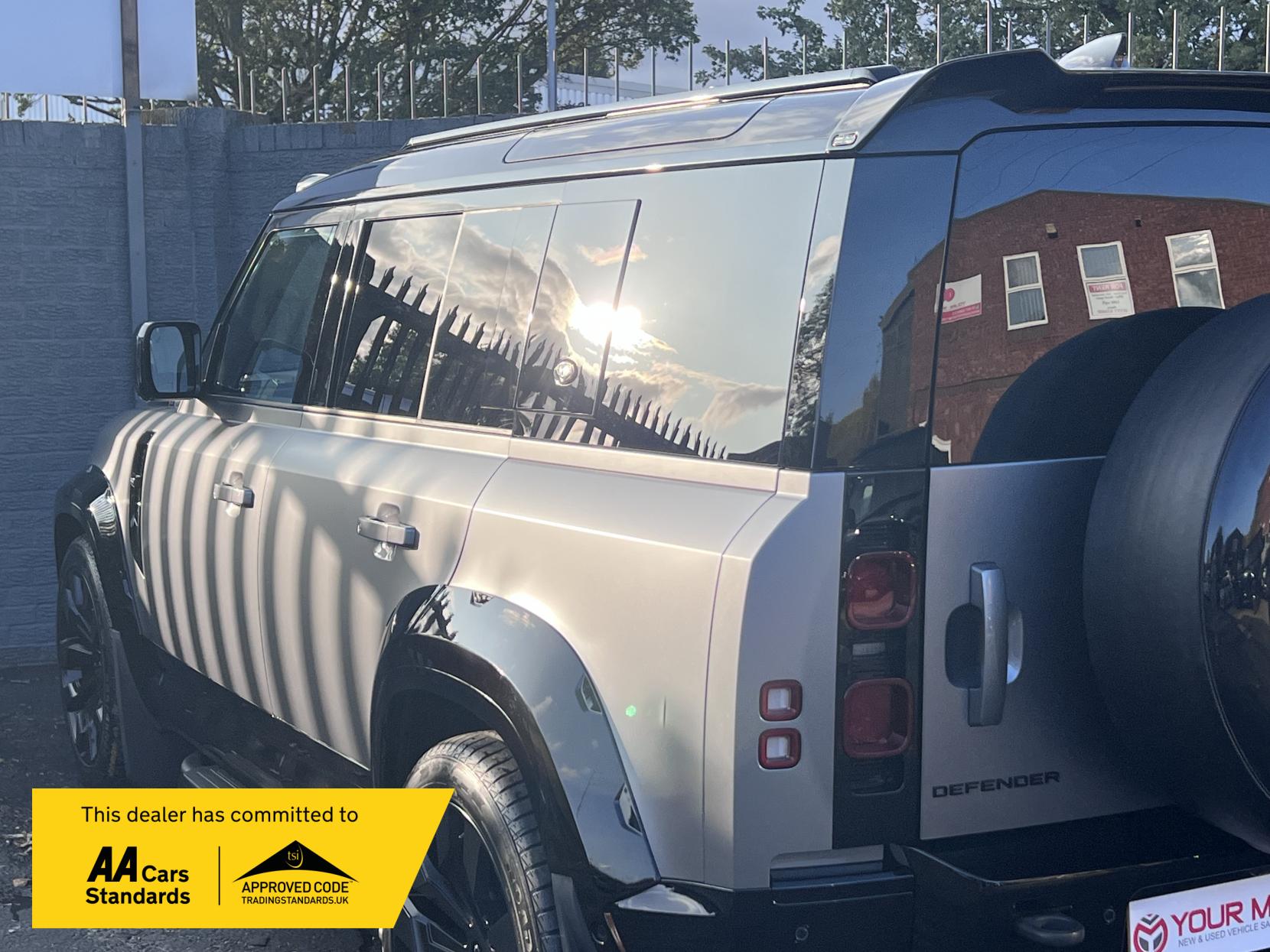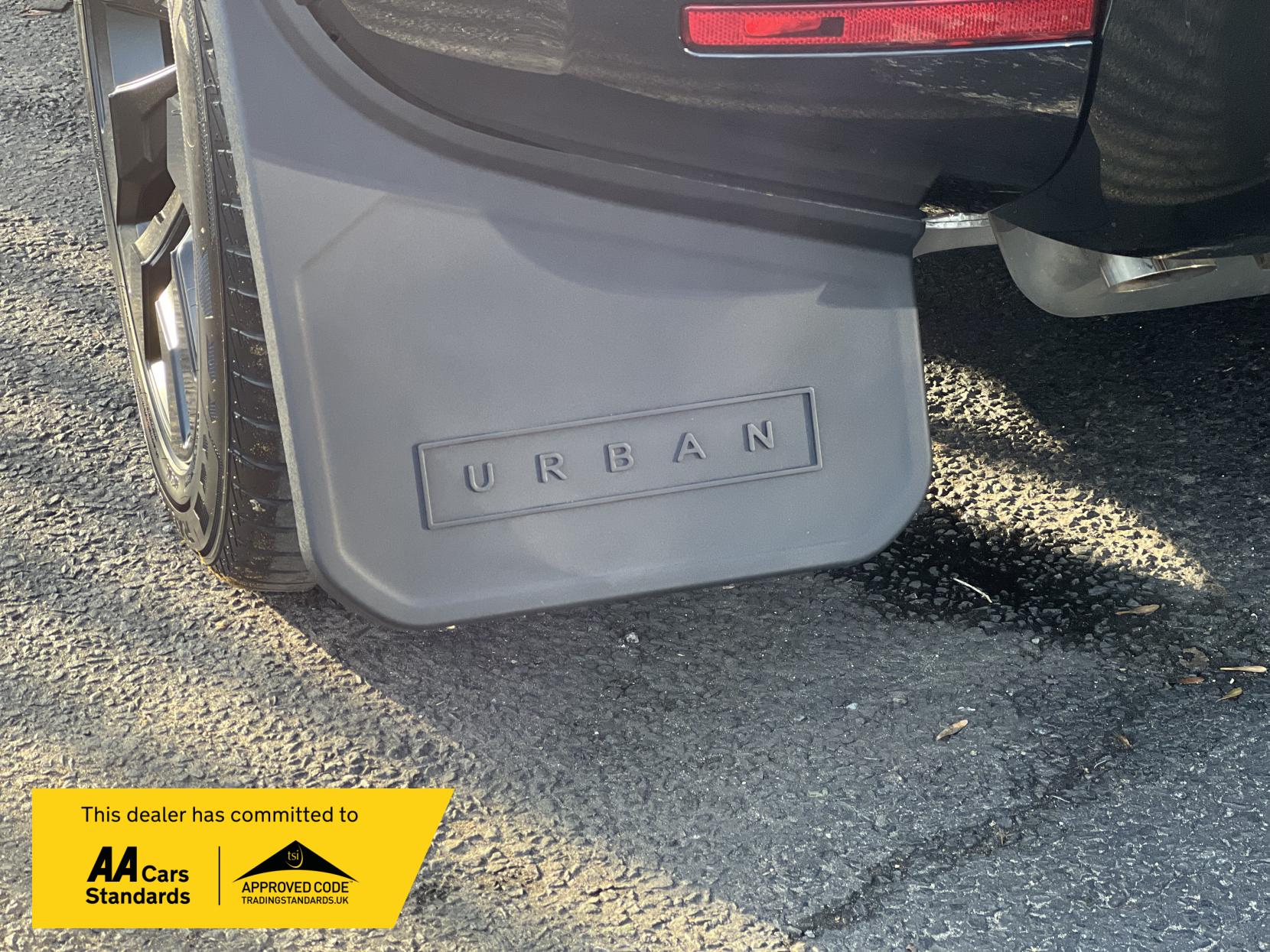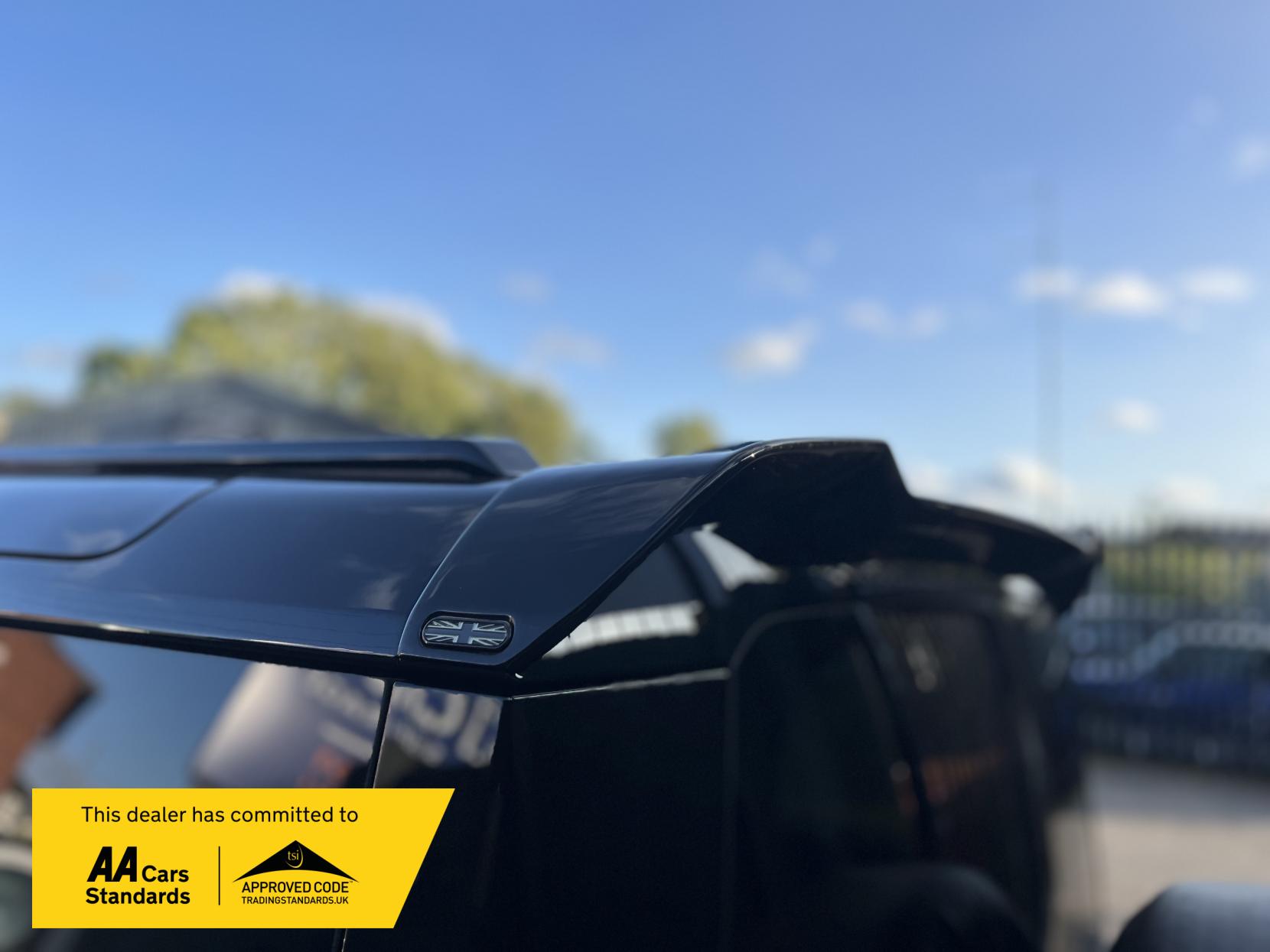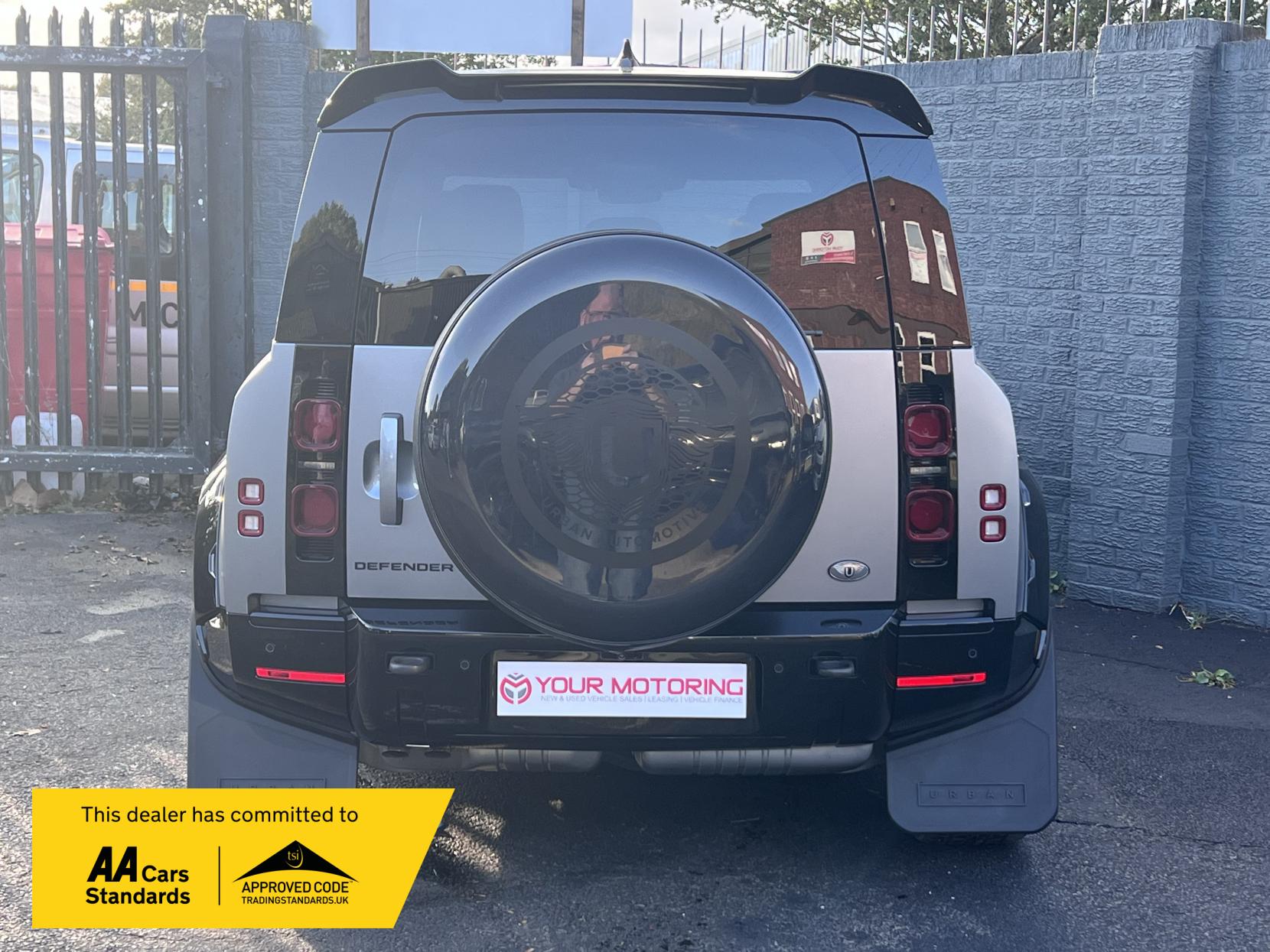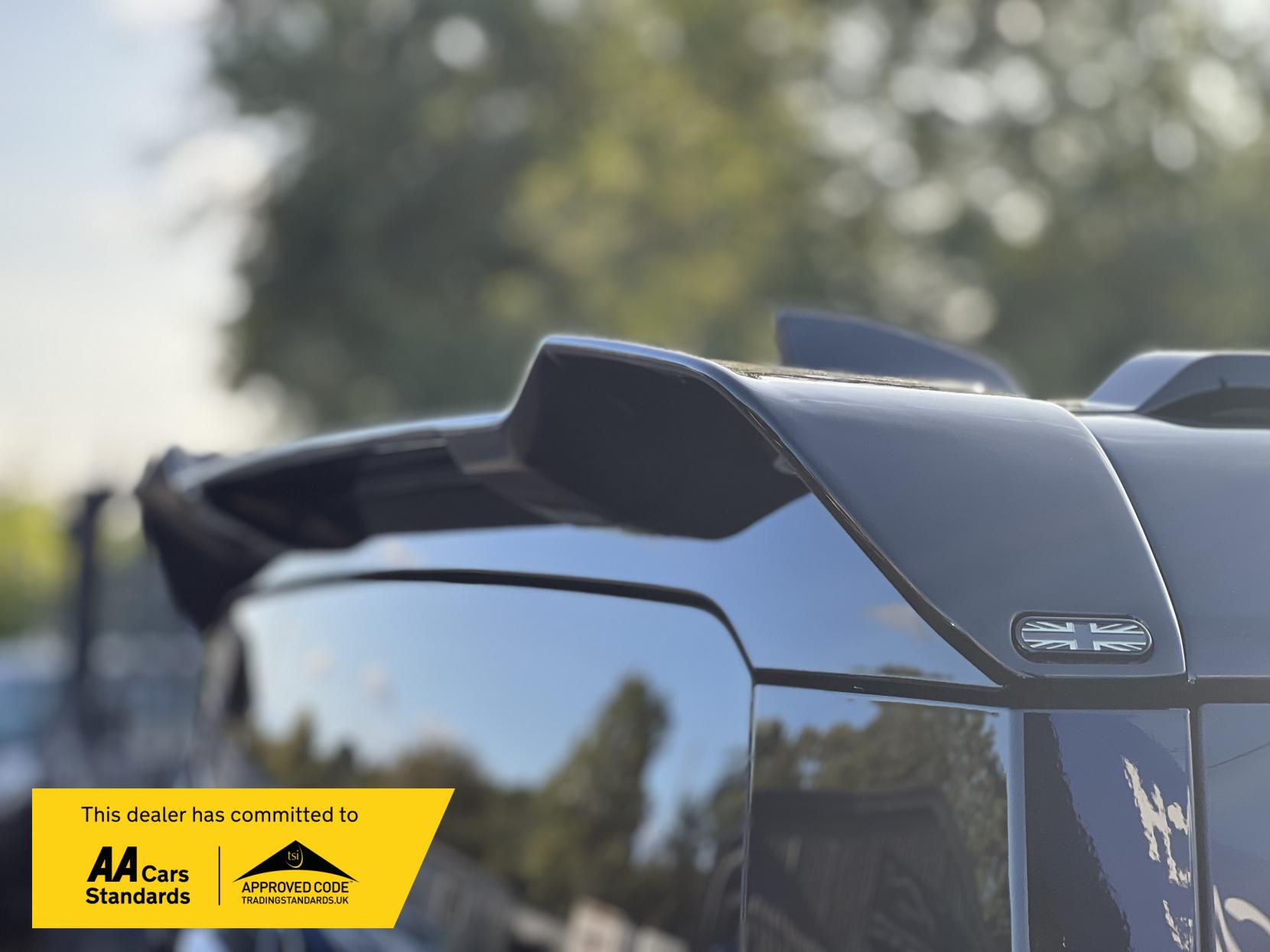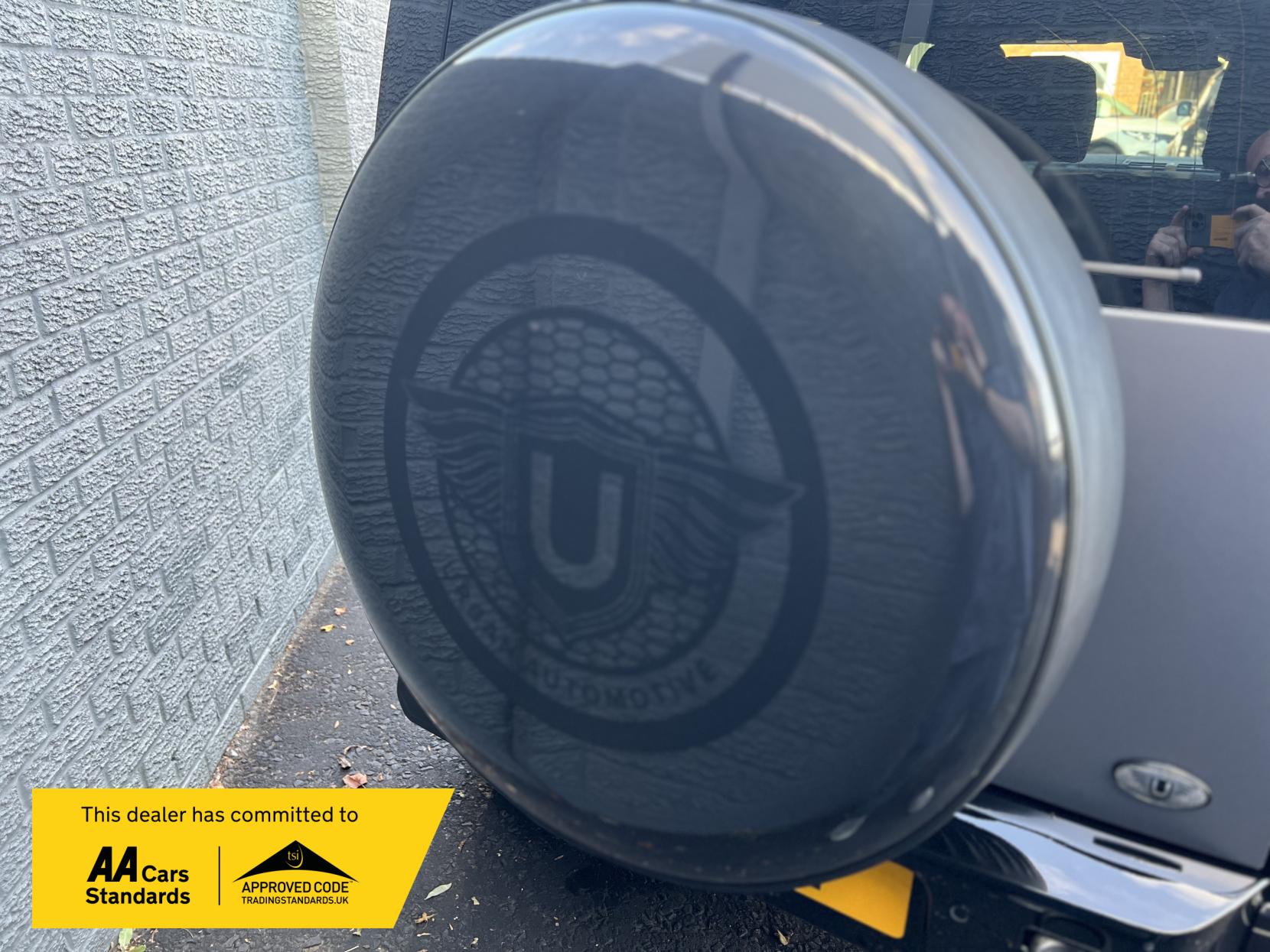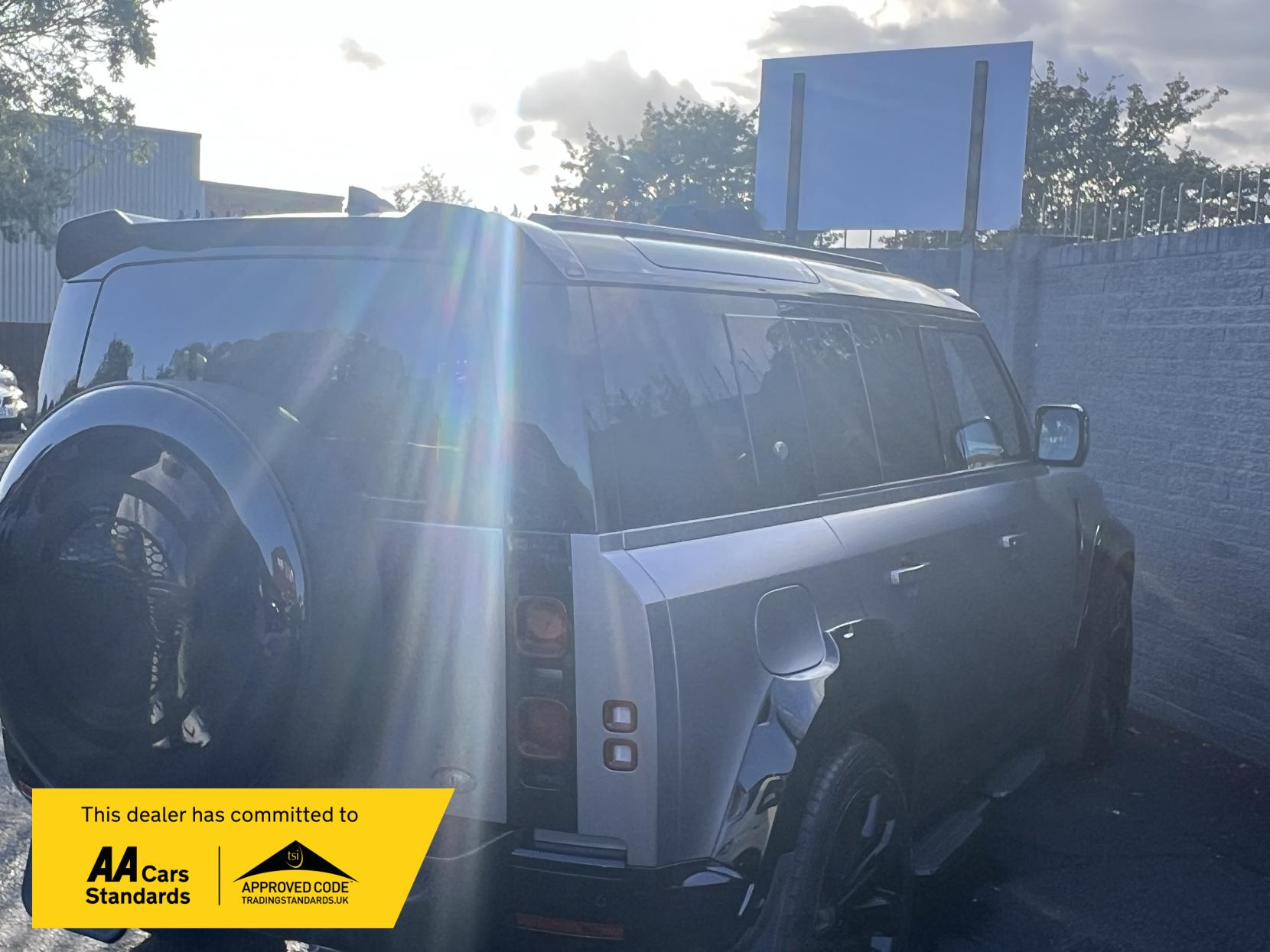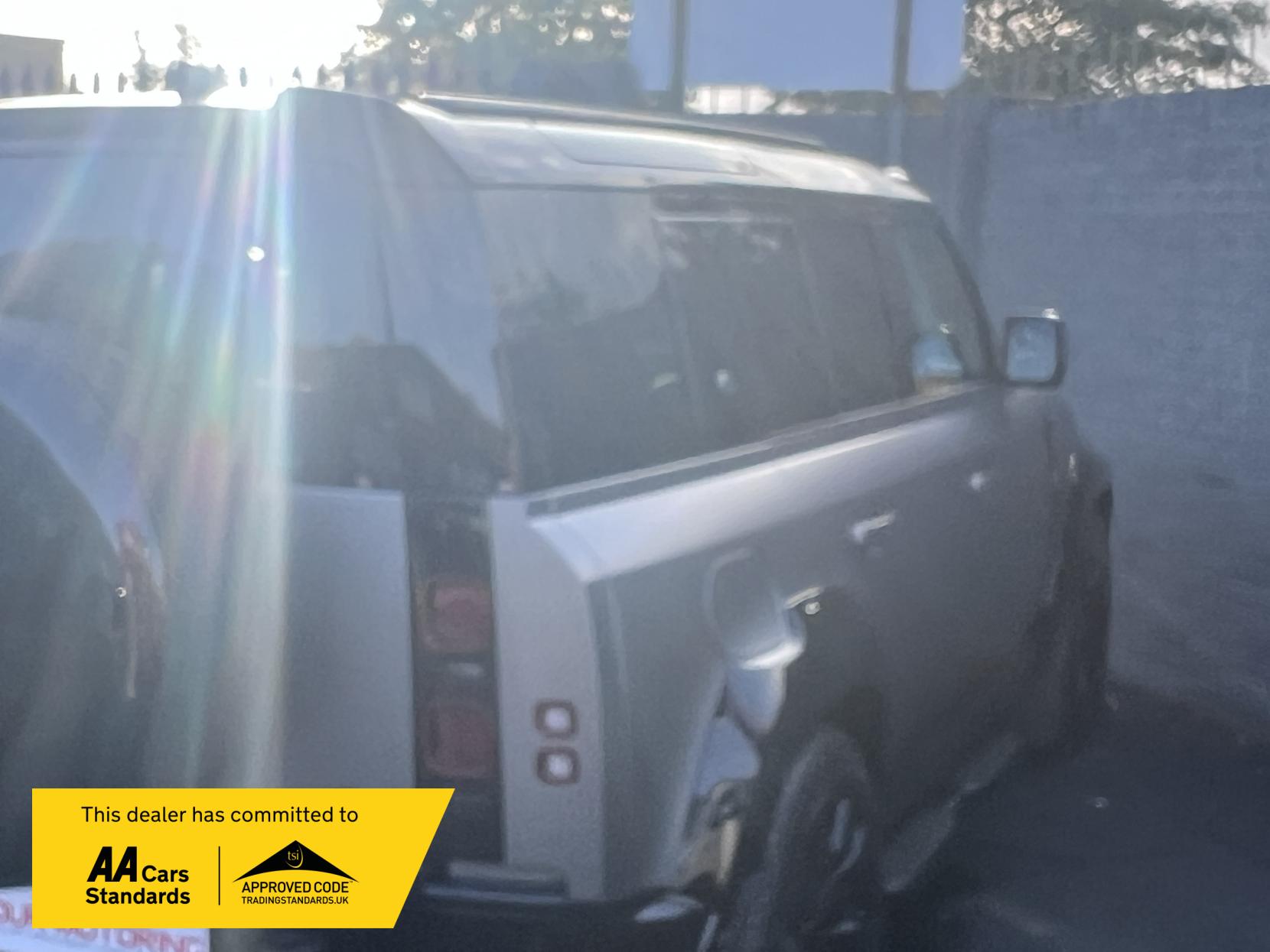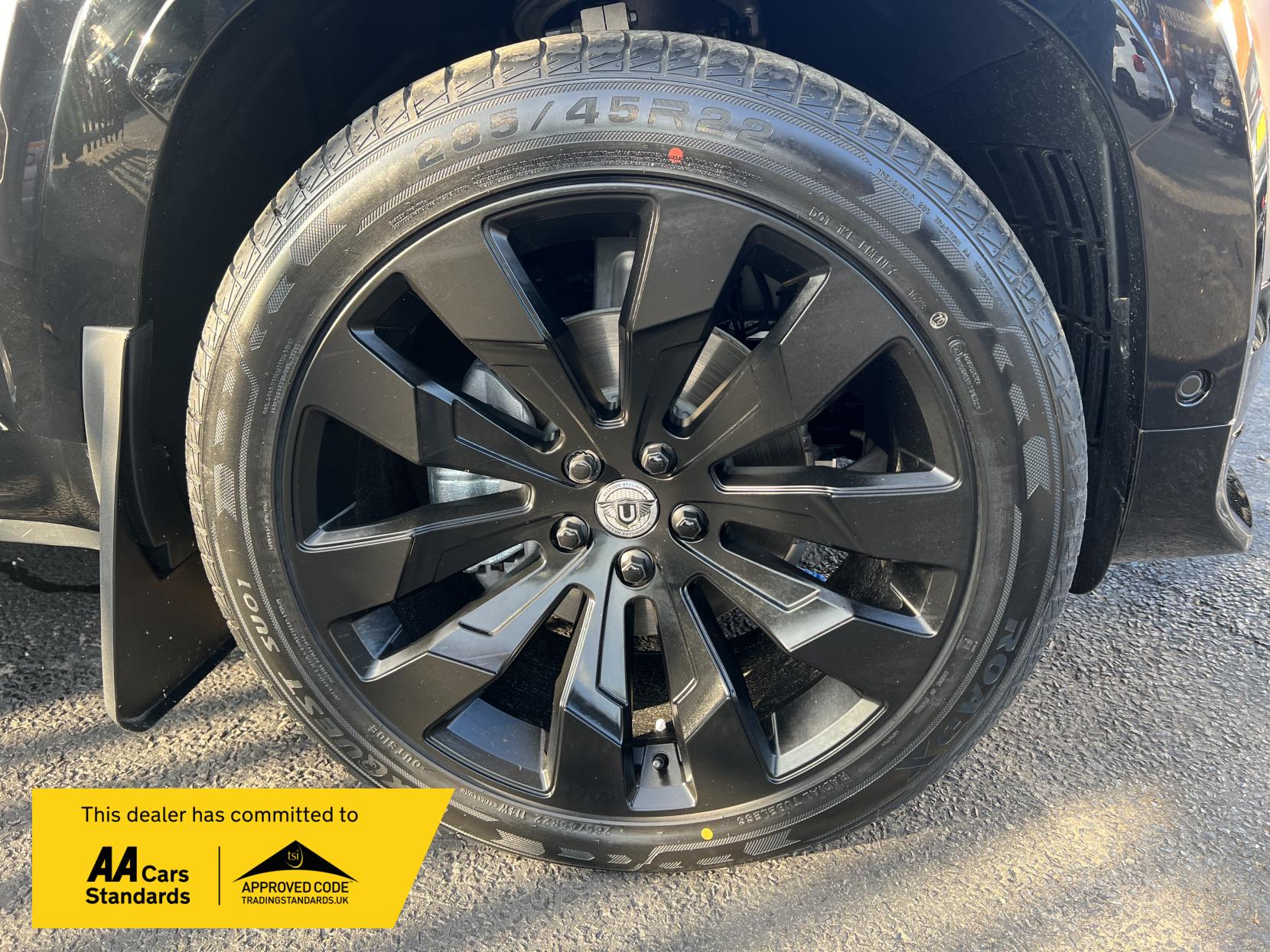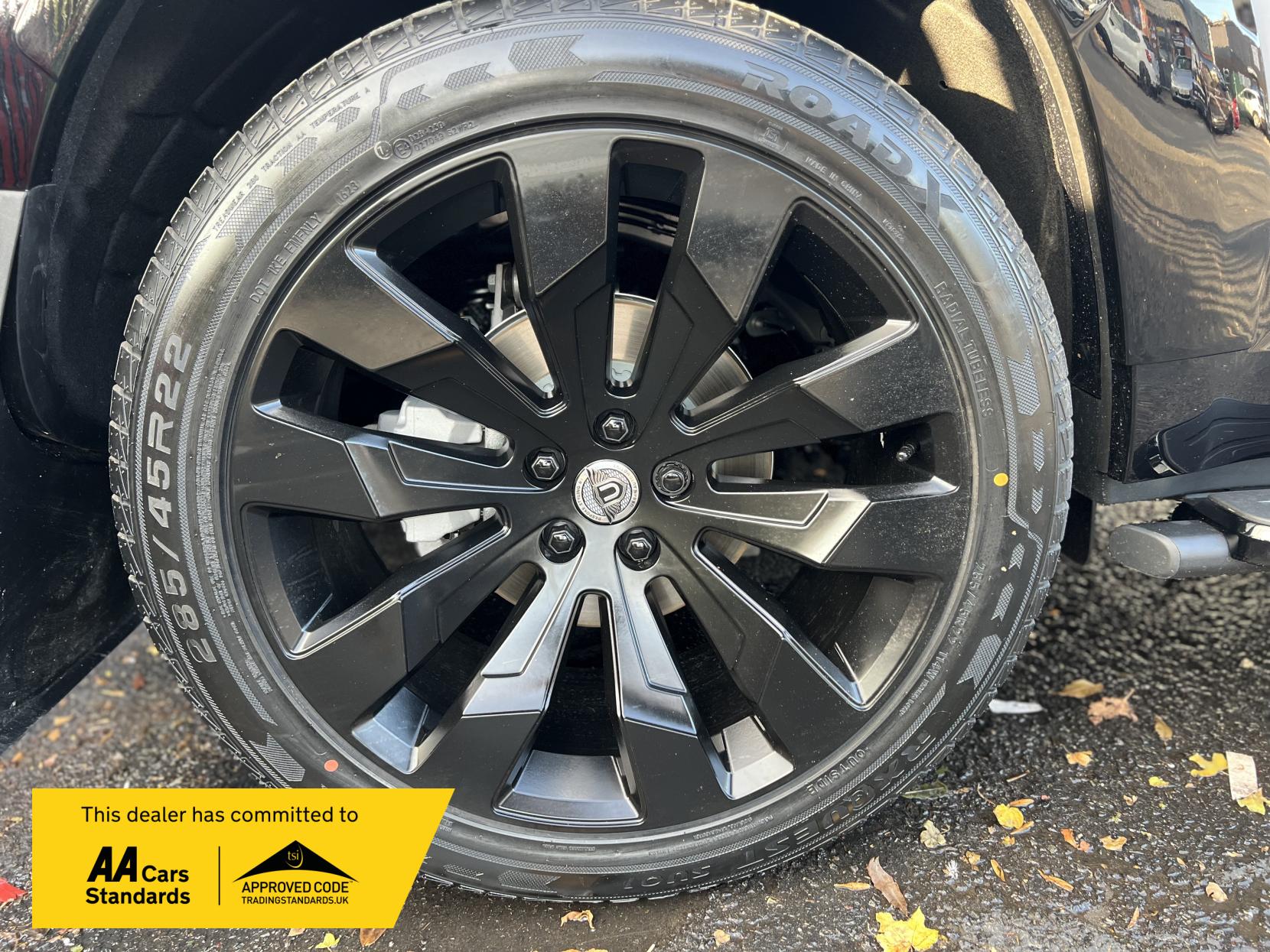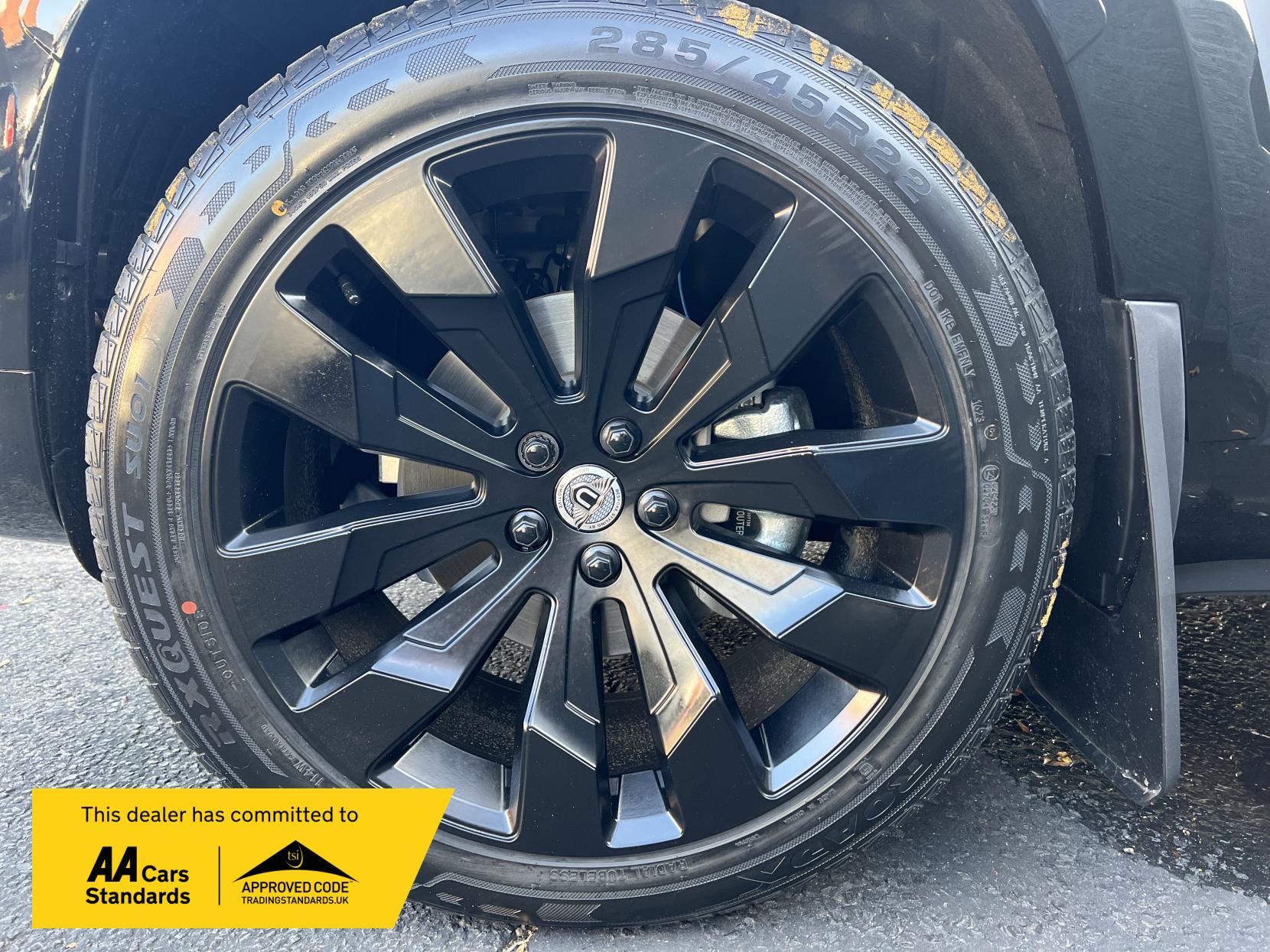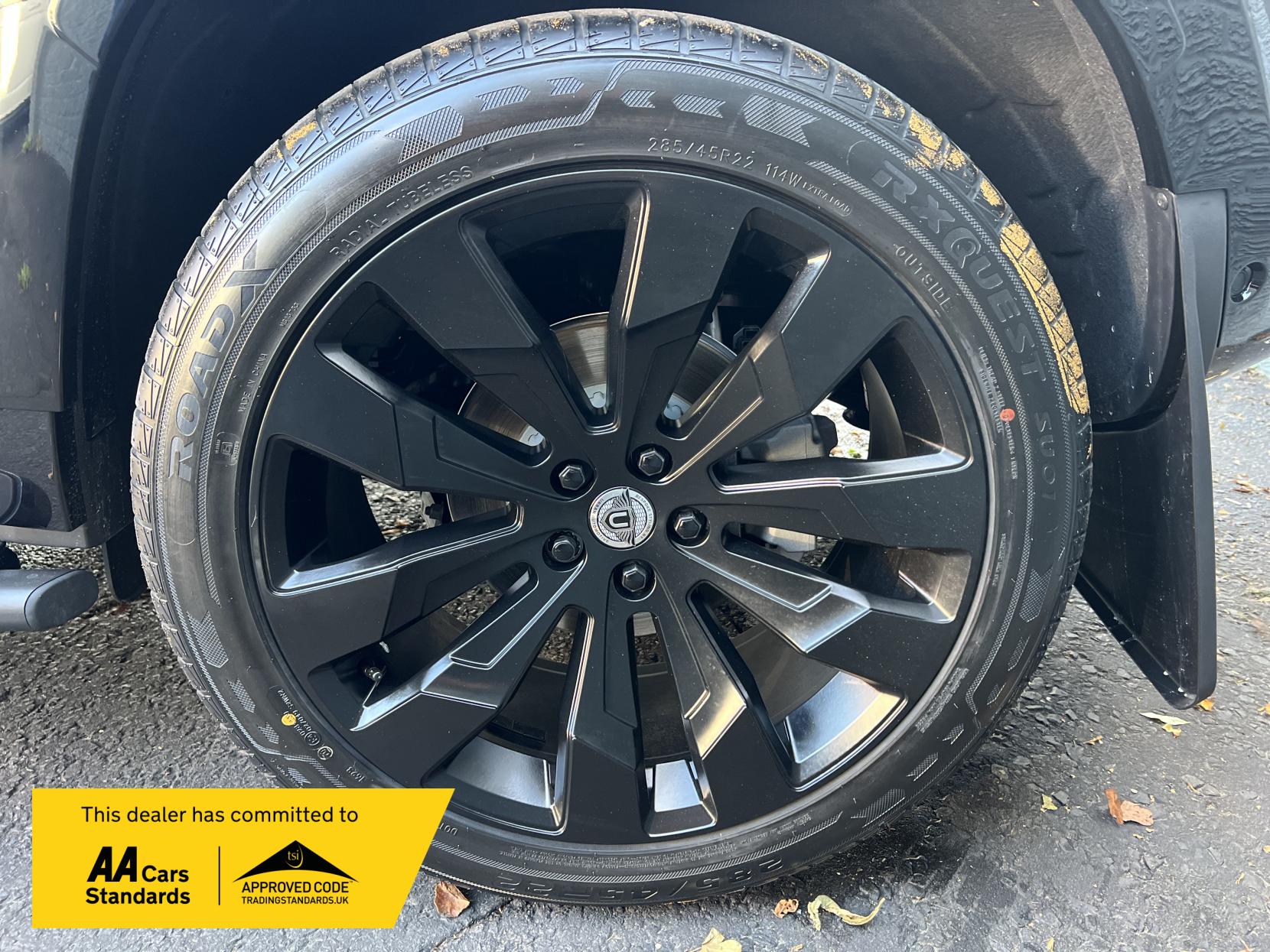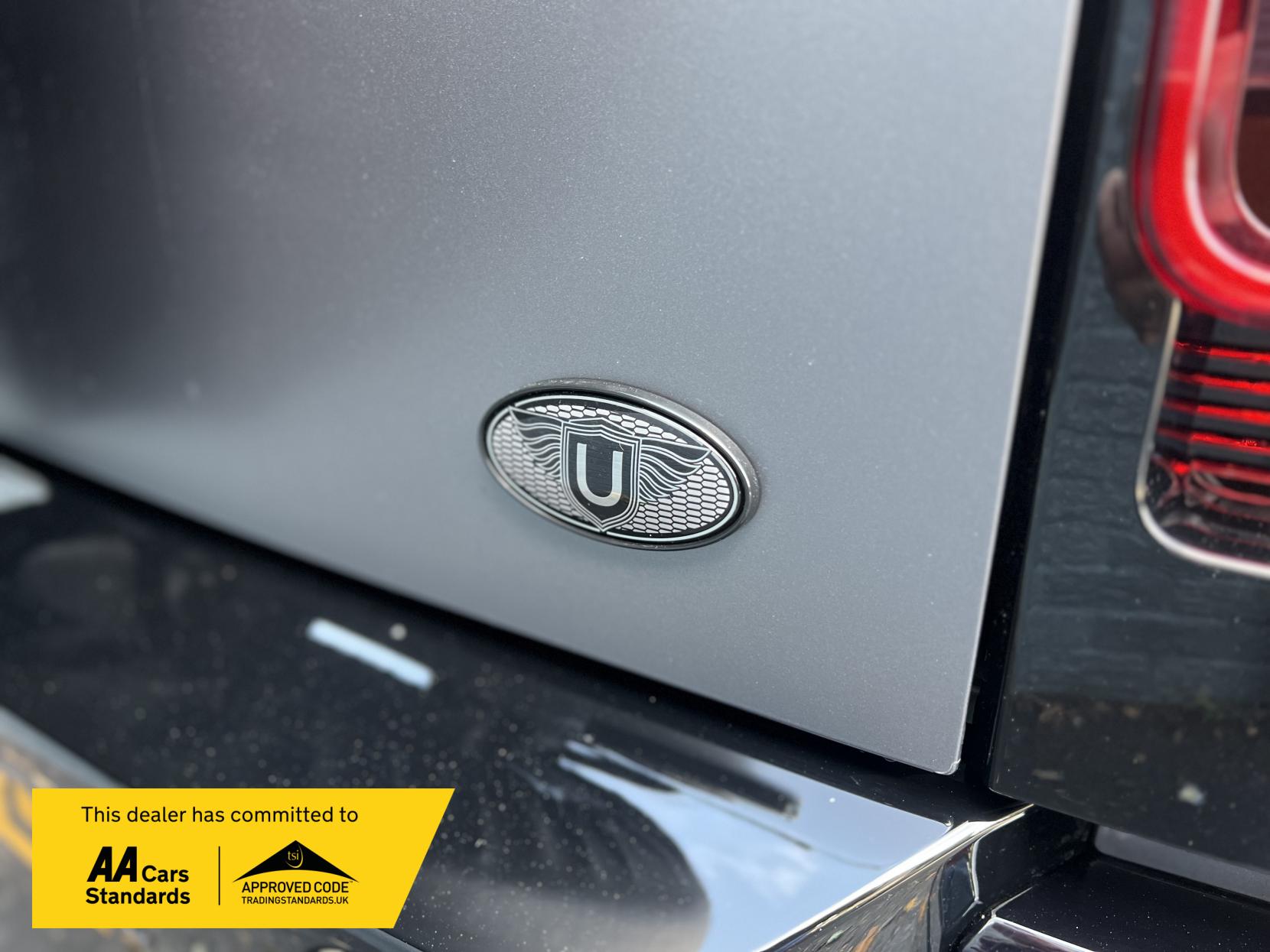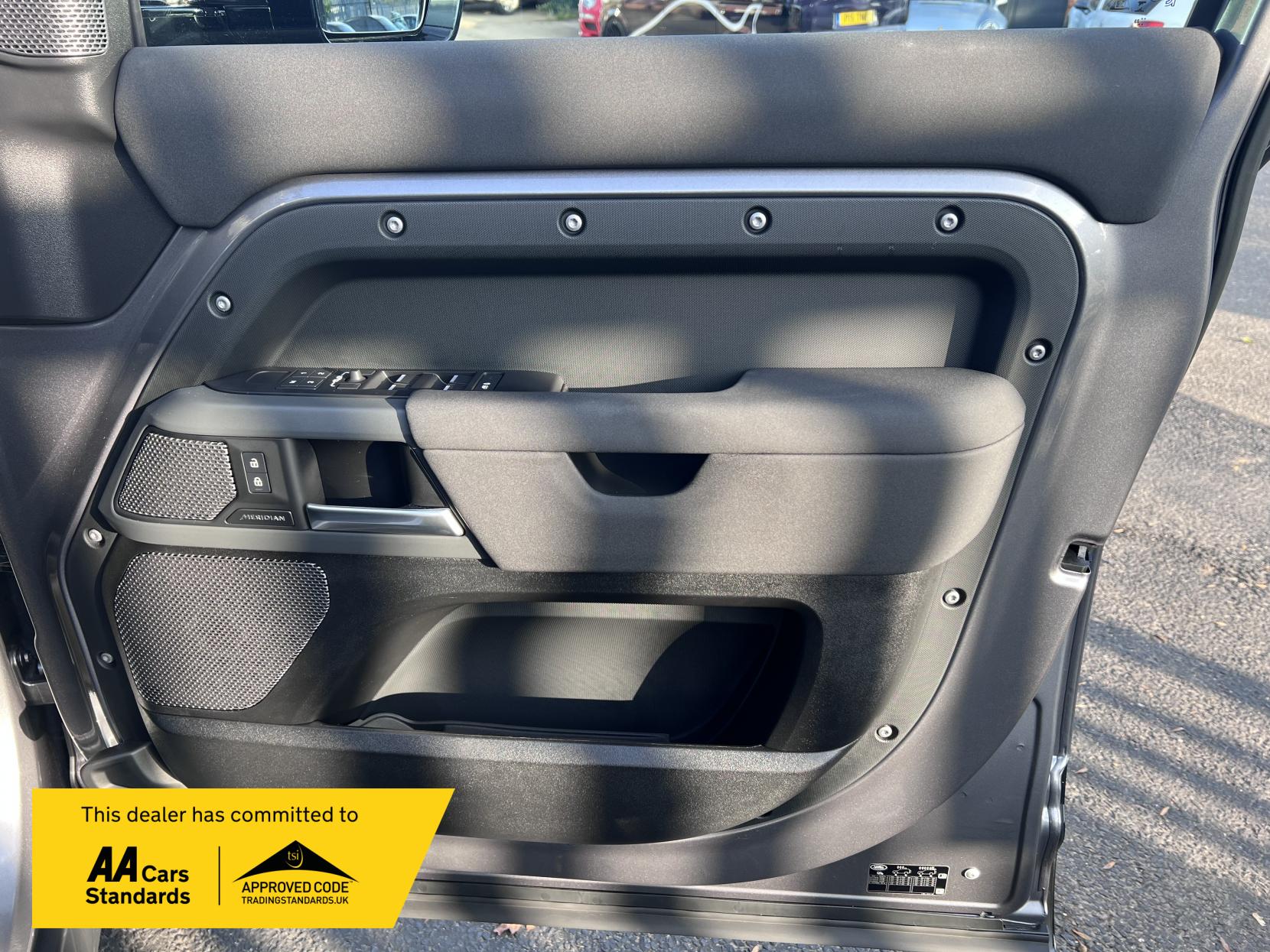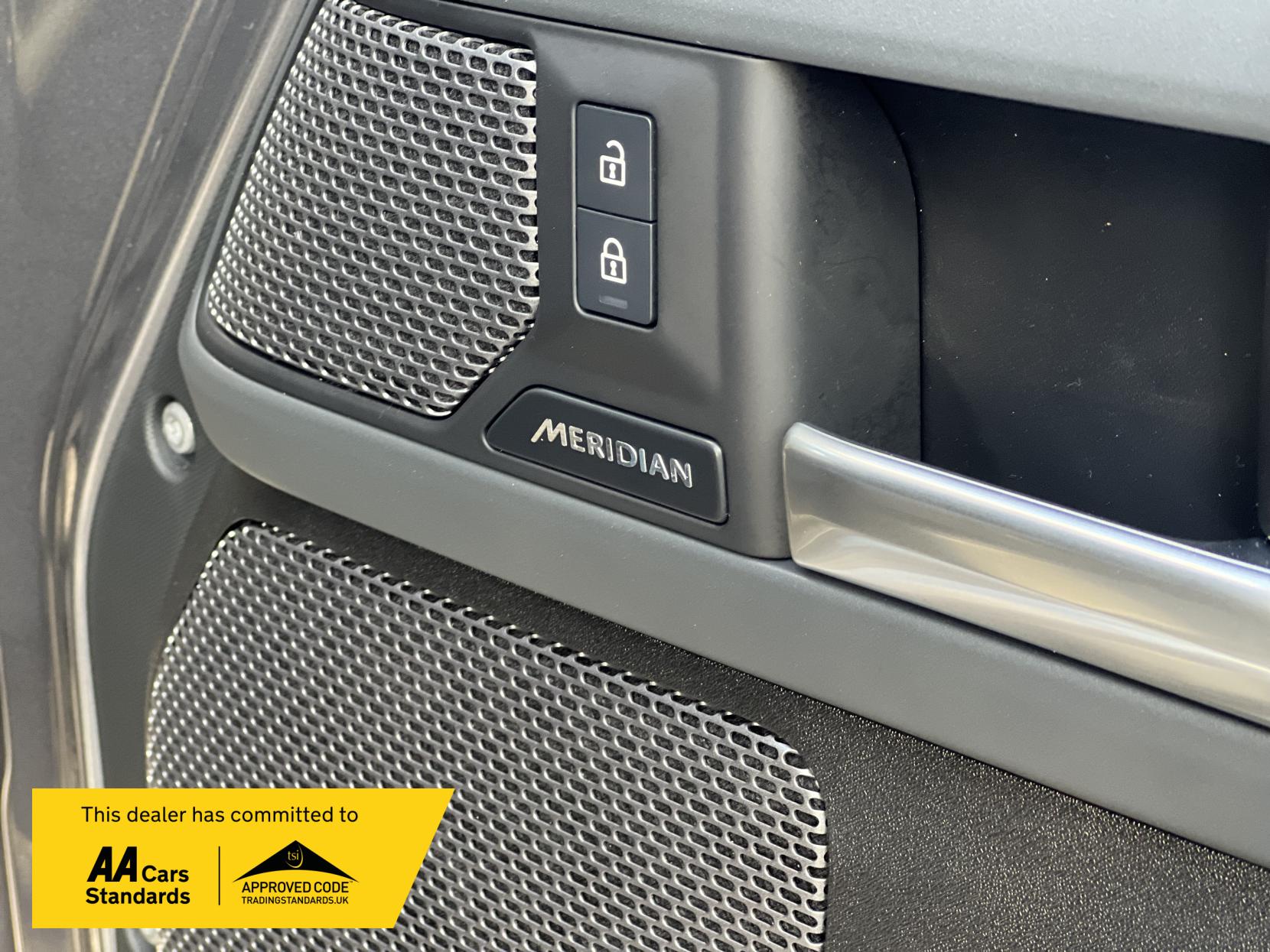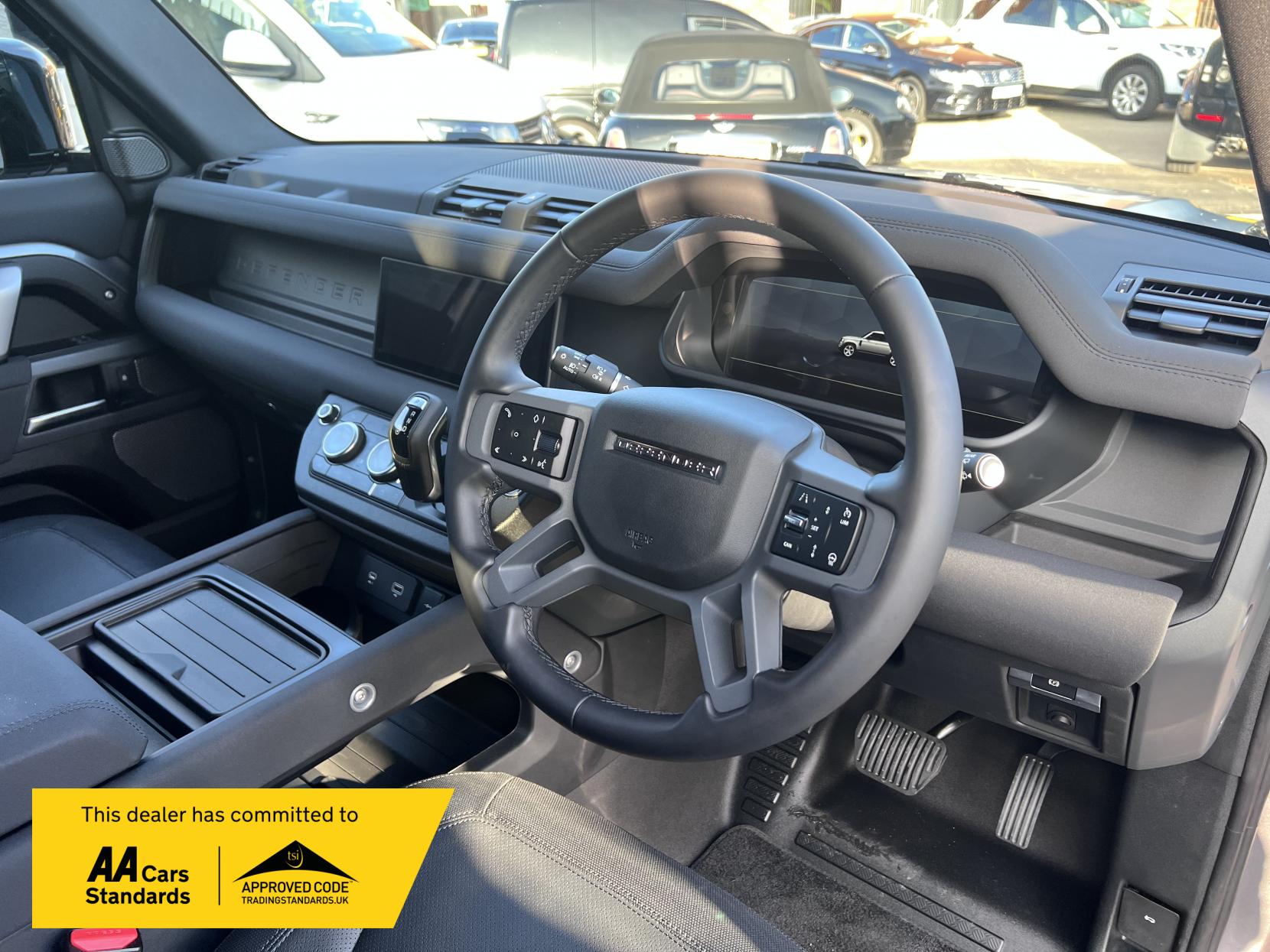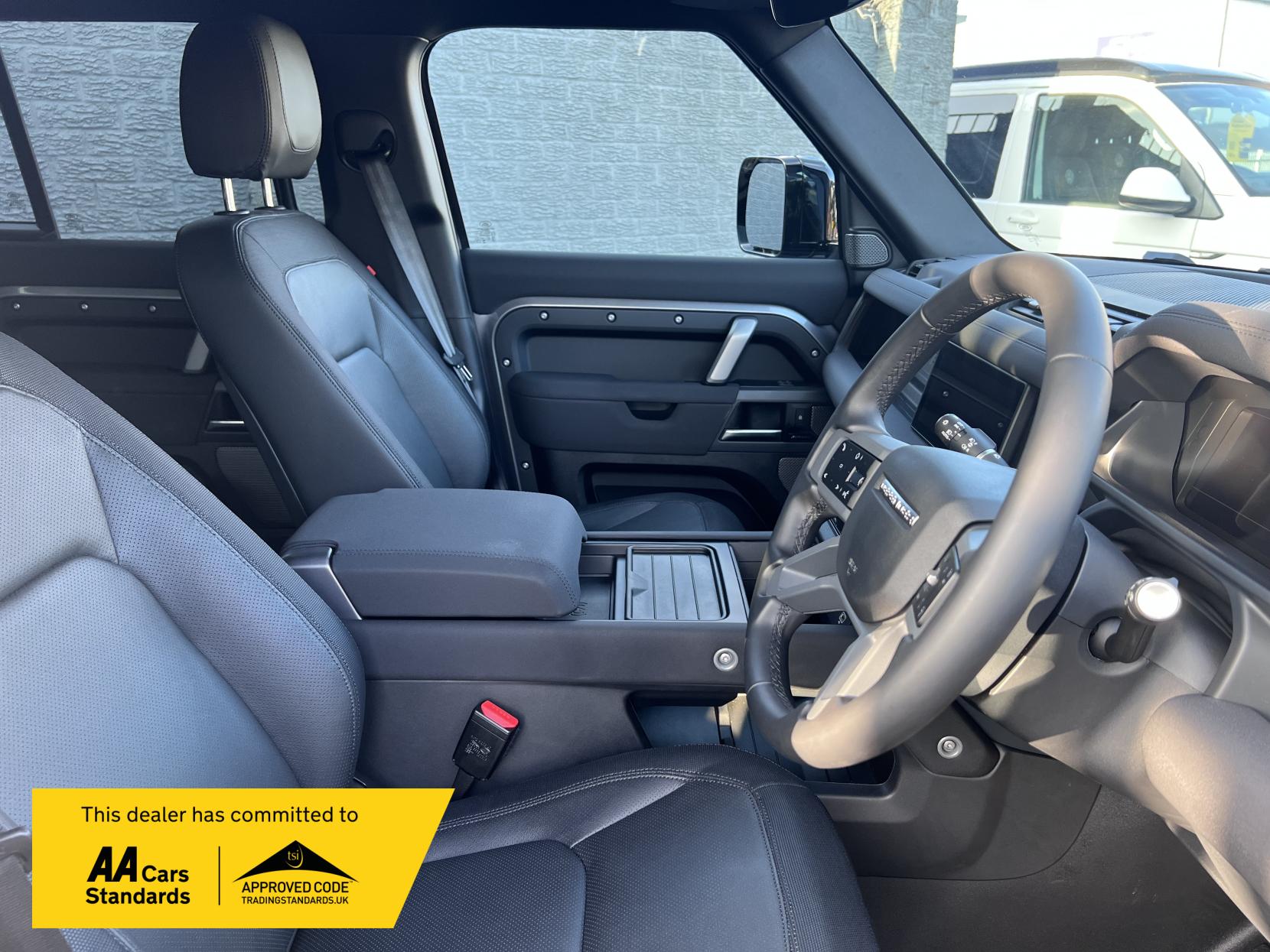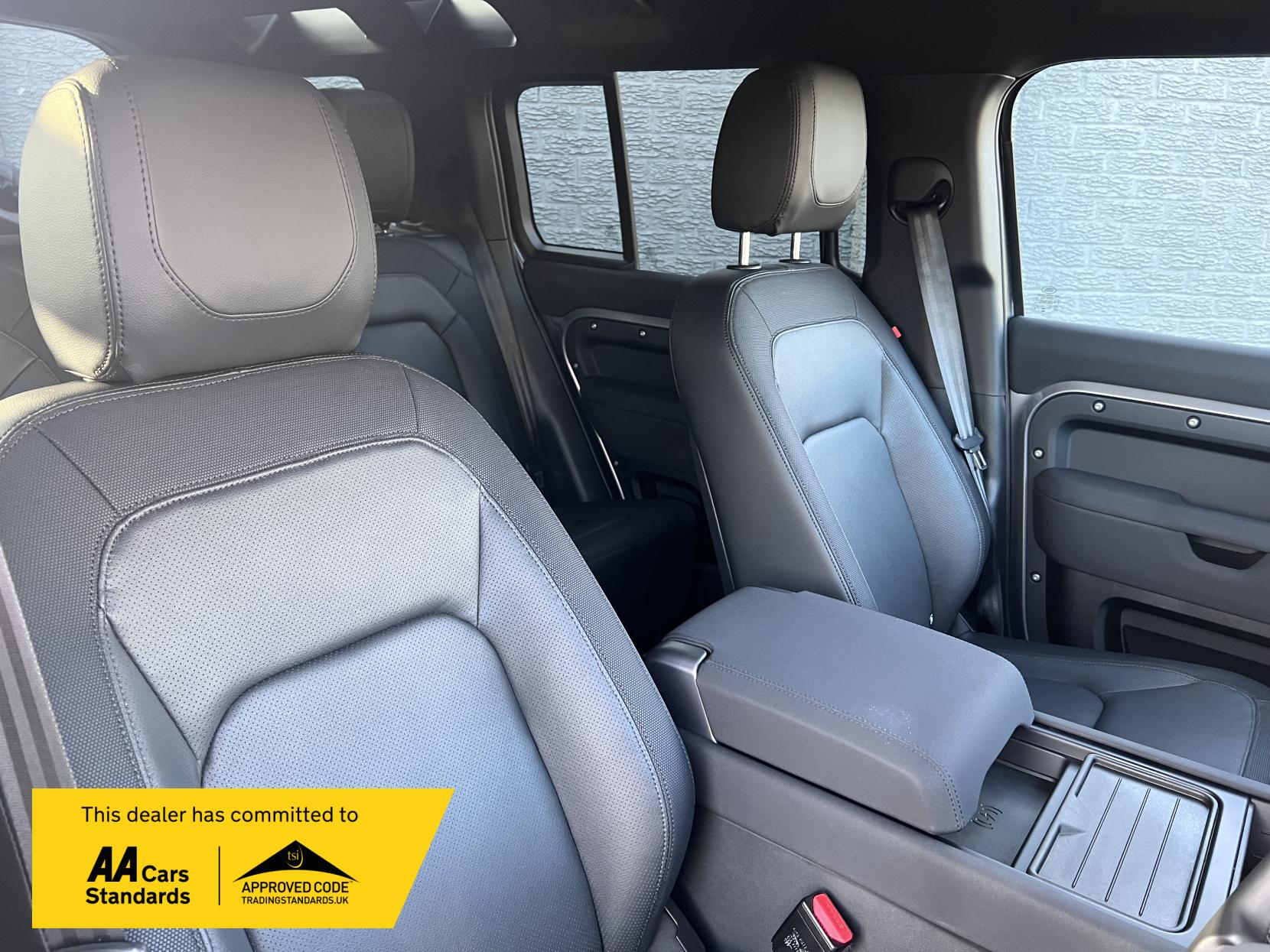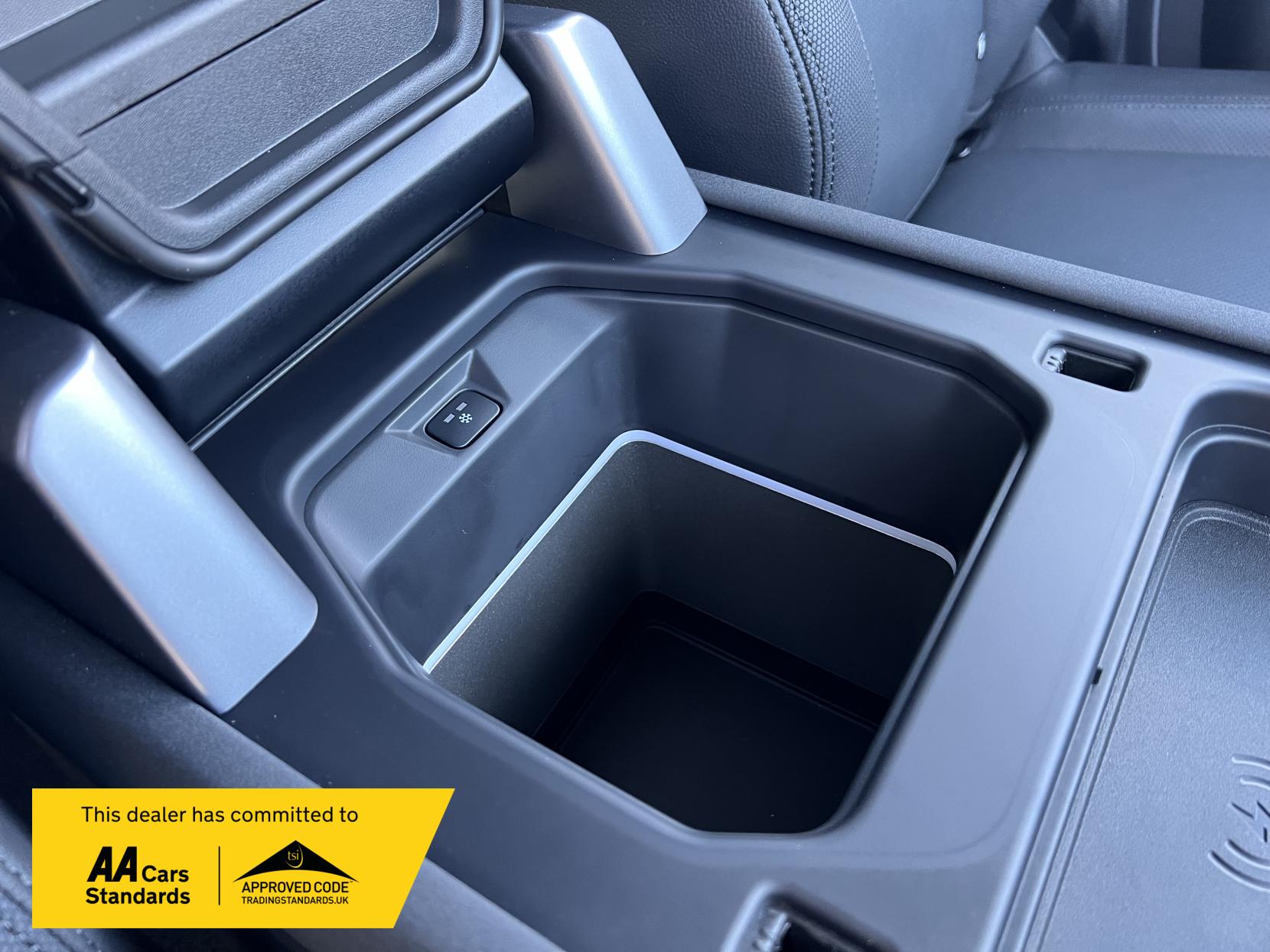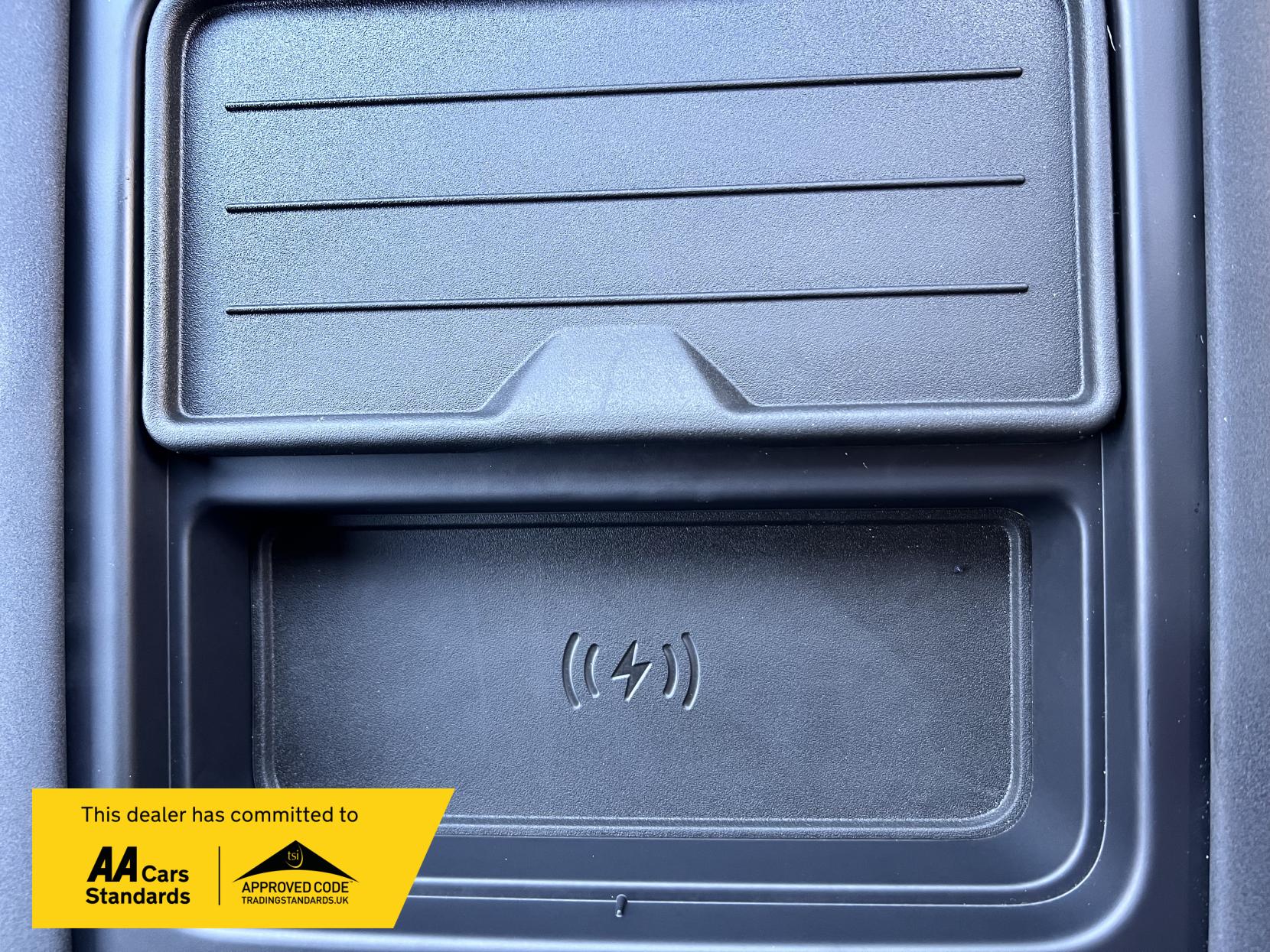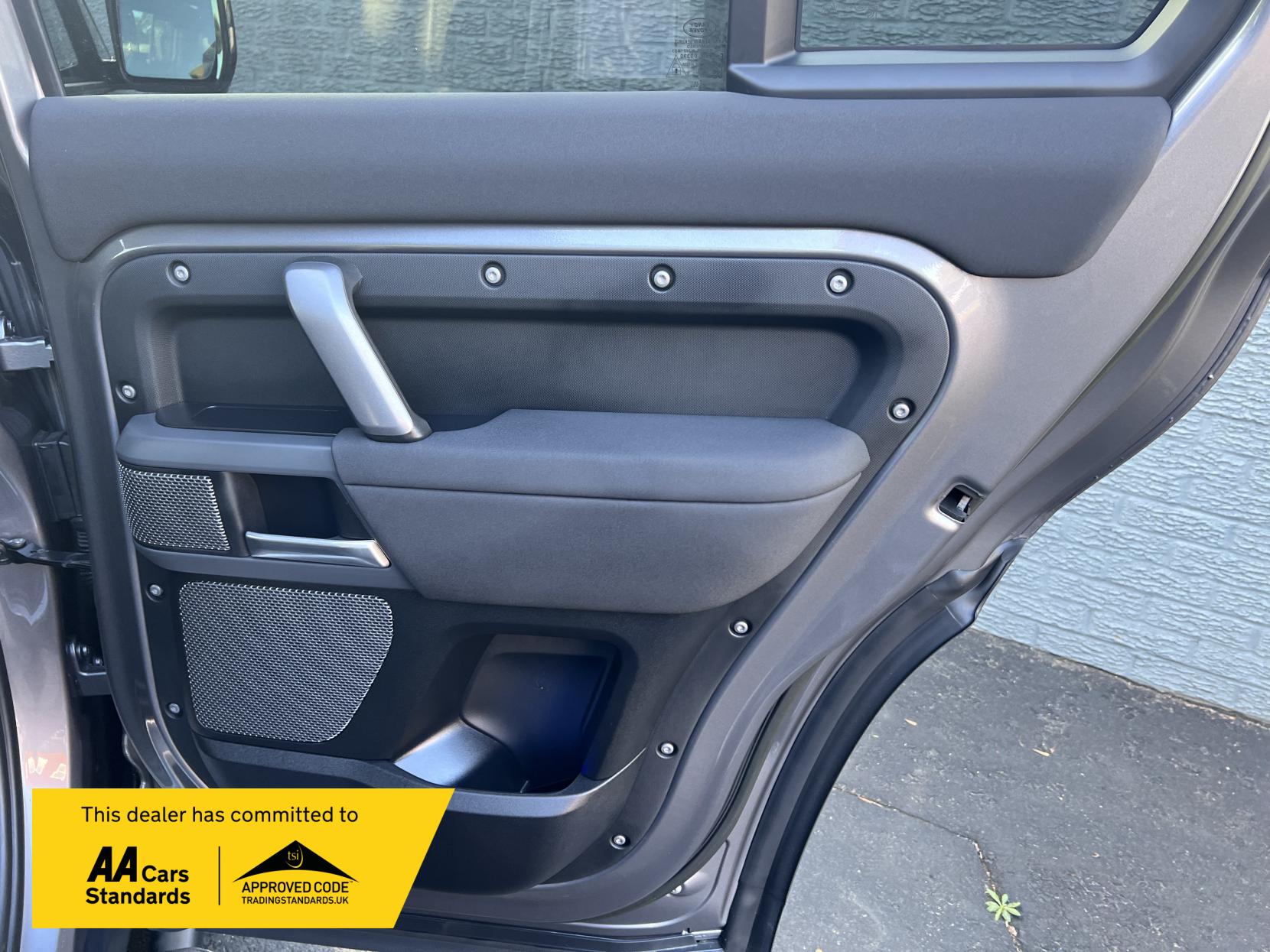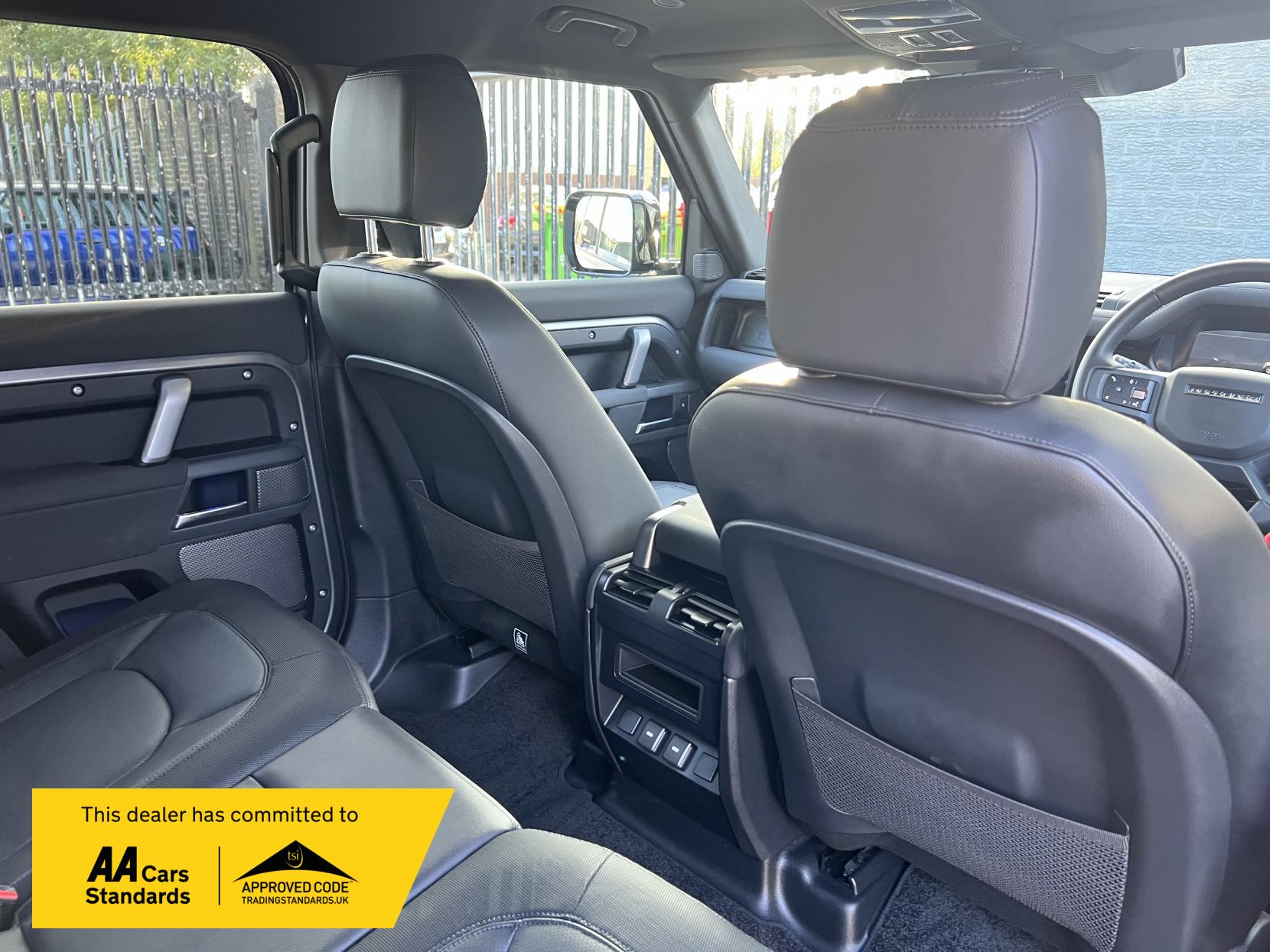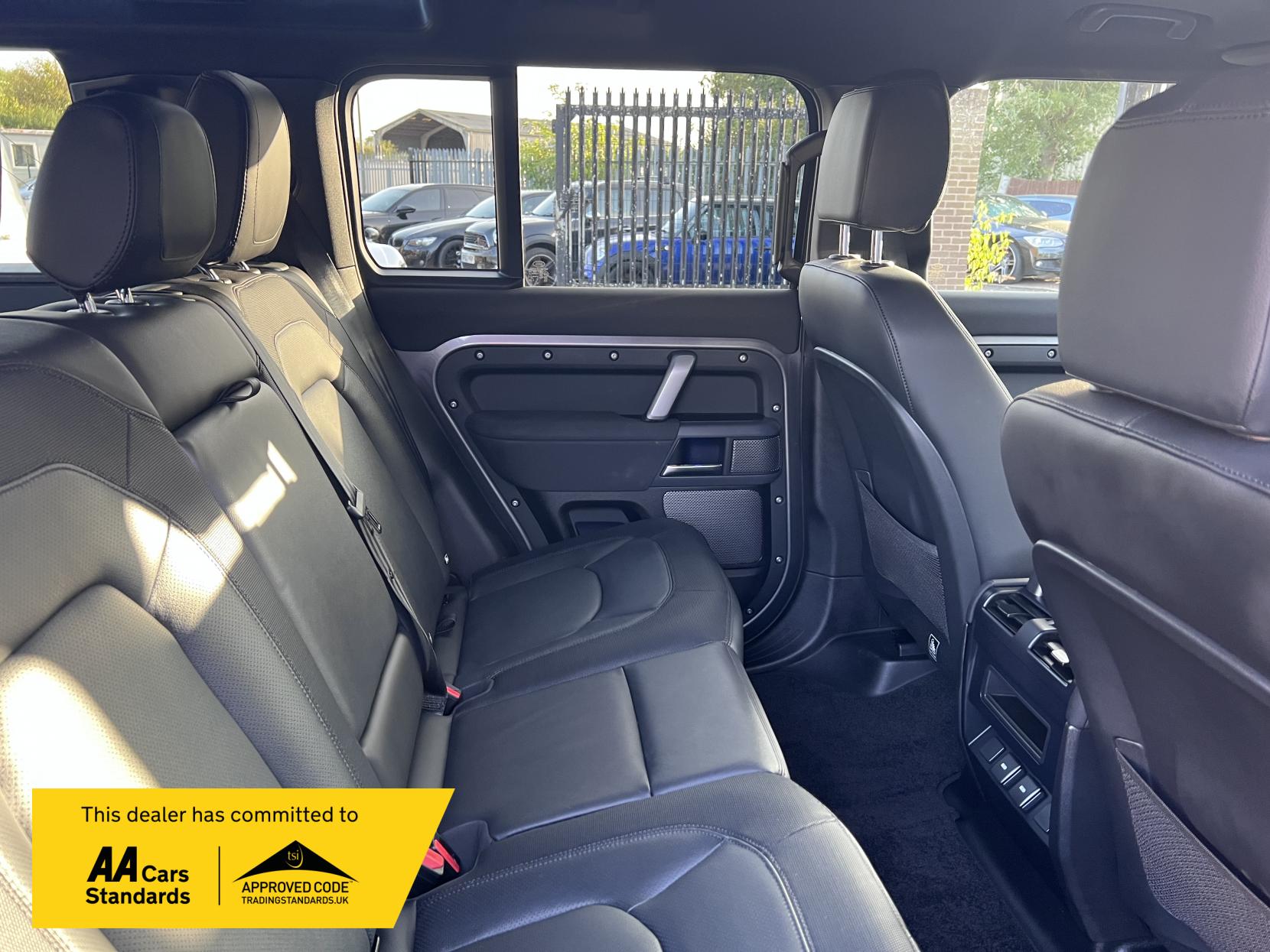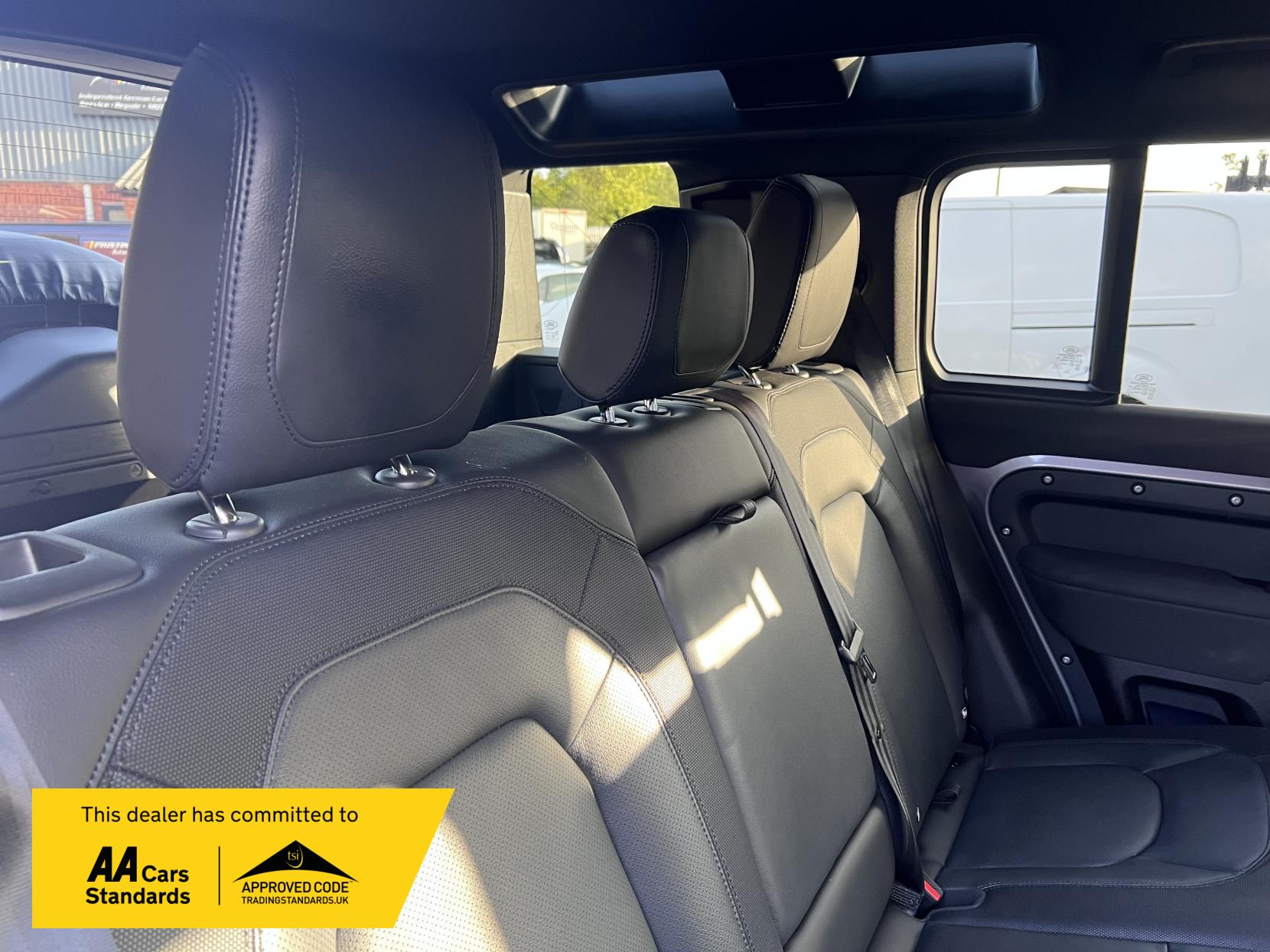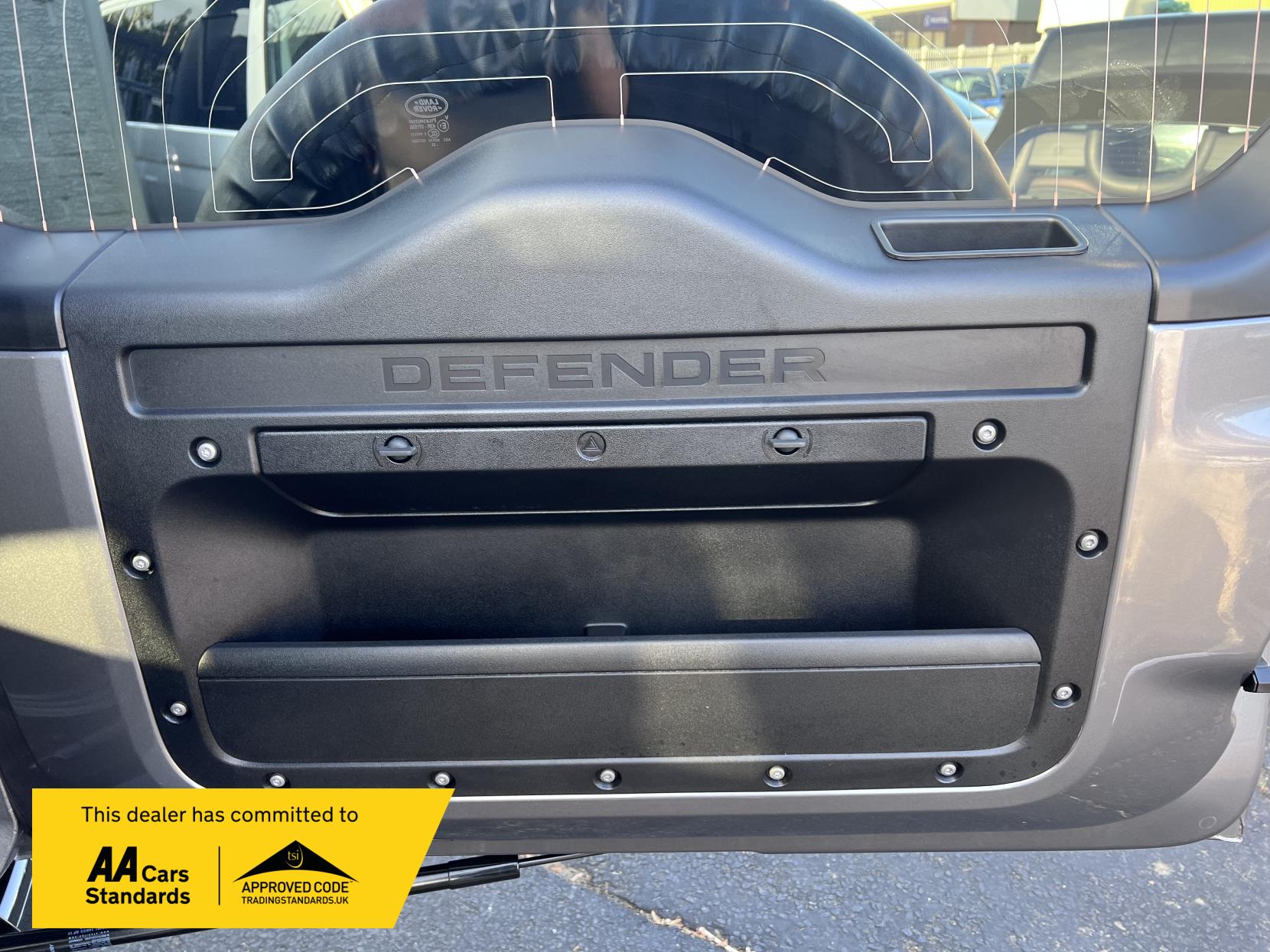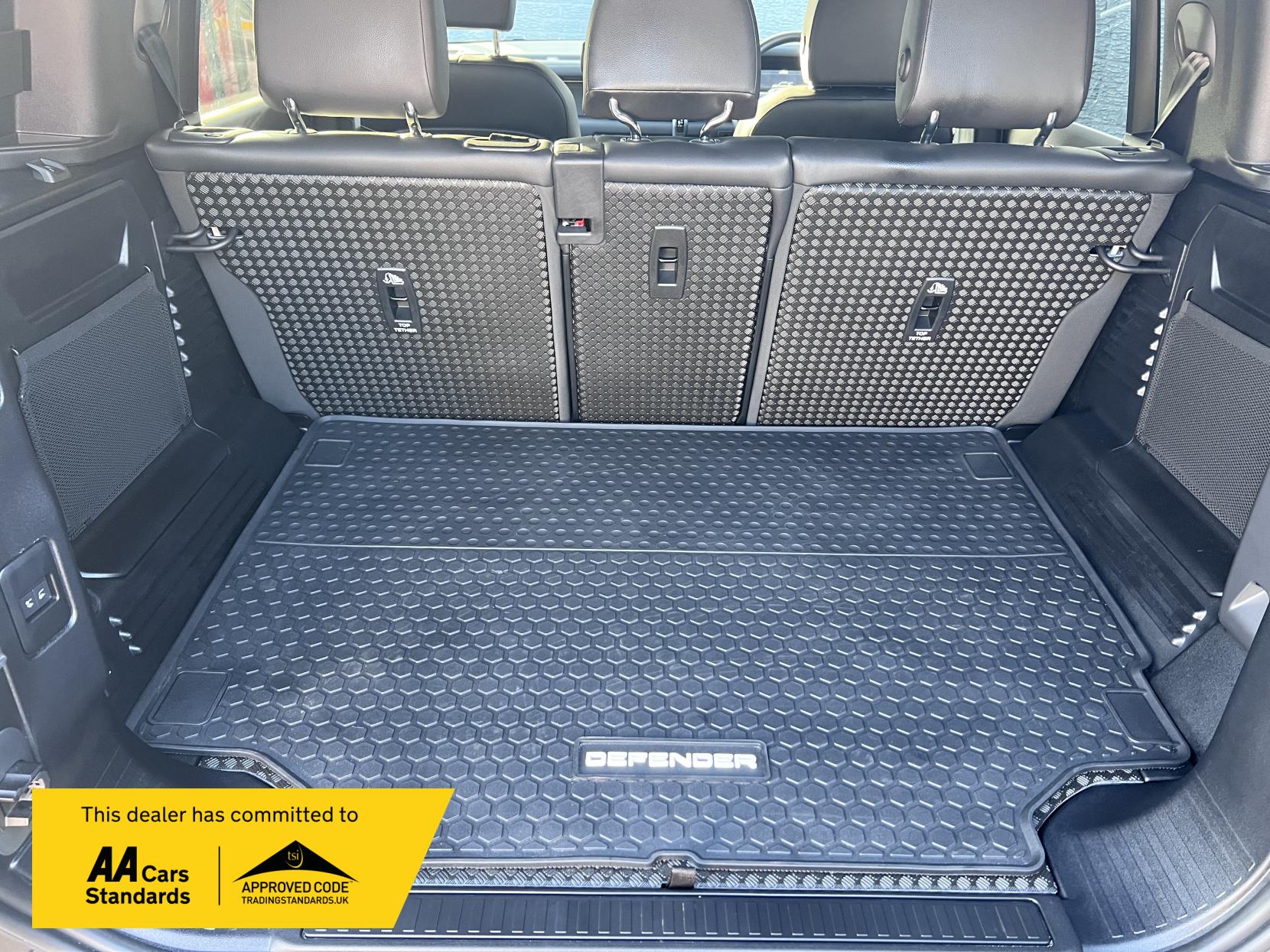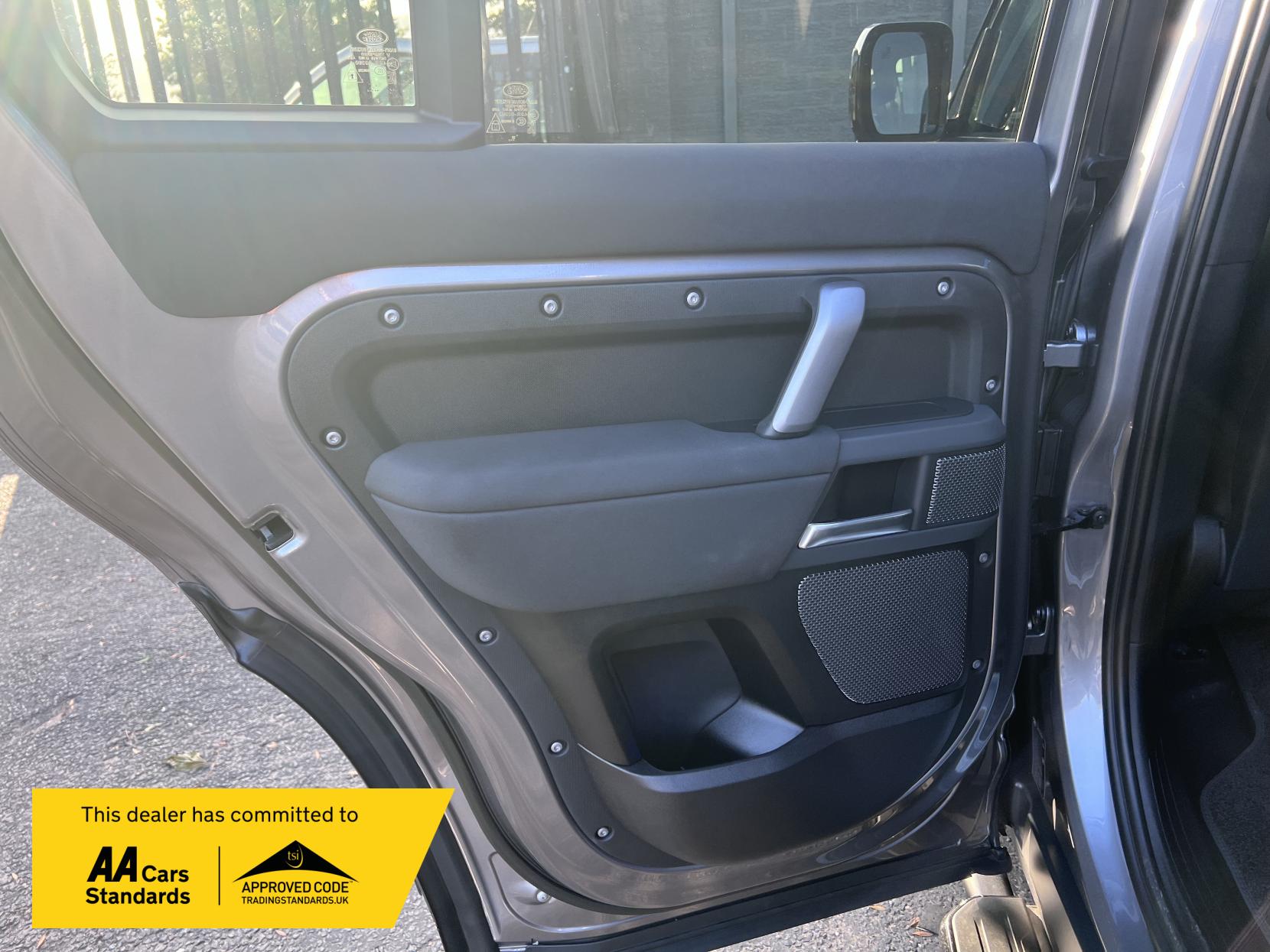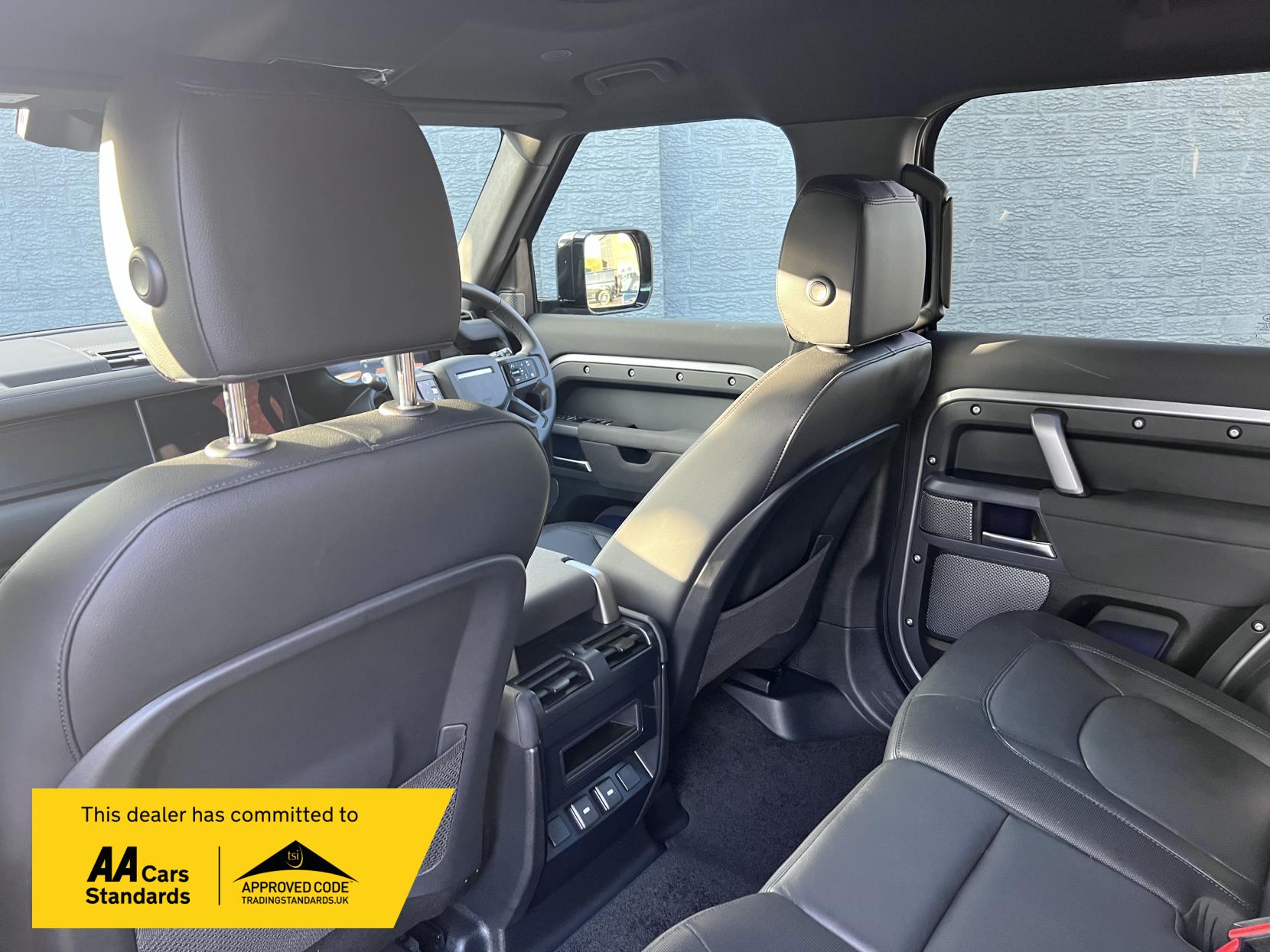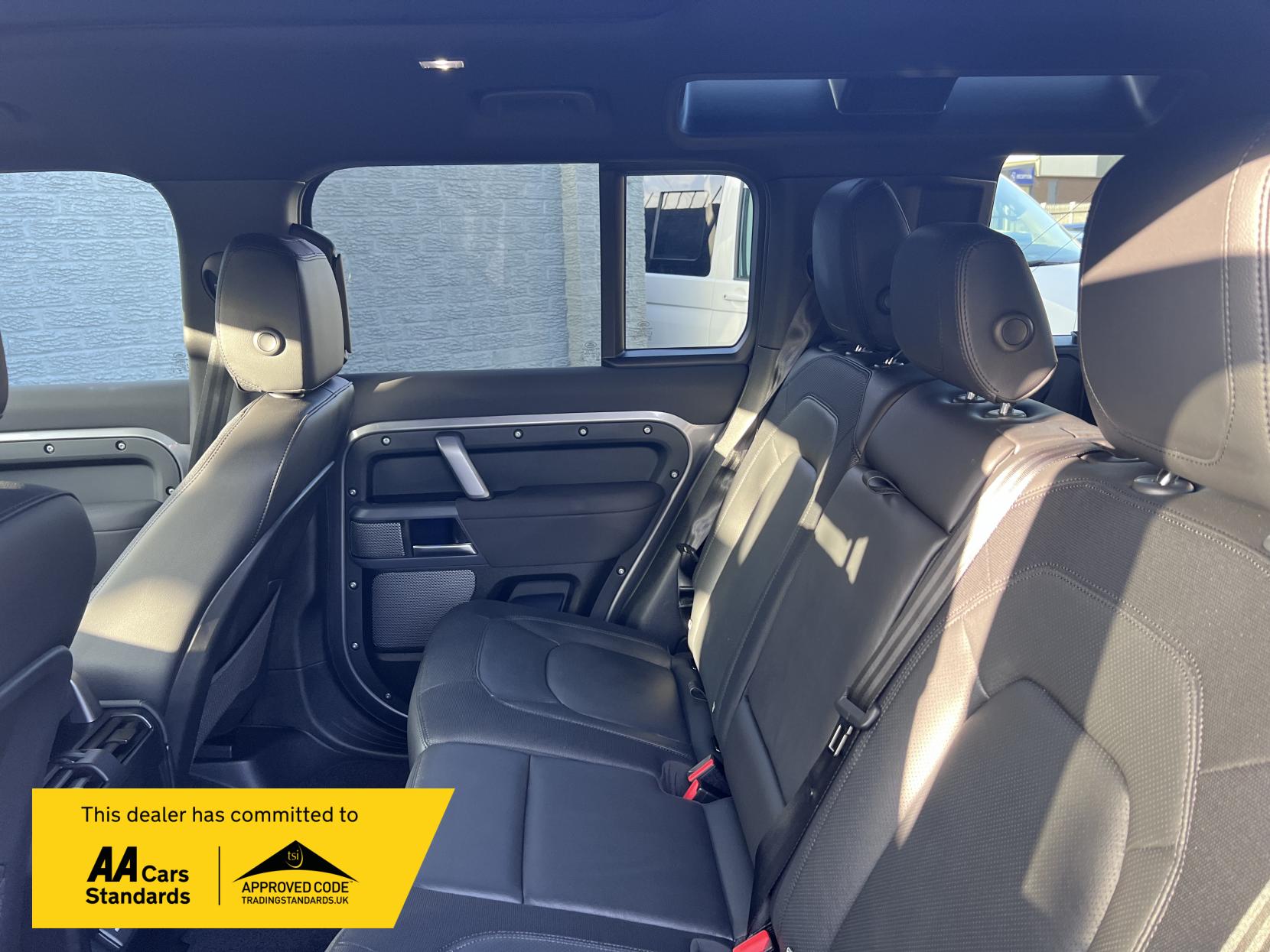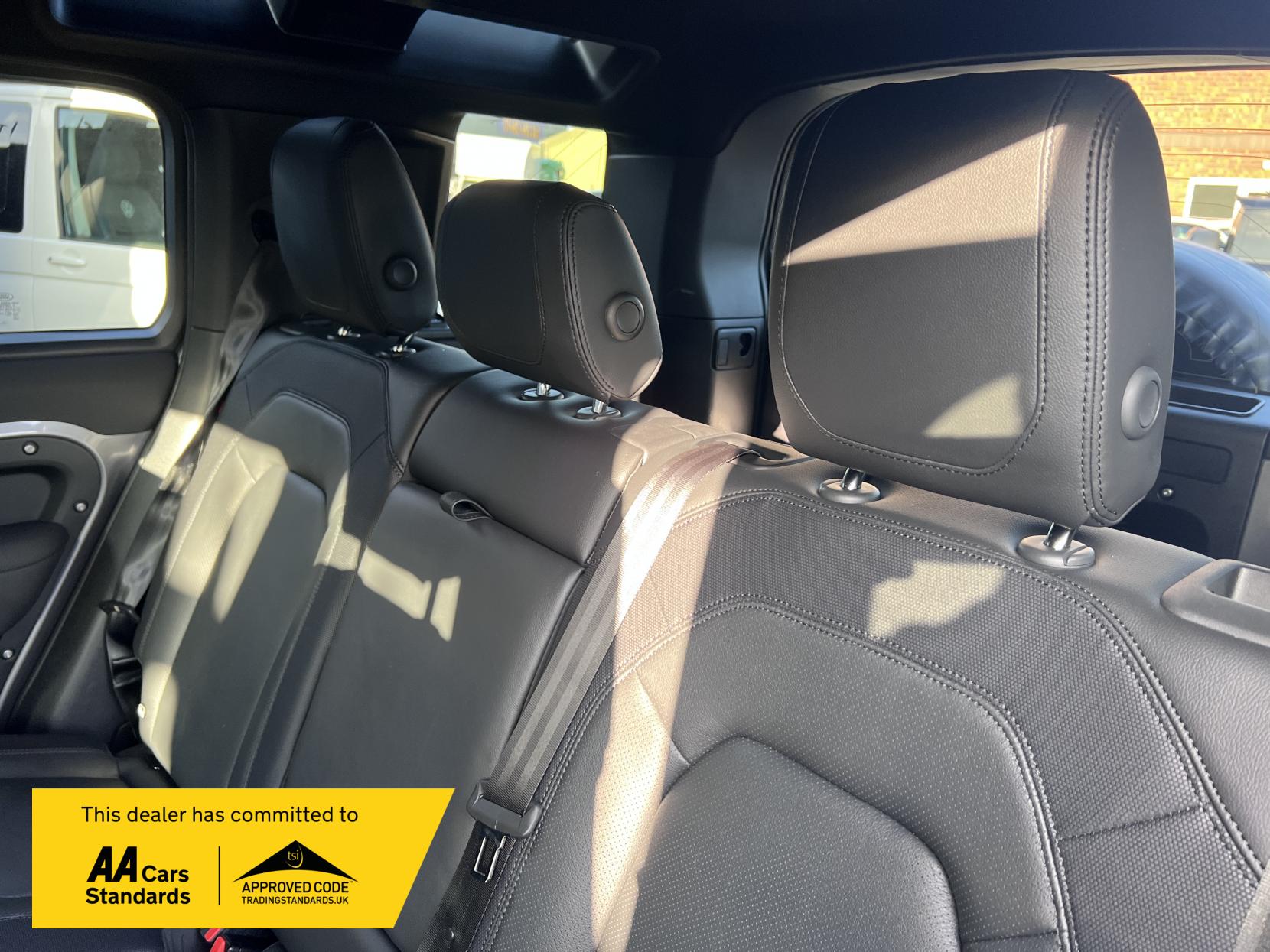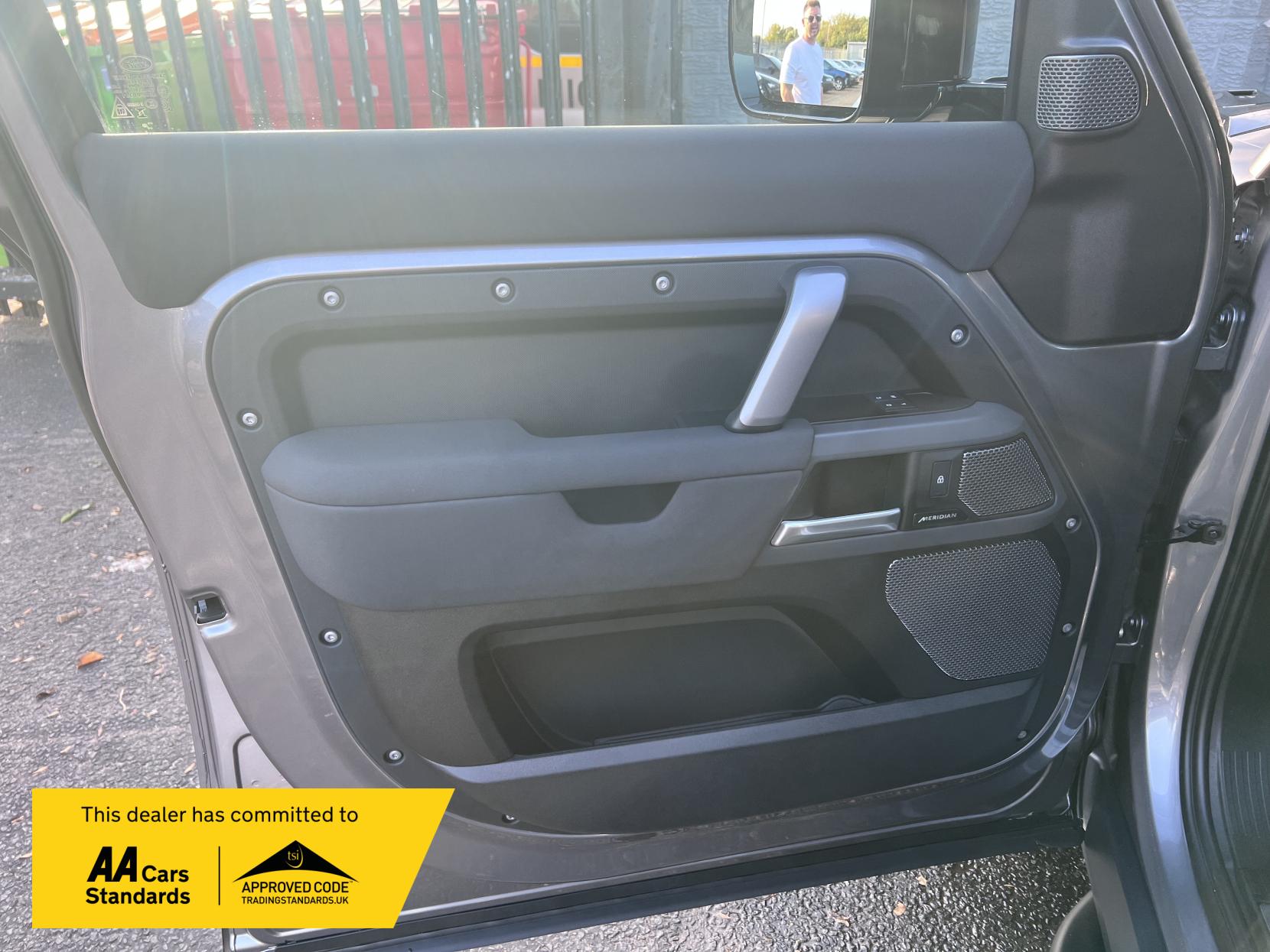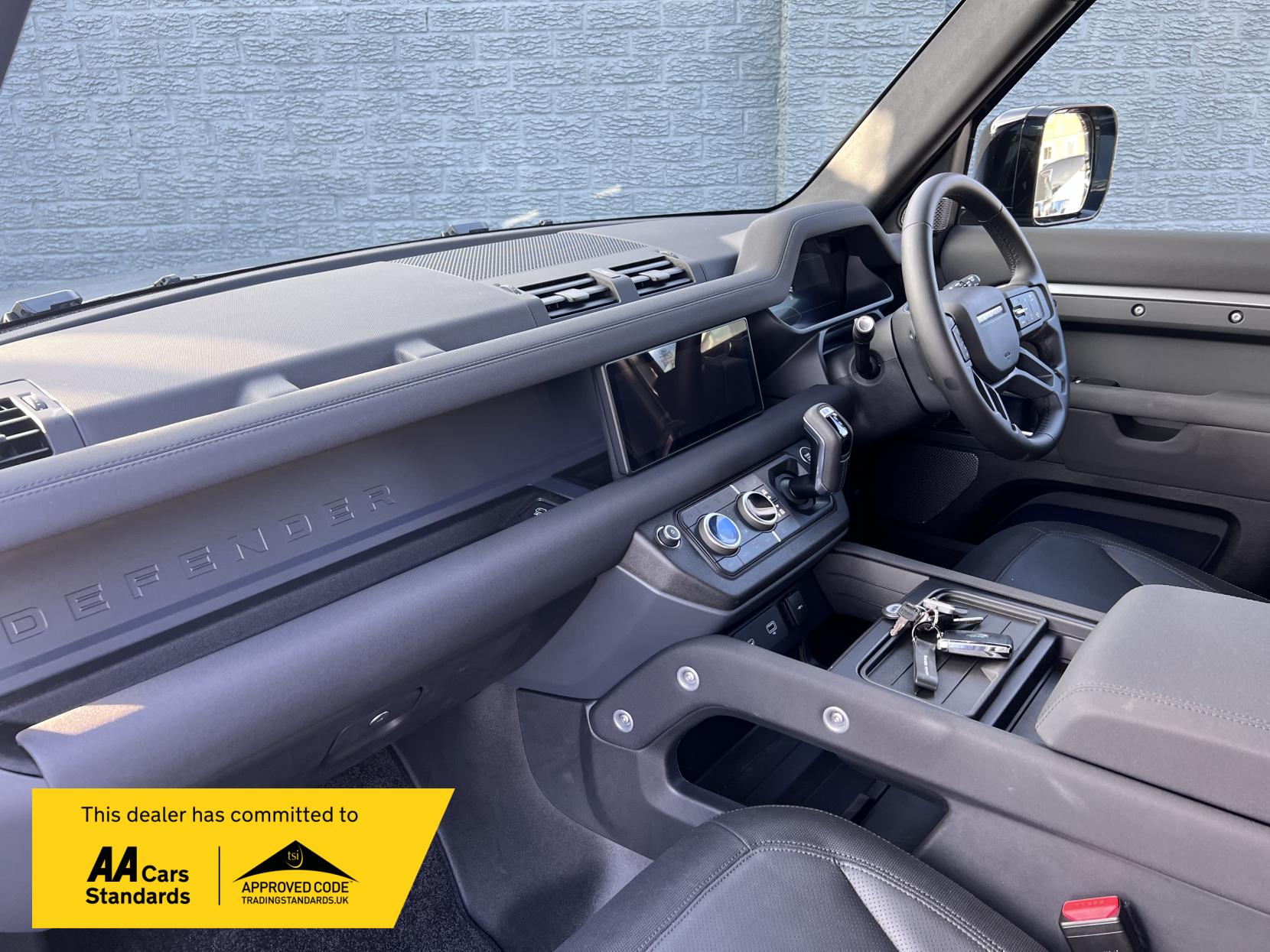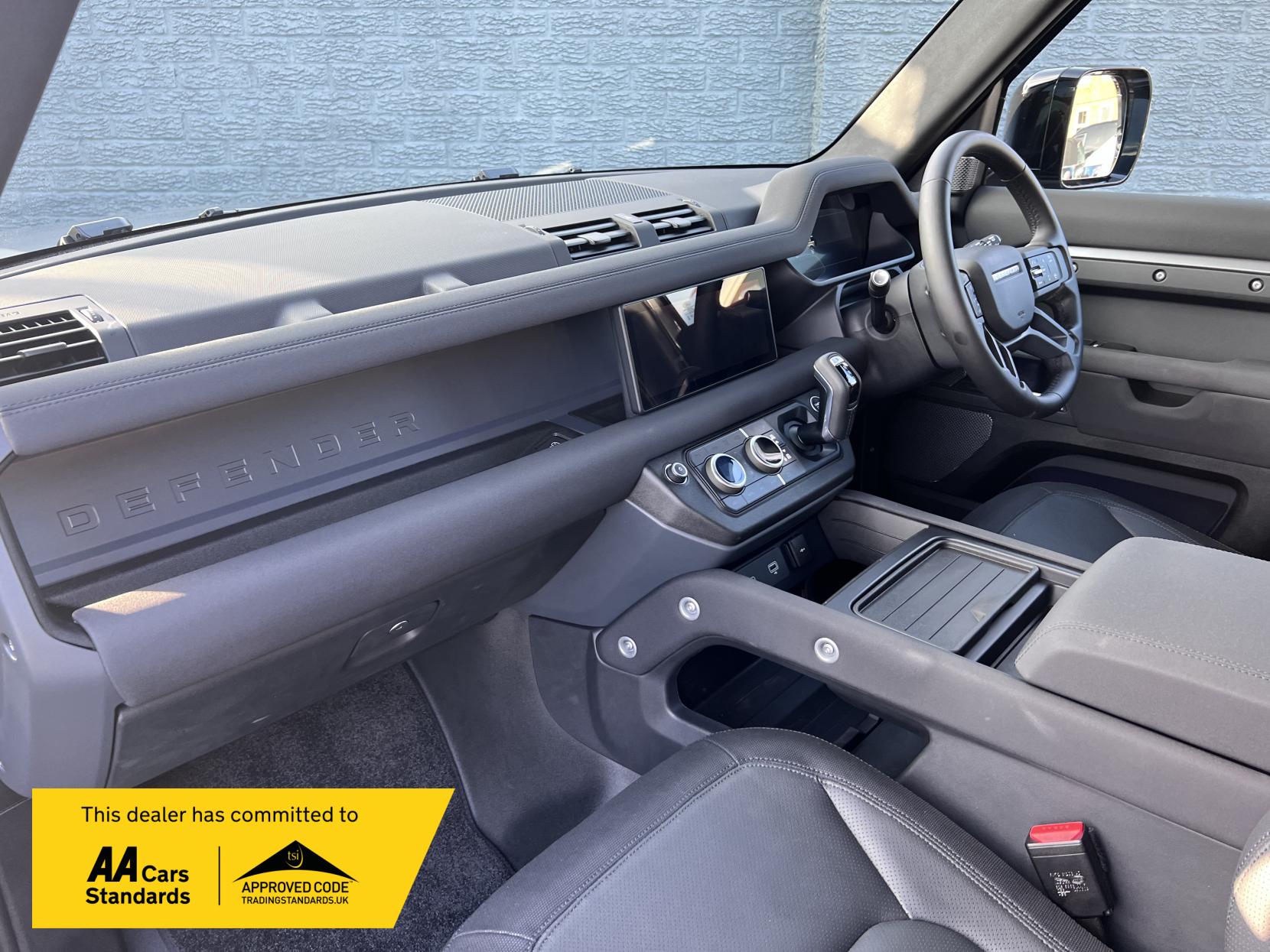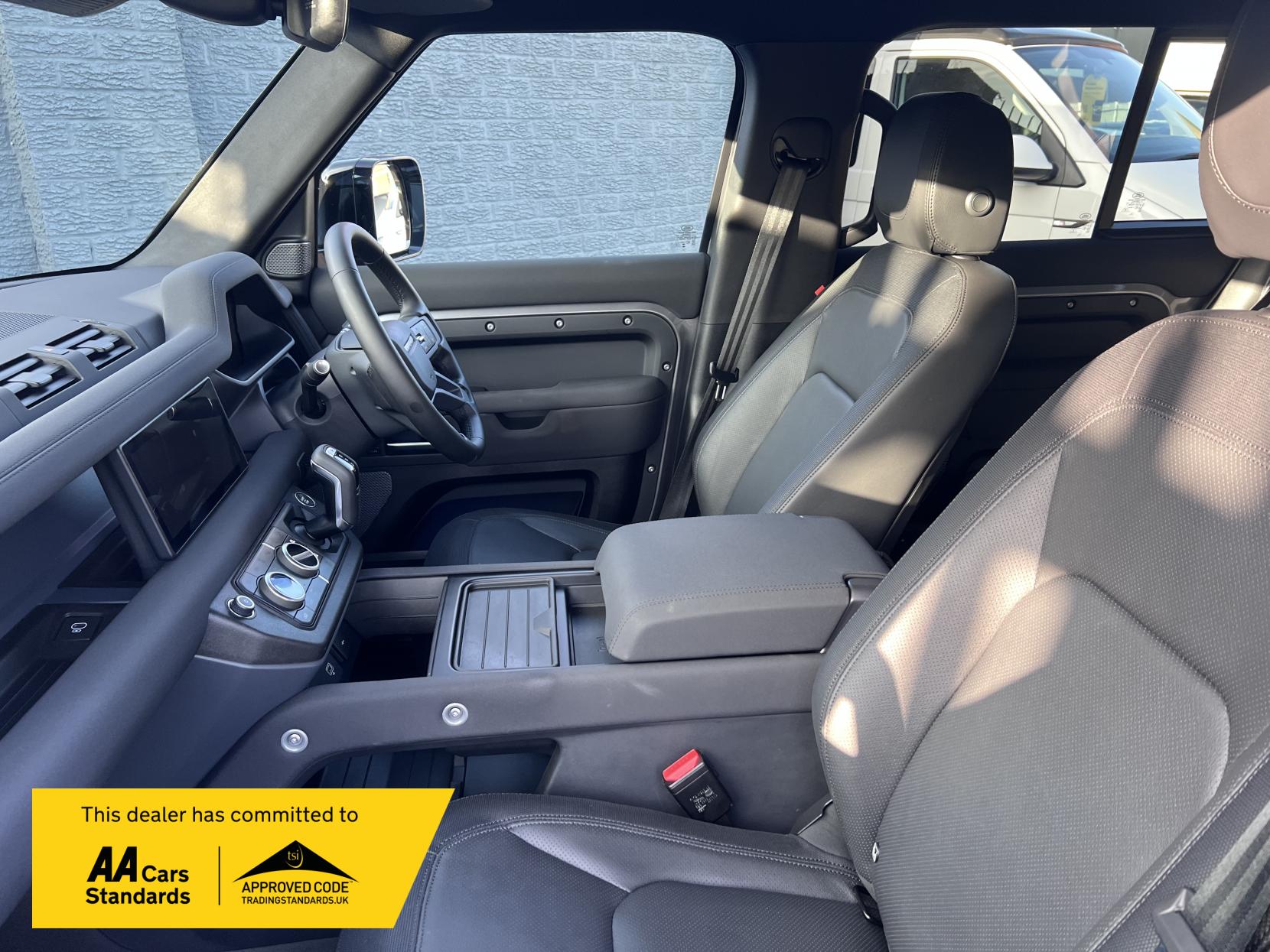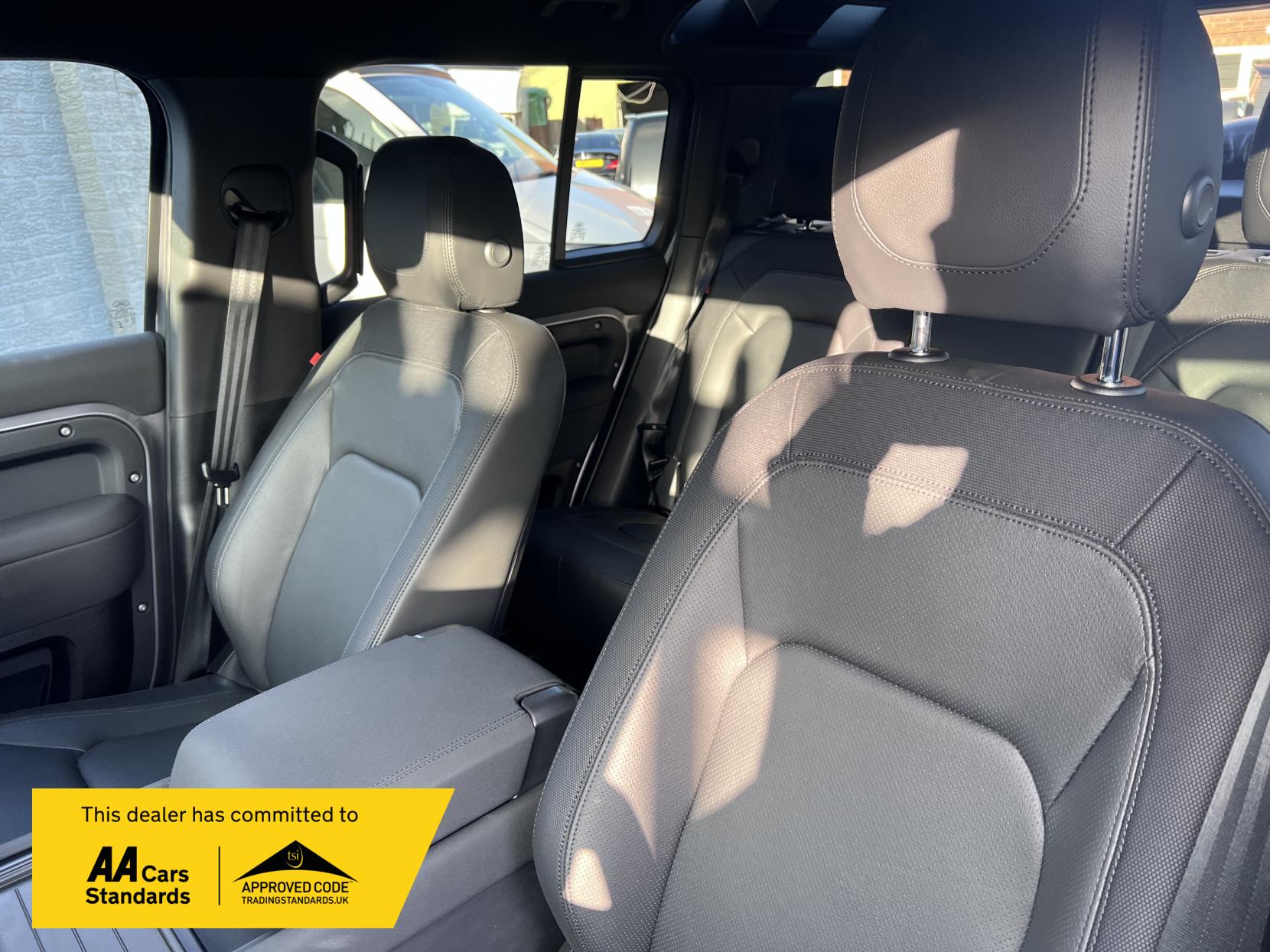 Year
2023
Mileage
99 miles
Fuel Type
Diesel
Transmission
Automatic
Drivetrain
Four Wheel Drive
Engine Size
3.0 litres
Engine Power
247 bhp
Engine Torque
420 lbs/ft
0 to 62mph
7.9 seconds
MPG
32.1 mpg
CO2 Emissions
231 g/km
Insurance Group
39E
Description
Introducing the Land Rover Defender 110 3.0 D250 MHEV X-Dynamic SE, a true embodiment of power, versatility, and rugged elegance. This SUV is designed to conquer any terrain with its exceptional performance and cutting-edge features. With its striking Eiger Grey exterior and luxurious Grained Leather-Robustec interior in Ebony-Ebony, this Defender is a statement of style and substance.
The Rare Eiger Grey colour adds a touch of sophistication to the already iconic design of the Land Rover Defender. Its sleek and understated appearance perfectly complements the vehicle's robust capabilities, making it a standout on both city streets and off-road adventures. Whether you're navigating through urban landscapes or exploring the great outdoors, the Eiger Grey finish ensures that you'll always make a lasting impression.
Step inside the Land Rover Defender 110 3.0 D250 MHEV X-Dynamic SE and experience the ultimate in comfort and refinement. The optional Grained Leather-Robustec interior in Ebony-Ebony exudes luxury and durability, providing a sumptuous environment for both driver and passengers. Crafted with meticulous attention to detail, this premium leather upholstery enhances the overall driving experience, making every journey a pleasure.
Now, let's delve into the remarkable features of this Land Rover Defender. With a top speed of 117 mph and a fuel consumption of 32.1 mpg, this vehicle effortlessly combines power and efficiency. It is also ULEZ compliant, ensuring that you can navigate through urban areas without any restrictions or additional charges. With seating for five and five doors, the Defender 110 offers ample space for both passengers and cargo, making it perfect for family adventures or weekend getaways.
Built to tackle any terrain, this SUV boasts a four-wheel drive drivetrain and a 3.0-litre engine that delivers an impressive 247 bhp and 420 lbs/ft of torque. The Land Rover Defender 110 3.0 D250 MHEV X-Dynamic SE accelerates from 0 to 60 mph in just 7.9 seconds, providing exhilarating performance both on and off the road. Its rugged capabilities are further enhanced by its automatic transmission, ensuring seamless gear changes and effortless driving.
With only 99 miles on the clock, this Land Rover Defender is practically brand new, ready to embark on countless adventures with its lucky owner. Its diesel fuel type guarantees optimal efficiency and reliability, while its 2023 year model ensures that you'll be driving a vehicle equipped with the latest technology and safety features.
Don't miss out on the opportunity to own this exceptional Land Rover Defender 110 3.0 D250 MHEV X-Dynamic SE. With its unparalleled performance, luxurious interior, and striking design, it is the perfect companion for those who seek both style and substance in their vehicle. Take the first step towards owning this extraordinary SUV and contact us today to arrange a test drive. Adventure awaits!
This car will come with the remaining Landrover warranty, Landrover warranty and 12 months free AA cover as we are an AA Approved Dealer.
We also offer great rates of finance on any car from 9.9% APR.