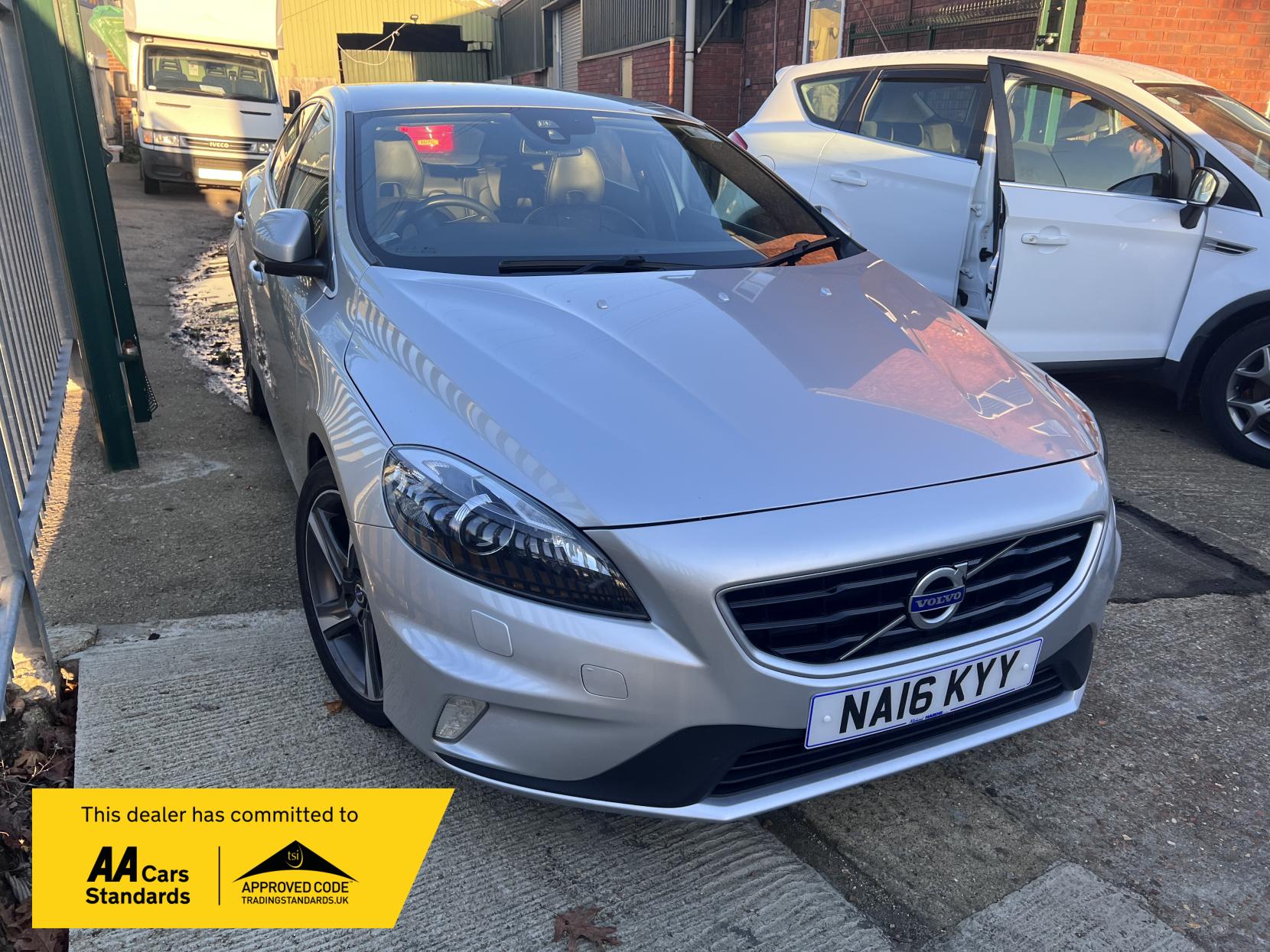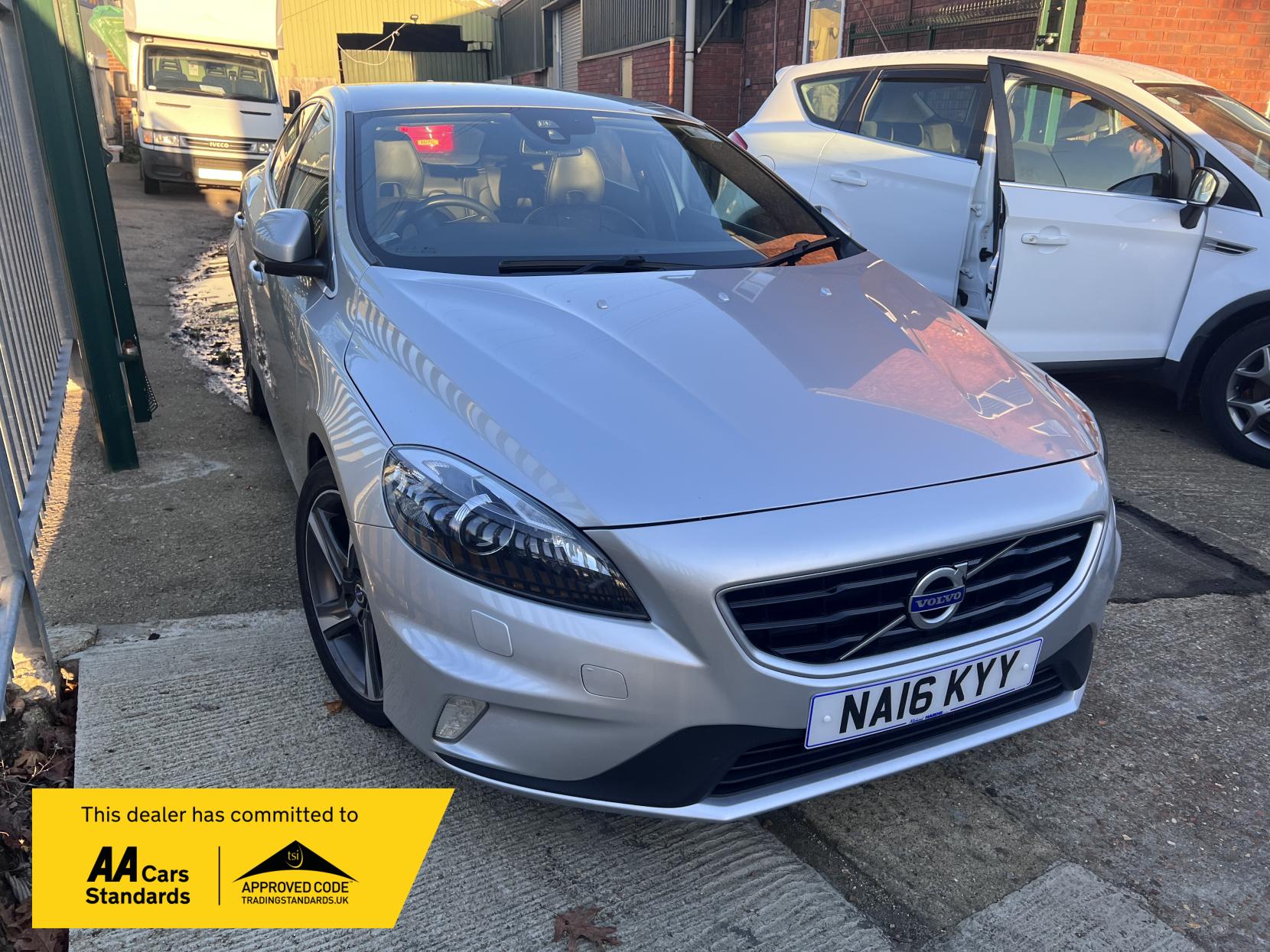 Year
2016
Mileage
117,832 miles
Fuel Type
Diesel
Transmission
Manual
Drivetrain
Front Wheel Drive
Engine Size
2.0 litres
Engine Power
118 bhp
Engine Torque
207 lbs/ft
0 to 62mph
9.8 seconds
MPG
78.5 mpg
CO2 Emissions
94 g/km
Insurance Group
18E
Vehicle has been sold!
If you are interested in this vehicle please contact us, we may already have similar vehicles being prepared for sale or we may be able to source a similar vehicle to suit your exact requirements.
Request Callback!
Description
Introducing the Volvo V40 2.0 D2 R-Design Lux, a sleek and stylish hatchback that combines performance, comfort, and safety in one impressive package. With its striking Bright Silver exterior and R-Design Leather Sports - Charcoal interior, this 2016 model is sure to turn heads wherever you go.
Equipped with five seats and five doors, the Volvo V40 offers ample space for both passengers and cargo, making it perfect for everyday use or long journeys. Its hatchback body style adds practicality, allowing for easy loading and unloading of your belongings.
Under the hood, you'll find a powerful yet fuel-efficient 2.0-litre diesel engine, delivering 118 bhp and 207 lbs/ft of torque. With a manual transmission and front-wheel drive, this V40 offers a dynamic driving experience, with an acceleration of 9.8 seconds and a top speed of 118 mph.
One of the standout features of this V40 is its impressive fuel consumption of 78.5 mpg, ensuring that you can enjoy long drives without worrying about frequent refueling stops. This makes it an ideal choice for those looking to save on fuel costs while still enjoying a thrilling driving experience.
In addition to its performance, the Volvo V40 2.0 D2 R-Design Lux comes with optional extras that enhance both style and safety. The R-Design Leather Sports - Charcoal interior adds a touch of luxury and sportiness to the cabin, elevating your driving experience. The Bright Silver exterior further enhances the V40's sleek and modern design, making it stand out from the crowd.
Furthermore, the Power Child Locks - Rear Doors provide added peace of mind for families, ensuring that little ones are safe and secure in the back seats. This feature allows you to control the rear door locks from the driver's seat, preventing accidental opening while on the move.
With its impressive performance, fuel efficiency, and stylish extras, the Volvo V40 2.0 D2 R-Design Lux is a vehicle that combines practicality and luxury seamlessly. Whether you're a family looking for a safe and spacious hatchback or an individual seeking a thrilling driving experience, this V40 is sure to exceed your expectations.
This car will come with 12 months MOT, serviced up to date, 6 months warranty and 12 months free AA cover as we are an AA Approved Dealer.
We also offer great rates of finance on any car from 9.9% APR.