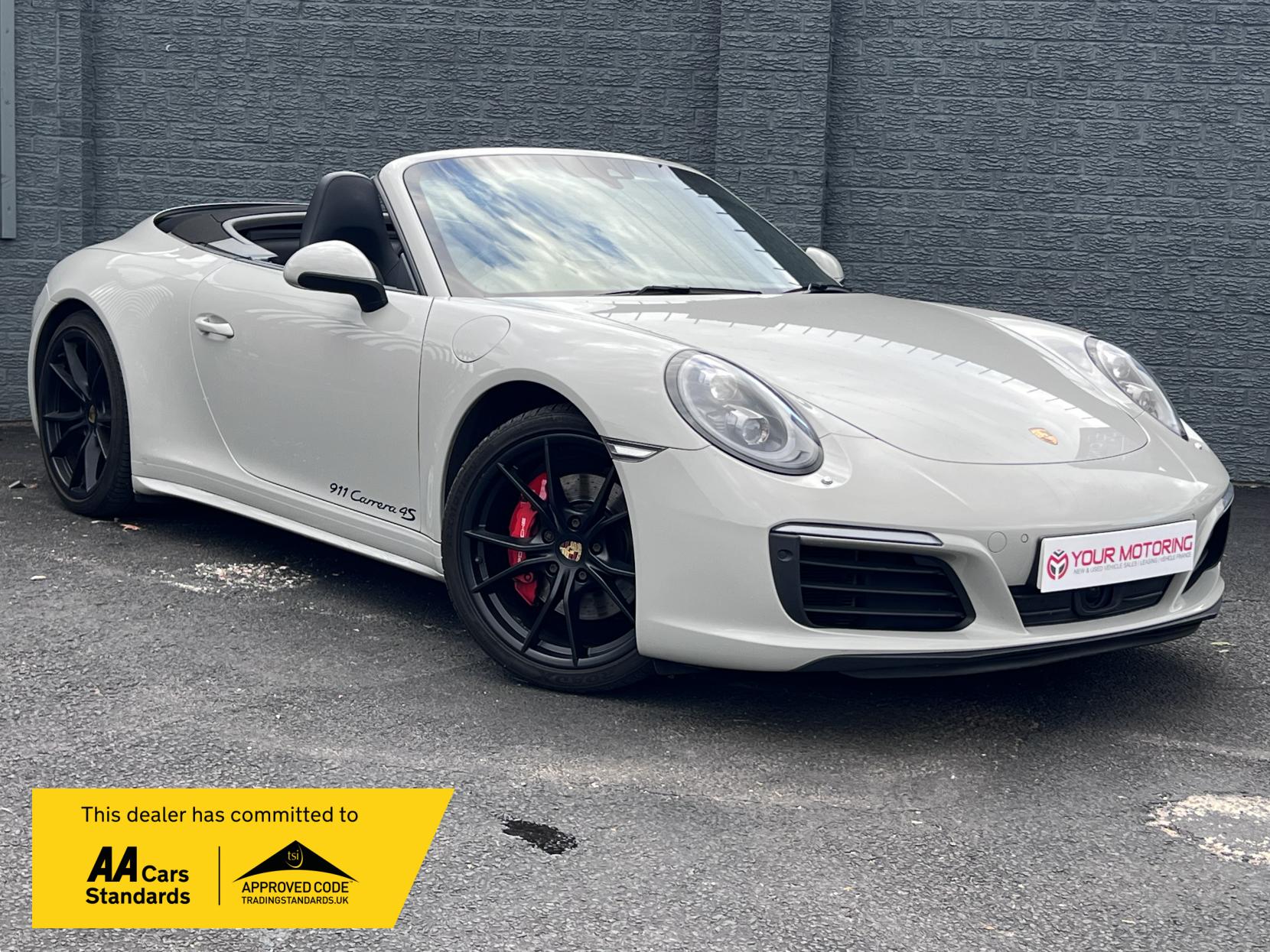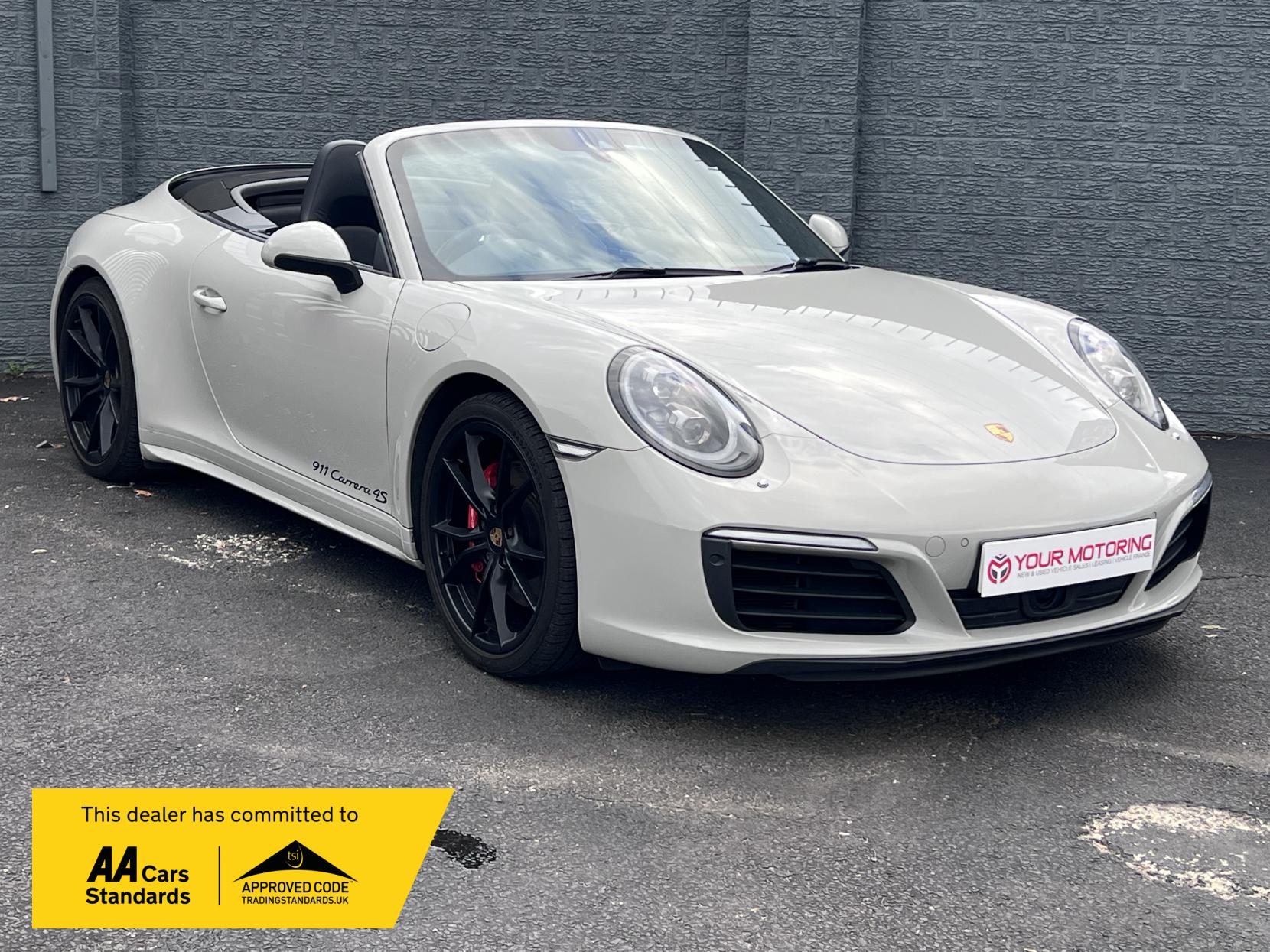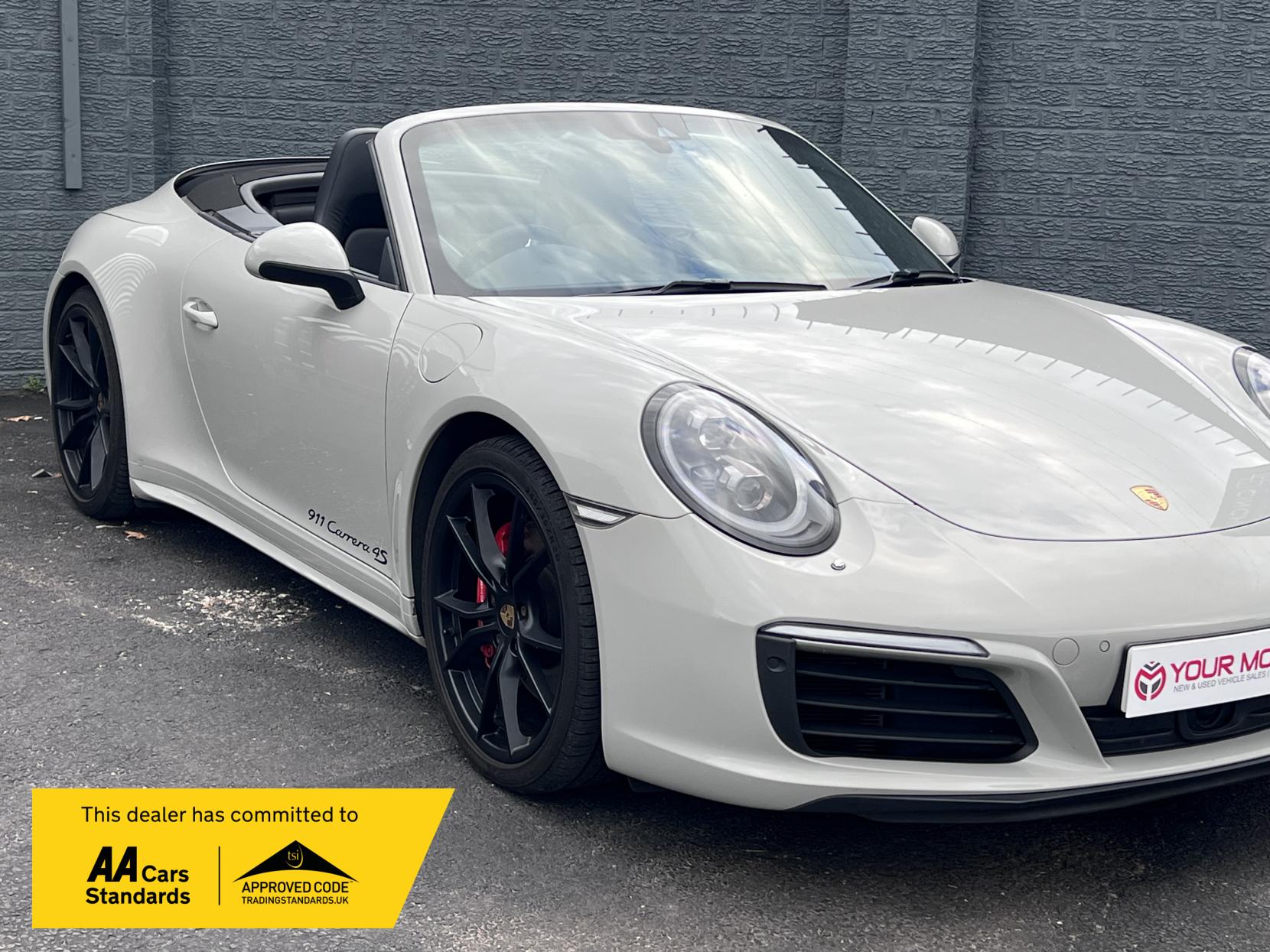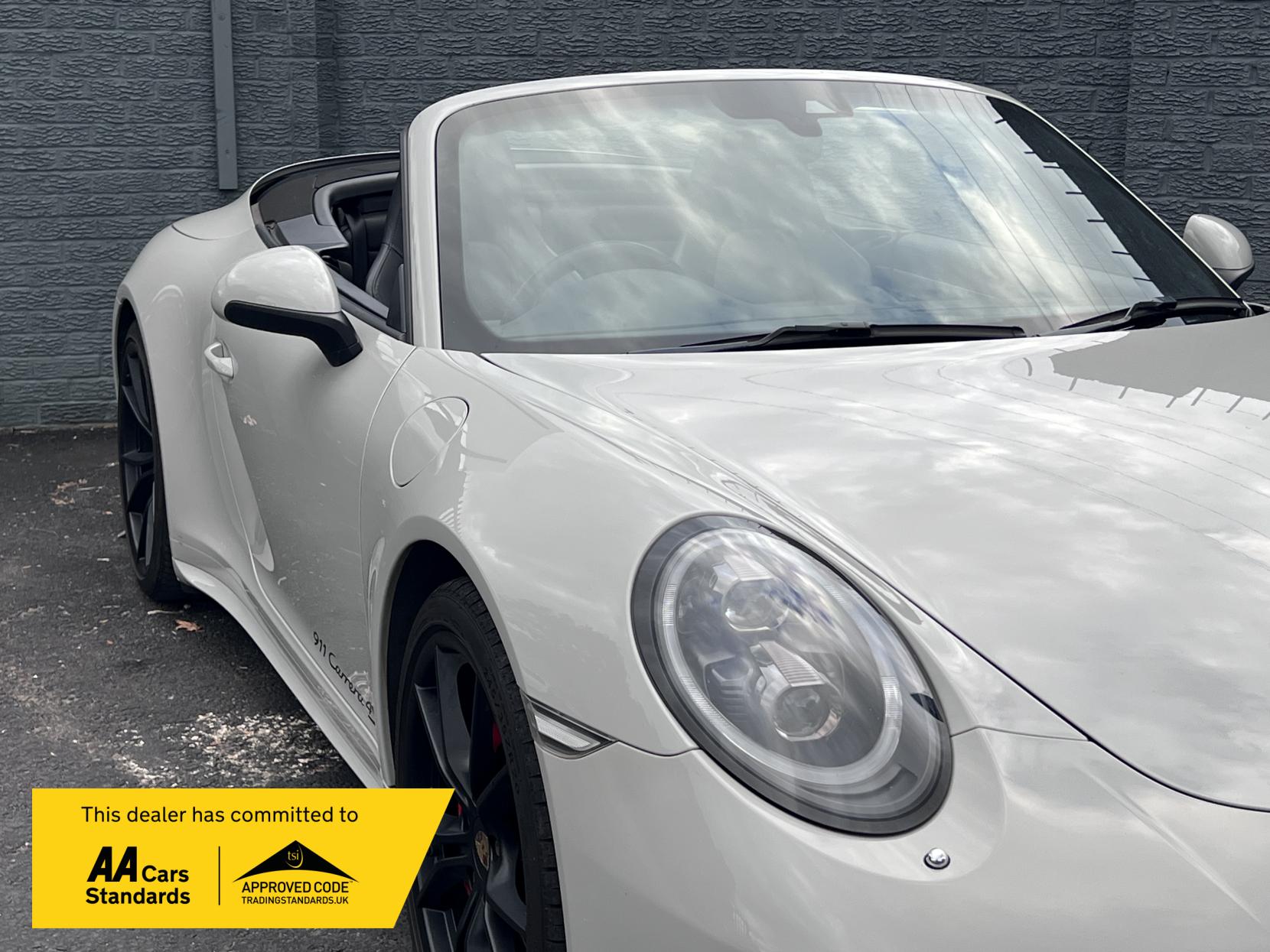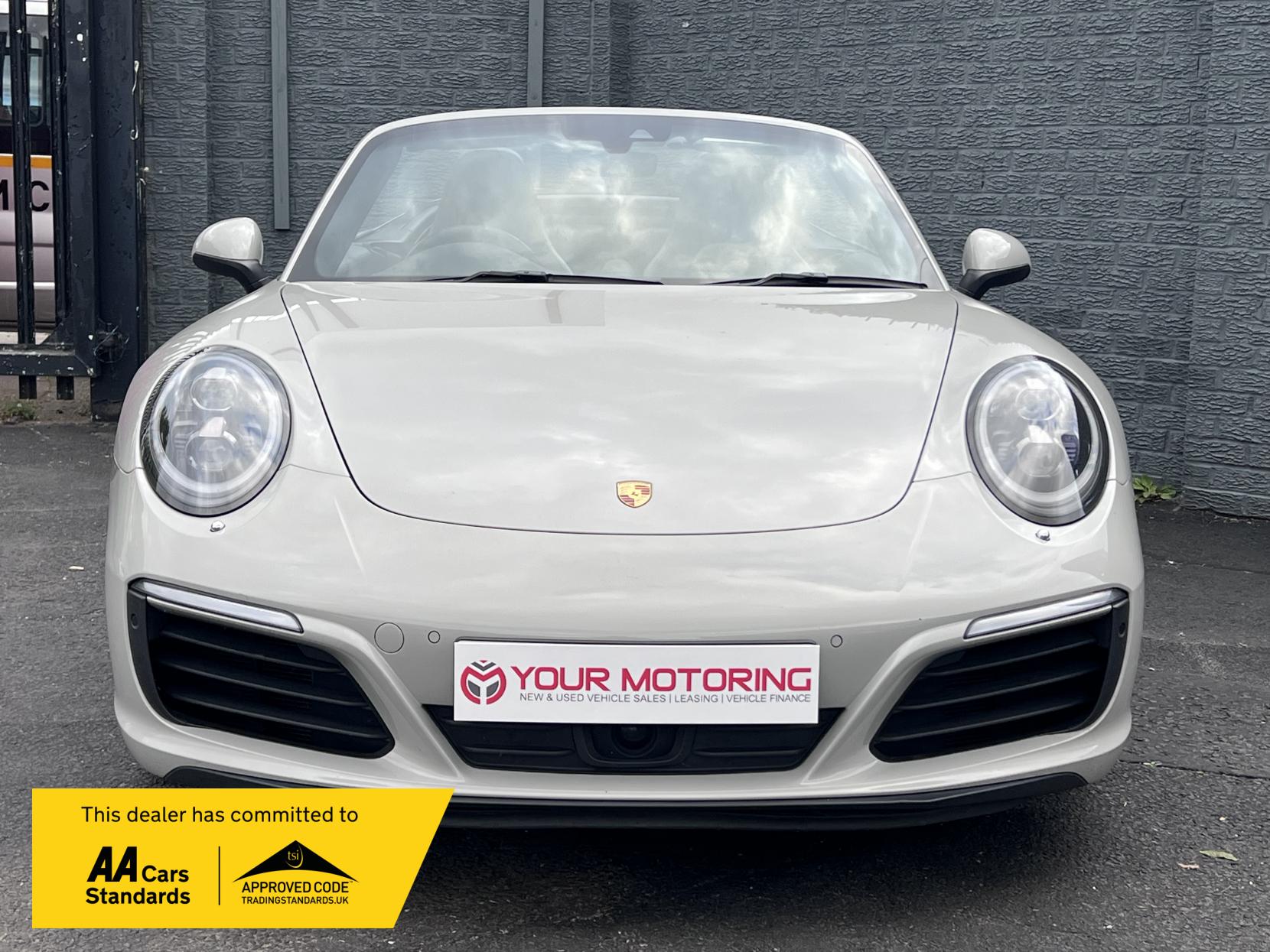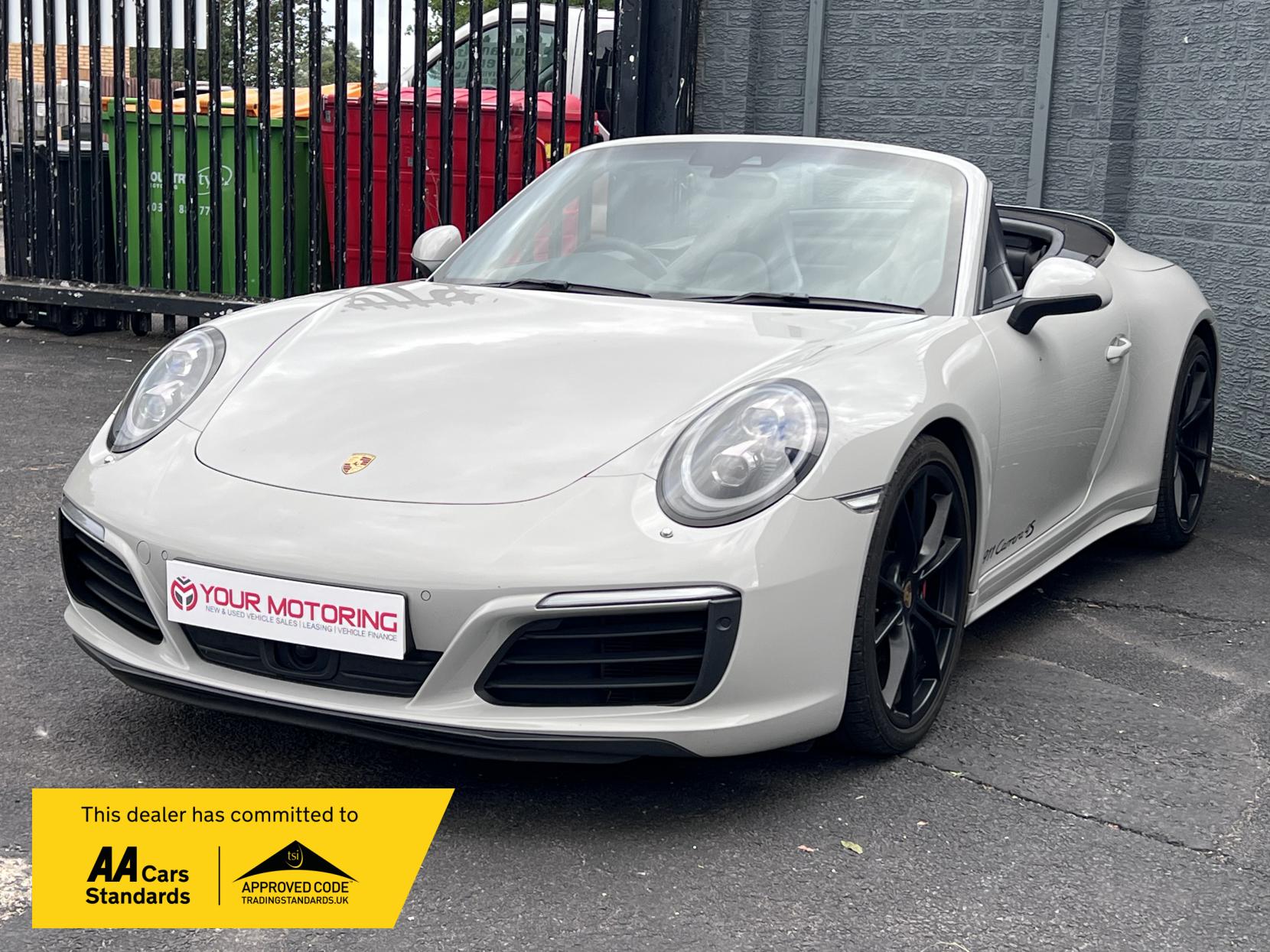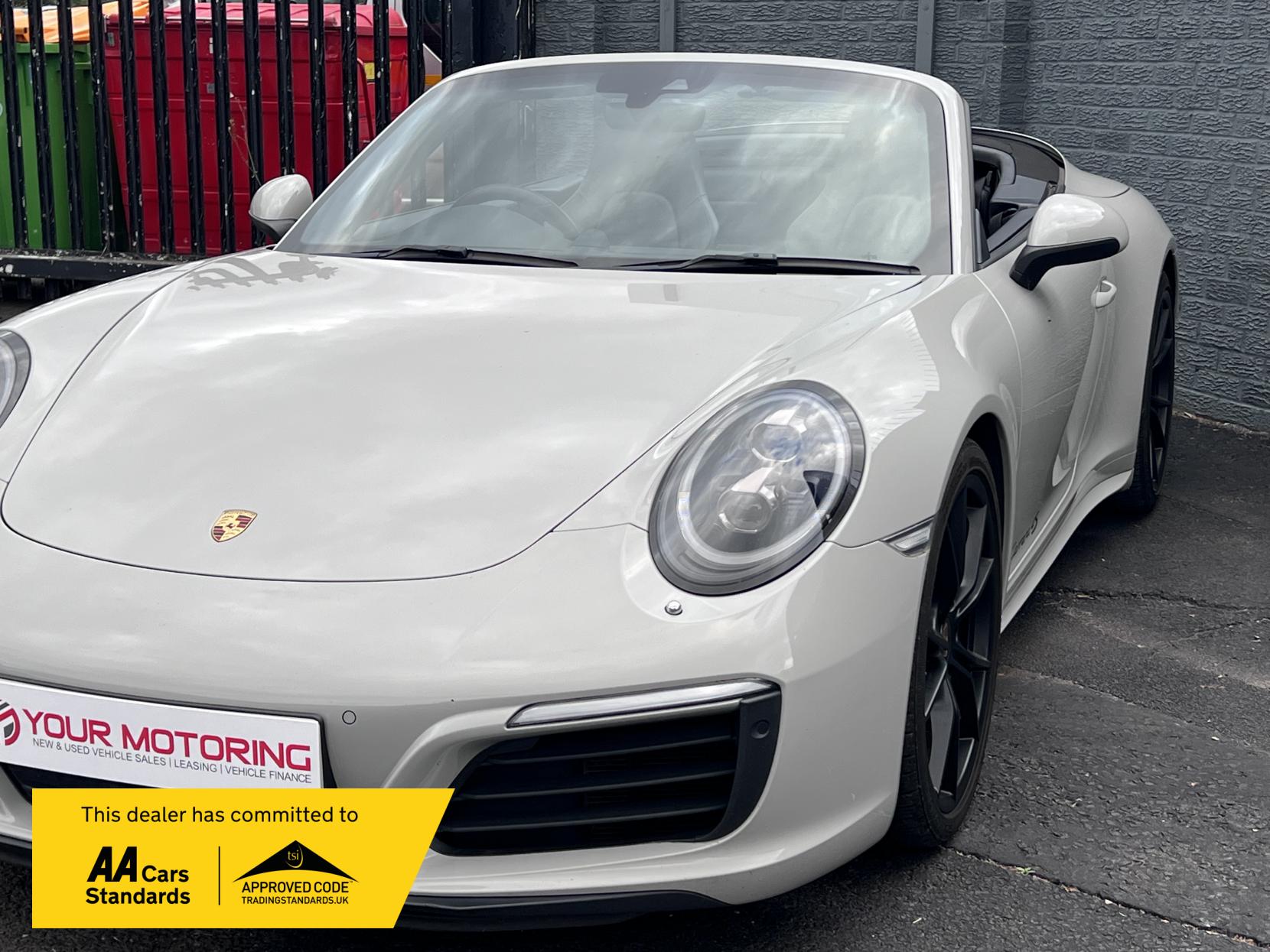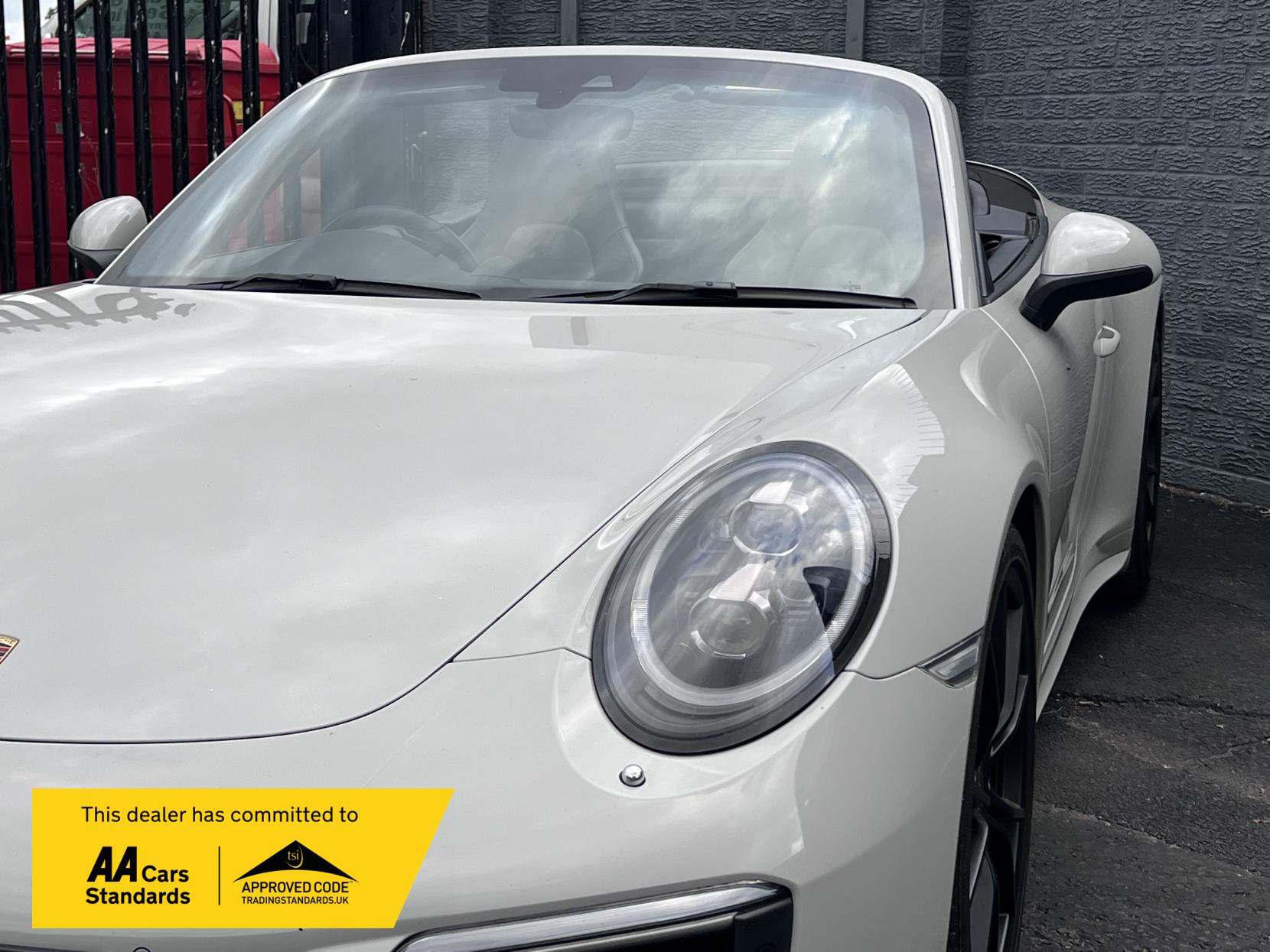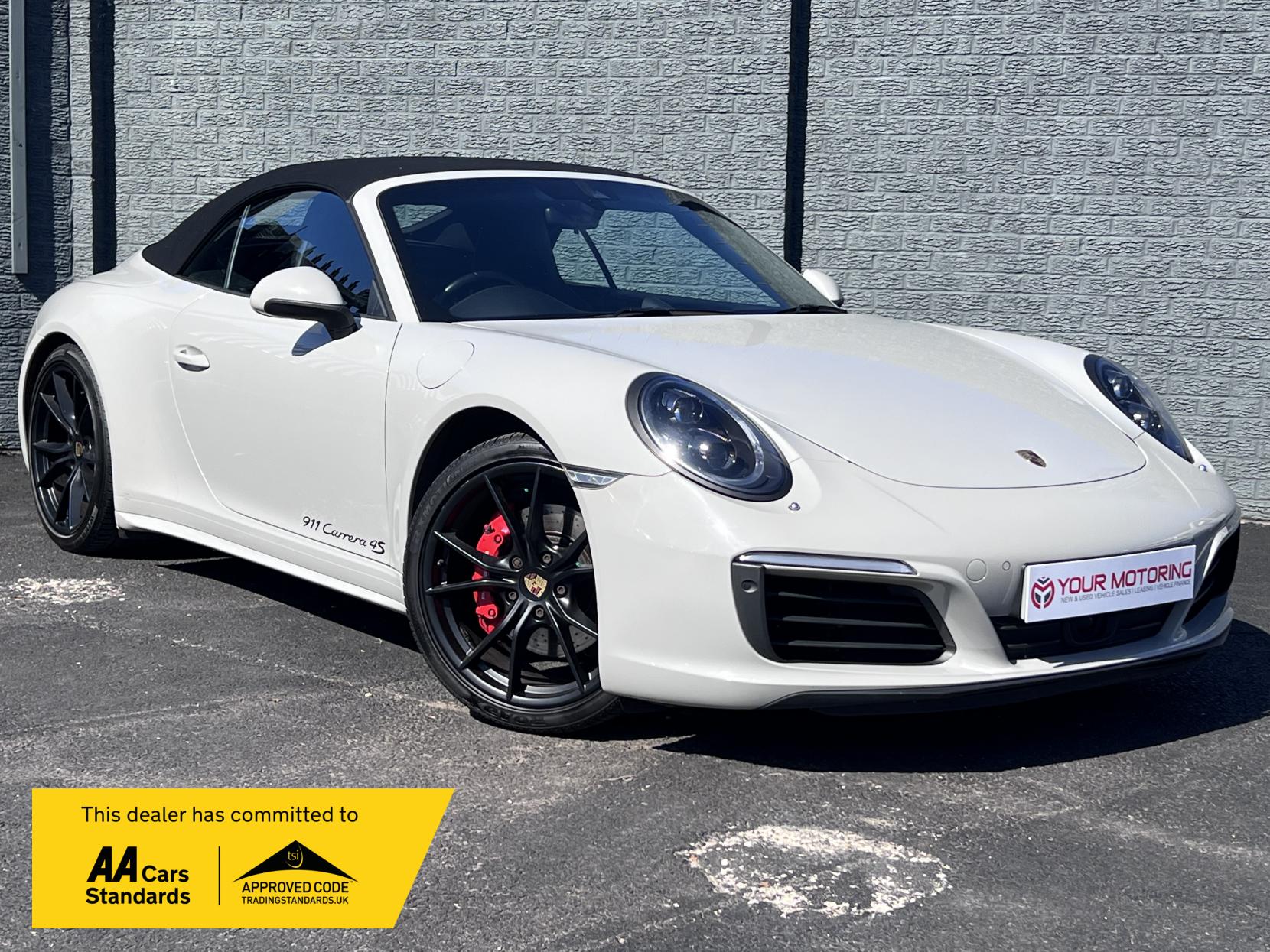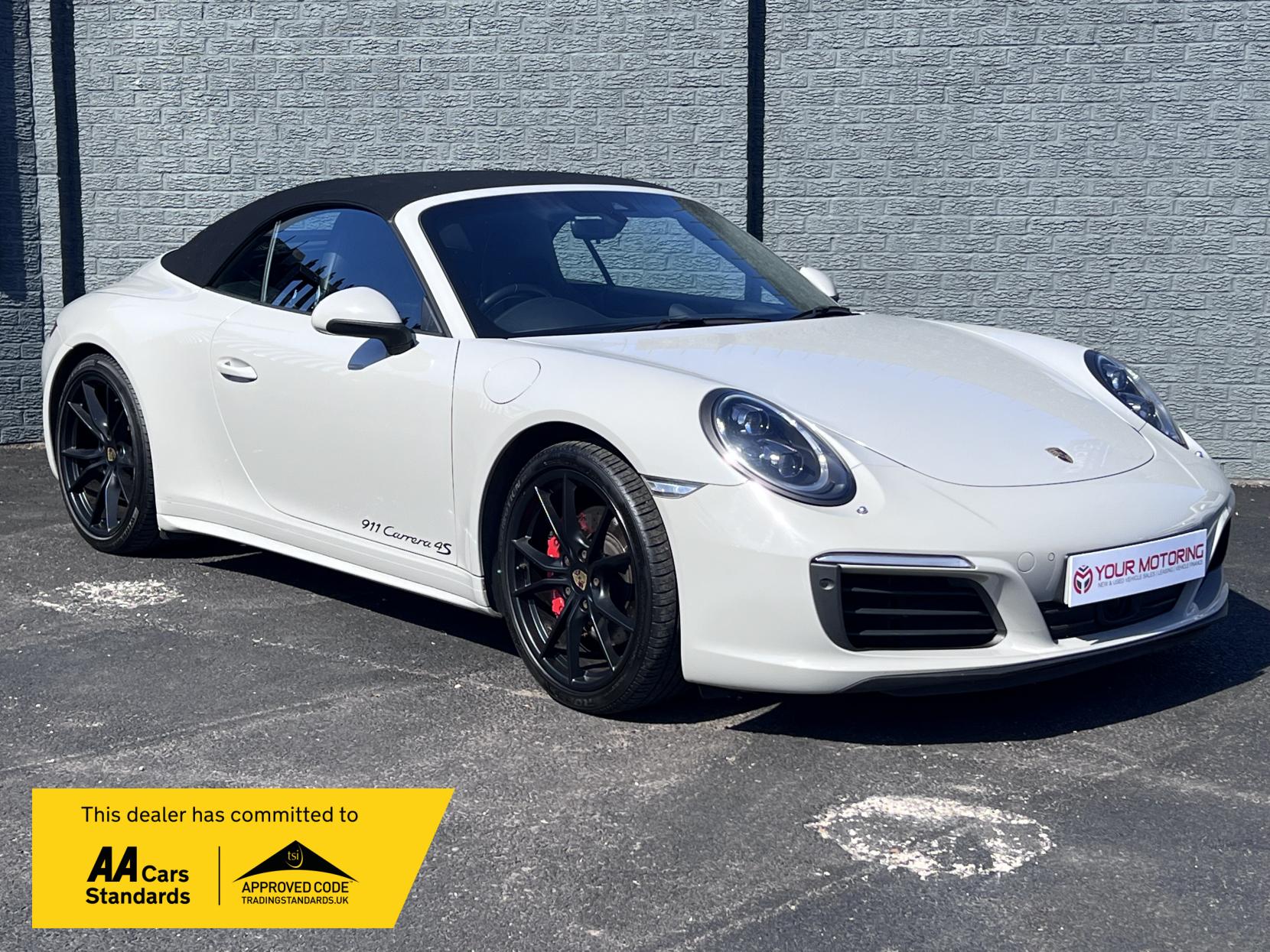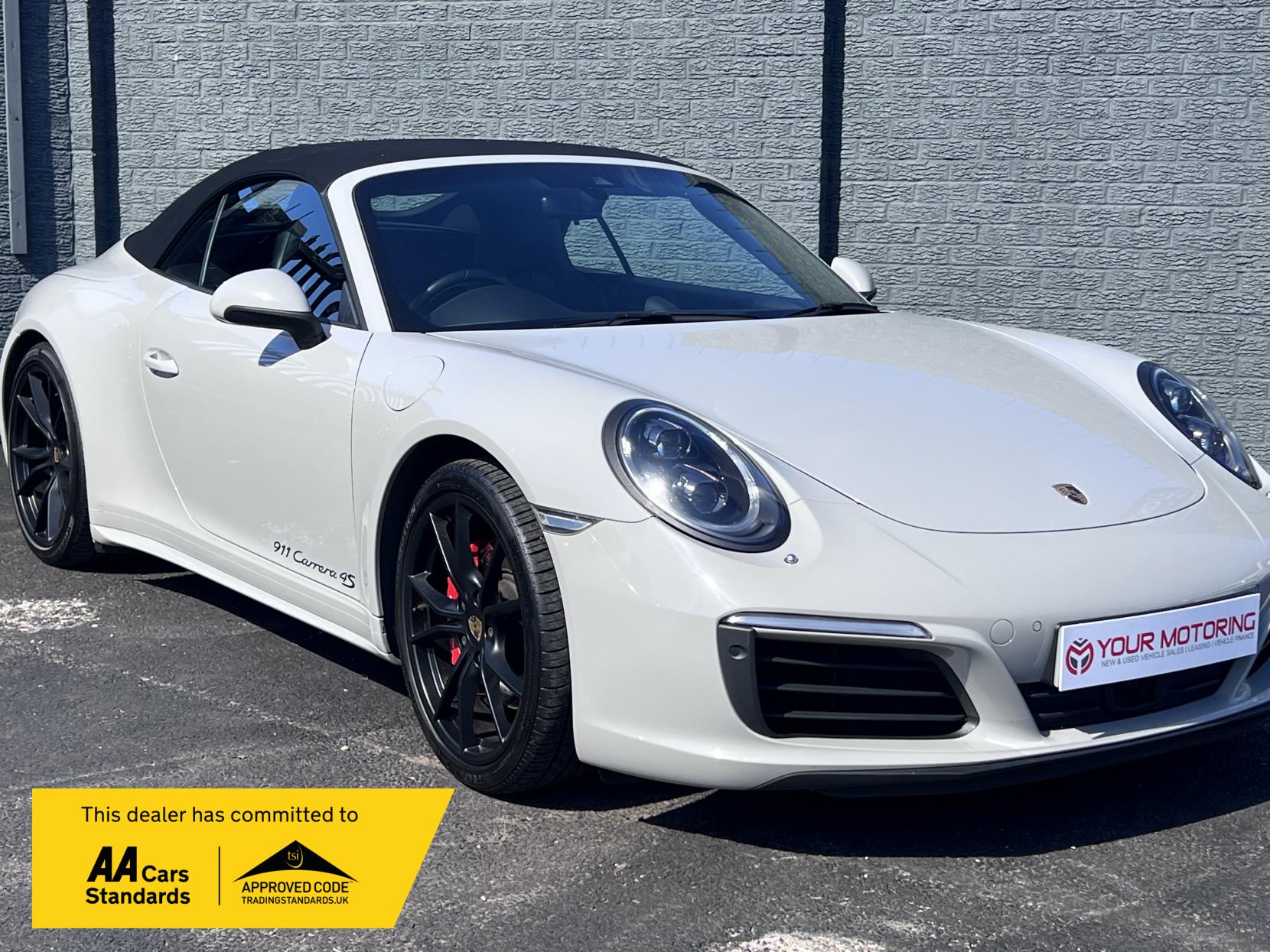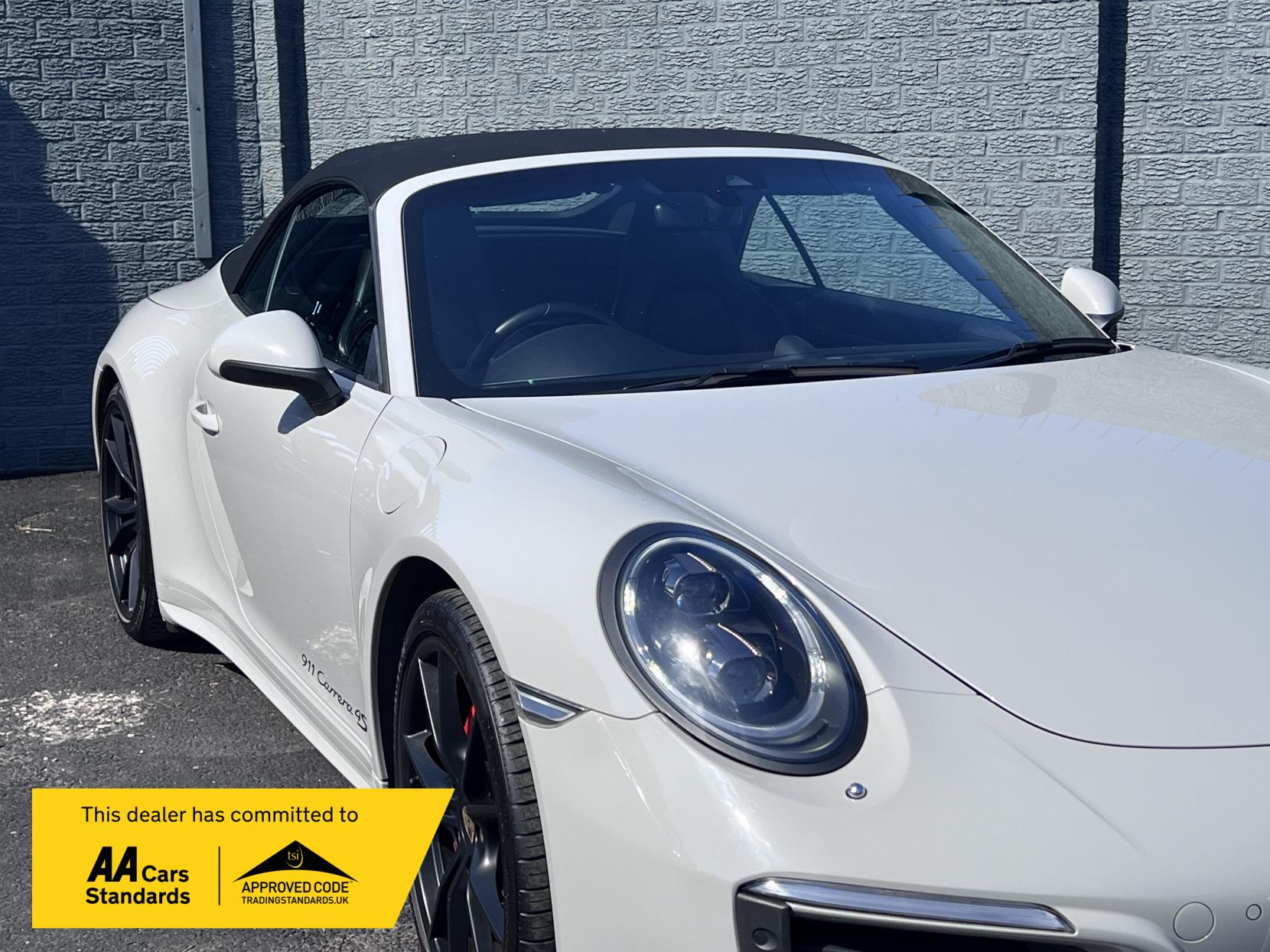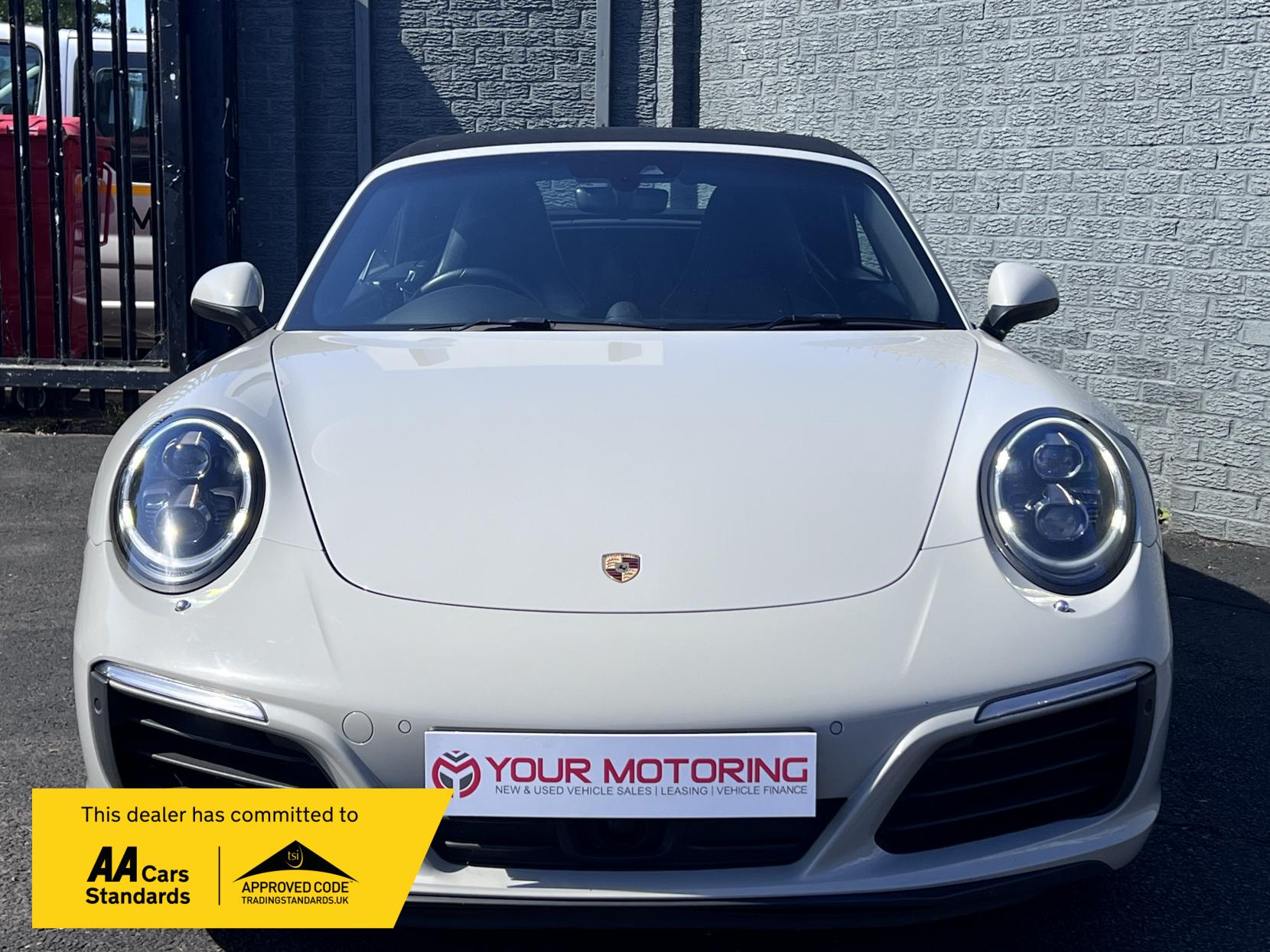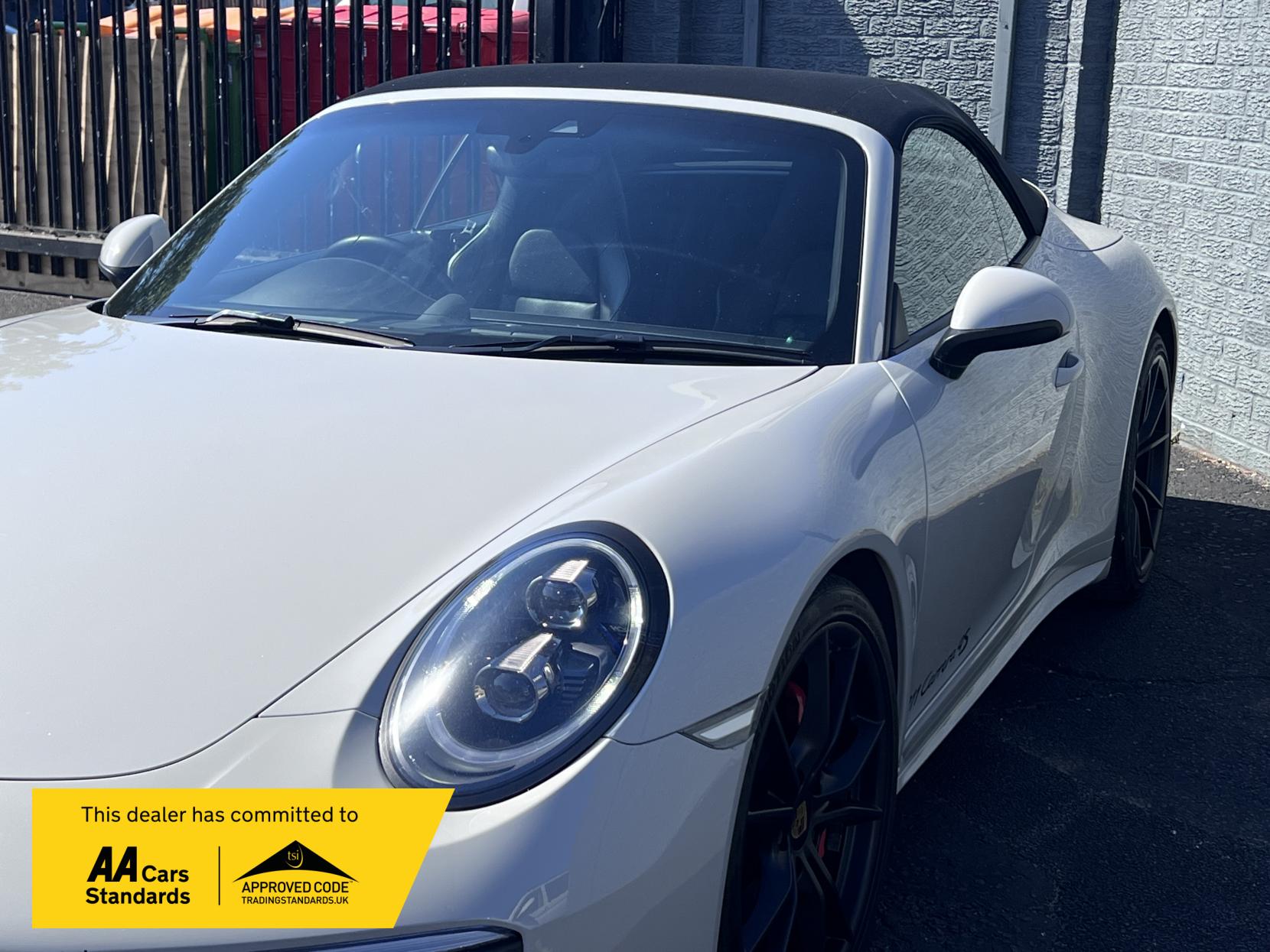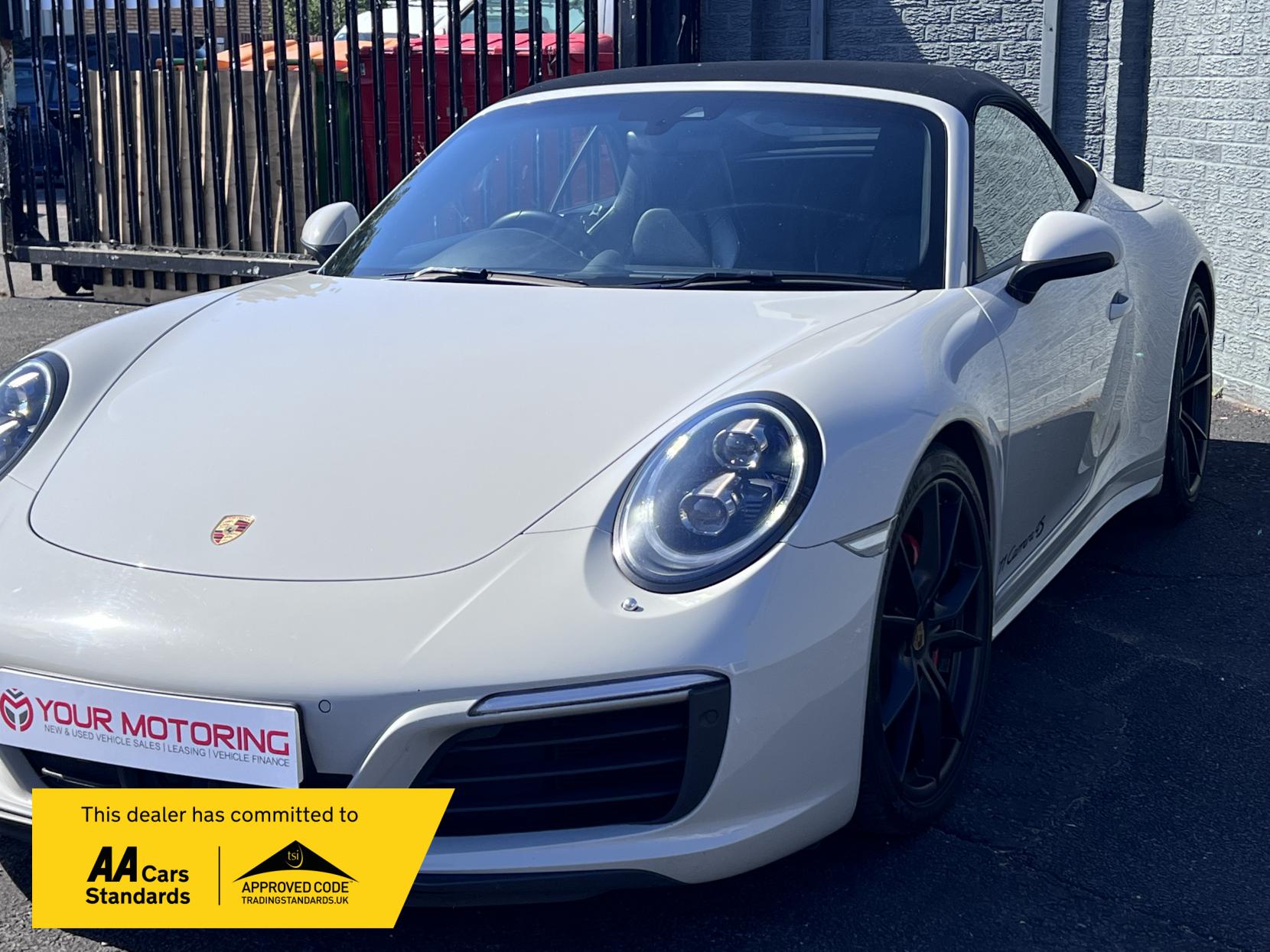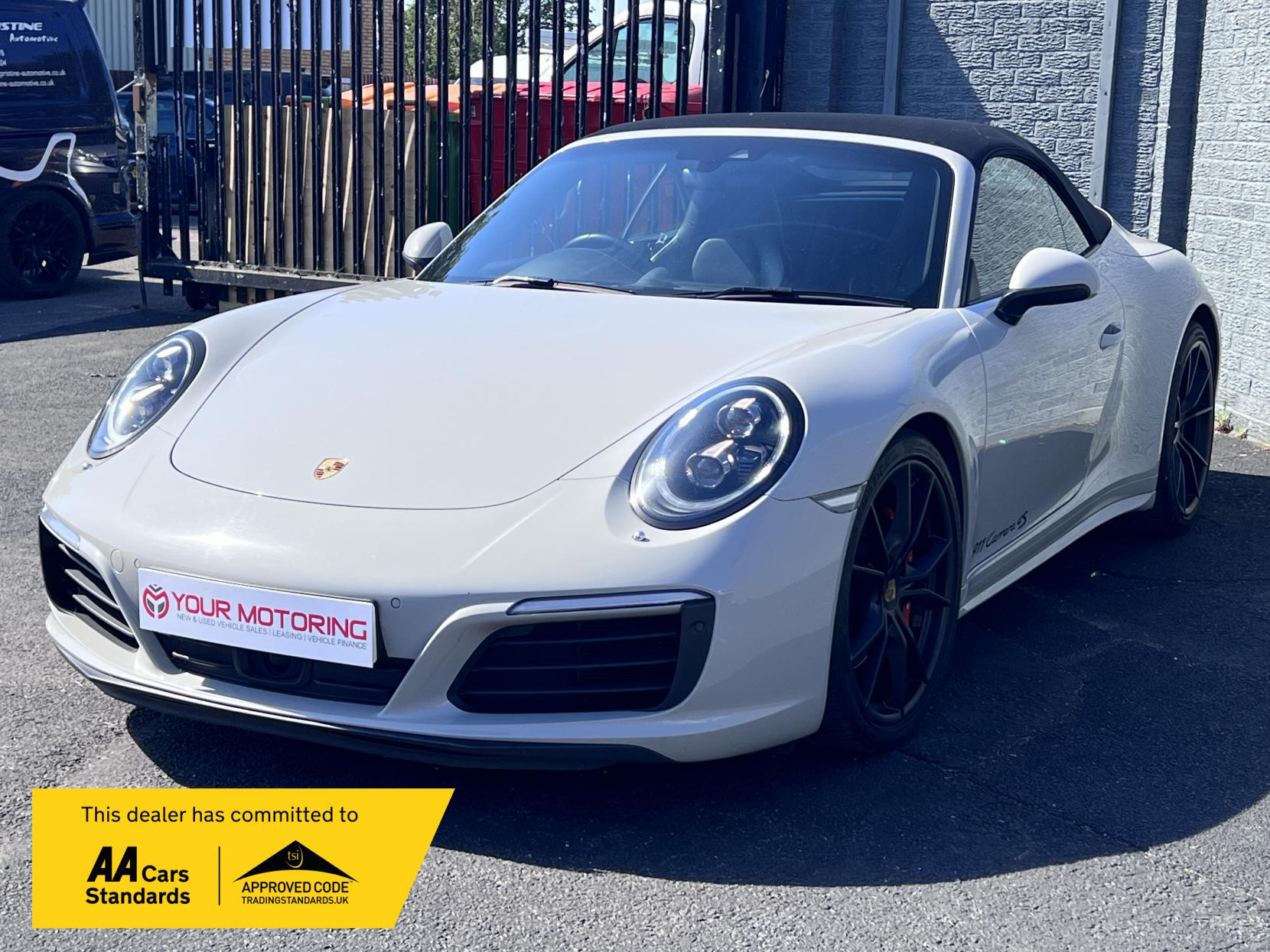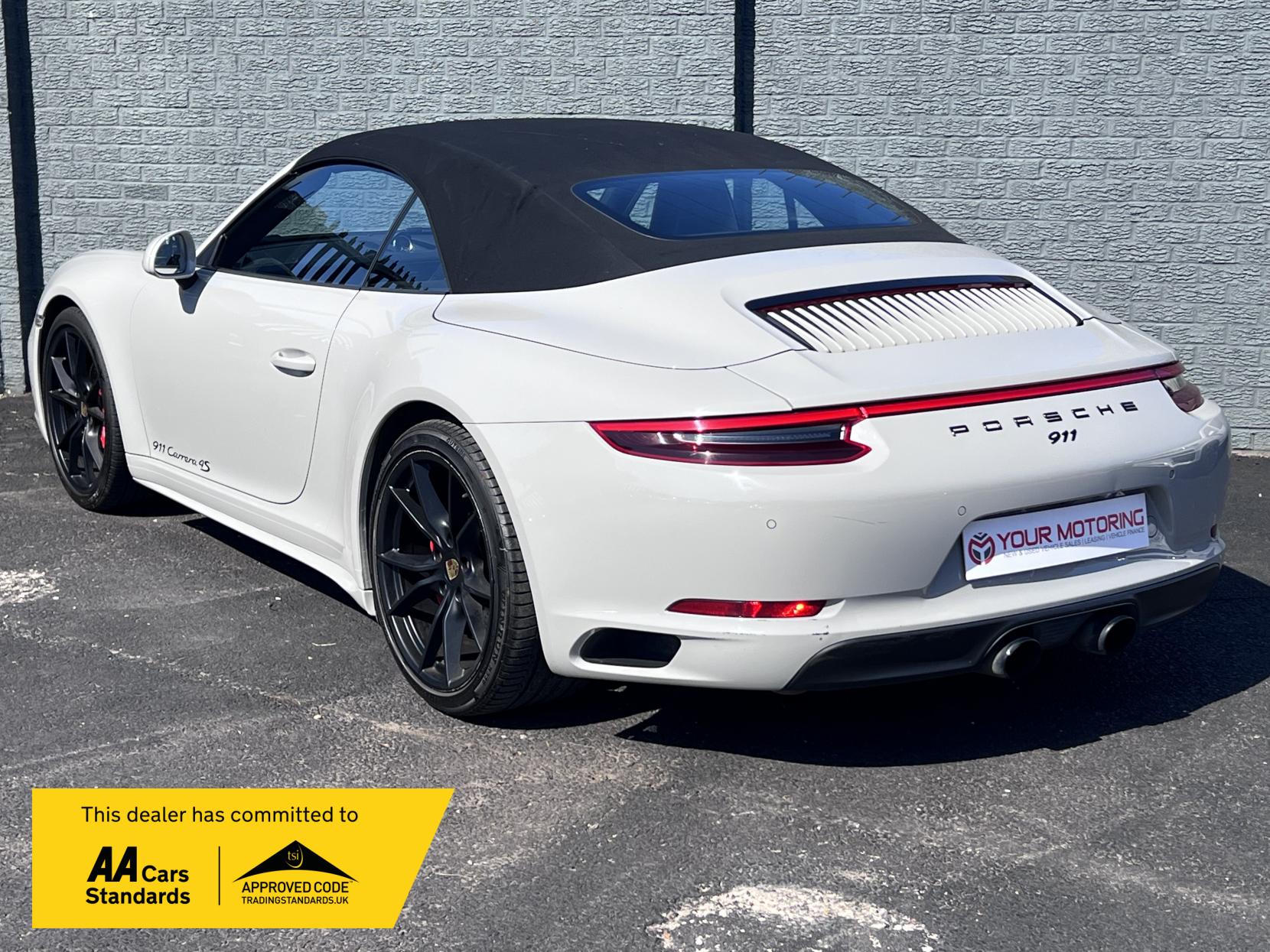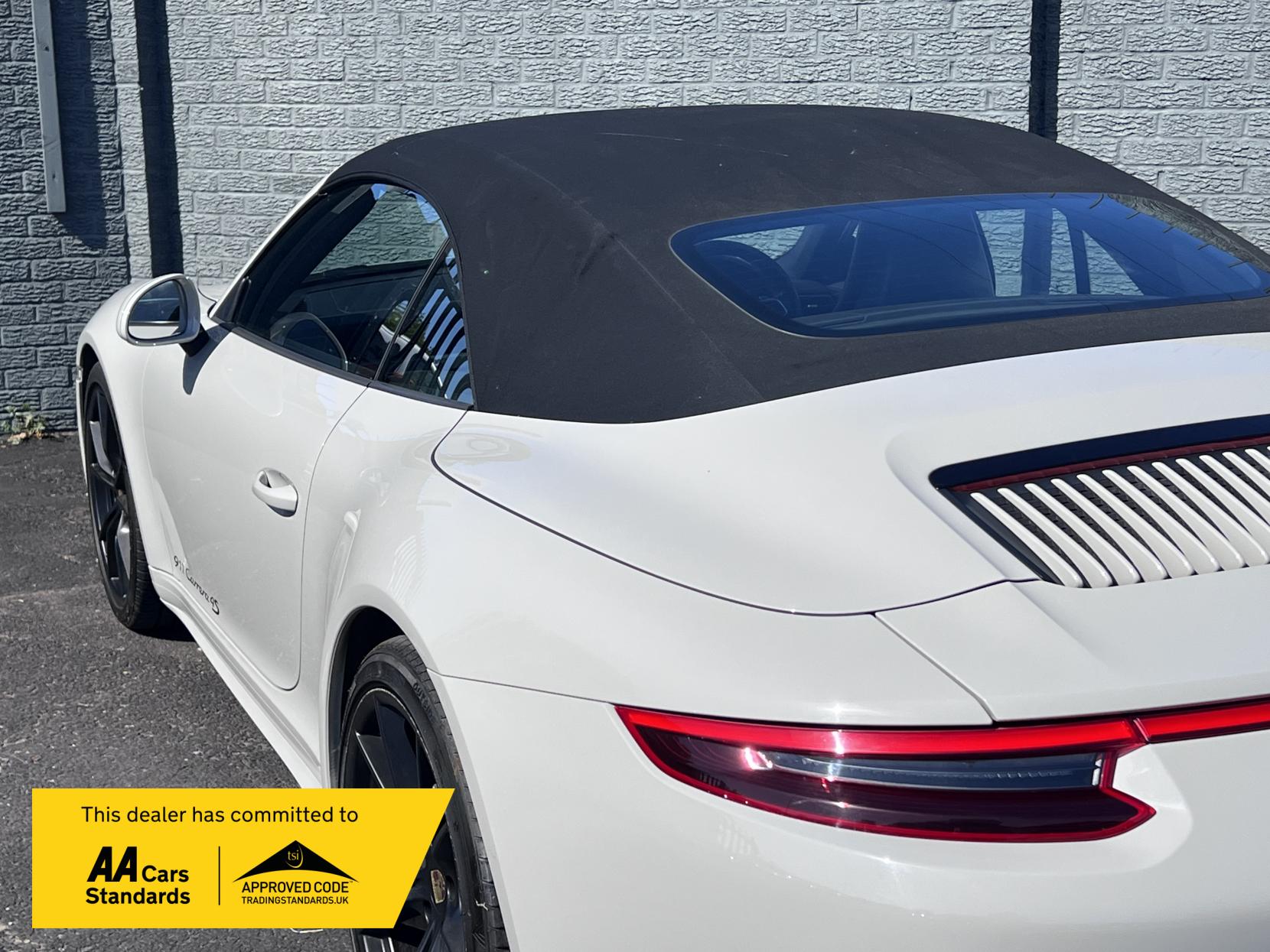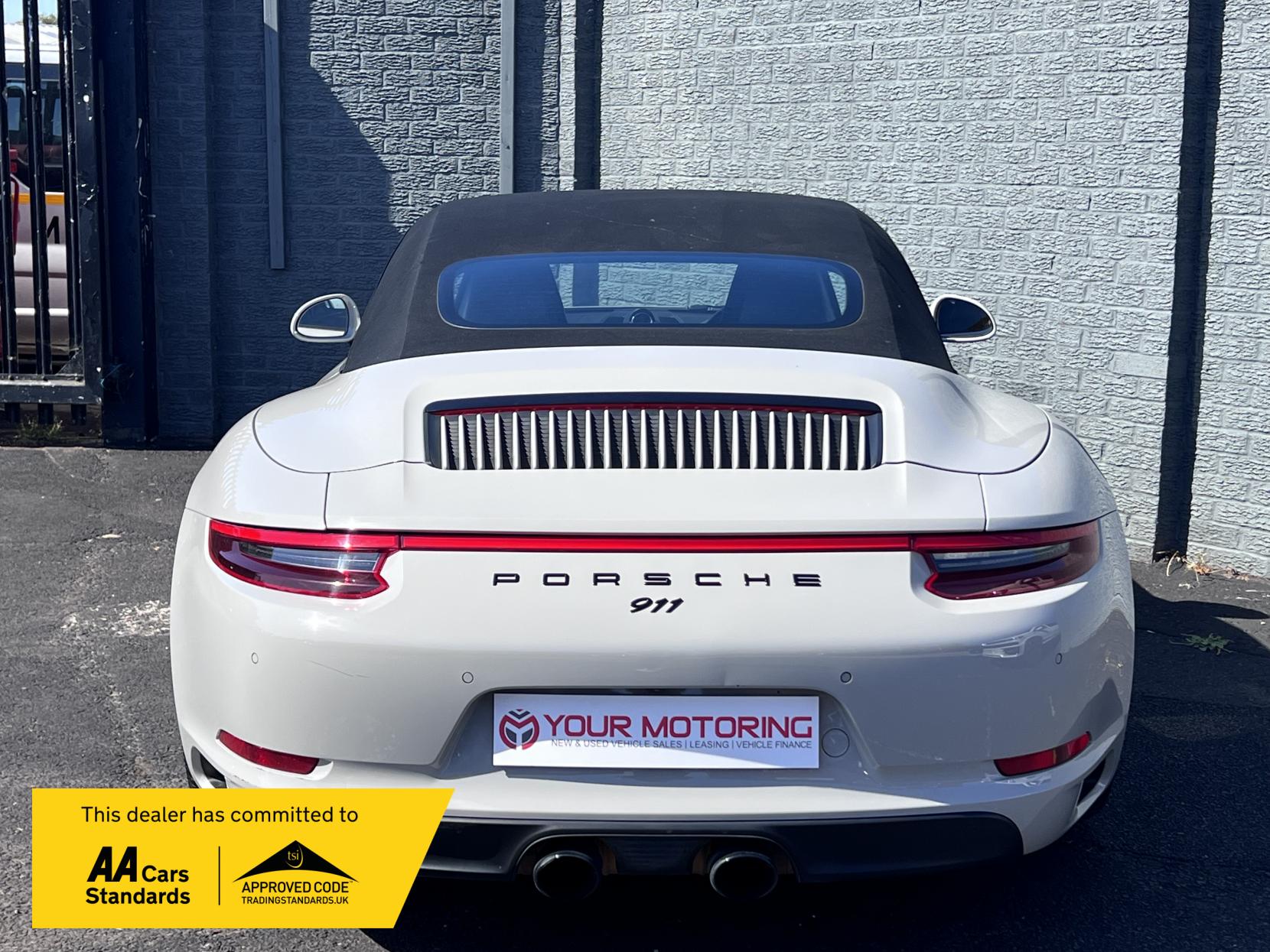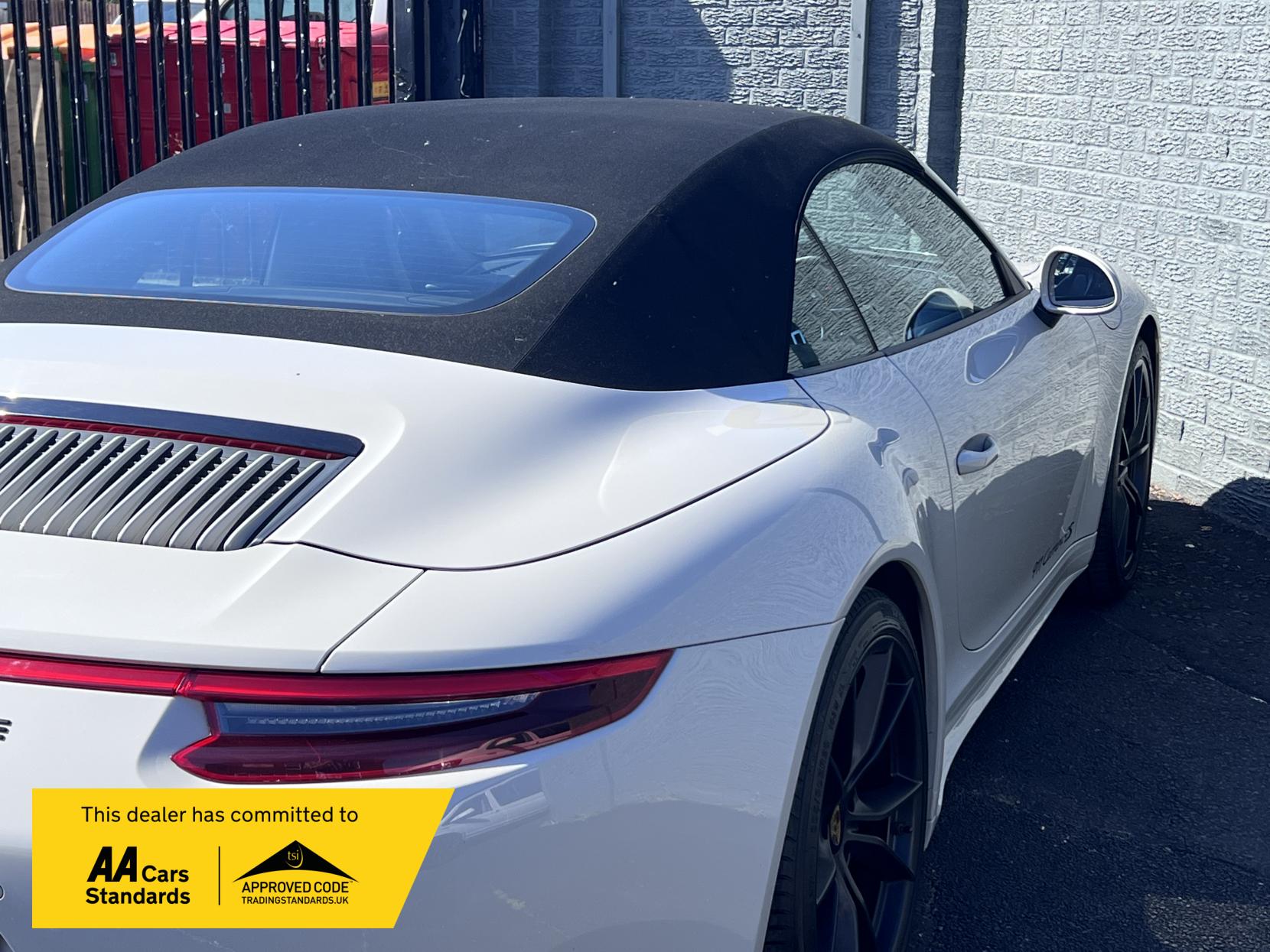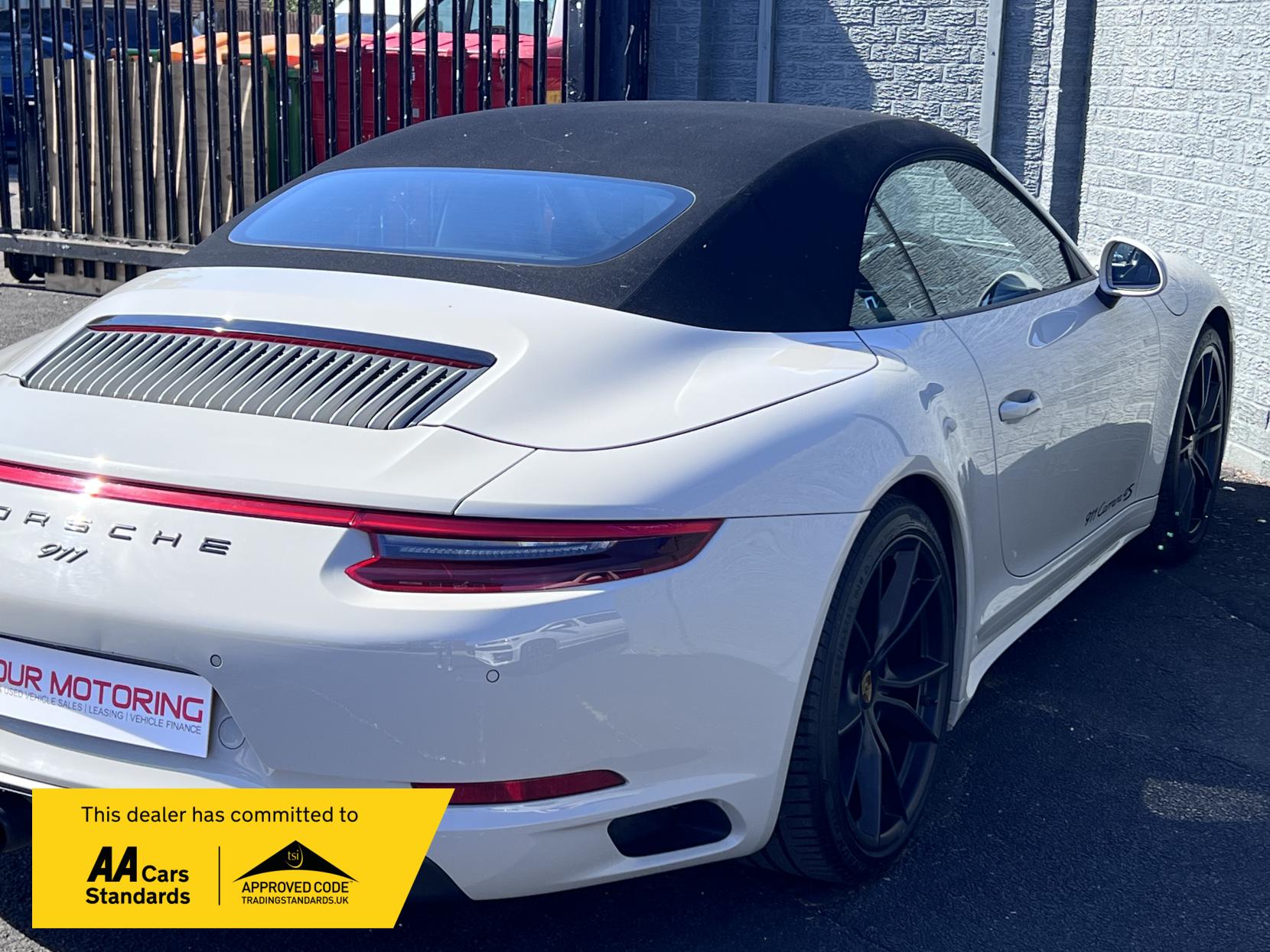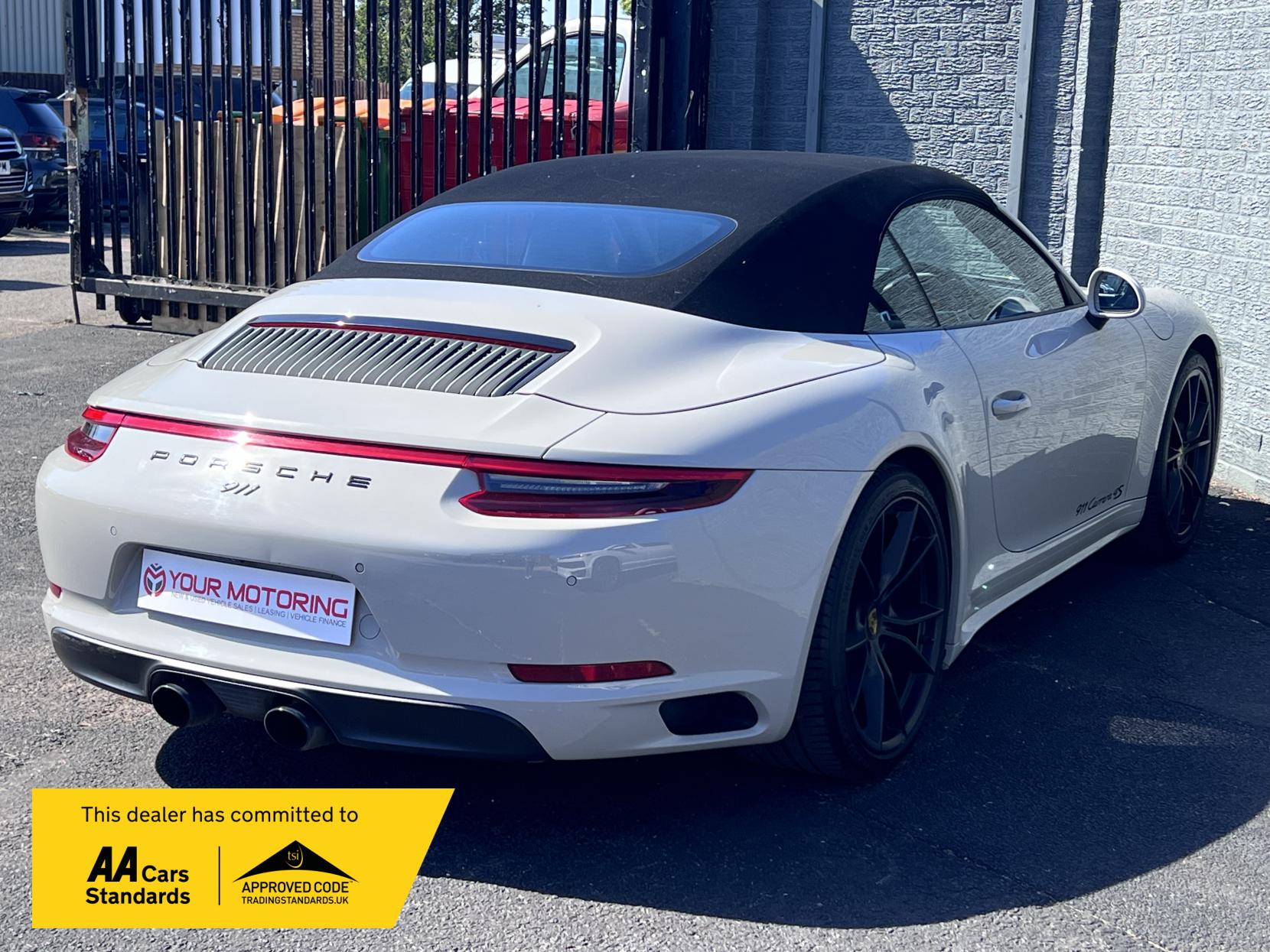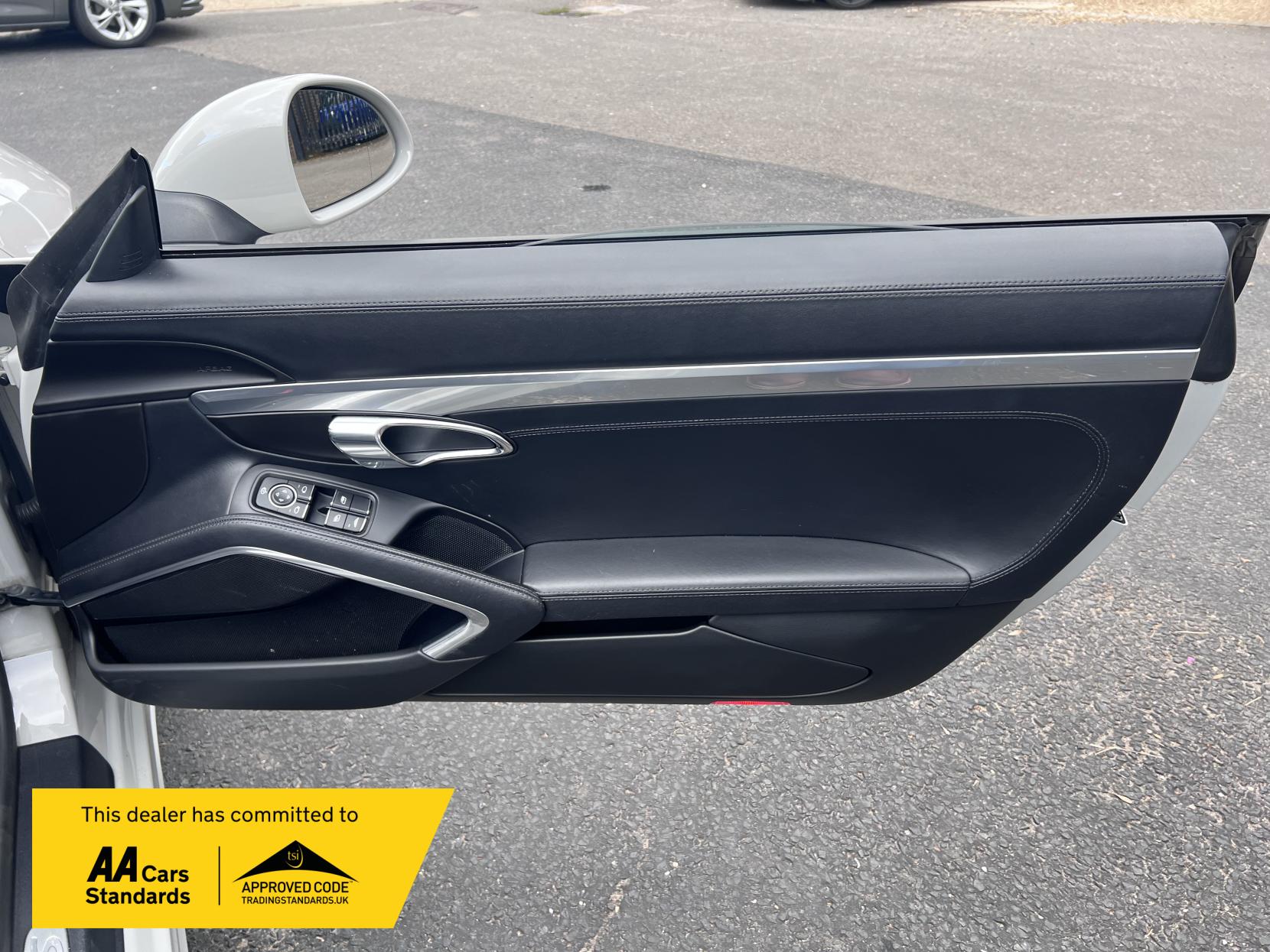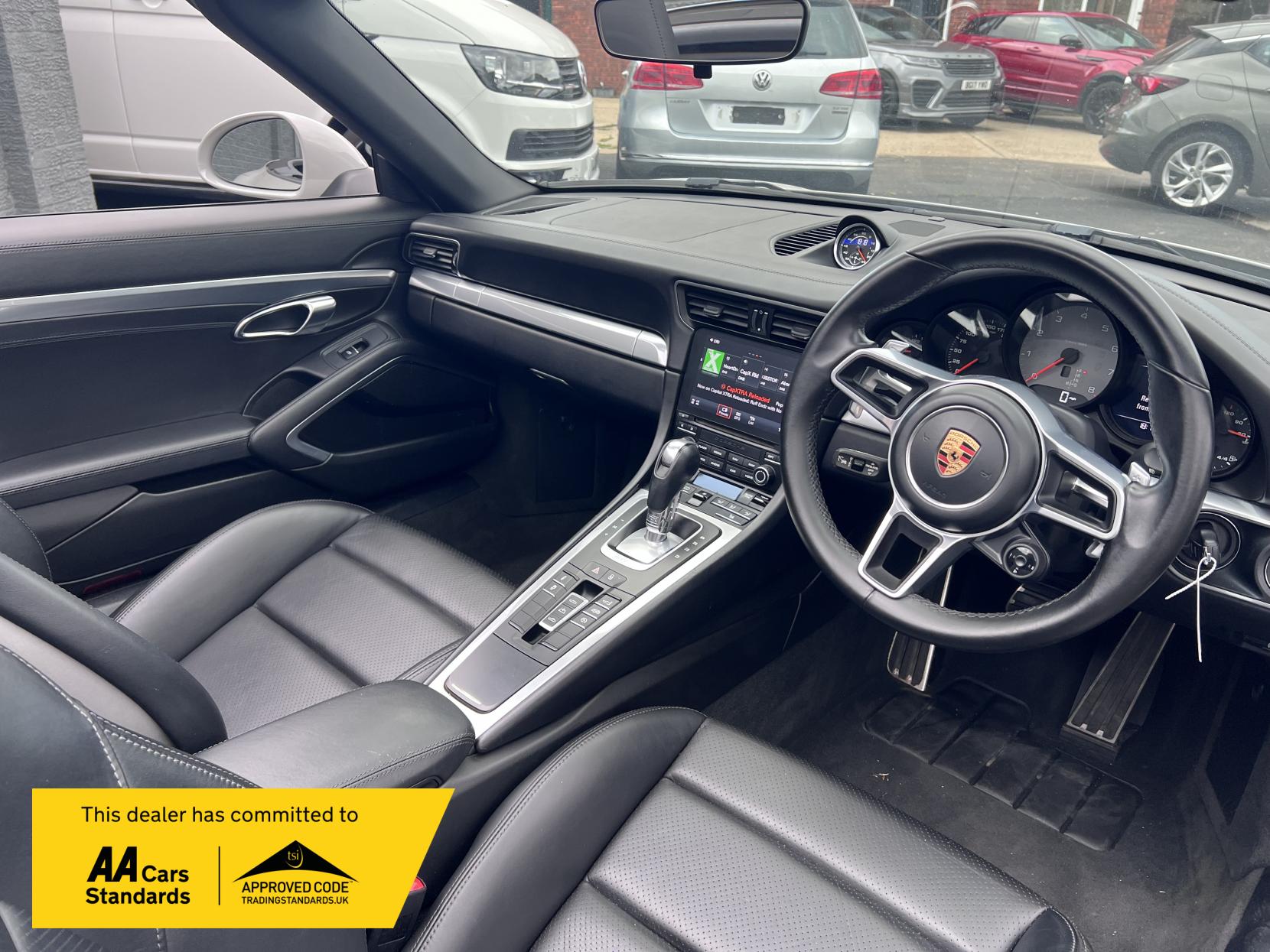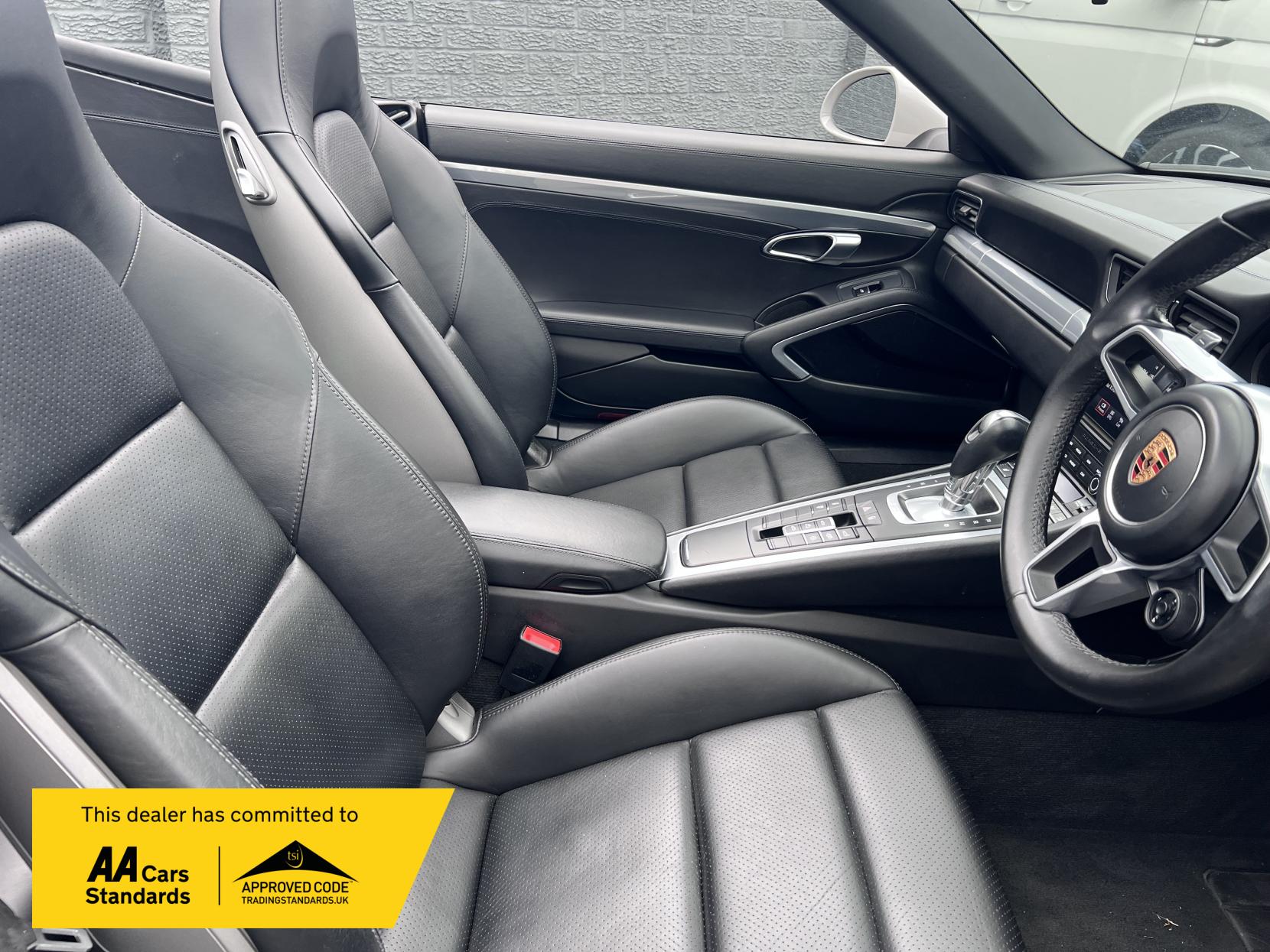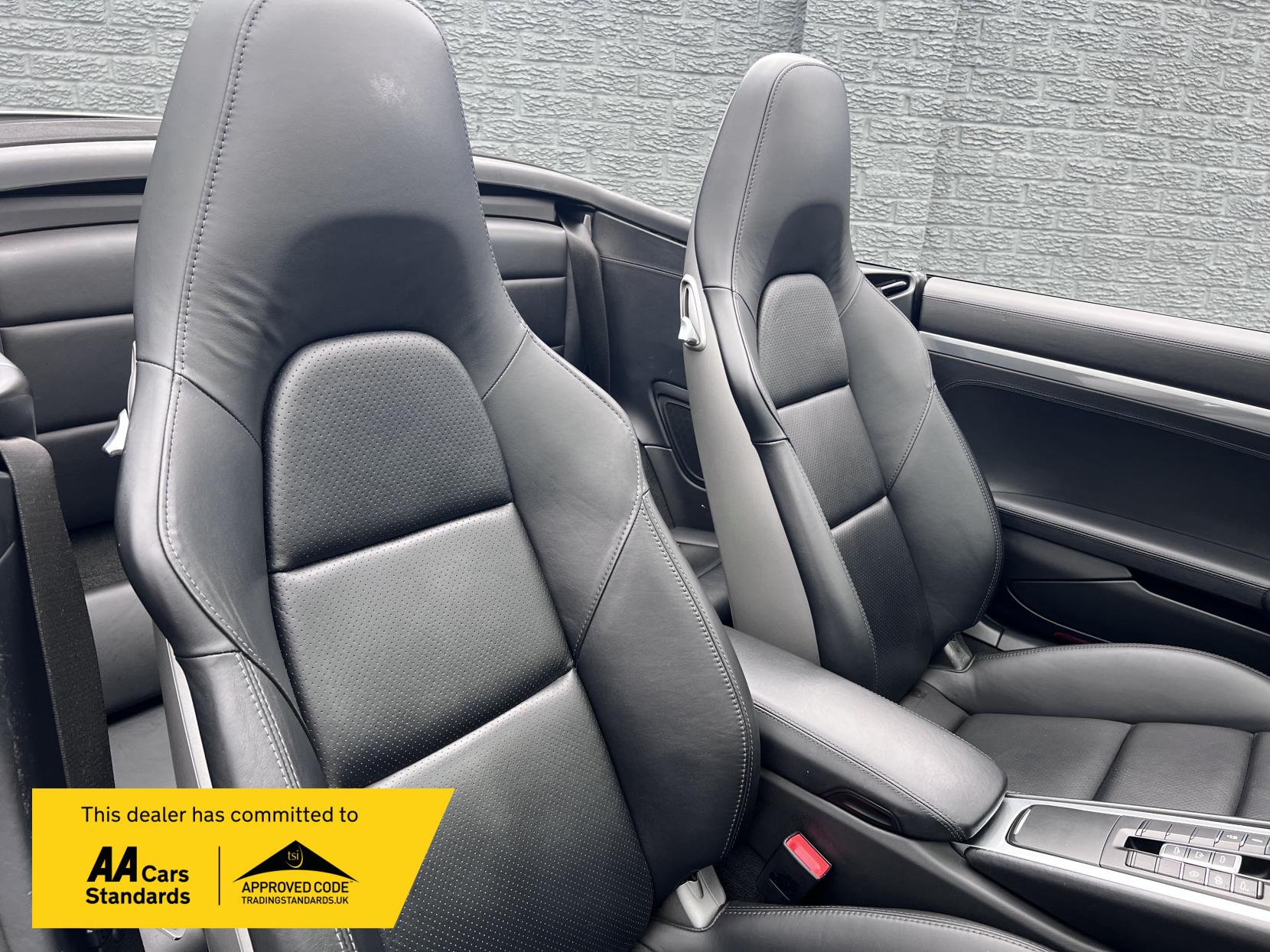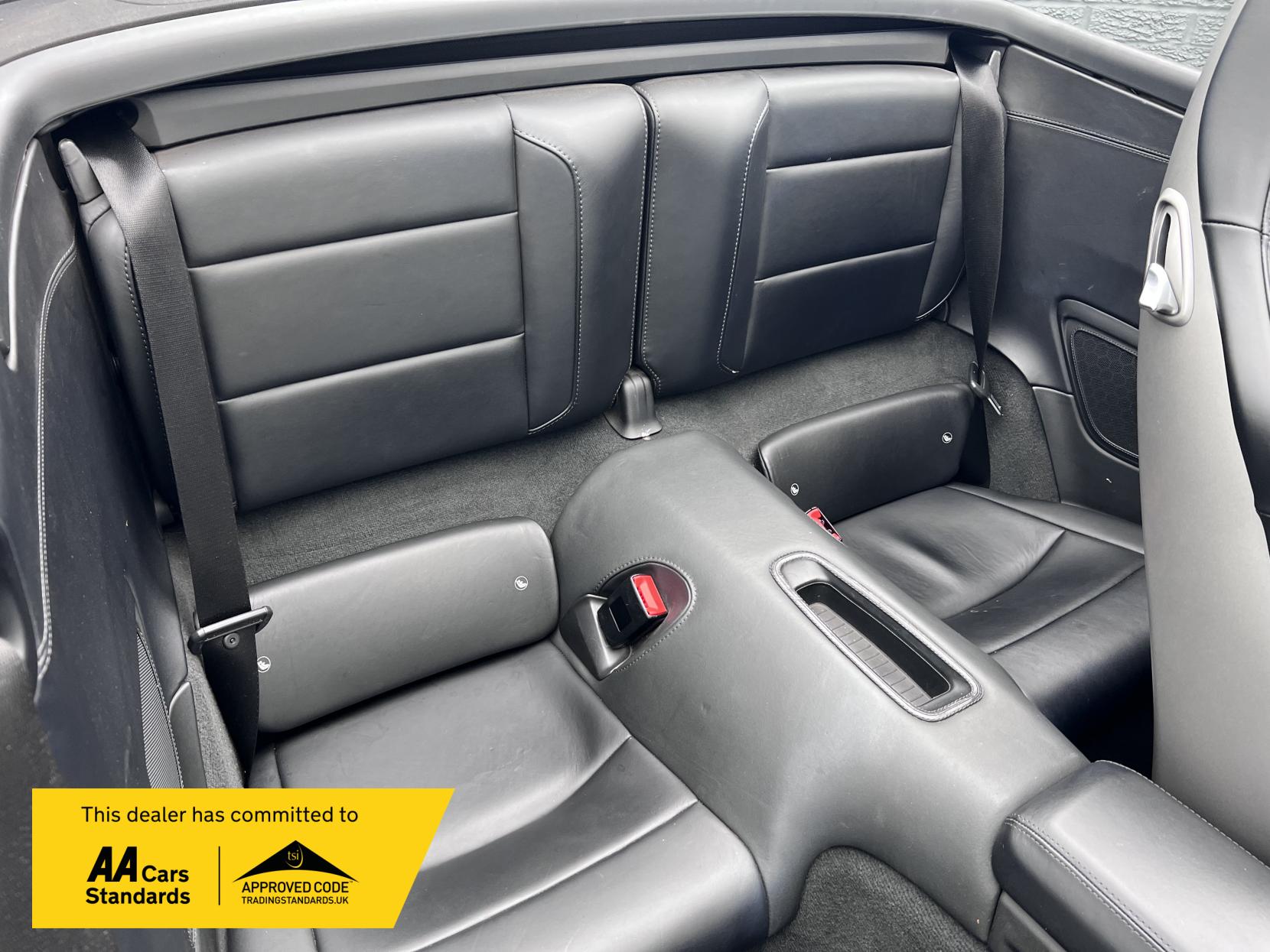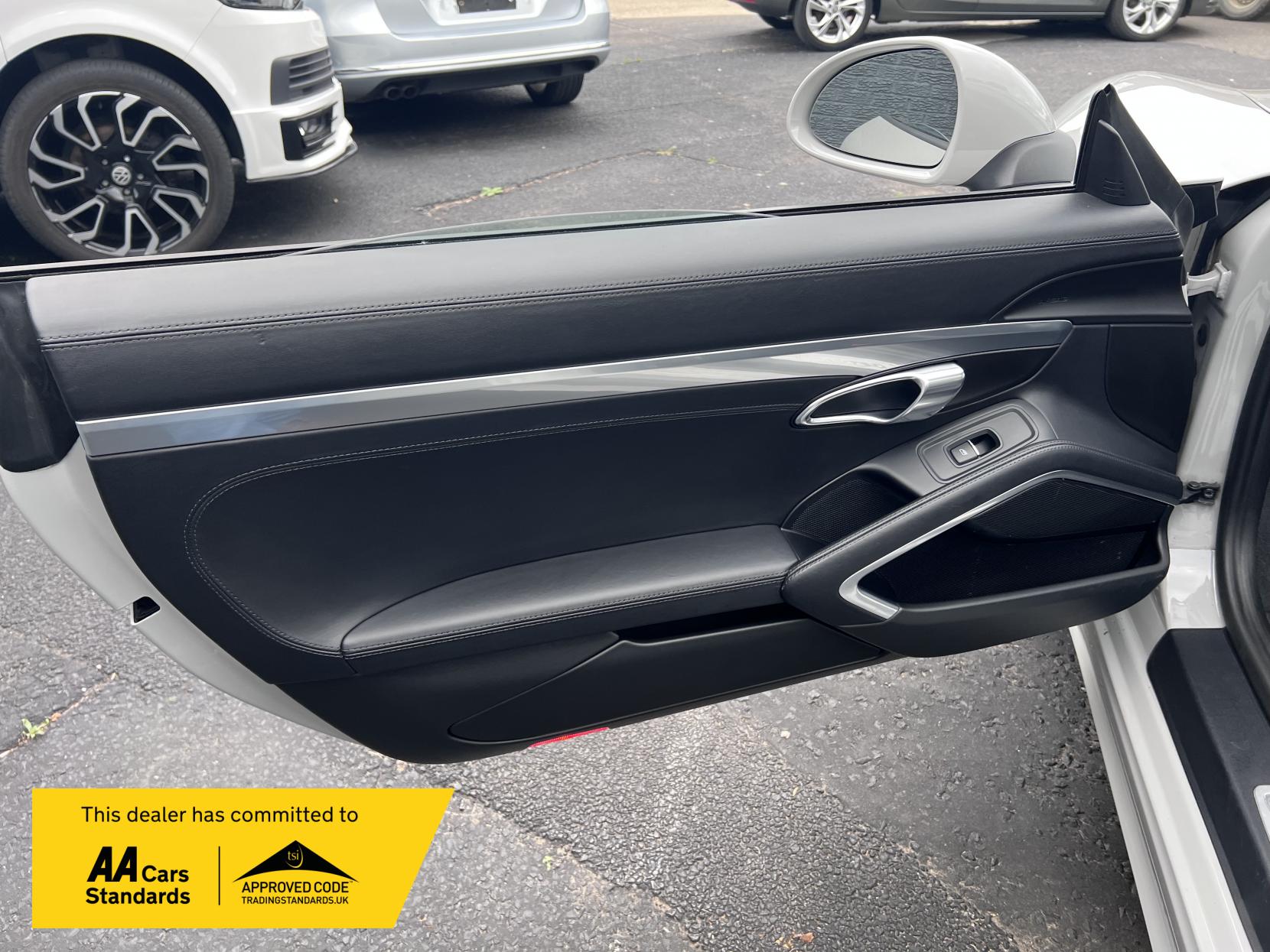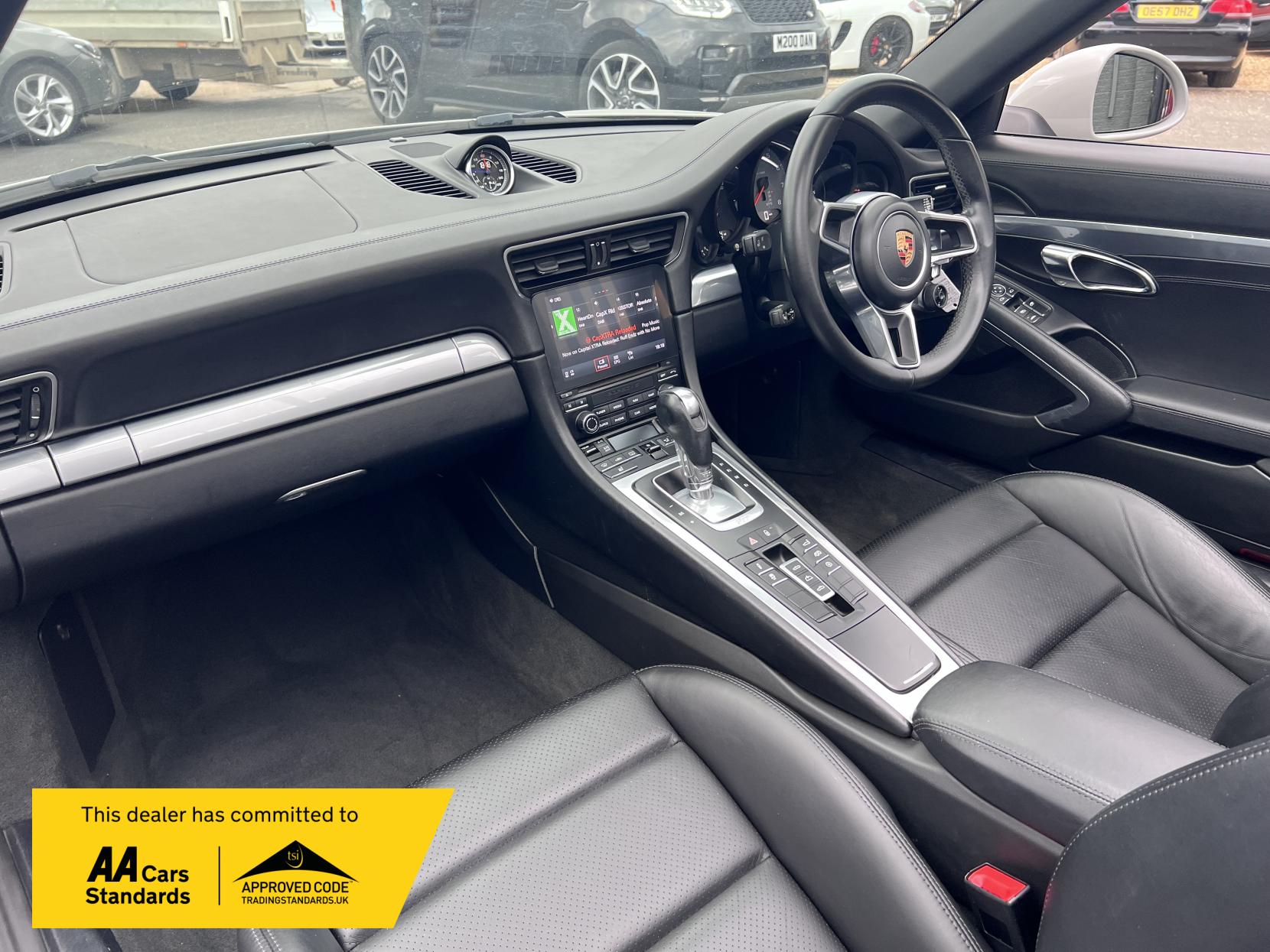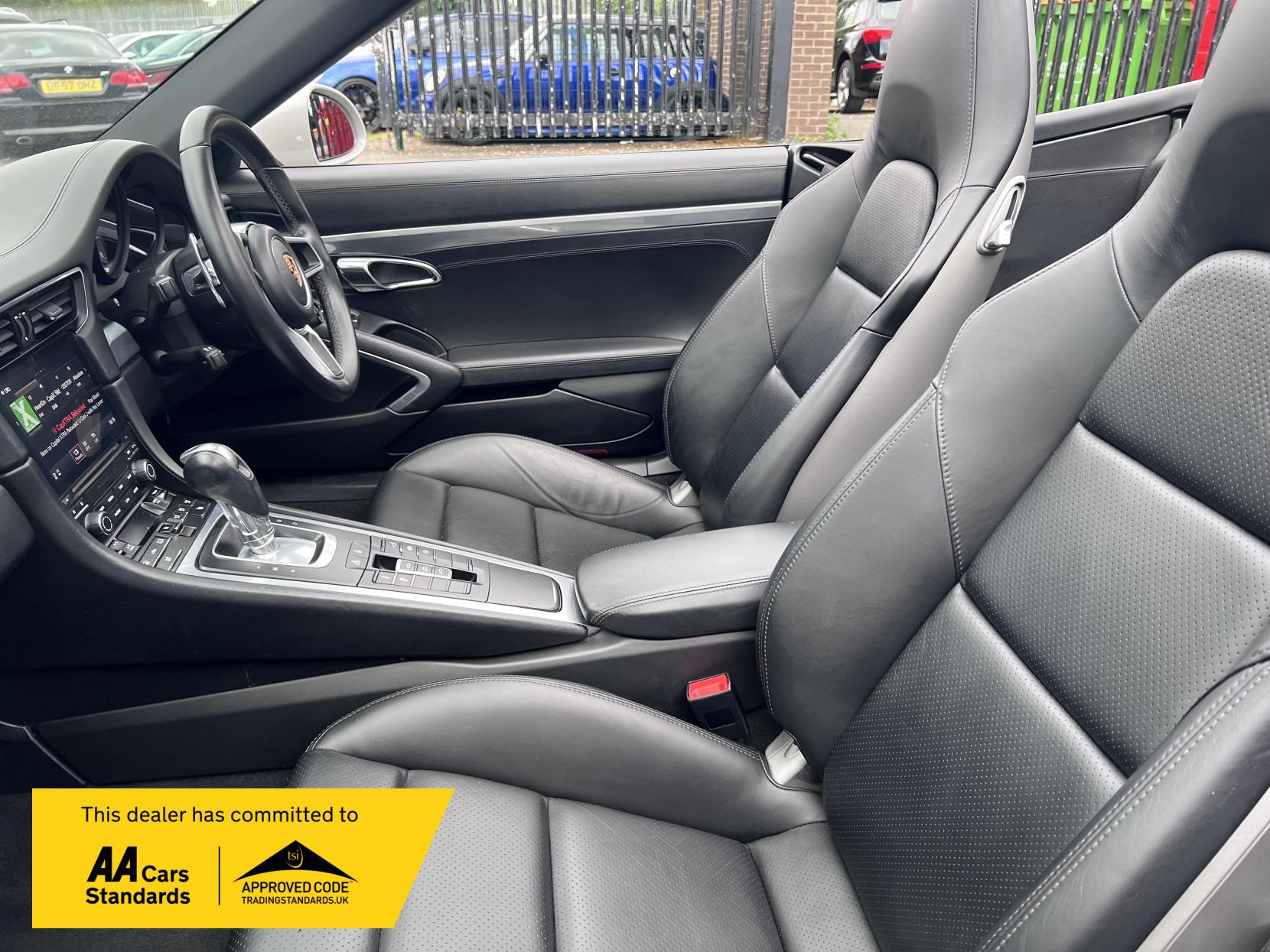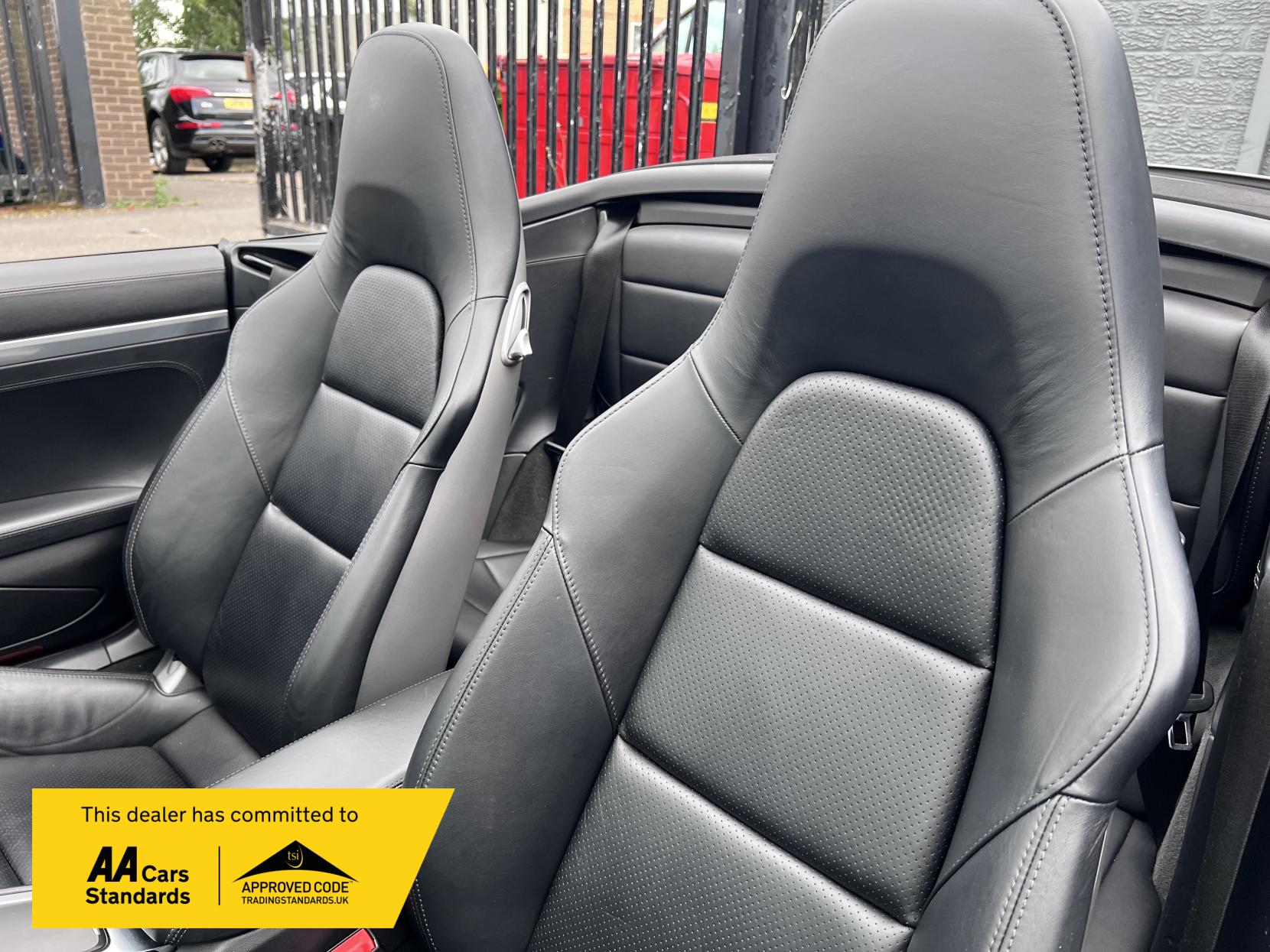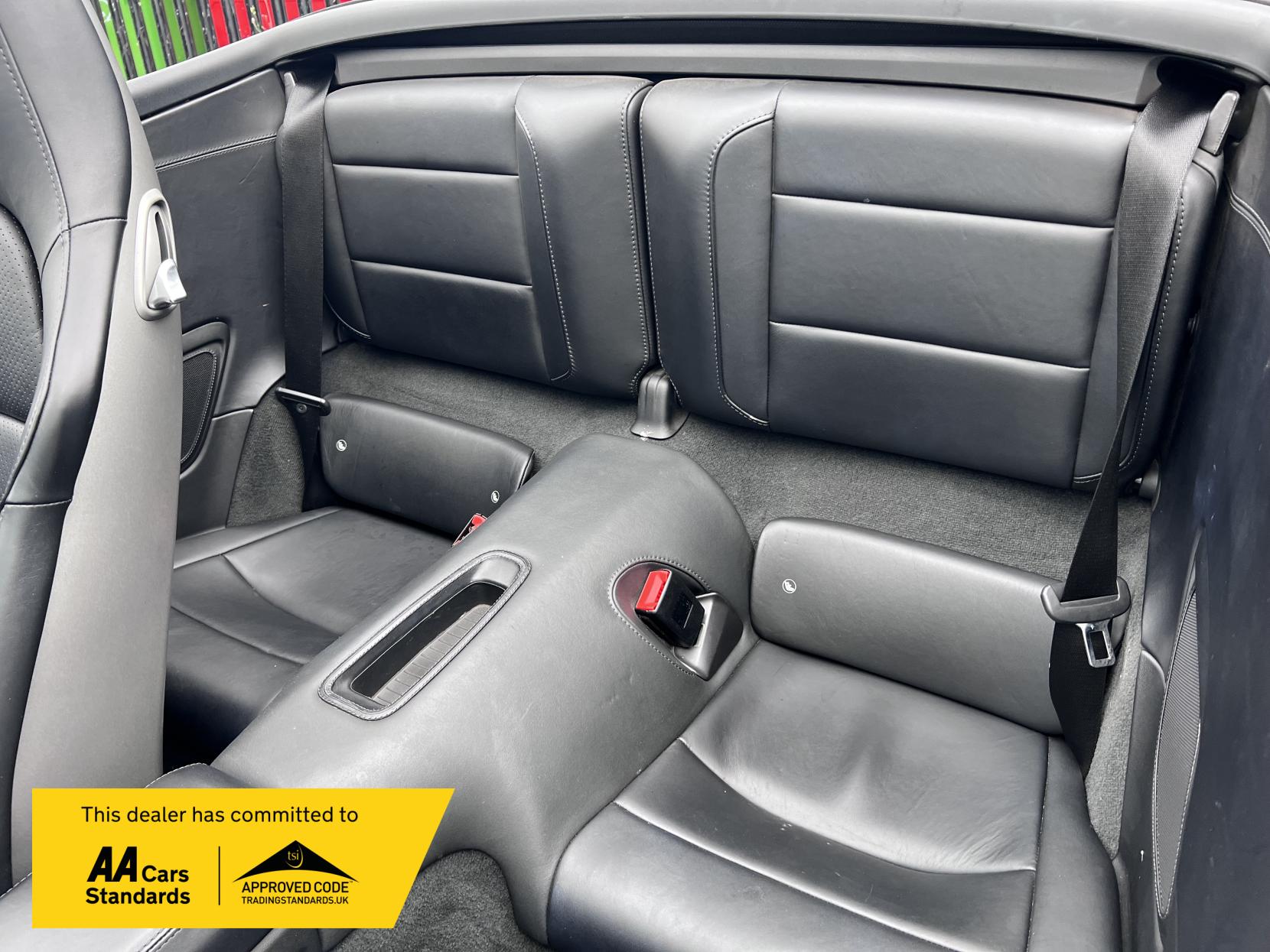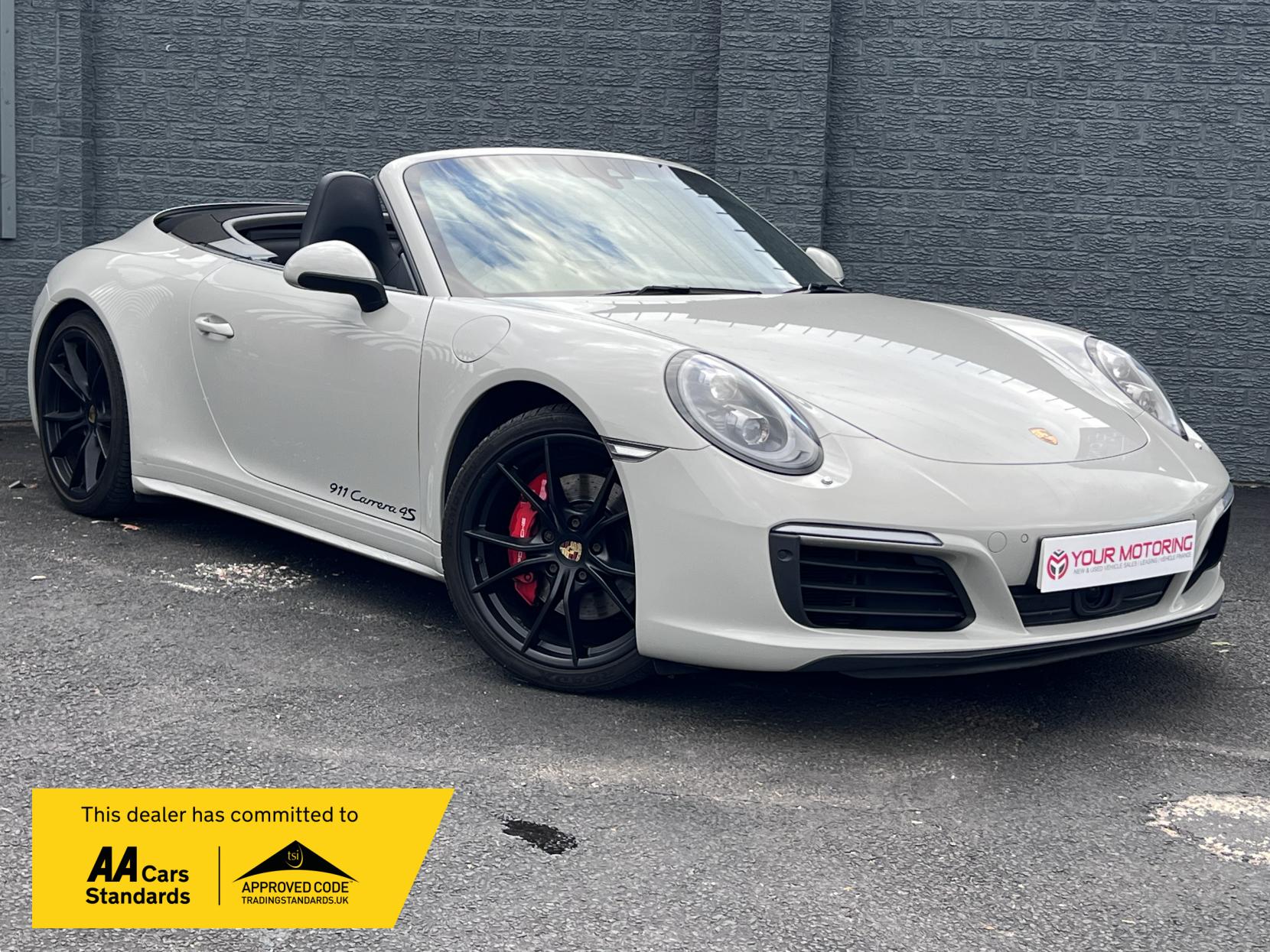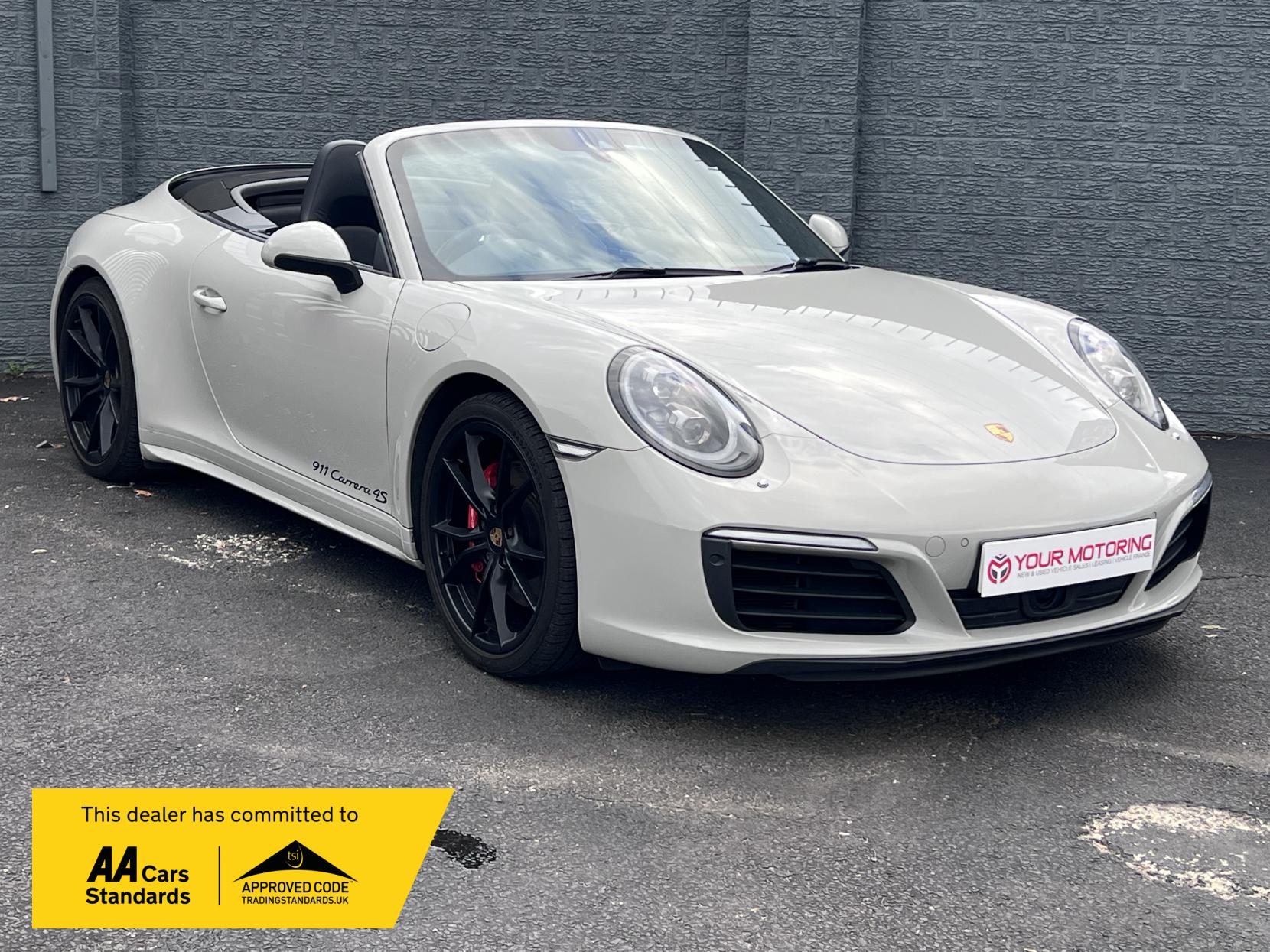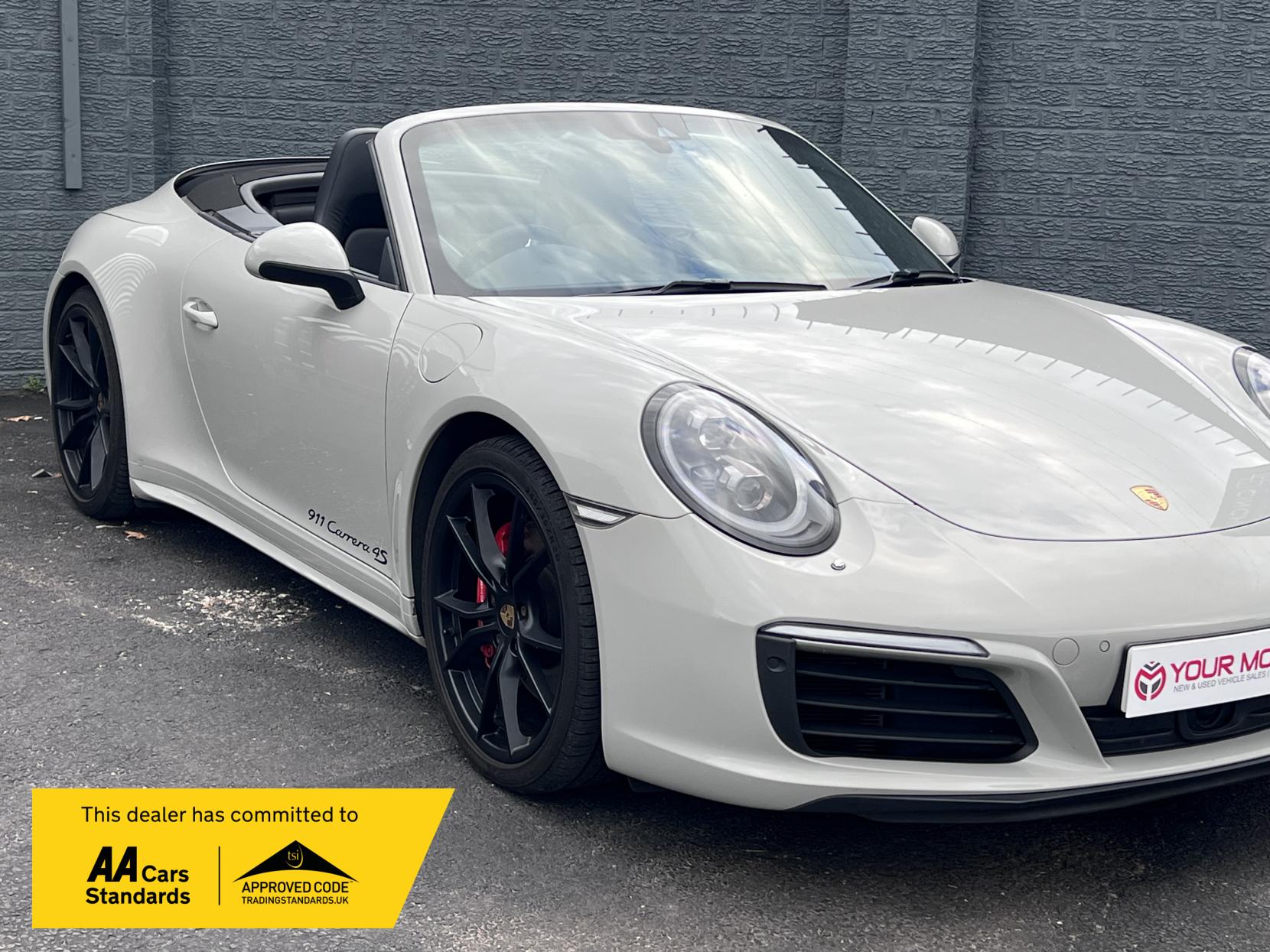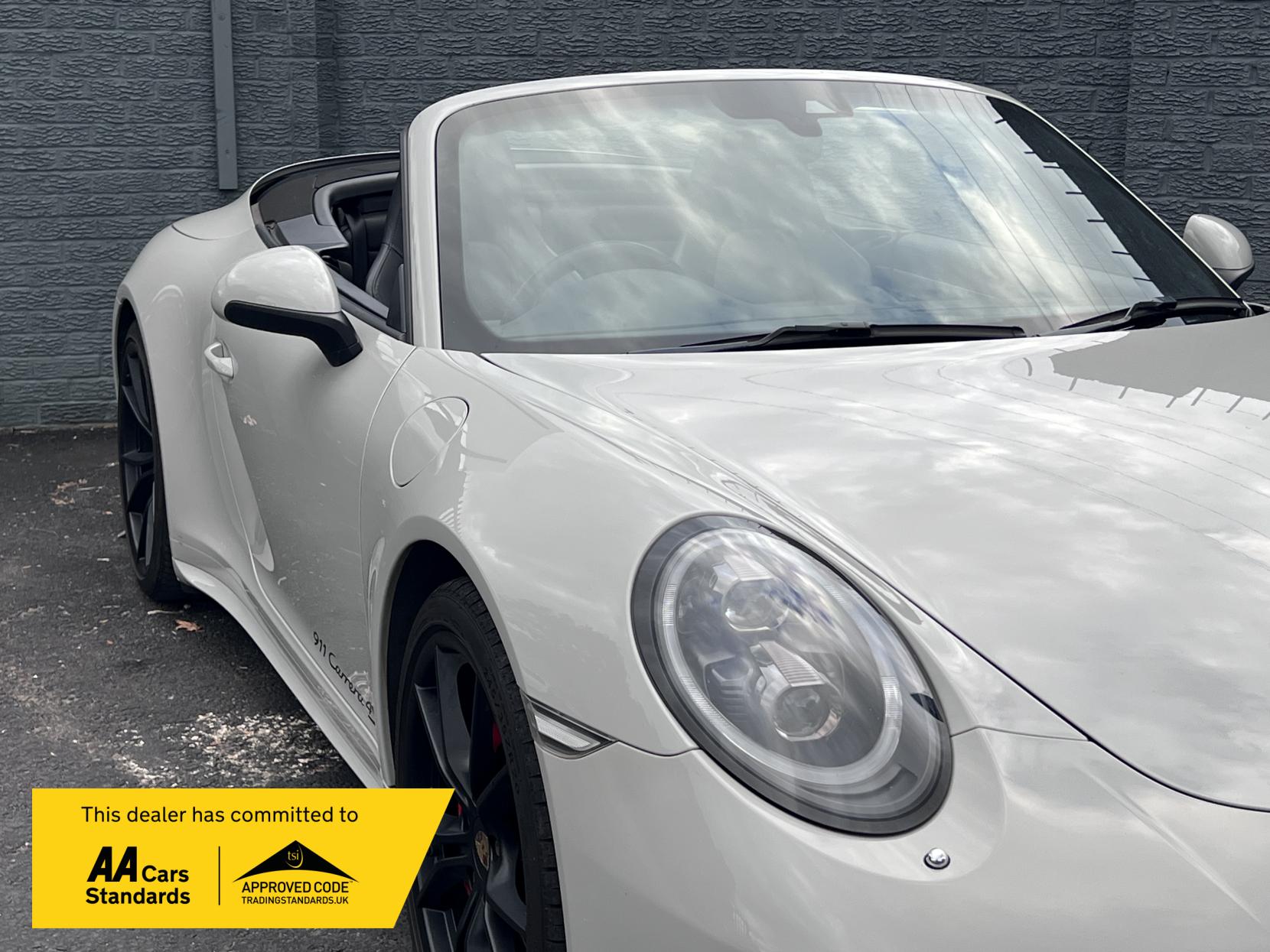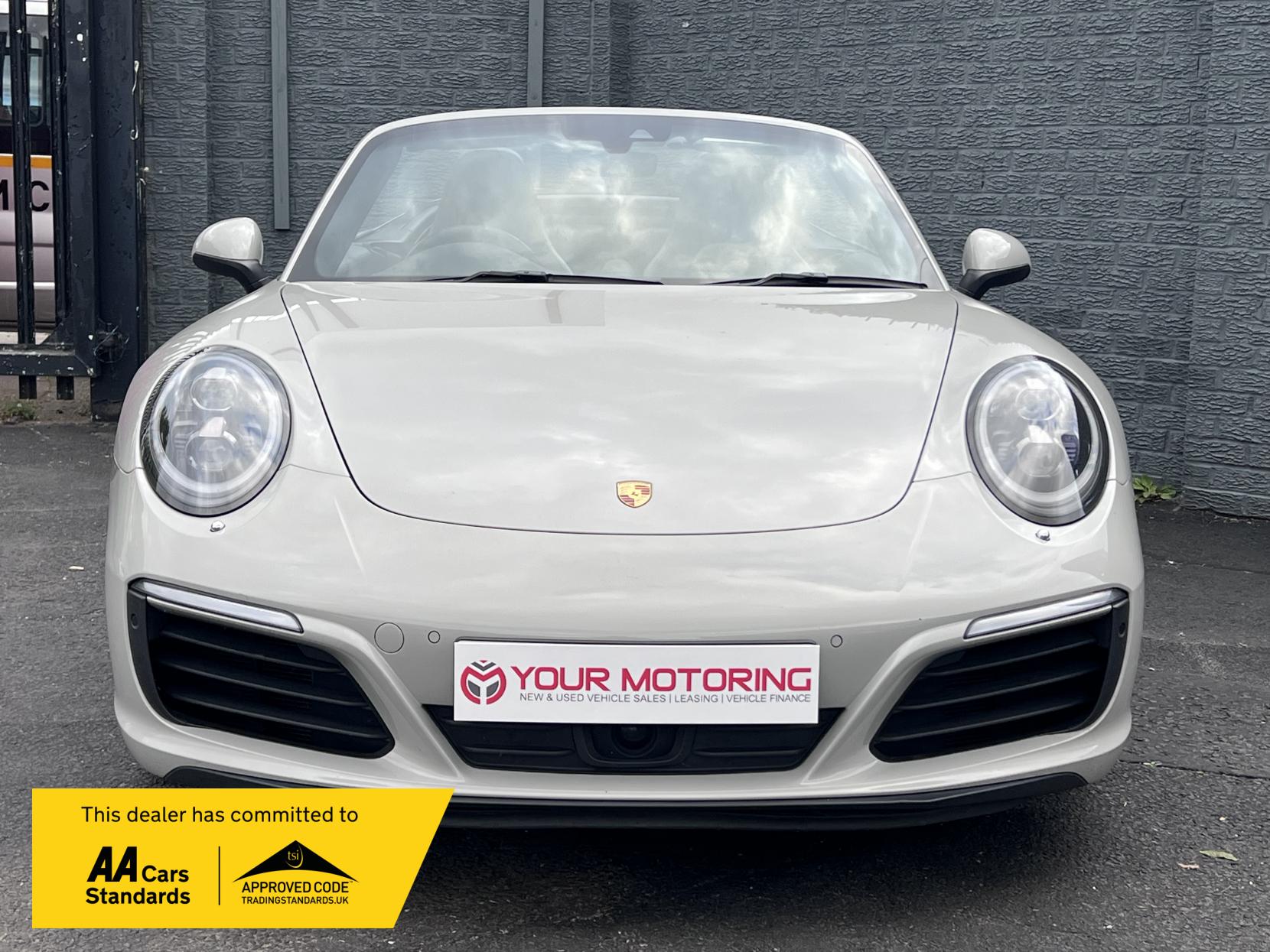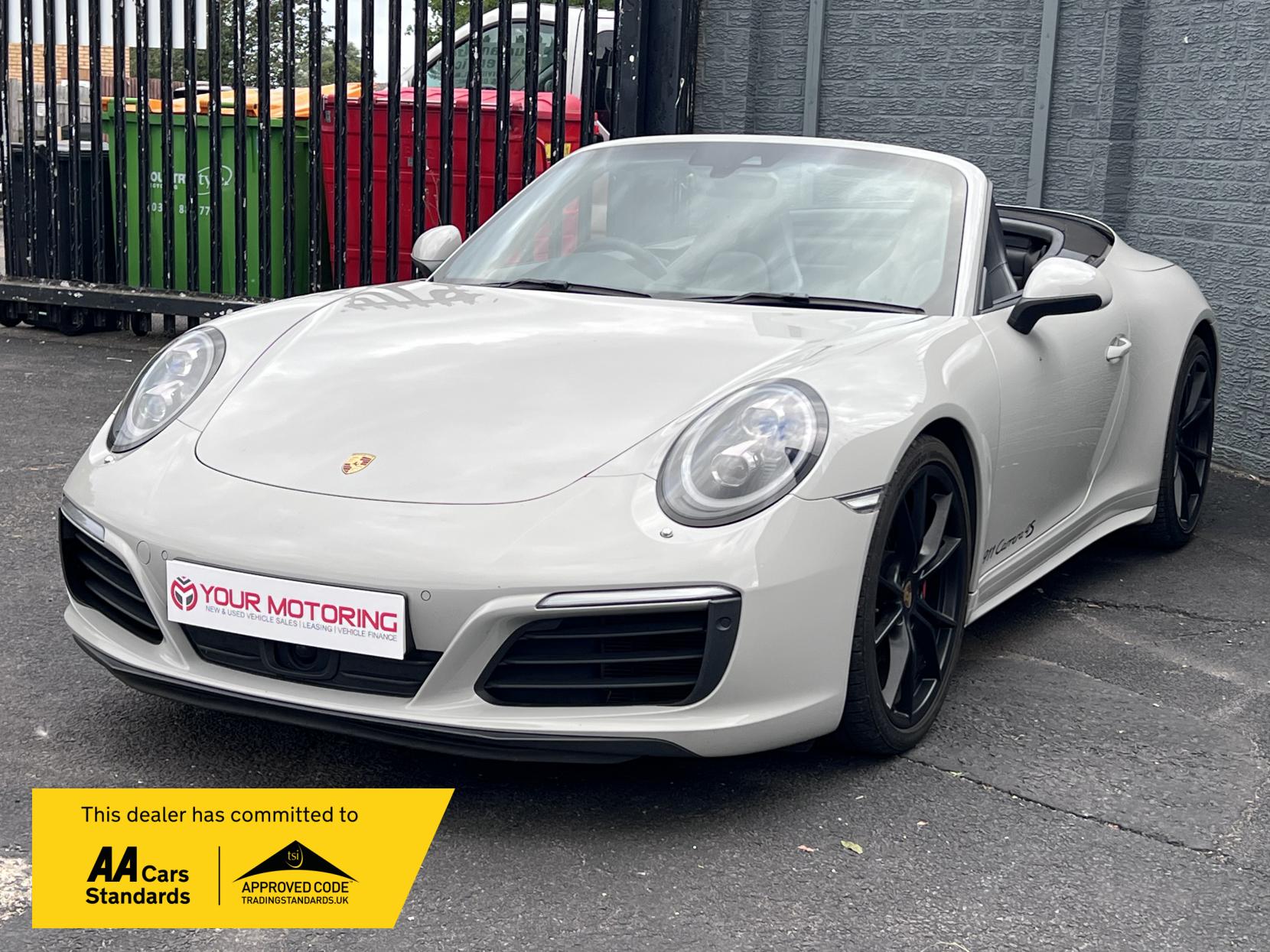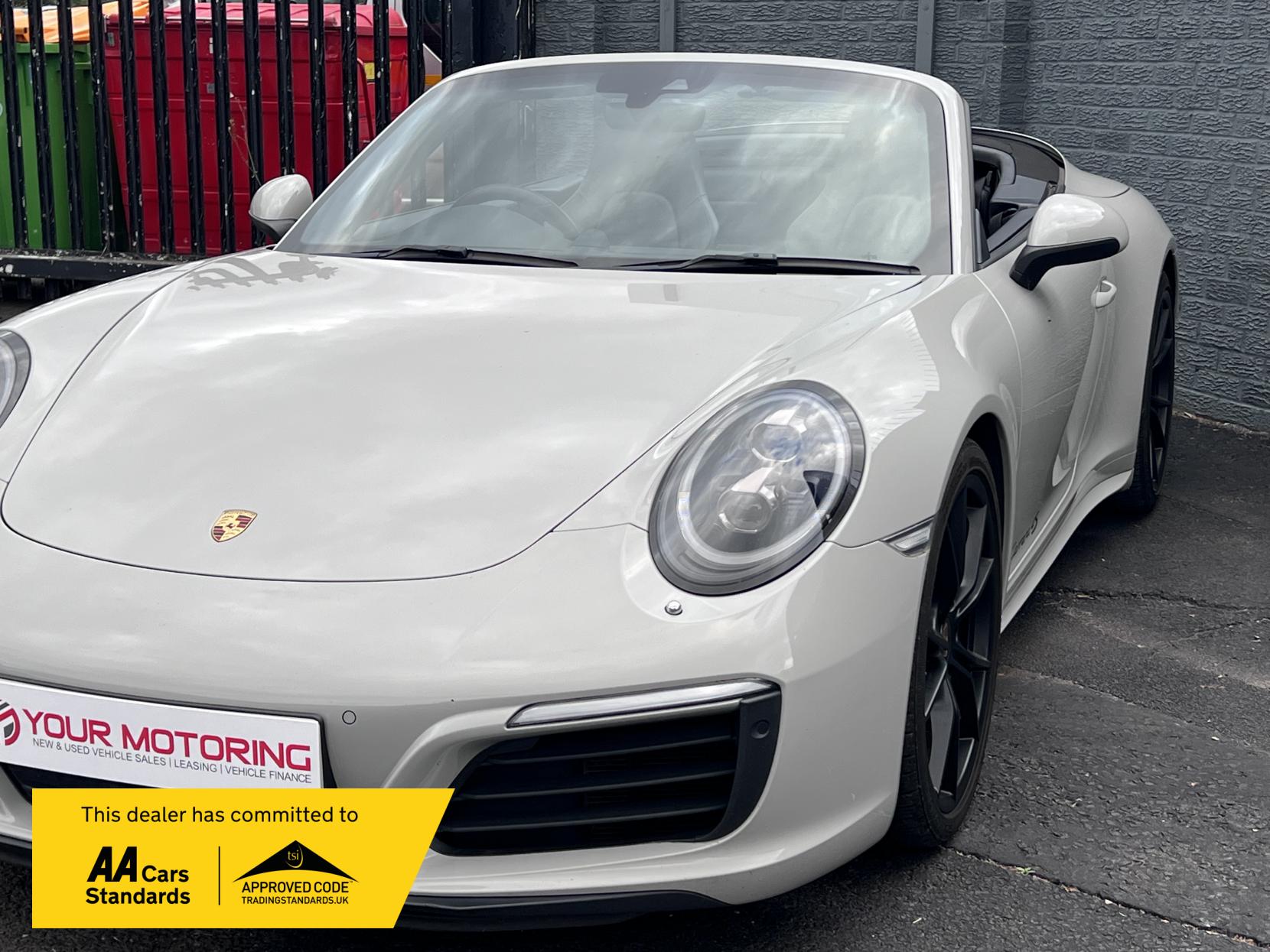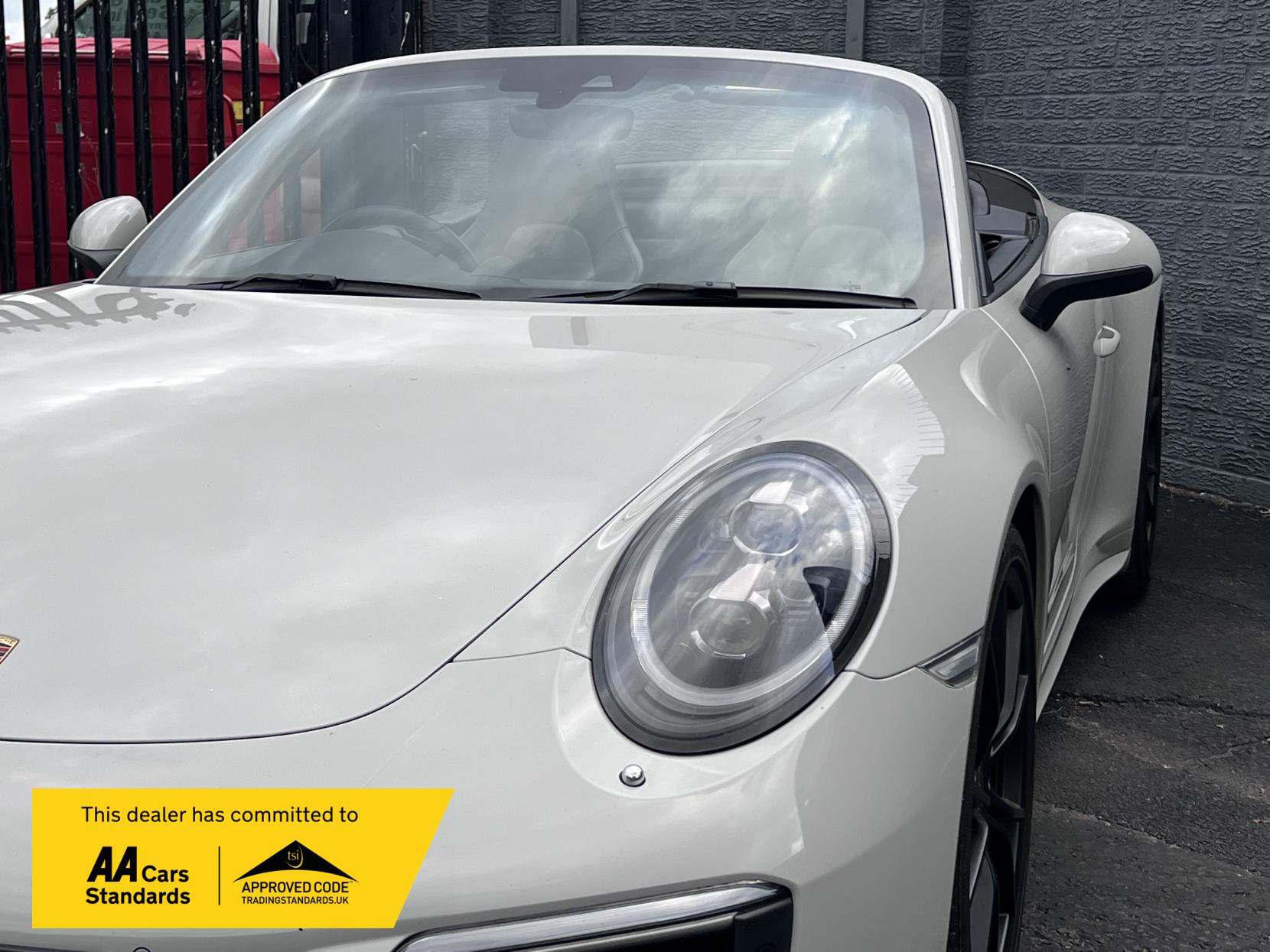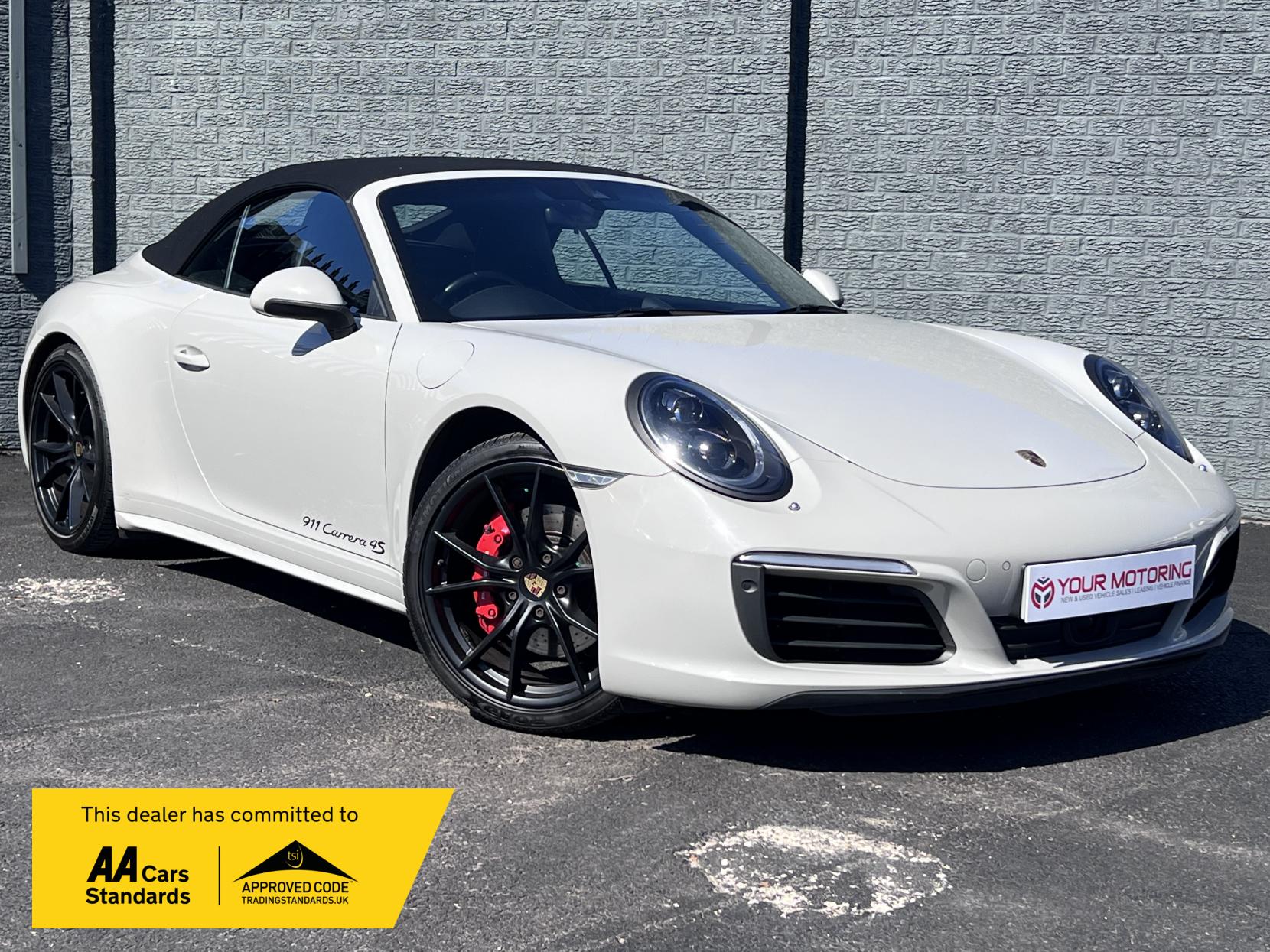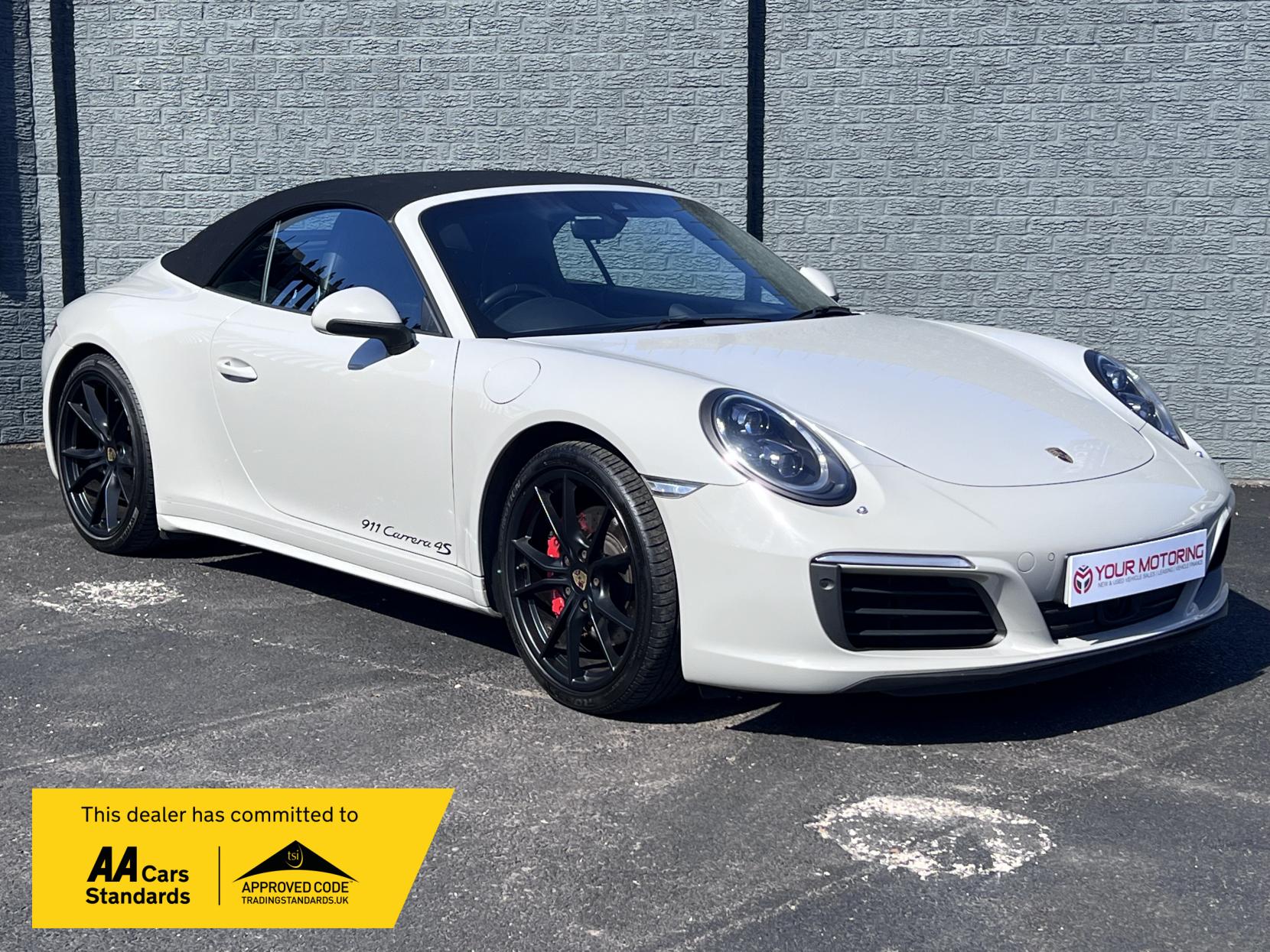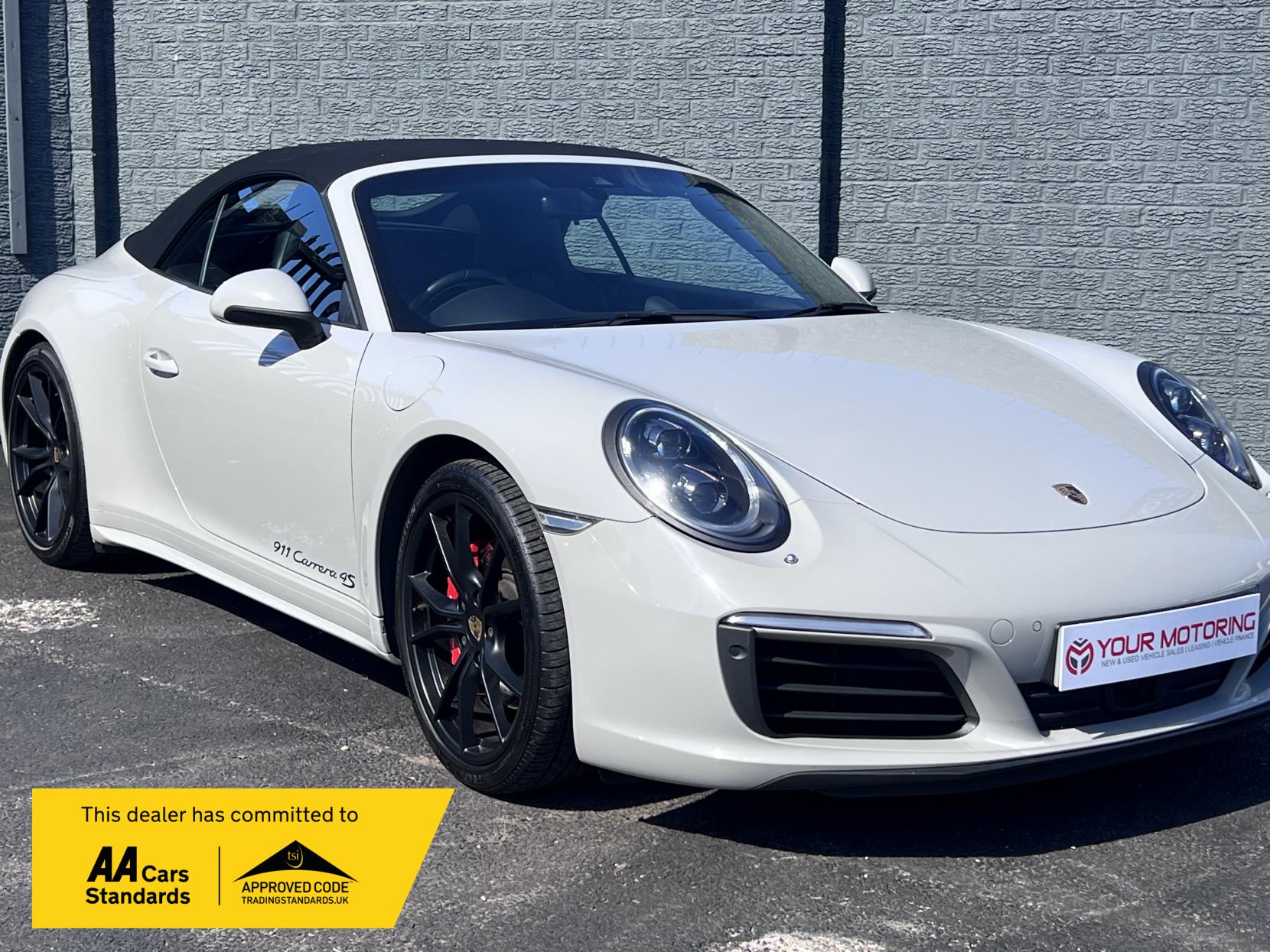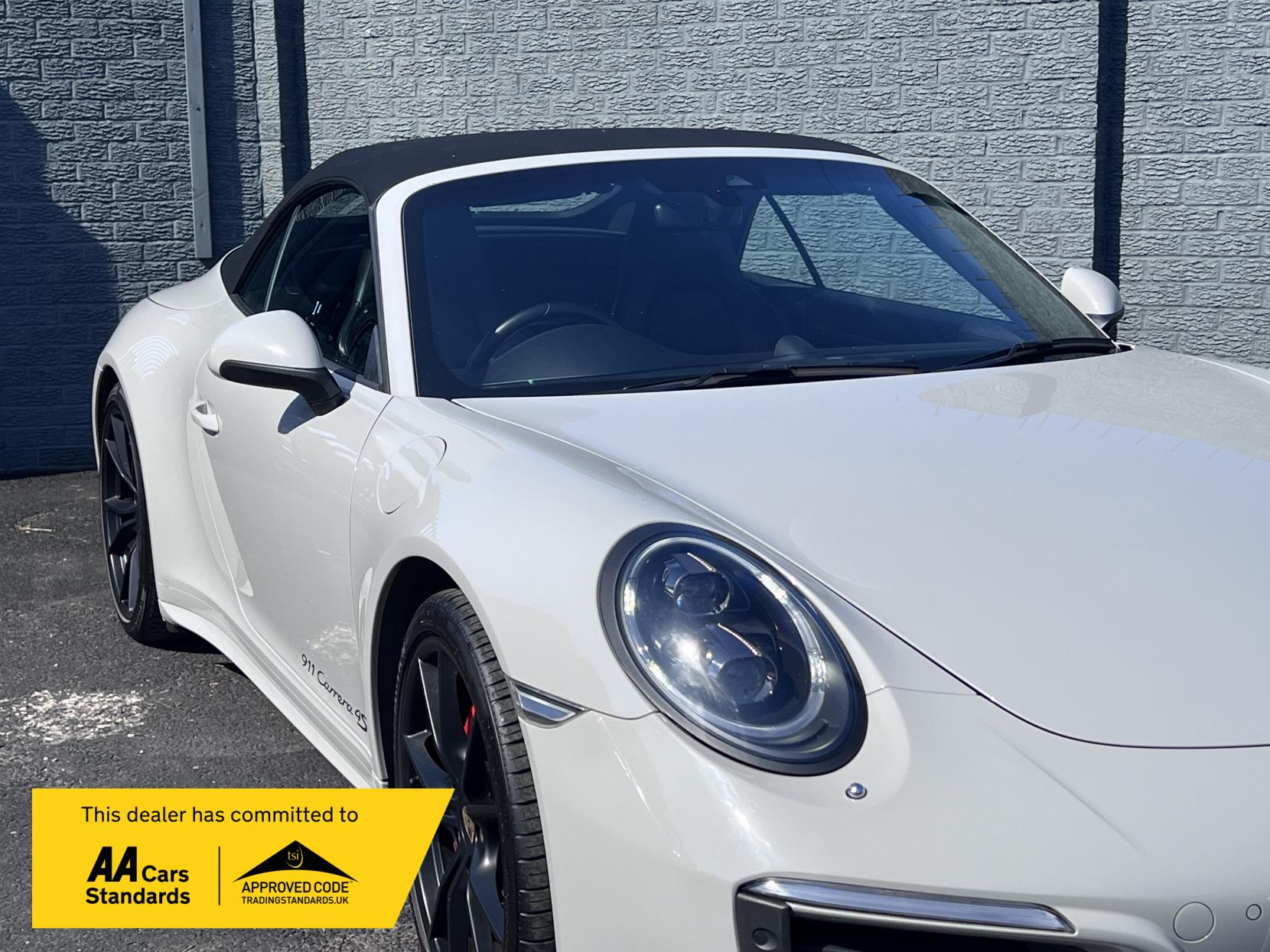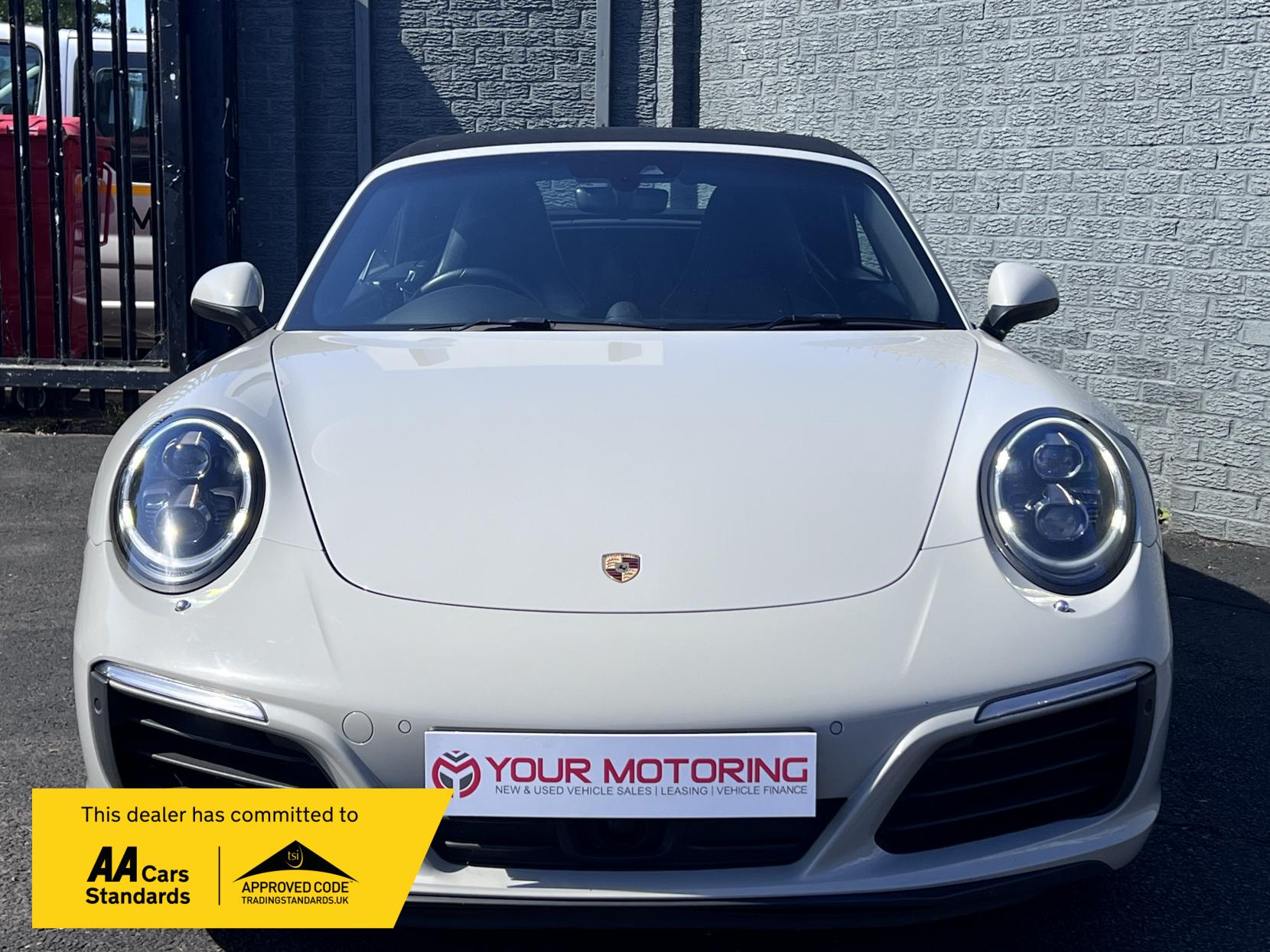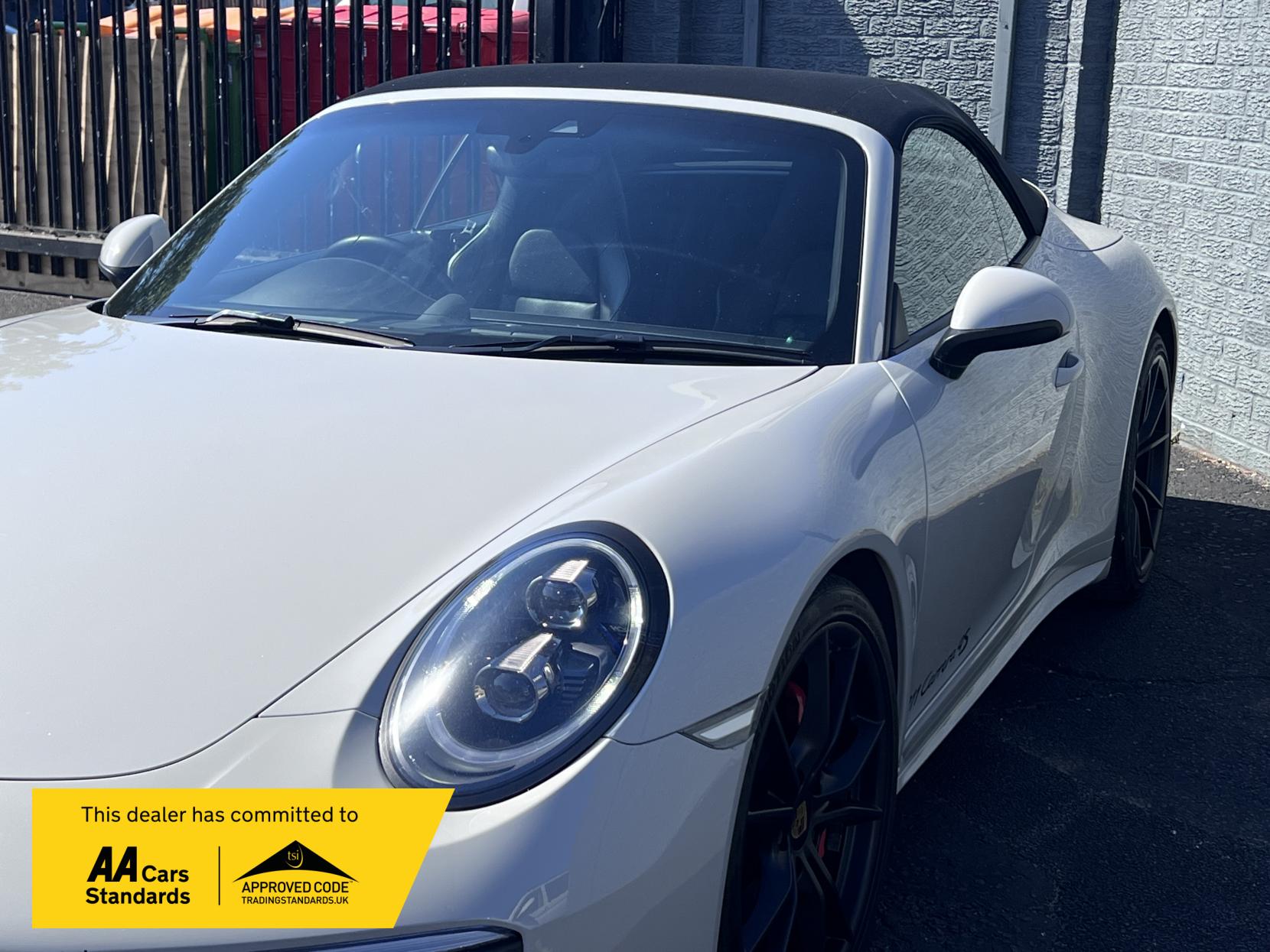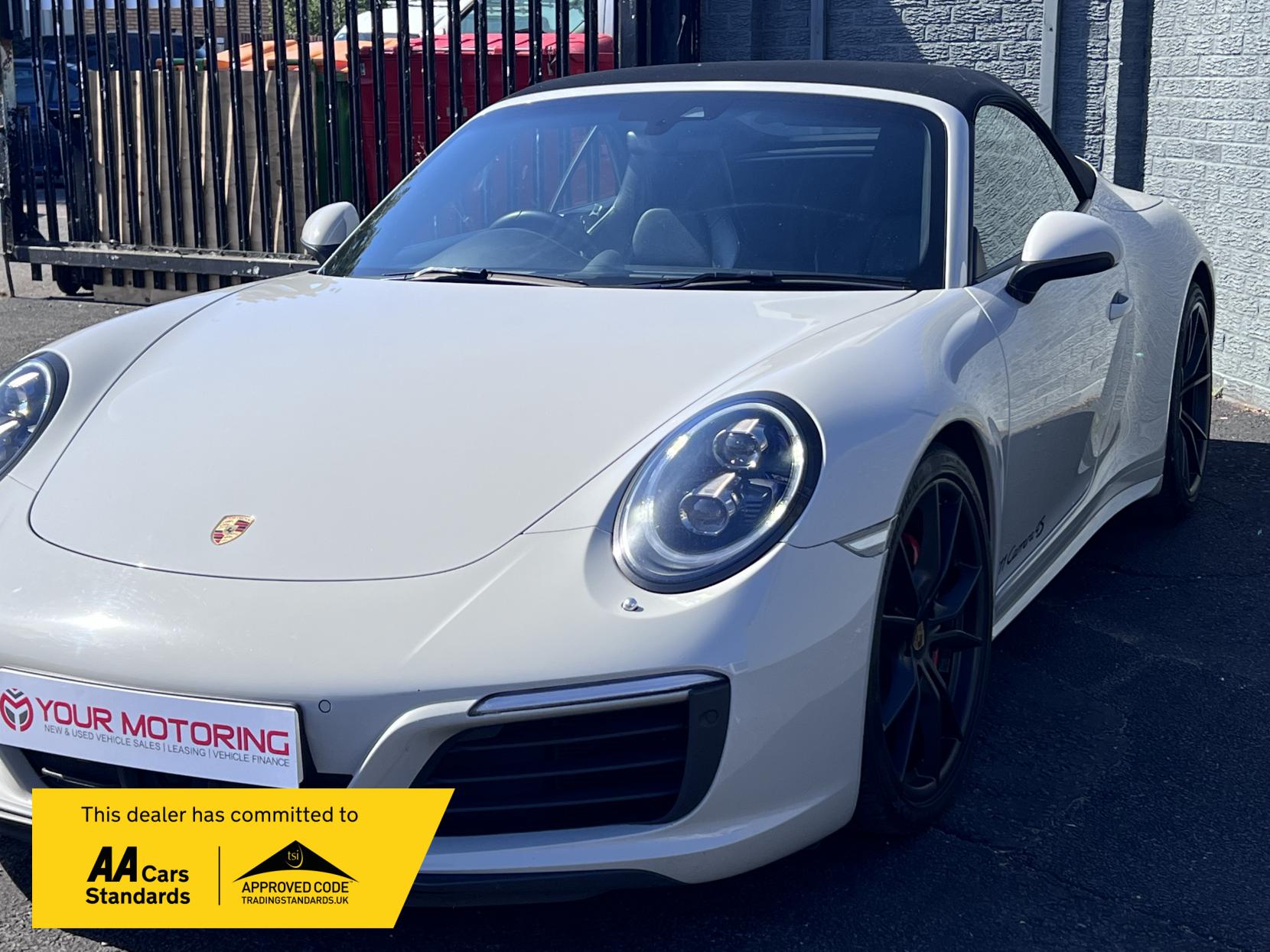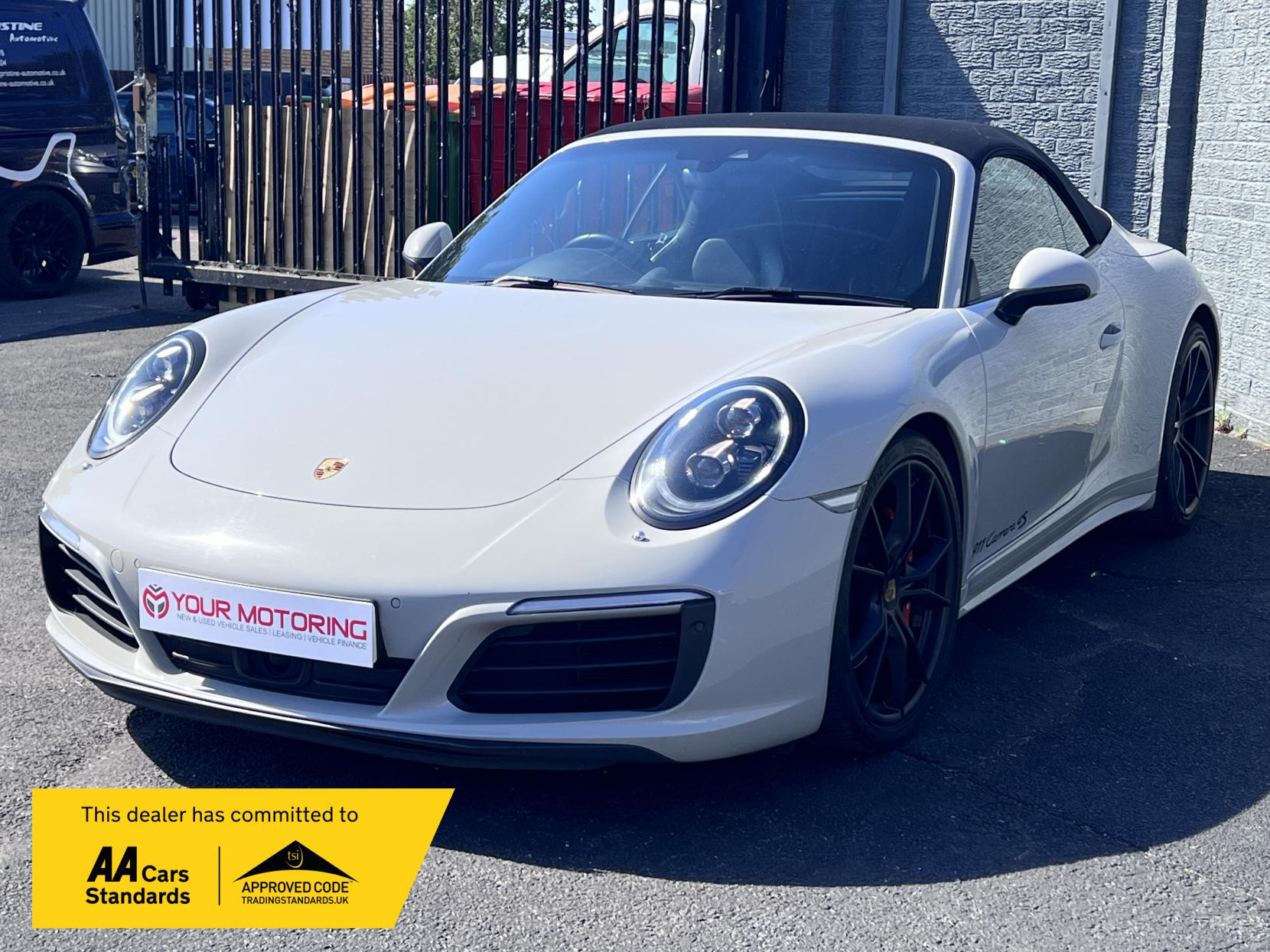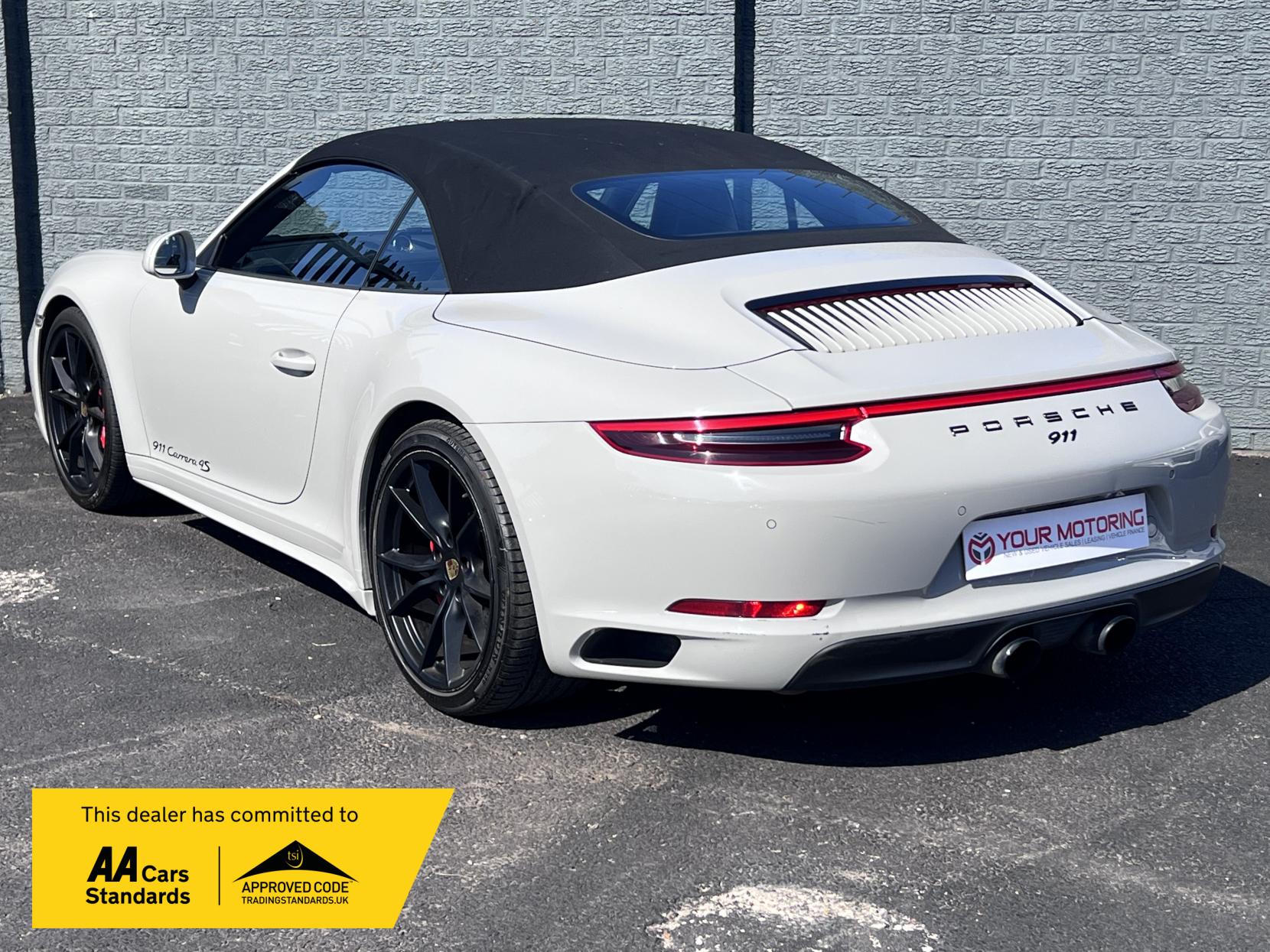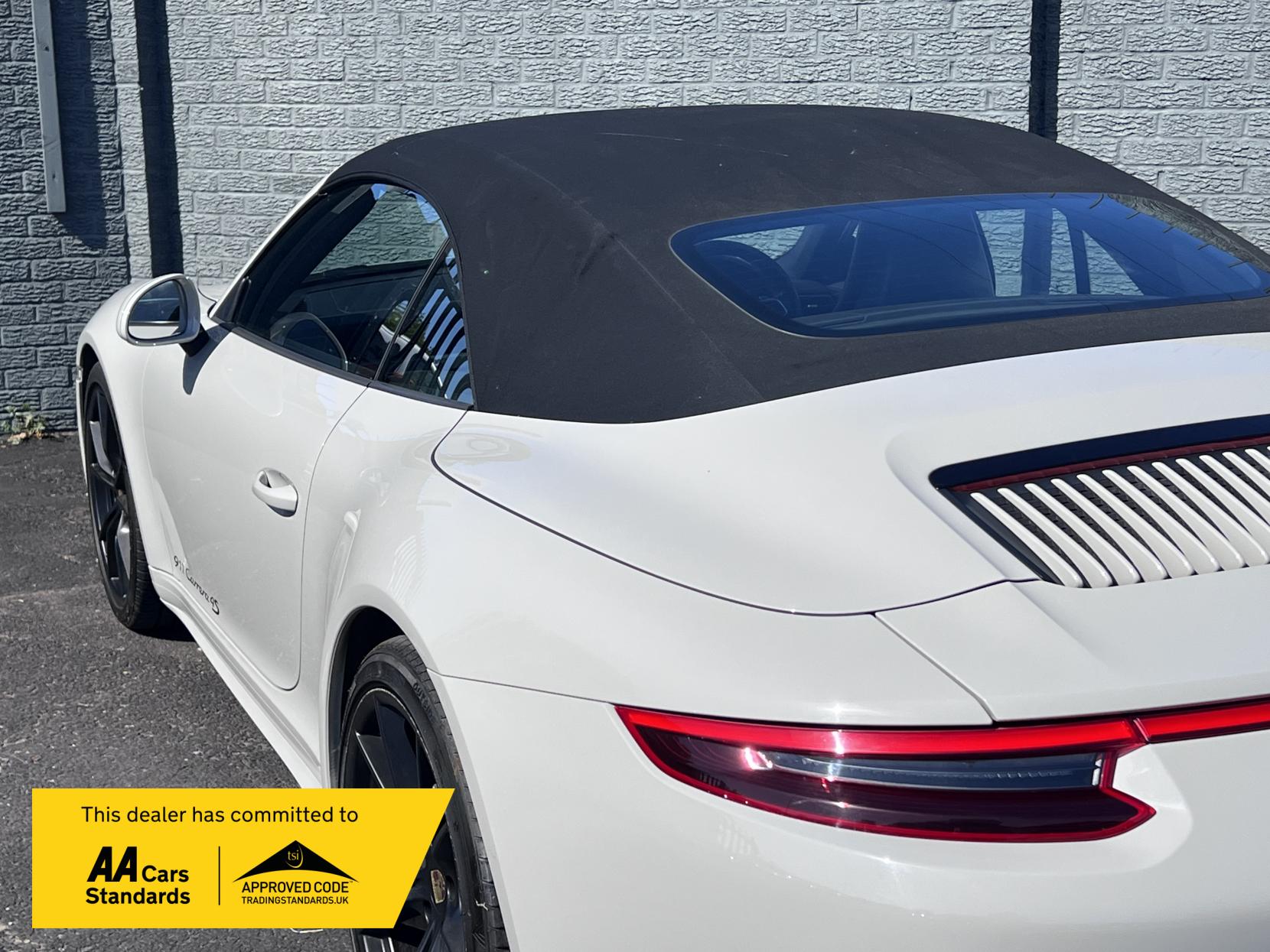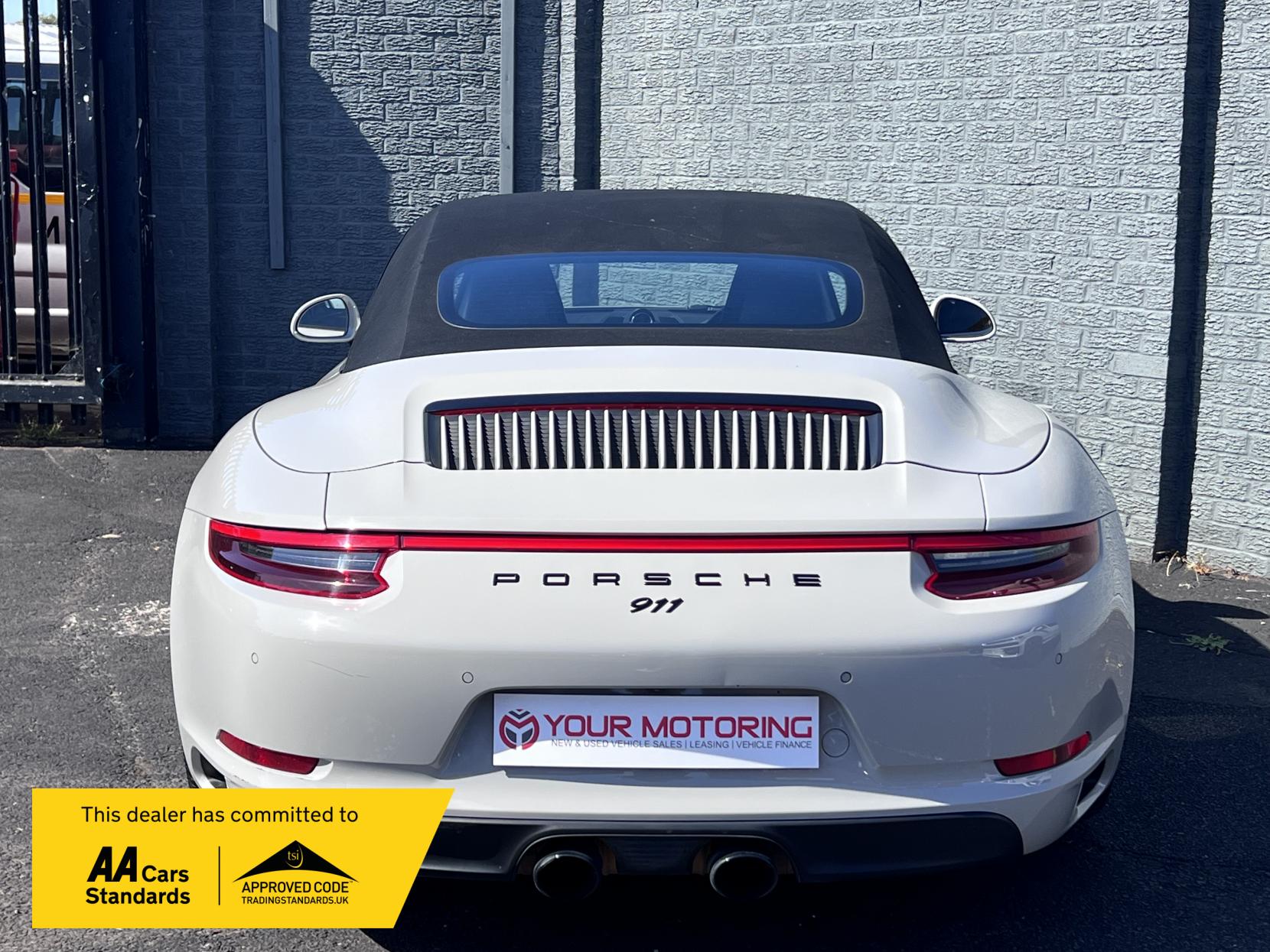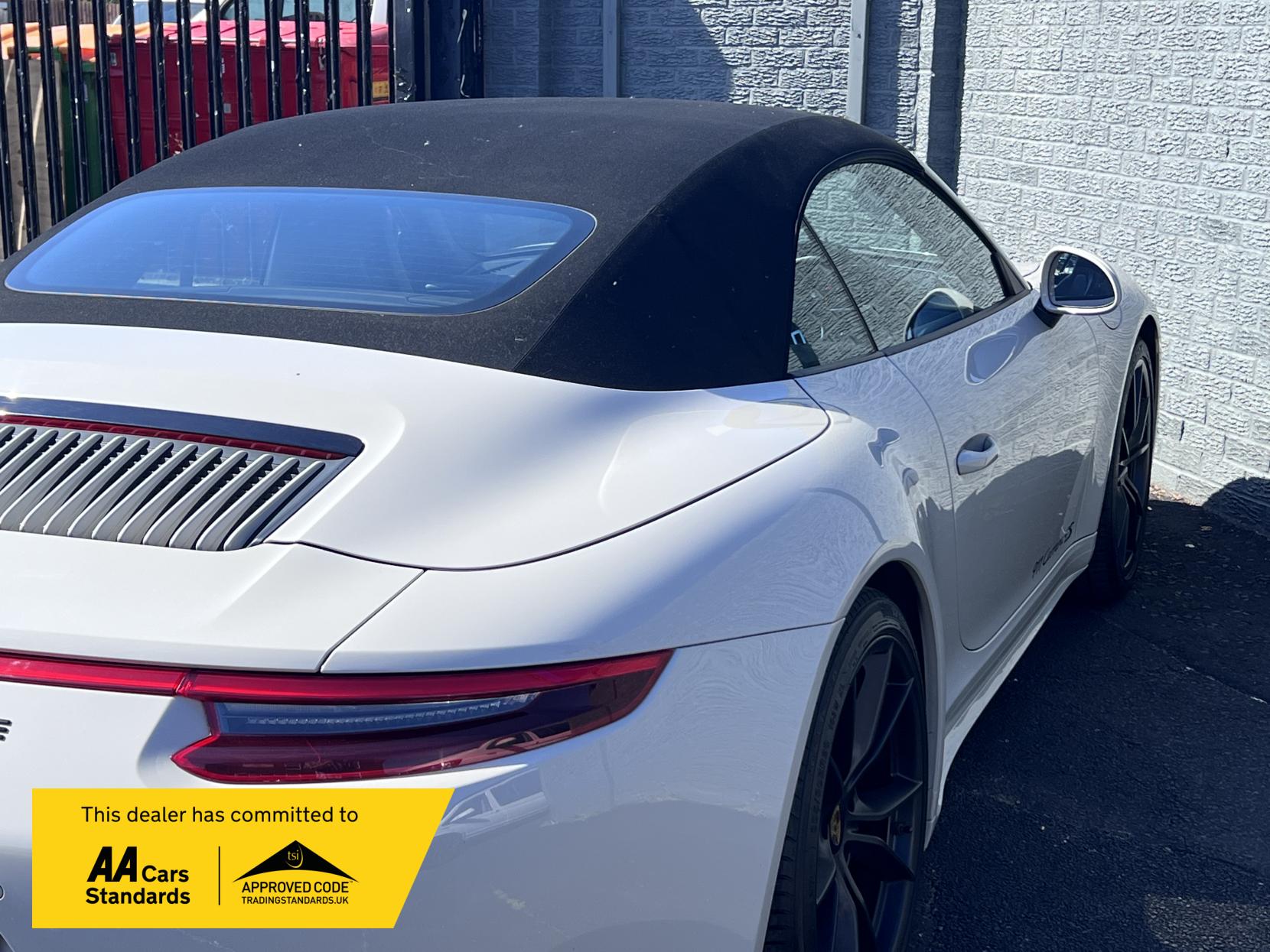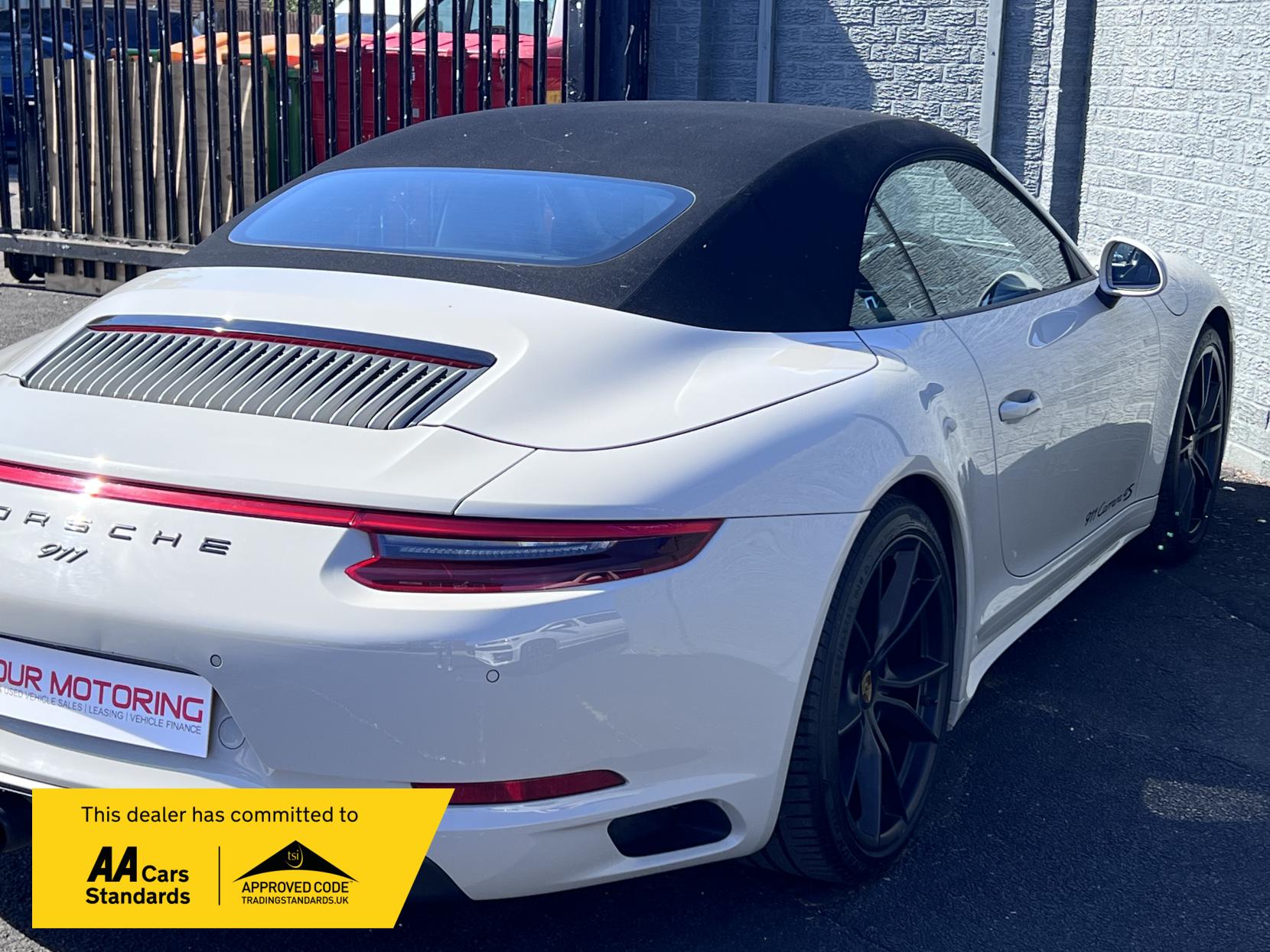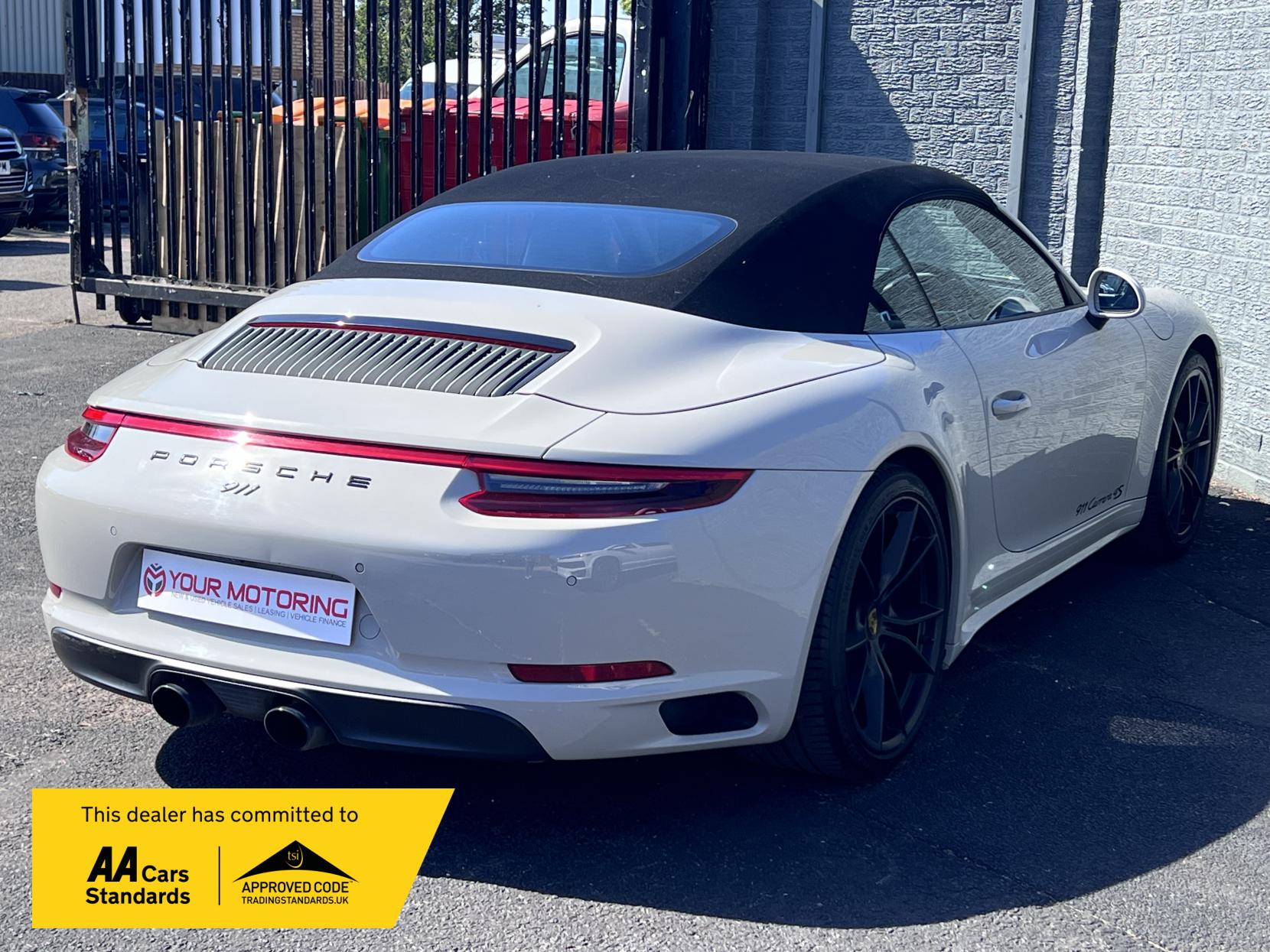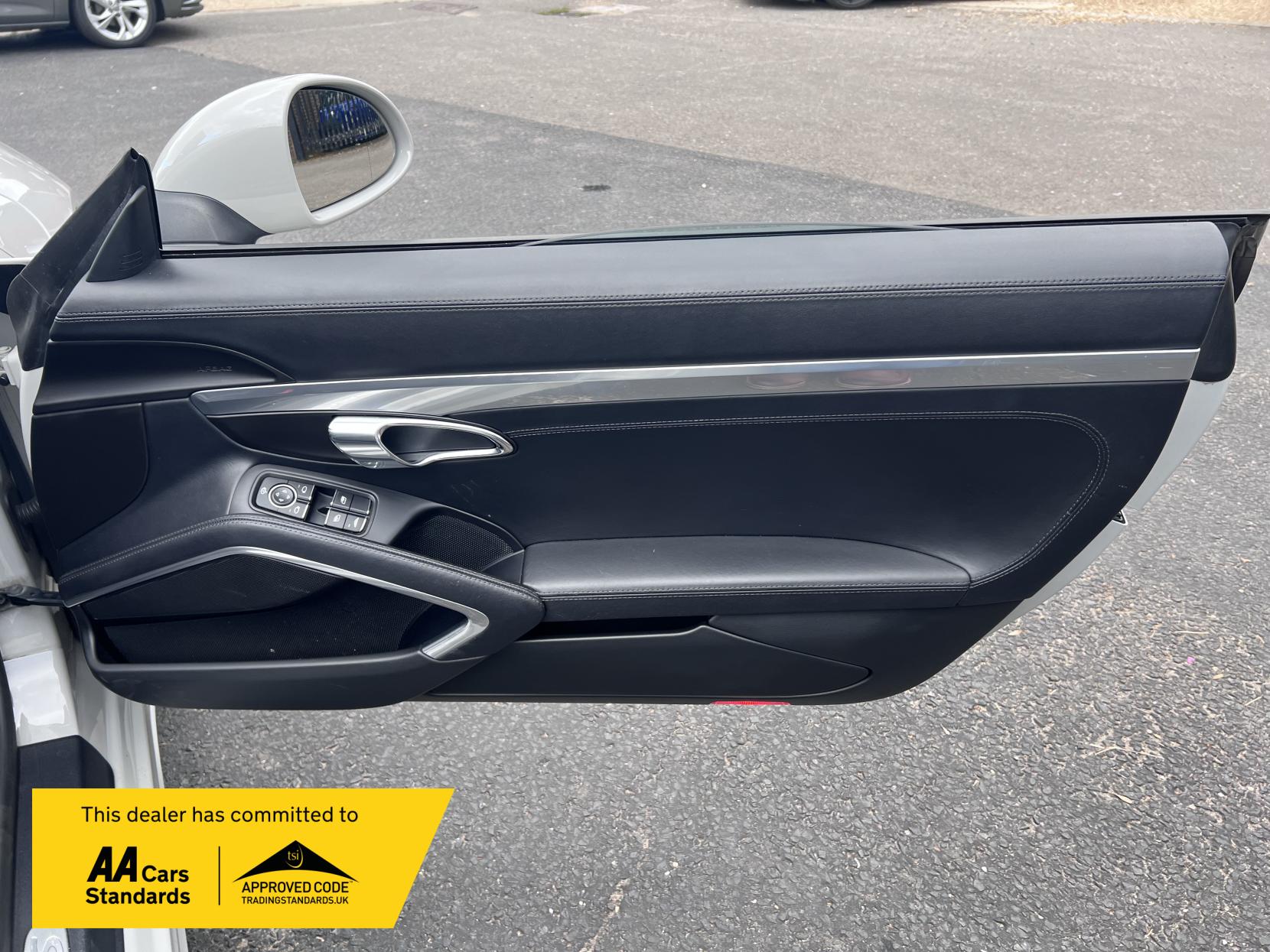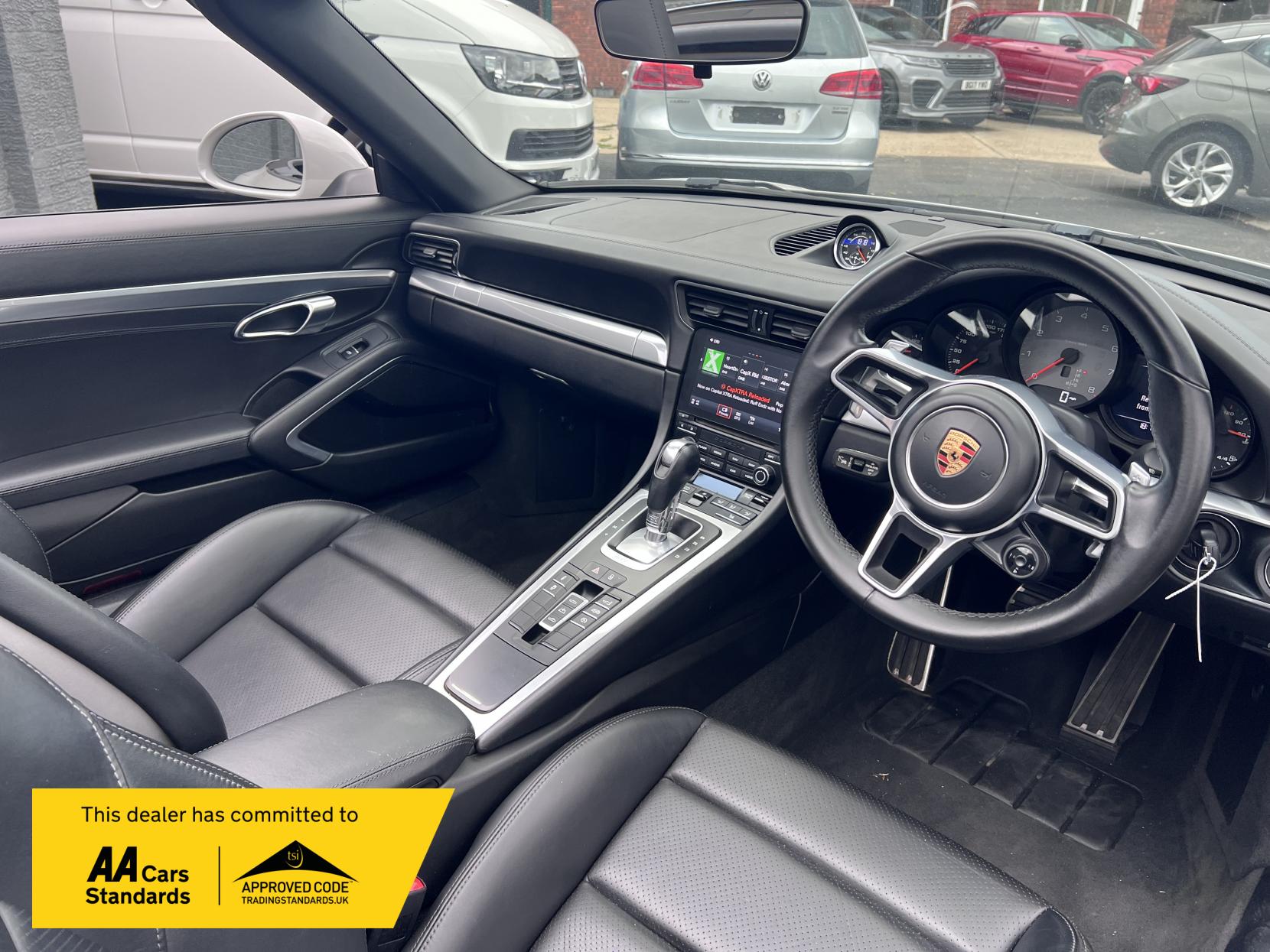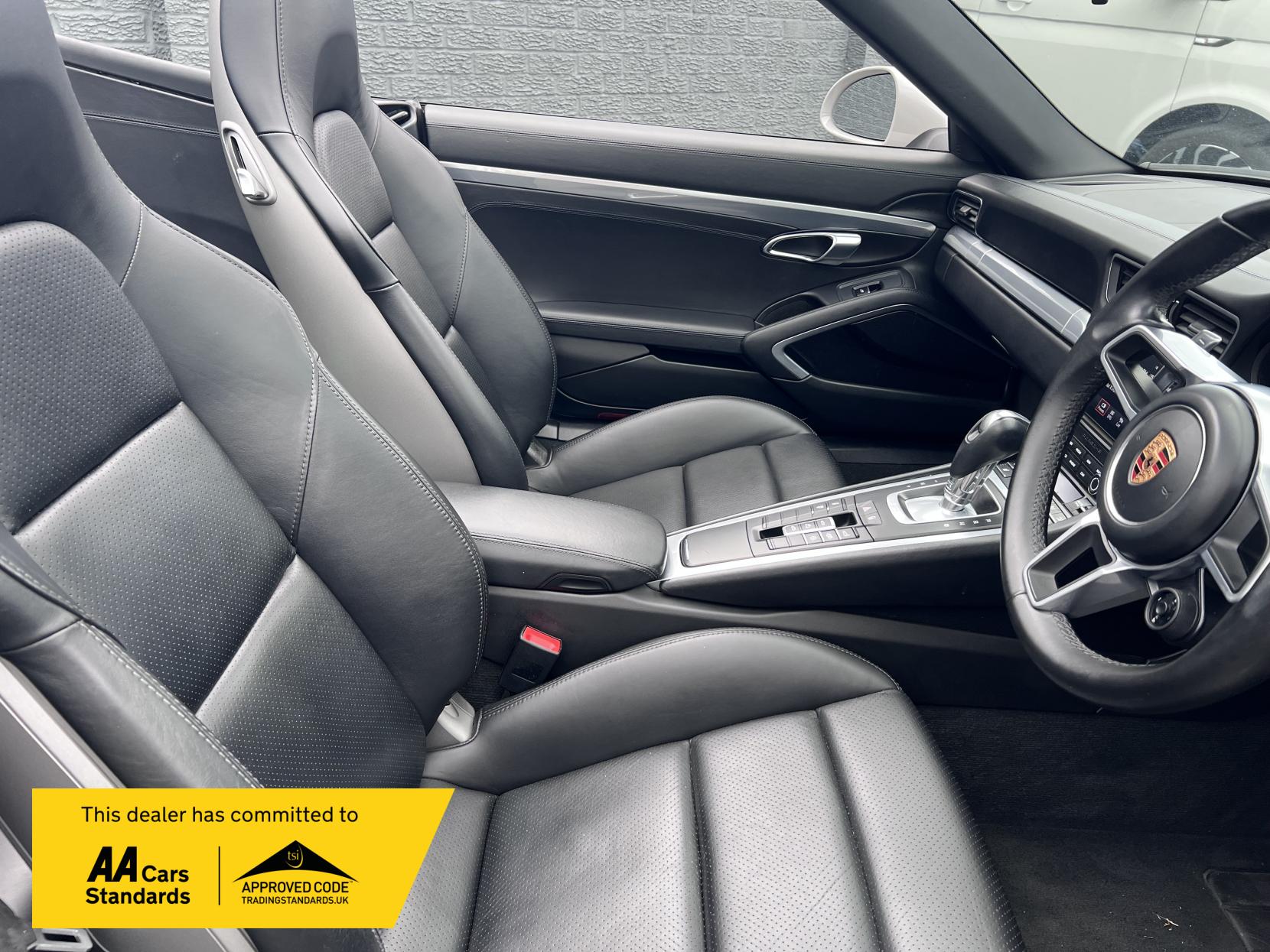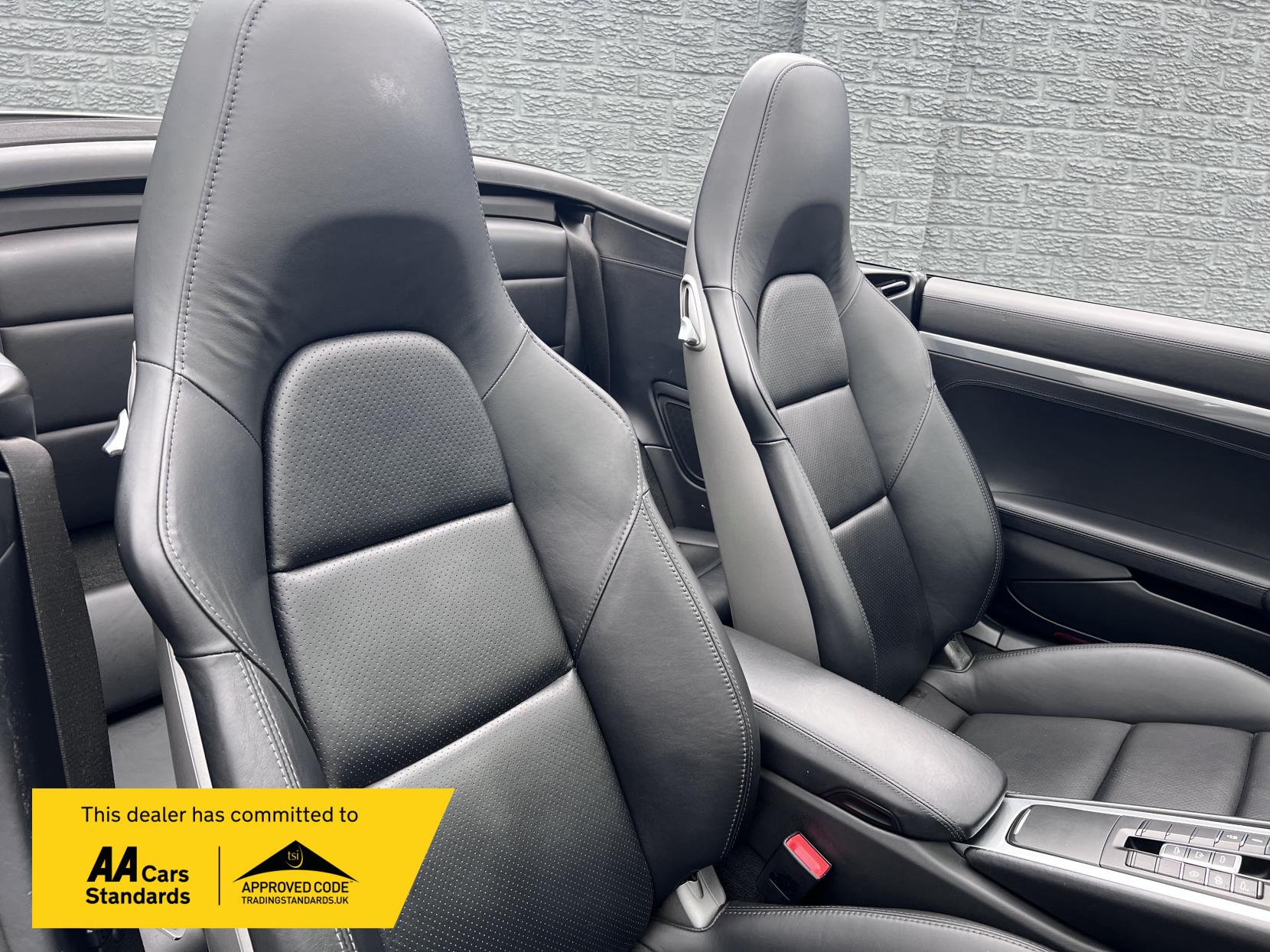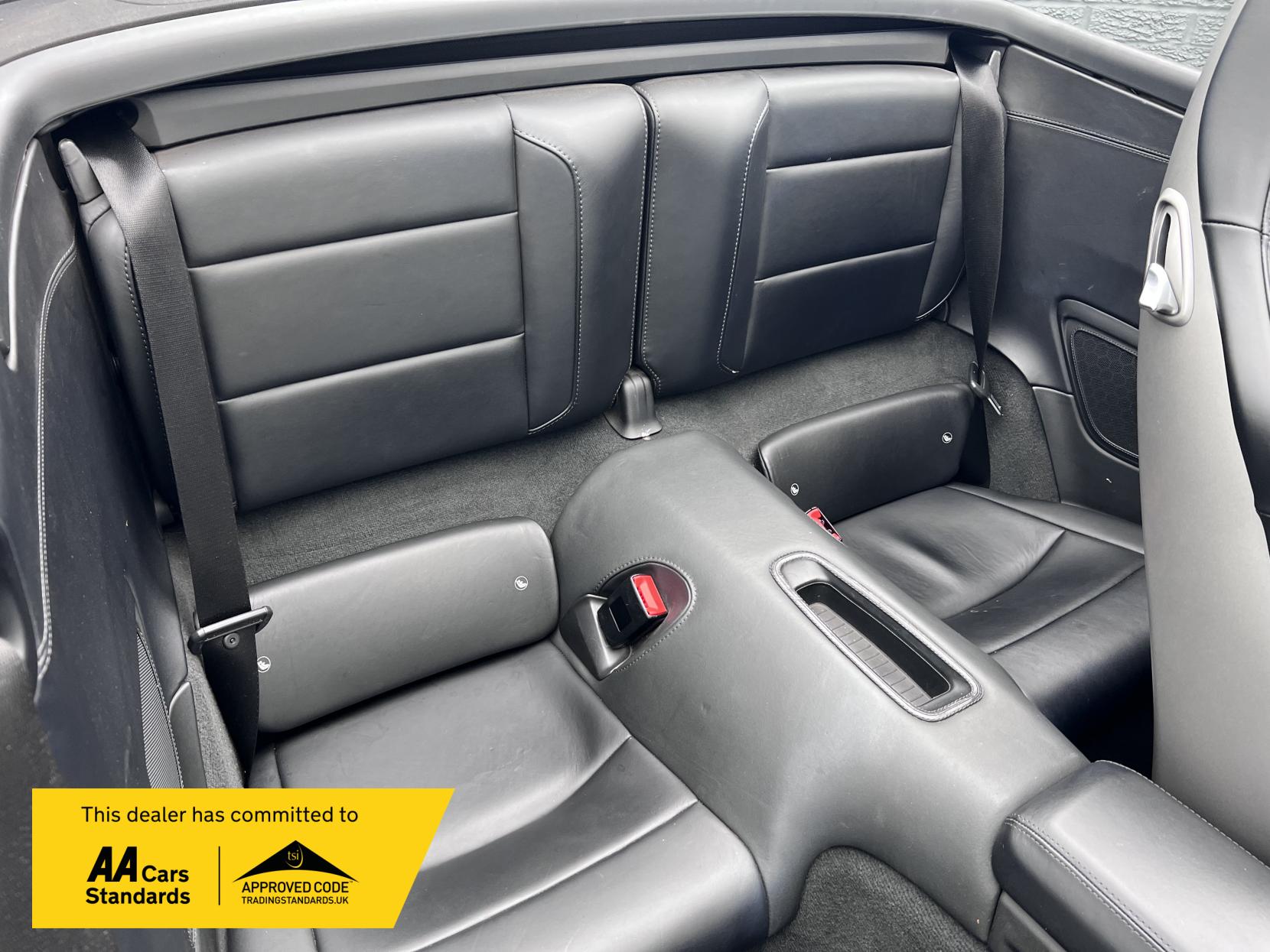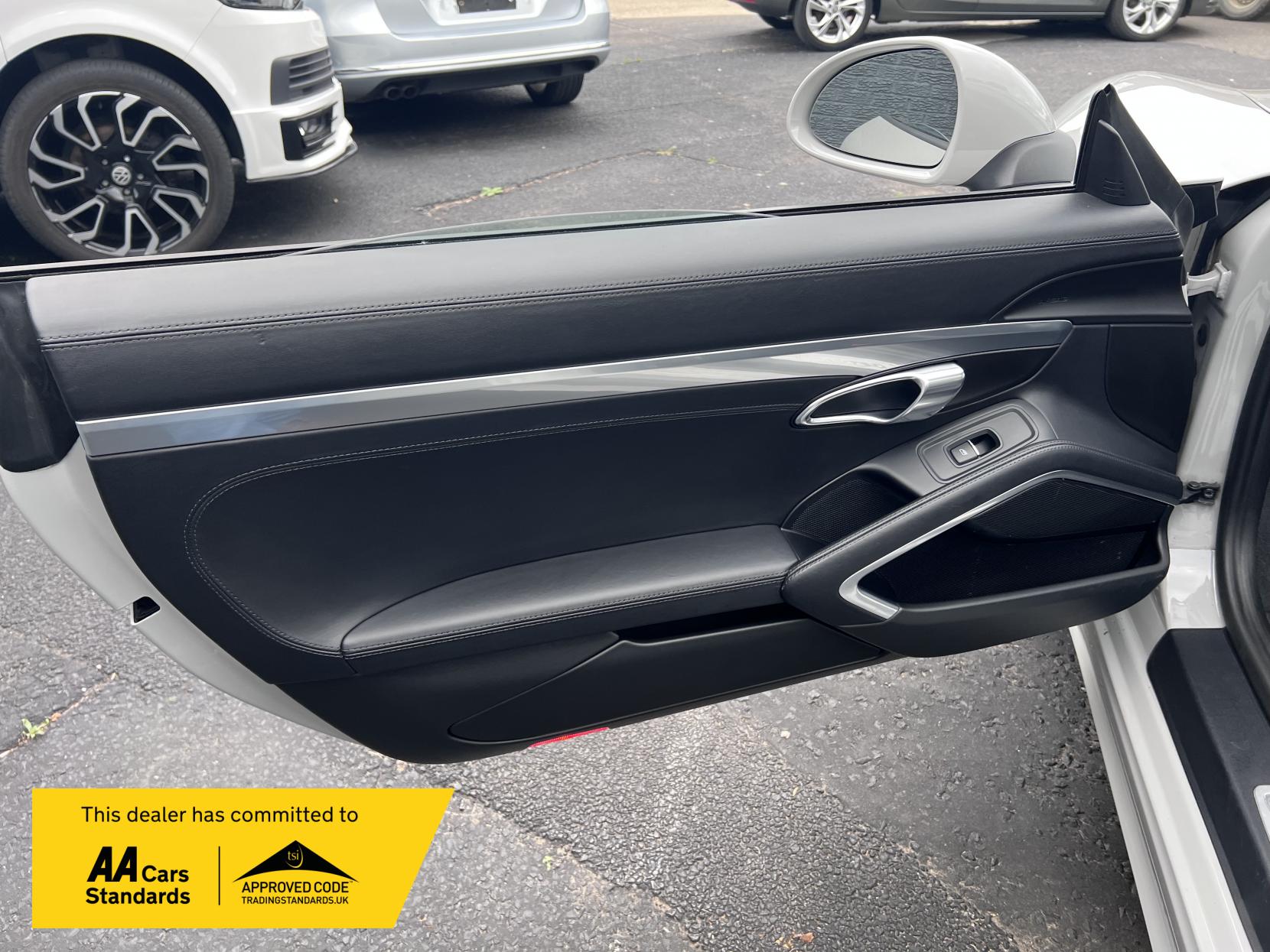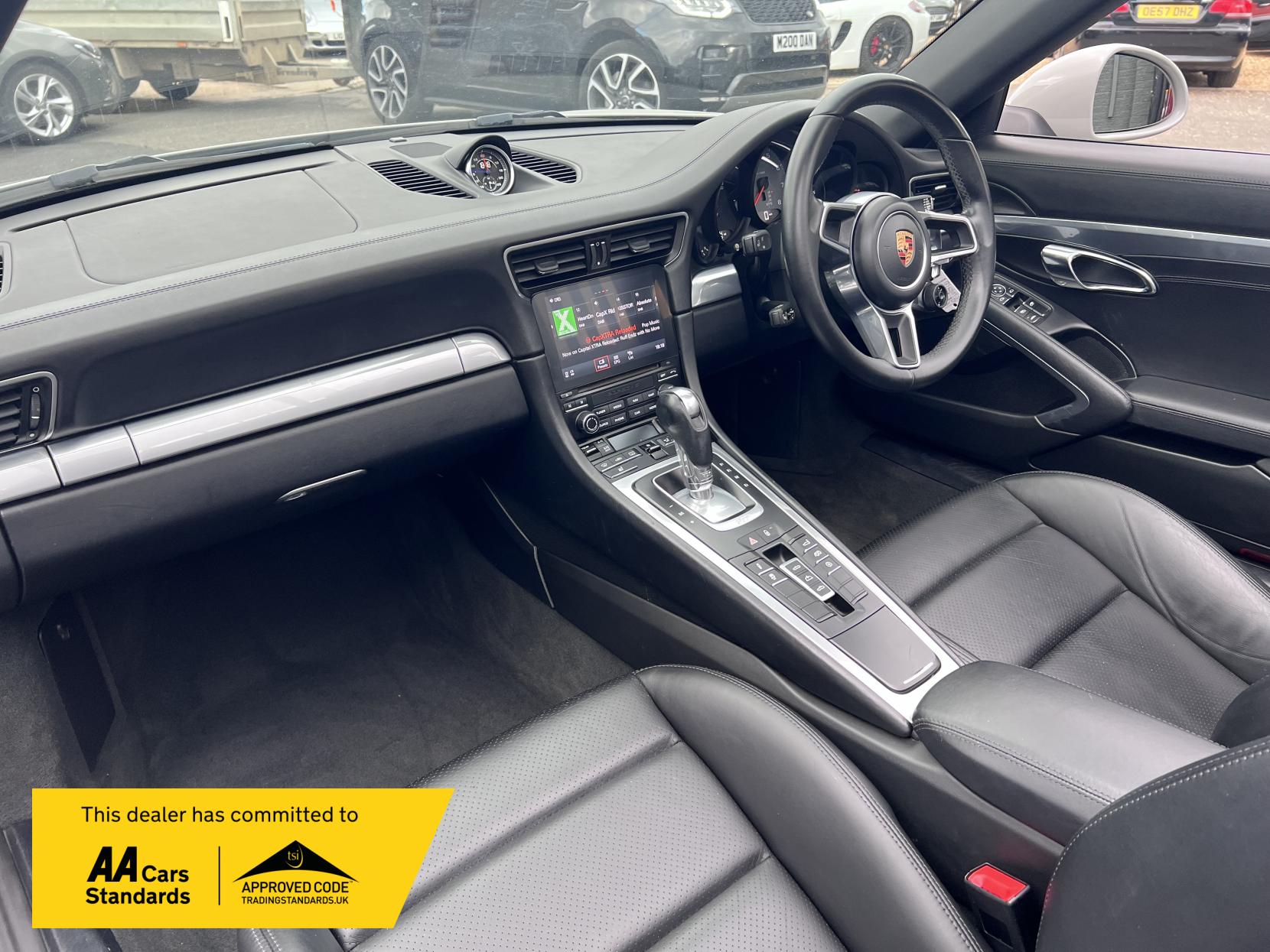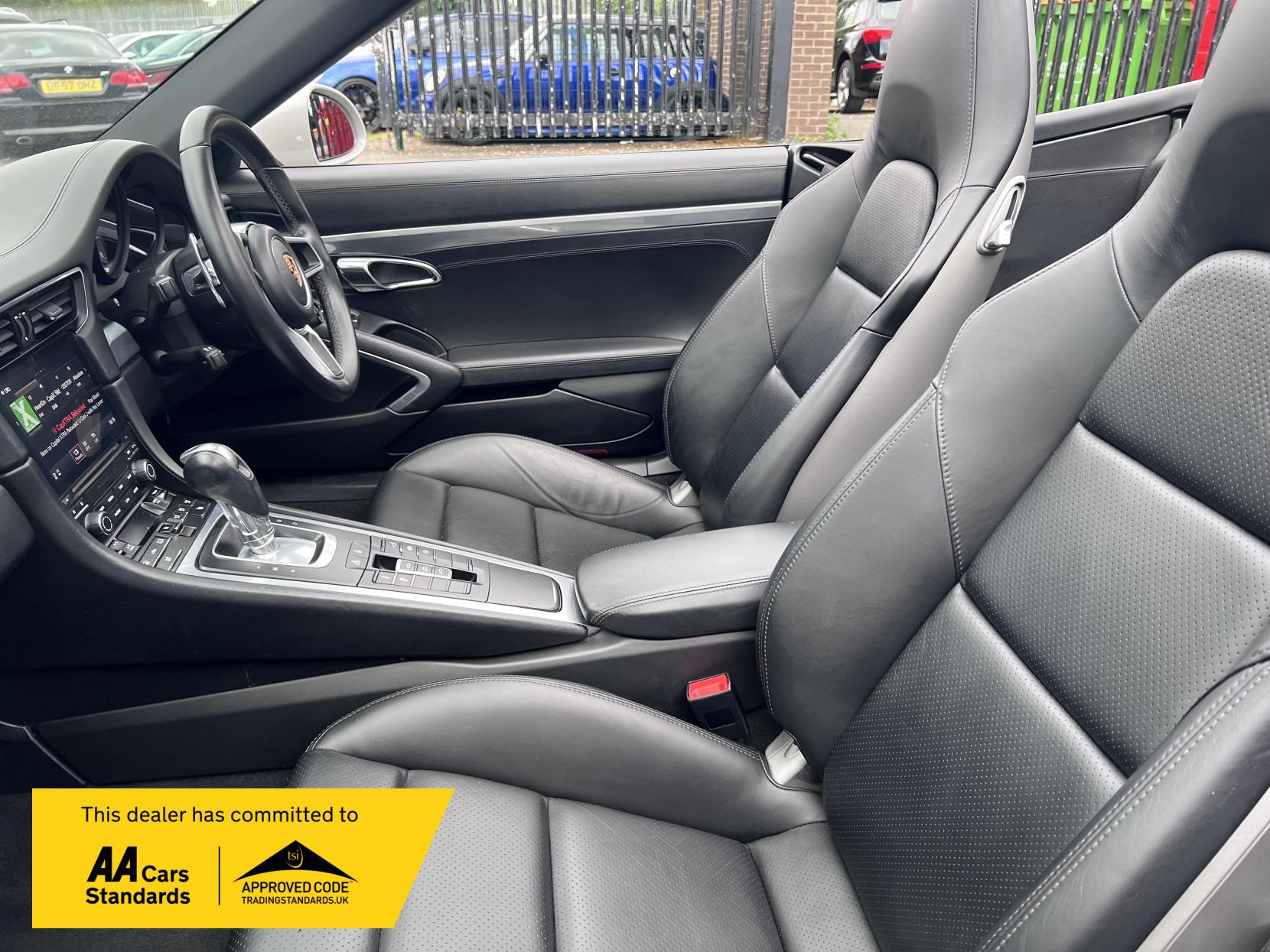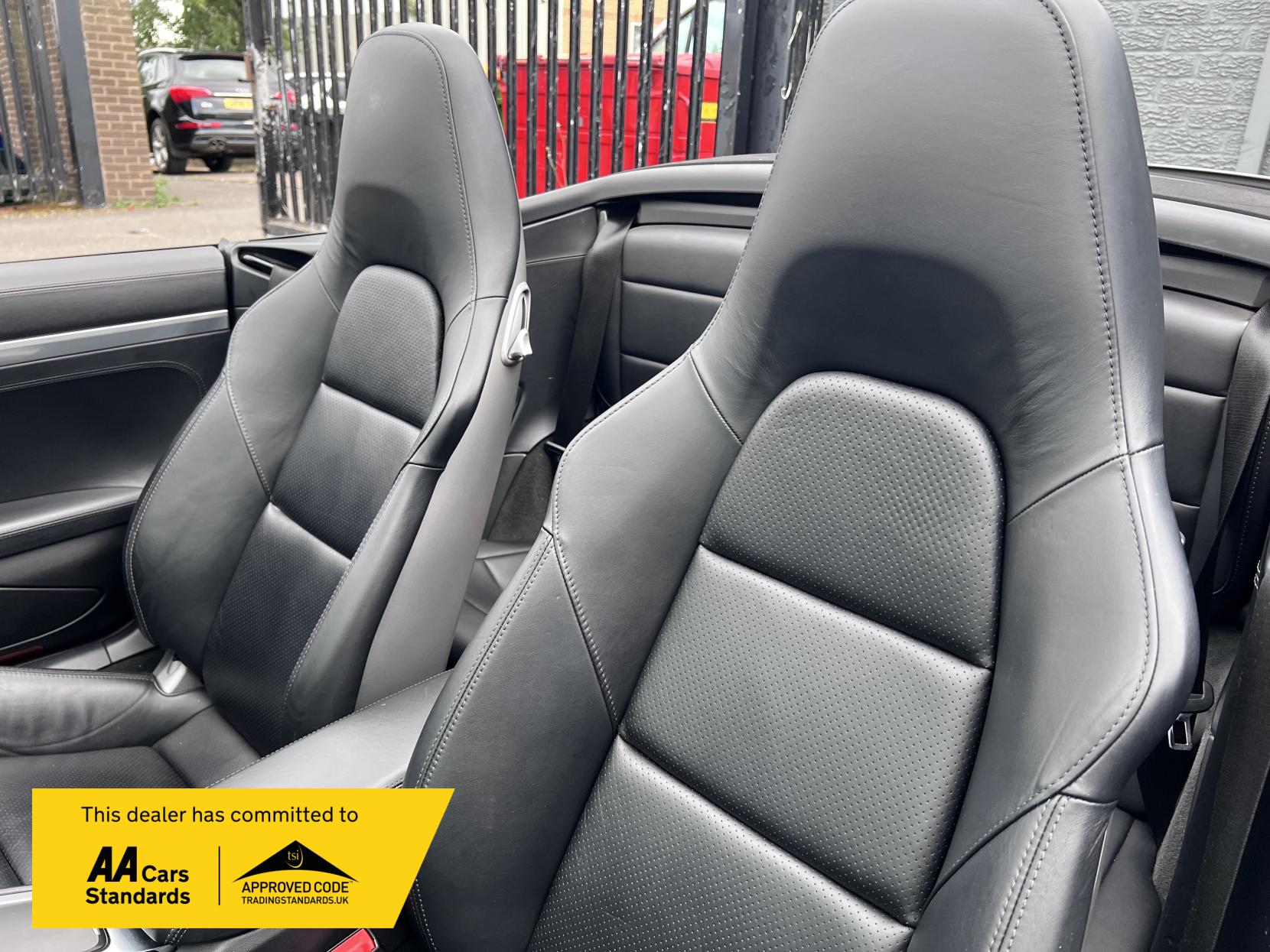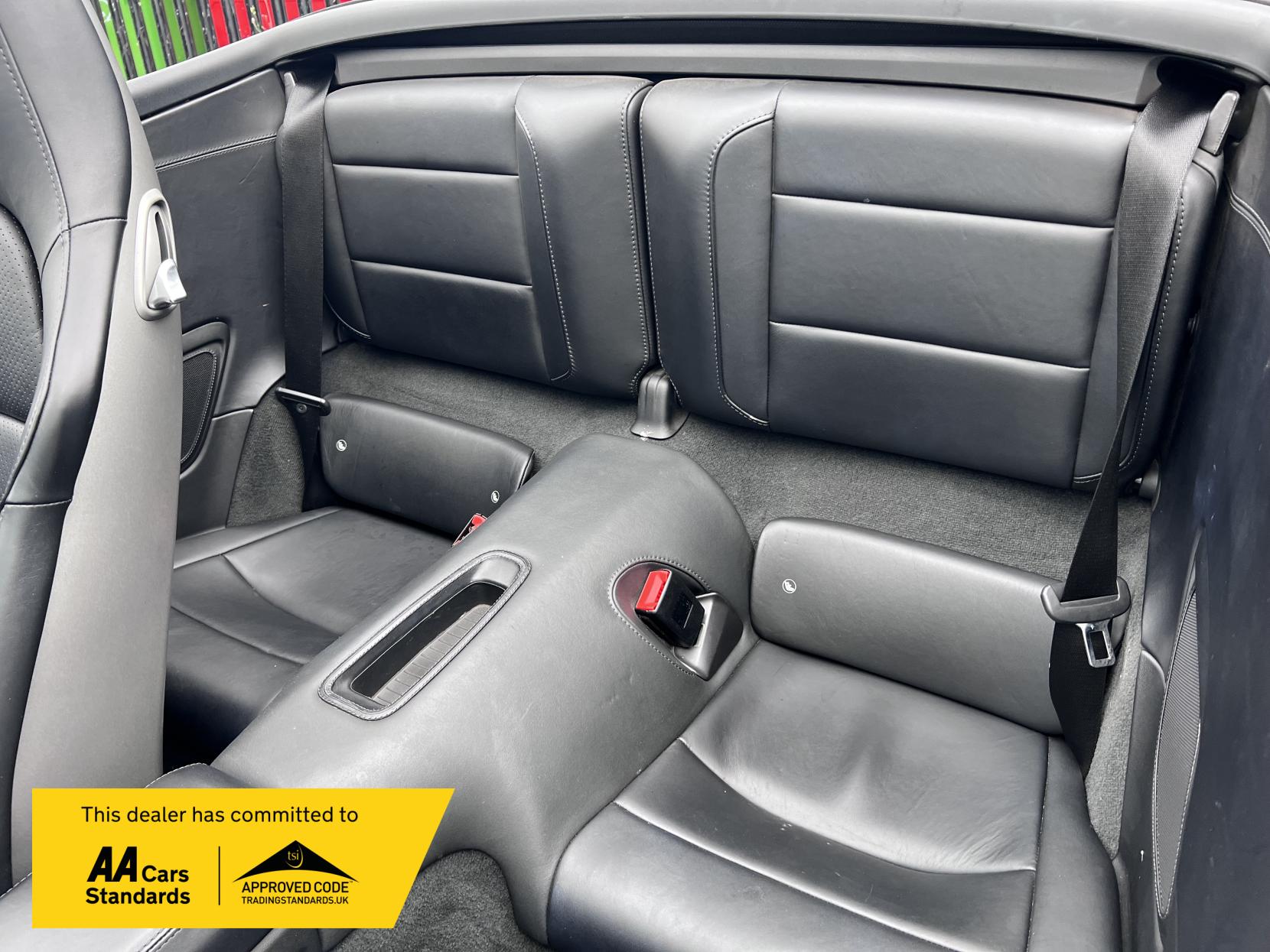 Year
2018
Mileage
79,408 miles
Fuel Type
Petrol
Transmission
Automatic
Drivetrain
Four Wheel Drive
Engine Size
3.0 litres
Engine Power
414 bhp
Engine Torque
369 lbs/ft
0 to 62mph
4 seconds
MPG
35.3 mpg
CO2 Emissions
184 g/km
Insurance Group
50E
Description
We are very proud to offer this stunning Porsche 911 3.0T 991 Carrera 4S Convertible 2dr Petrol PDK 4WD Euro 6 (s/s) (420 ps). This exceptional vehicle combines power, style, and luxury to deliver an unforgettable driving experience.
One of the optional extras that comes with this Porsche is Cruise Control. This feature allows you to maintain a steady speed on long journeys, reducing fatigue and ensuring a more relaxed driving experience. Whether you're cruising on the motorway or navigating through city streets, Cruise Control will enhance your driving pleasure.
Another fantastic optional extra is the ParkAssist system, which includes both front and rear sensors along with a reversing camera. Parking in tight spaces becomes effortless with this advanced technology, providing you with visual and audible guidance to help you avoid any obstacles. Say goodbye to parking stress and hello to convenience and peace of mind.
The Sport Chrono Stopwatch Instrument Dial in white is another optional extra that adds a touch of sportiness to the interior. This feature allows you to measure your lap times and track your performance, enhancing the thrill of driving this powerful Porsche. The white dial adds a stylish and distinctive element to the already impressive cockpit.
To complete the package, this Porsche is equipped with the BOSE Surround Sound System. Immerse yourself in a world of high-quality audio with this premium sound system. Whether you're enjoying your favorite music or listening to the crystal-clear sound of your favorite podcast, the BOSE Surround Sound System will elevate your driving experience to new heights.
This Porsche 911 3.0T 991 Carrera 4S Convertible 2dr Petrol PDK 4WD Euro 6 (s/s) (420 ps) boasts an array of impressive features. With a top speed of 187 mph and a fuel consumption of 35.3 mpg, this vehicle offers both exhilarating performance and efficiency. It is also ULEZ compliant, ensuring that you can drive in low emission zones without any restrictions.
Powered by a 3.0-liter petrol engine, this Porsche delivers a remarkable 414 bhp and 369 lbs/ft of torque. With its four-wheel drive system and automatic transmission, it offers exceptional handling and a smooth driving experience. The convertible body style adds an extra level of excitement, allowing you to enjoy the open road and the wind in your hair.
Presented in a sleek grey color, this 2018 Porsche 911 has covered 79,408 miles and is in excellent condition. It comfortably seats four people and features two doors, making it the perfect choice for those who appreciate both style and practicality.
If you're looking for a high-performance convertible that combines luxury, power, and style, this Porsche 911 3.0T 991 Carrera 4S Convertible is the perfect choice. Enquire now to find out more about this exceptional vehicle and to arrange a test drive. Experience the thrill of driving a Porsche like never before.
This car will come with 12 months MOT, serviced up to date, 6 months warranty and 12 months free AA cover as we are an AA Approved Dealer.
We also offer great rates of finance on any car from 8.9% APR.