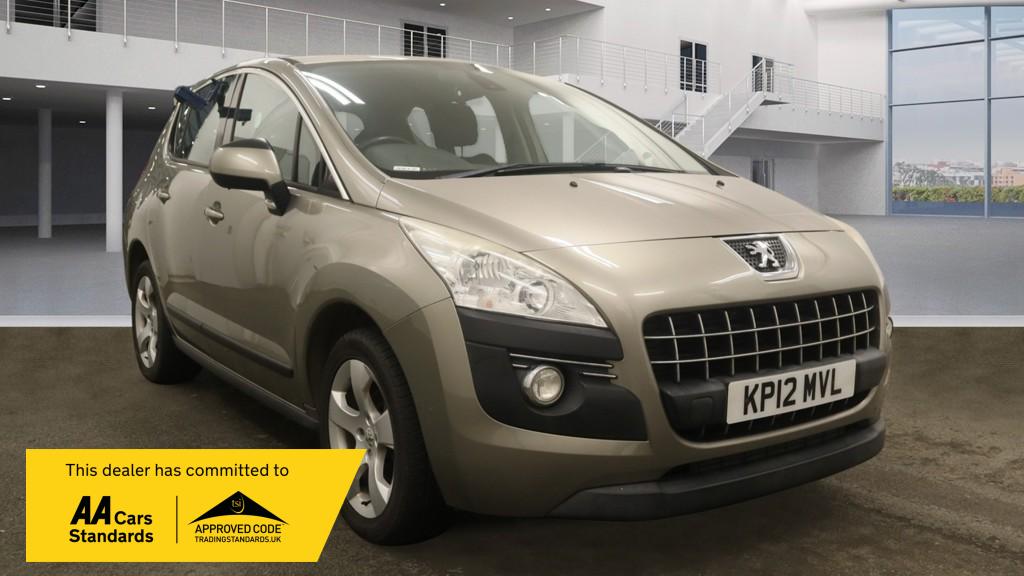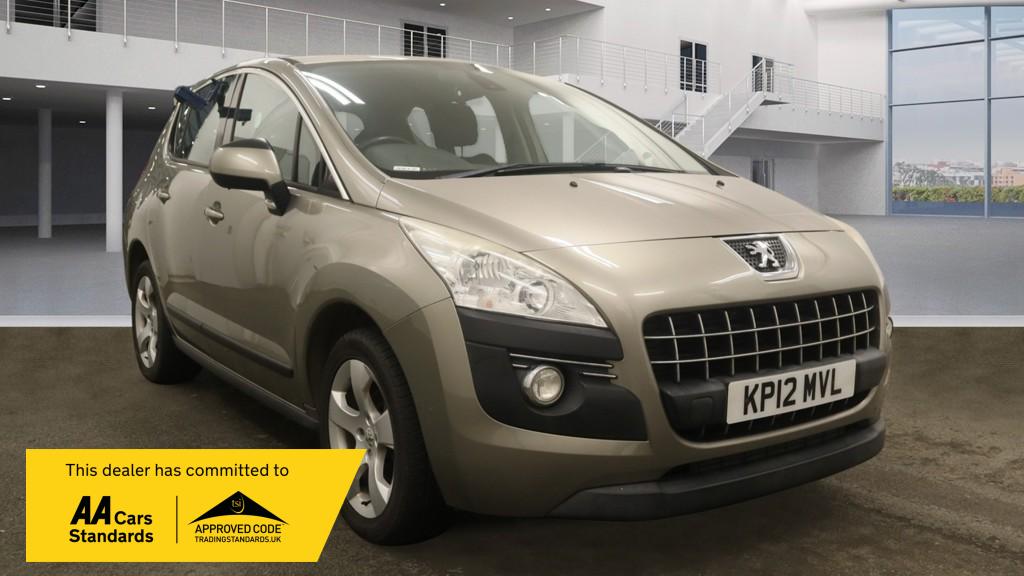 Year
2012
Mileage
122,469 miles
Fuel Type
Diesel
Transmission
Manual
Drivetrain
Front Wheel Drive
Engine Size
1.6 litres
Engine Power
110 bhp
Engine Torque
270 lbs/ft
0 to 62mph
13.6 seconds
MPG
55.4 mpg
CO2 Emissions
130 g/km
Insurance Group
14E
Vehicle has been sold!
If you are interested in this vehicle please contact us, we may already have similar vehicles being prepared for sale or we may be able to source a similar vehicle to suit your exact requirements.
Request Callback!
Description
We are very proud to offer this exceptional Peugeot 3008 1.6 HDi Active, a remarkable SUV that combines style, performance, and efficiency. With its sleek grey exterior and spacious 5-door body, this 2012 model is sure to turn heads wherever it goes.
Under the hood, you'll find a powerful yet fuel-efficient 1.6-litre diesel engine, delivering an impressive 110 bhp and 270 lbs/ft of torque. This remarkable engine allows the Peugeot 3008 to accelerate from 0 to 60 mph in just 13.6 seconds, providing a smooth and exhilarating driving experience.
The Peugeot 3008 1.6 HDi Active boasts a top speed of 112 mph, ensuring that you can confidently navigate both city streets and open highways. Additionally, with a remarkable fuel consumption of 55.4 mpg, this SUV offers an economical solution for your daily commute or long-distance journeys.
Equipped with a manual transmission and front-wheel drive, the Peugeot 3008 provides precise control and handling, allowing you to effortlessly navigate any road conditions. Whether you're driving through urban landscapes or venturing off the beaten path, this SUV is designed to deliver a comfortable and enjoyable ride.
While the Peugeot 3008 1.6 HDi Active offers exceptional performance, it is important to note that it is not ULEZ compliant. However, its outstanding fuel efficiency ensures that it minimizes its impact on the environment.
Step inside the Peugeot 3008 and you'll discover a spacious and comfortable interior, with seating for up to five passengers. Whether you're embarking on a family adventure or simply running errands, this SUV provides ample space for both passengers and cargo.
In summary, the Peugeot 3008 1.6 HDi Active is a remarkable SUV that combines style, performance, and efficiency. With its powerful engine, precise handling, and spacious interior, this vehicle is perfect for those seeking a reliable and versatile mode of transportation. Don't miss the opportunity to own this exceptional SUV and experience the joy of driving a Peugeot 3008.
This car will come with 12 months MOT, serviced up to date, 6 months warranty and 12 months free AA cover as we are an AA Approved Dealer.
We also offer great rates of finance on any car from 9.9% APR.