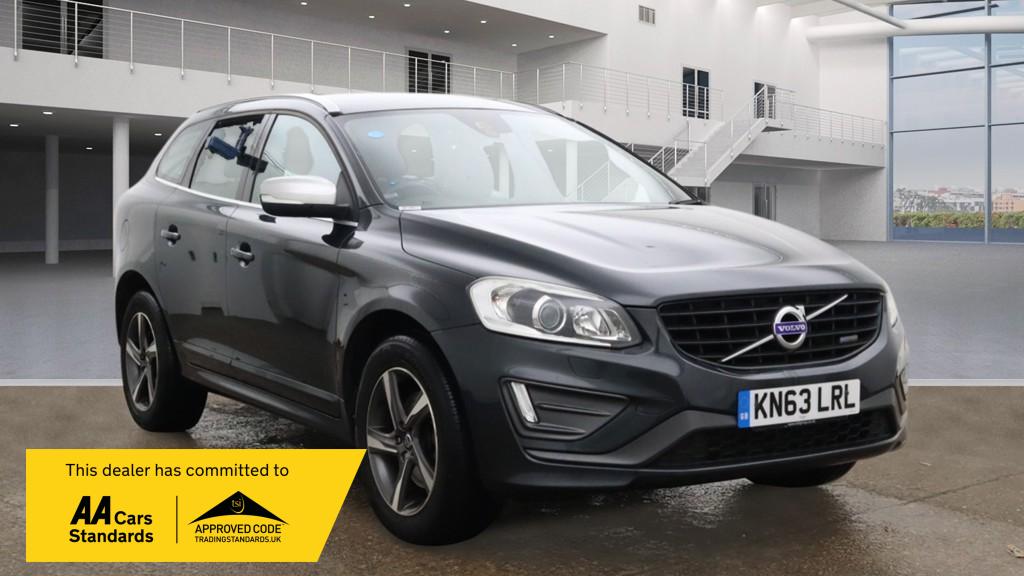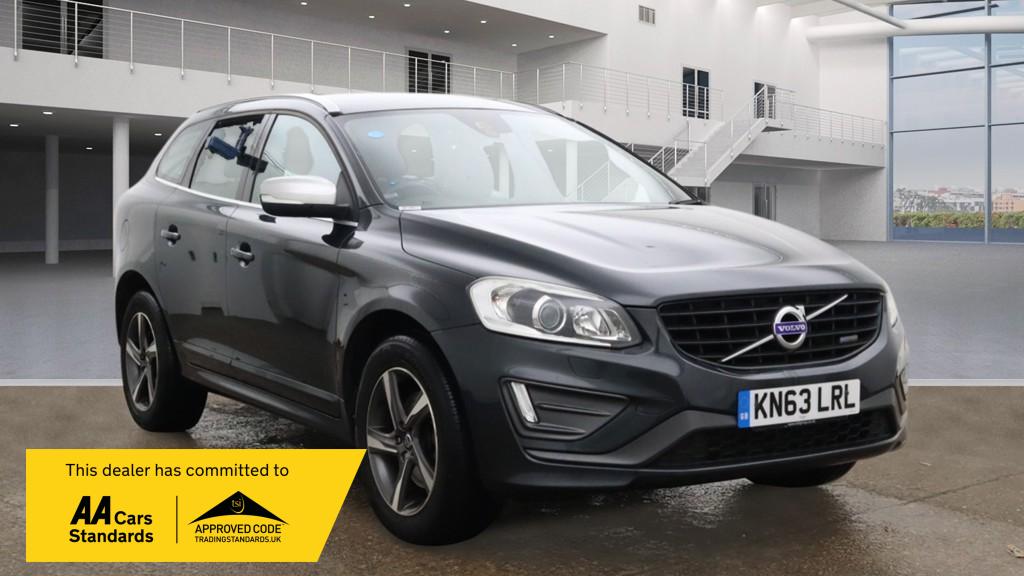 Year
2013
Mileage
68,149 miles
Fuel Type
Diesel
Transmission
Automatic
Drivetrain
Four Wheel Drive
Engine Size
2.4 litres
Engine Power
212 bhp
Engine Torque
325 lbs/ft
0 to 62mph
7.8 seconds
MPG
44.1 mpg
CO2 Emissions
169 g/km
Insurance Group
31E
Vehicle has been sold!
If you are interested in this vehicle please contact us, we may already have similar vehicles being prepared for sale or we may be able to source a similar vehicle to suit your exact requirements.
Request Callback!
Description
Here at Your Motoring, we are excited to offer this stunning Volvo XC60 2.4 D5 R-Design Lux Nav SUV in the elegant Savile Grey color. This vehicle is packed with optional extras that enhance your driving experience and make every journey a pleasure.
One of the standout features of this Volvo XC60 is its Savile Grey exterior. This sophisticated color adds a touch of class to the already stylish design of the SUV, making it a head-turner wherever you go. Whether you're cruising through the city streets or embarking on a long road trip, the Savile Grey finish will ensure you arrive in style.
In addition to its striking appearance, this Volvo XC60 offers impressive performance and efficiency. With a top speed of 127 mph and a fuel consumption of 44.1 mpg, you can enjoy both power and economy on every drive. The 2.4-liter diesel engine delivers a robust 212 bhp and 325 lbs/ft of torque, allowing for quick acceleration of 7.8 seconds. And with its automatic transmission and four-wheel drive, you can effortlessly navigate any road conditions with confidence.
This Volvo XC60 is not only a joy to drive, but it also prioritizes your safety and comfort. With seating for five and five doors, it offers ample space for both passengers and cargo. The SUV body style provides a commanding presence on the road, while the luxurious R-Design Lux Nav trim adds a touch of refinement to the interior. Equipped with advanced safety features and a comprehensive navigation system, this Volvo XC60 ensures that you and your loved ones are protected and well-informed on every journey.
Don't miss out on the opportunity to own this exceptional Volvo XC60 2.4 D5 R-Design Lux Nav SUV. With its stunning Savile Grey color, powerful performance, and luxurious features, it is the perfect vehicle for those who appreciate style, comfort, and reliability. Contact us today to arrange a test drive and experience the Volvo XC60 for yourself. Drive away in confidence and style with this exceptional SUV.
This car will come with 12 months MOT, serviced up to date, 6 months warranty and 12 months free AA cover as we are an AA Approved Dealer.
We also offer great rates of finance on any car from 9.9% APR.